Prior to our trip to Phoenix for the wedding I posted on Facebook asking for some Phoenix restaurant suggestions.  I only wish I would have had time to check them all out.
I did get to hit a few of them.  We were able to go out to breakfast twice while we were there and loved both places.
Over Easy was a recommendation from the Food Network.  Their Waffle Dogs came highly recommended.  Tessa ordered them and they were yummy.  A breakfast version of a corn dog  – sausage covered in waffle batter.  They were so good.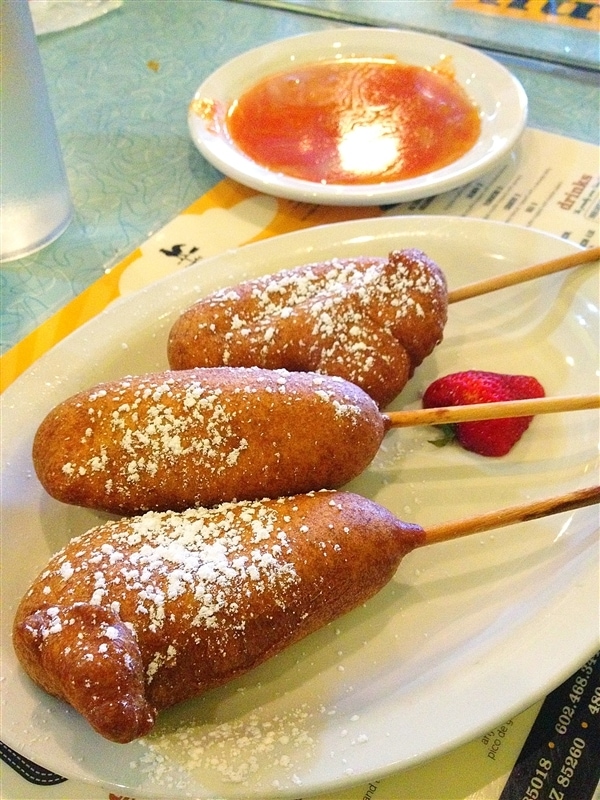 The Chilaquiles  came highly recommended and they were yummy.  Basically breakfast nachos! A  mixture of tortillas, ranchero sauce, chicken, sour cream and cheddar cheese topped with an egg.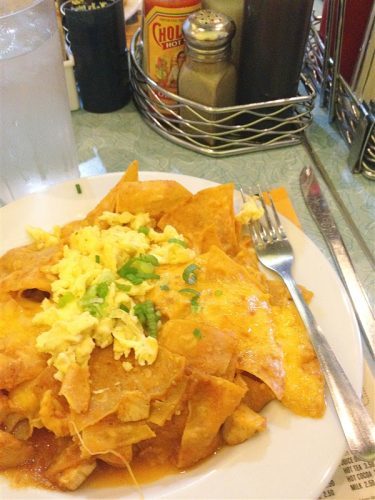 The second breakfast place we checked out was recommended by one of you – Butters Pancakes.  We love pancakes at our house so we were excited to try this one out.
First of all, their orange juice is amazing.  They squeezed it right around the corner from our table so it really can't get any fresher.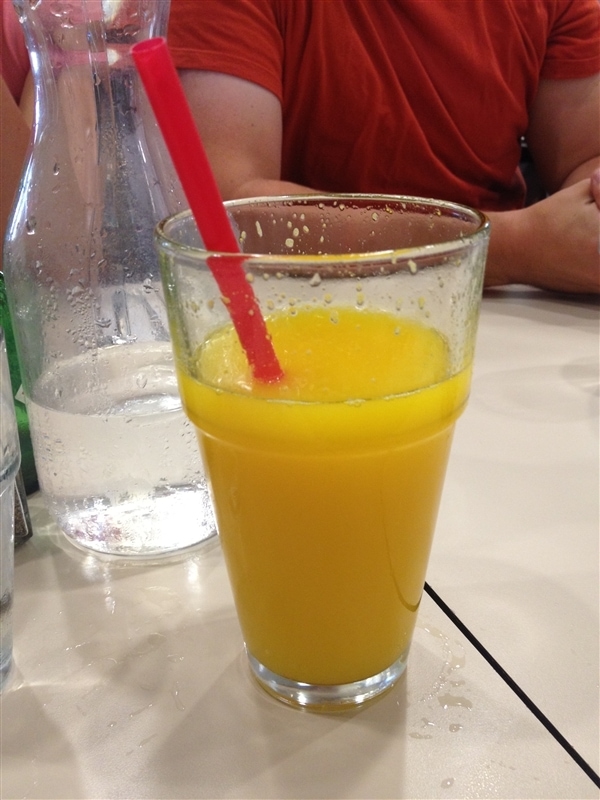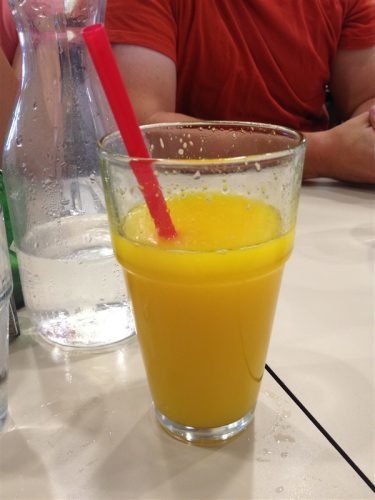 We of course had to try their pancakes.  I got the Bliss Cakes and they were pure bliss – Mascarpone cream, wild berry sauce, vanilla crème & brown sugar oats.  So good.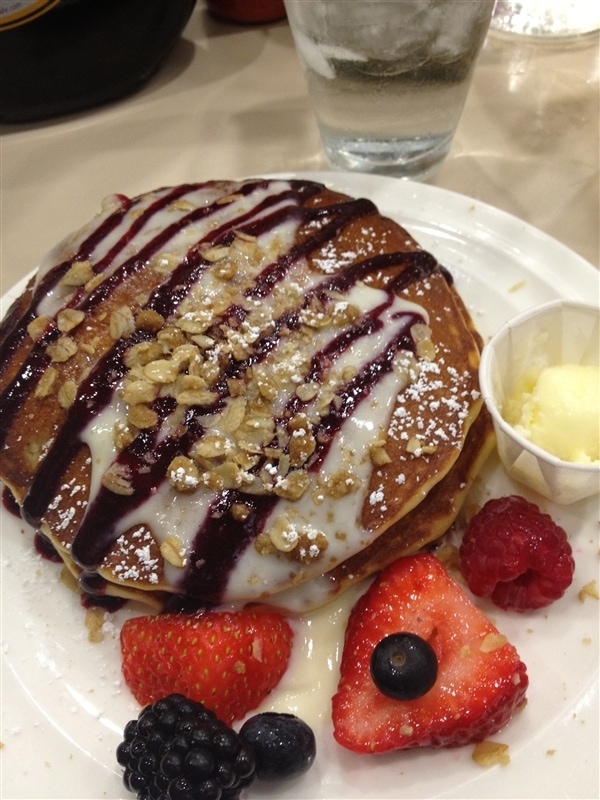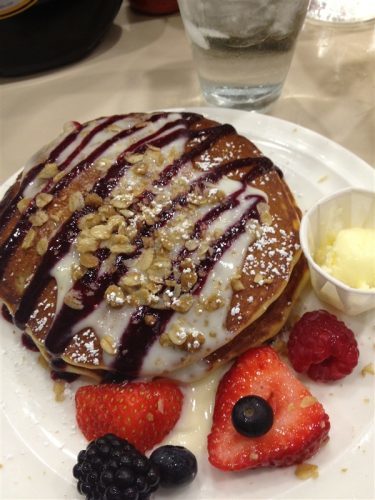 Tessa tried the S'more Cookie Cakes.  Wow!!!  They were a side to her enormous omelet!!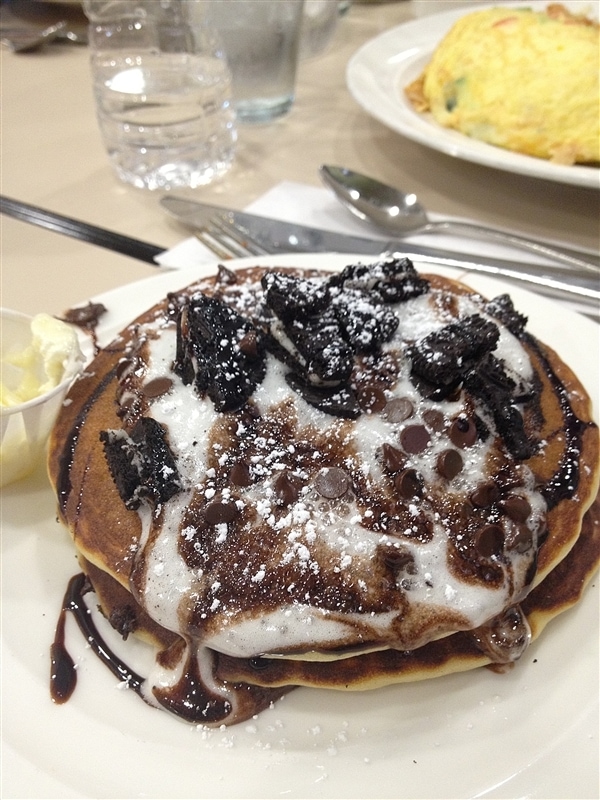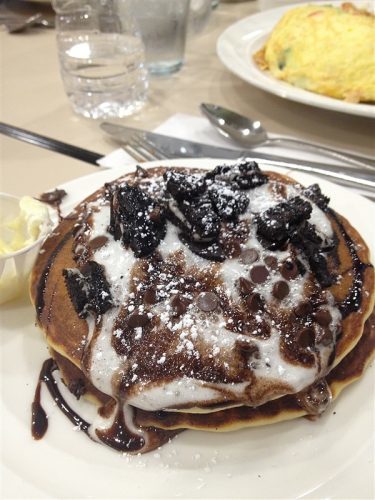 A pancake covered in Oreo cookie crumbles, marshmallow sauce & chocolate drizzle.  My dad tried the Strawberry  Shortcake pancakes which he kept raving about.  They are covered in Mascarpone cream, strawberry sauce, vanilla crème & brown sugar oats.  We loved everything we had at Butters.
The family dinner/rehearsal dinner we hosted was held at the Arcadia Room at LGO.  LGO is La Grand Orange a local Phoenix restaurant.  Their pizzas are amazing and I highly recommend them!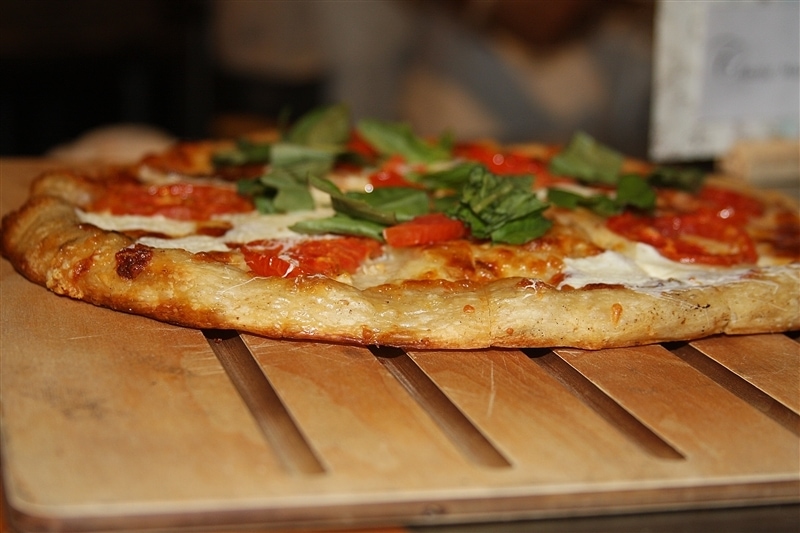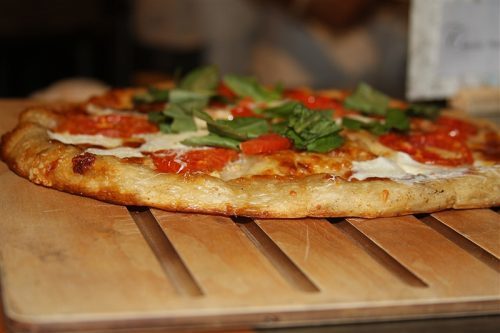 The weather was, shall we say, warm while we were in Phoenix.  I think the only way to cool off in 115 degree weather is shaved ice.  Fortunately for us we found a Bahama Bucks and enjoyed one of these!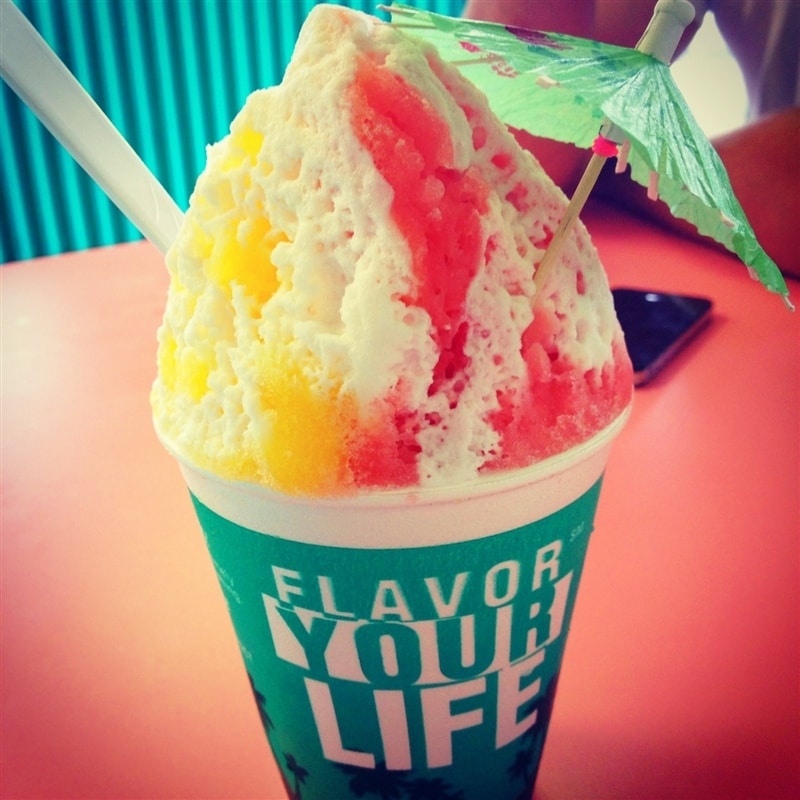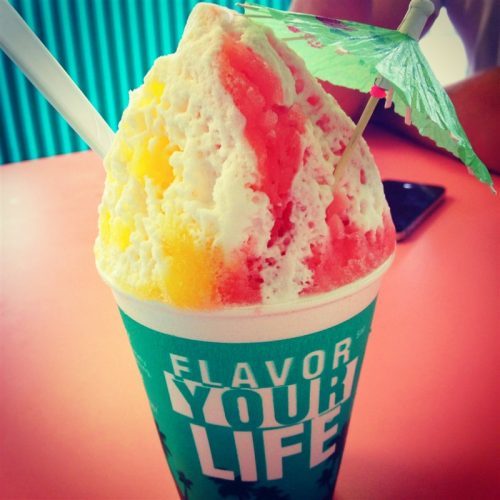 Jim and Logan and a few cousins enjoyed a Diamond Backs game Saturday night.  After the game we met them at Rudy's for dinner.  Such a fun BBQ place and the atmosphere and the food were great too.  The food is served up in a plastic crate.  Loved it.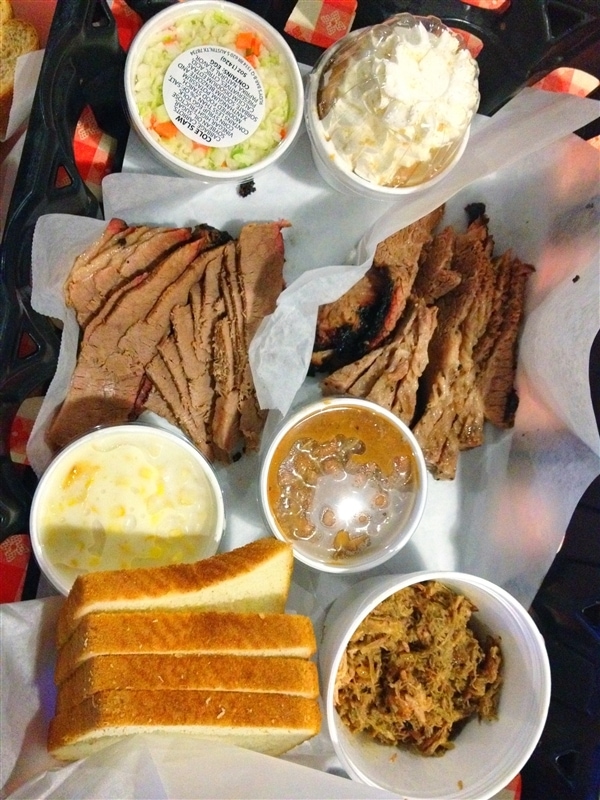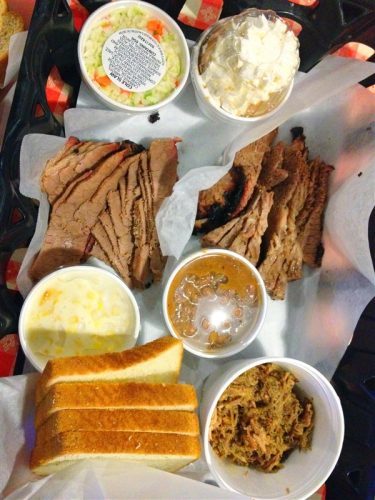 So Phoenix people – what are some of your favorite places to eat.  Who knows, with a daughter in law from Scottsdale, I may be making more trips back there and I need to know where to eat!!
Get my Weekly Menu Plan for FREE!
Receive my FREE "What's for Dinner?" Meal Planning Course, a copy of my FREE ebook that includes my most popular recipes and my FREE weekly Meal Plan.