I've rounded up all my favorite pumpkin treats recipes from my blog in one place for you!
Are you tired of pumpkin treats yet?  It is everywhere – it is the flavor of the season so I decided to round up all the recipes I have here on the blog all in one place for you.  There are quite a few for a girl who didn't start liking that particular vegetable until a few years ago!  I was surprised by how many recipes I had.
This soup is rich and creamy.
Roasted Vegetable  Pumpkin Soup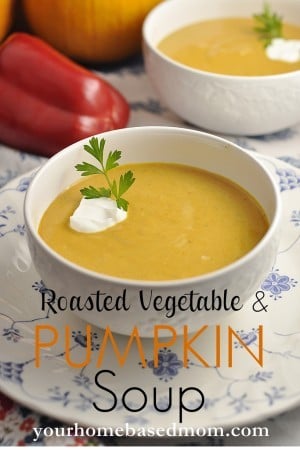 A fun alternative to the classic chili – use chicken instead!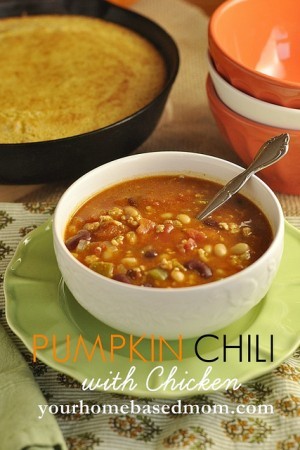 This is the only way to eat pumpkin pie as far as I'm concerned!
One of my favorite pumpkin treats that I wait all year for these to come to Starbucks and now I can make them at home.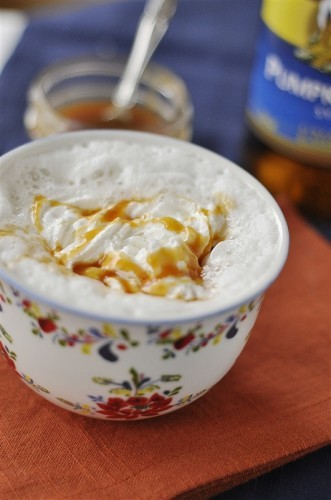 These are always a popular cookie in the fall.
Pumpkin Cookies with Maple Frosting
Top these with some yummy cinnamon syrup for the perfect fall breakfast.
So yummy with gingersnaps!
Love the addition of chocolate chips in this bread.
Chocolate Chip and Toffee Cream Cheese  Bread with Maple Glaze
We like this for Thanksgiving instead of pie.
My favorite in this roundup of recipes!
Always a popular fall treat at our house.
 Do you save Pumpkin for the fall or eat it all year long?  I tend to save it for the fall.  It is always one I crave along with cinnamon, another fall favorite.
Stay Updated!
Need more recipes and creative ideas? Sign up and get a FREE copy of my ebook! Do you think your friends would love this too? Please share my blog with them. Thanks!