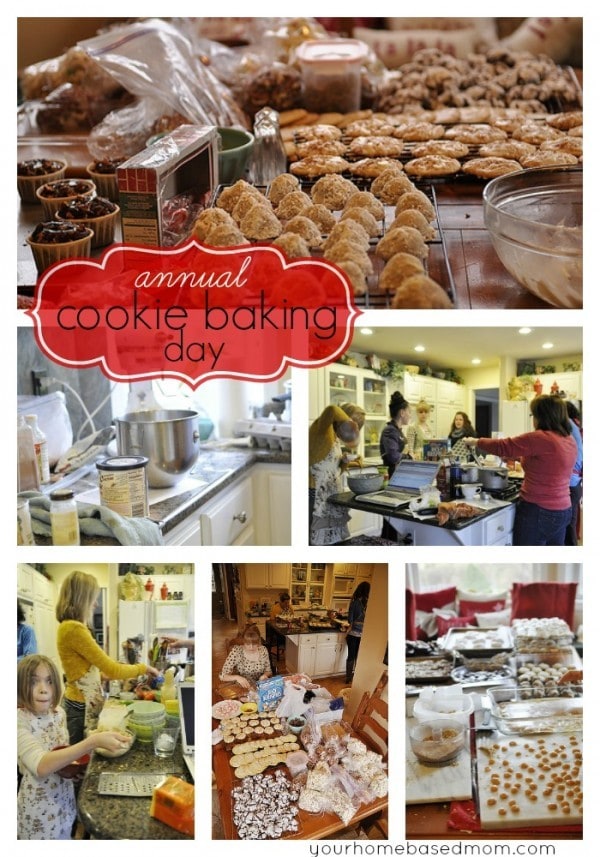 Christmas means cookies and at our house that means our Annual Cookie Baking Day.  What started as a family day of baking cookies together has grown to include neighbors and friends.  This year we will being it Friday, Dec. 20th and I was perfectly serious in yesterday's post if anyone local wants to stop by to join in, help out and eat a few cookies just email me!
I've been working on my To Make list for a while and today I thought I'd share with you some tips for putting together the perfect holiday cookie plate along with a new yummy recipe.
There is some work and planning that goes into deciding what cookies we are making each year and what will be on our cookie plate that year.
There are four things that you should consider for the perfect cookie plate:
1.  Flavor – you want a balance of flavors on your cookie plate. Even though we all love chocolate it is nice to have a plate of cookies that isn't all chocolate!  I like to have a balance of flavors including: chocolate, caramel, nut, citrus, fruity, molasses, peanut butter, cinnamon,  vanilla, almond to name a few.
2.  Shape – it is fun to have a variety of shapes.  Not all circle, not all square.  Of course a shaped sugar cookie is always fun but don't forget about sandwich cookies
3.  Texture – I love texture.  Having a combination of soft, chewy, and crispy makes for a perfect cookie plate.
4.  Shelf Life – Some cookies taste best the day they are made.  I tend not to put those on my cookie plate because sometimes it takes me a day or two to get them delivered and I want everything to still taste fresh and good.  A lot of cookies actually taste better a few days later so I like to use those.
One cookie that seems to make an appearance on a lot of cookie plates is a peanut butter cookie.  One of my favorites is the traditional Peanut Butter Blossoms that are usually topped with a candy kiss.  I always use my husband's aunts favorite, famous peanut butter cookie recipe.  It is soft and chewy and tastes good several days later.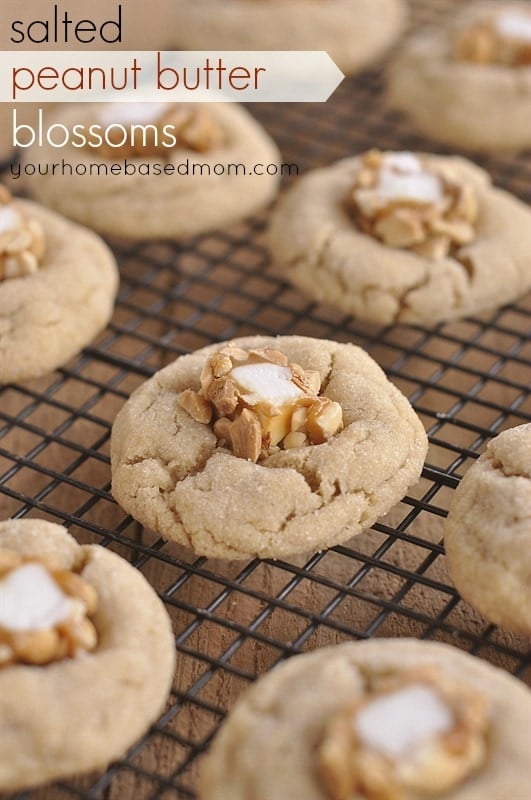 I like to put a new little twist on it though – instead of a chocolate kiss I use a salted peanut roll.  You can purchase them in the candy section.  It adds some extra peanut taste along with a little bit of salt.  Yum!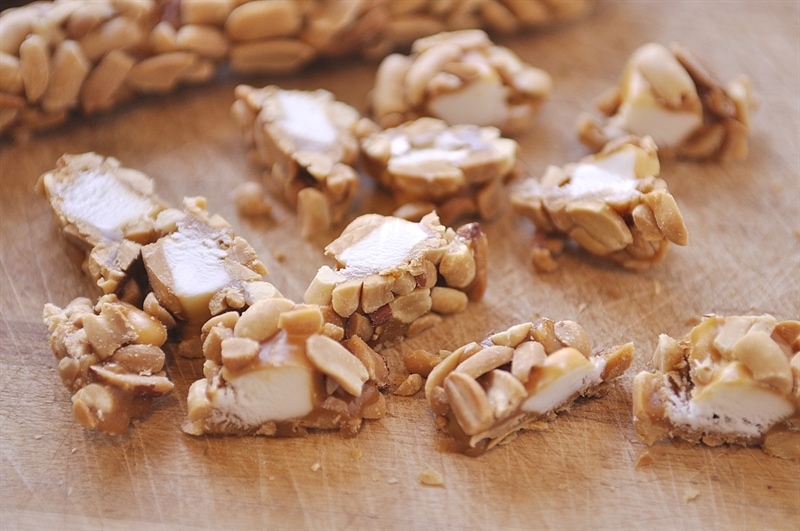 As soon as the cookies come out of the oven press a piece of the nut roll into the cookie.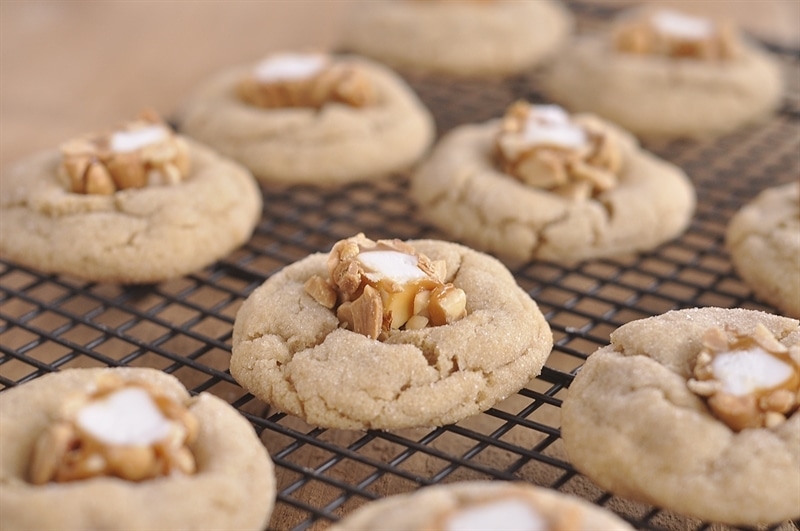 The final and very important step of putting your holiday cookie plate together is the packaging.  Of course you can pile them on a plate and cover them with some plastic wrap but with just a little bit more time and effort you can present your neighbors with something a little more special.
I like to purchase in bulk from my local restaurant supply store take out food containers.  I line them with some parchment paper and add cookies.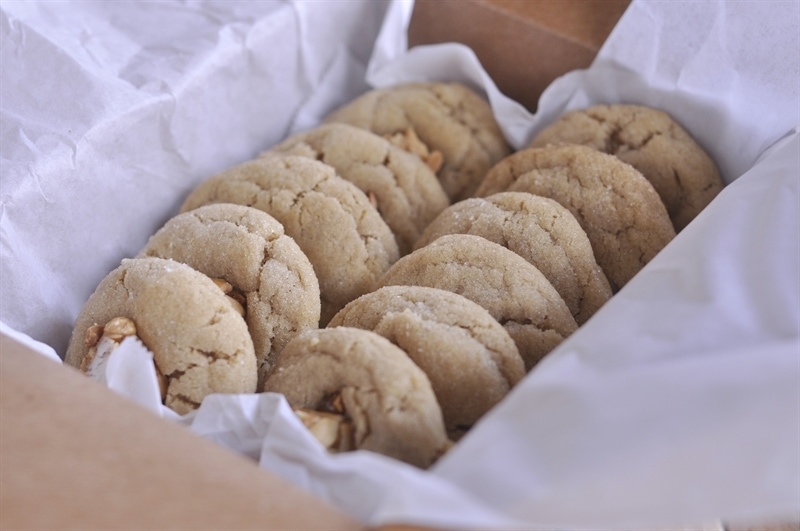 Add a little washi tape to close up the paper.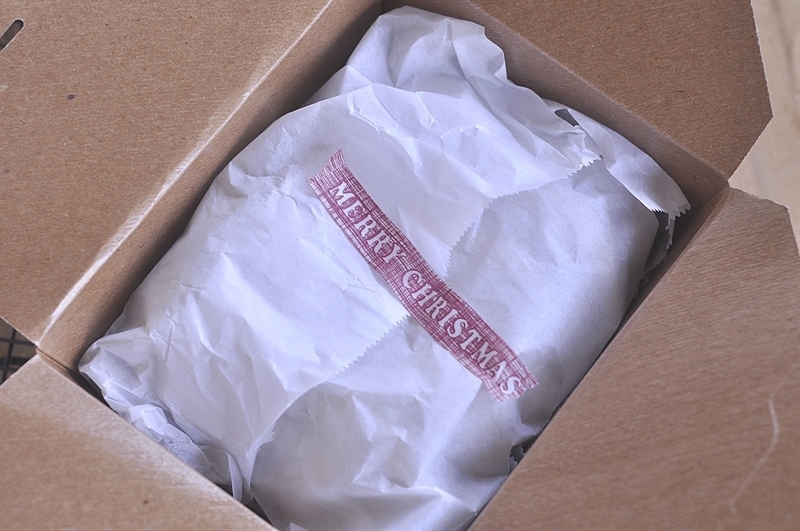 Then tie it up with a little baker's twine.  I added a fun little glittered ornament with the family's initial for an extra little gift that lasts longer than the cookies! For glittered ornament tutorial go here.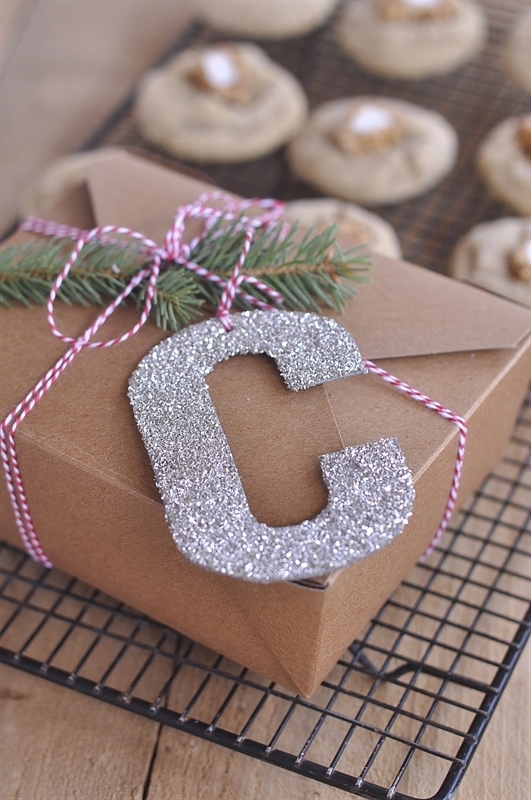 This post was originally shared at I Heart Naptime.
What's going to be on your cookie plate this year?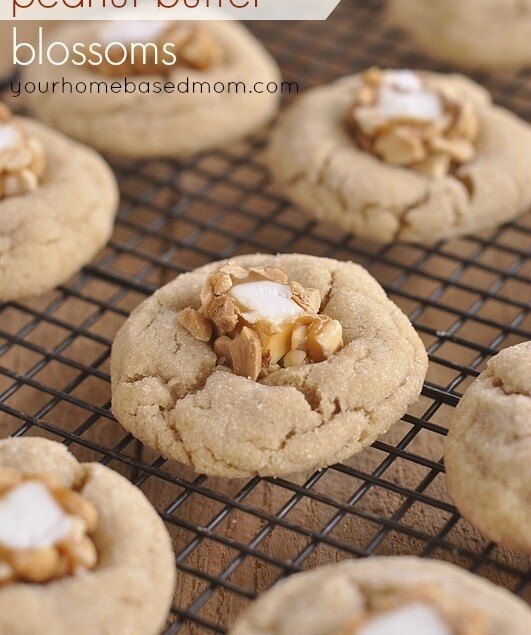 Salted Peanut Butter Blossoms
Ingredients
1/2 C shortening
1/2 C peanut butter
1/2 C sugar
1/2 C brown sugar
1 egg
2 Tbsp milk
1 tsp vanilla
1 3/4 C flour
1 tsp baking soda
1/2 tsp salt
2 salted nut roll cut into 12 pieces each
Instructions
Cream shortening and sugars.

Add peanut butter and blend.

Add egg, milk and vanilla.

Add dry ingredients.

Roll dough into 1" balls.

Roll in some extra sugar.

Bake at 375 for 6-8 minutes until very lightly browned.

Press piece of nut roll into warm cookie