I mentioned the other day that I am on a bit of a peppermint kick.
I have spent the last year dreaming about this white chocolate peppermint fudge I made last year.  Patiently waiting for the Andes Peppermint Crunch Baking Chips to come out again.  Well, they are in the stores and I am making this again!!
My mind has been full of peppermint visions and how I can add peppermint to some of my favorite recipes.  So how about some peppermint bark caramel corn!  You're going to like it!  I promise.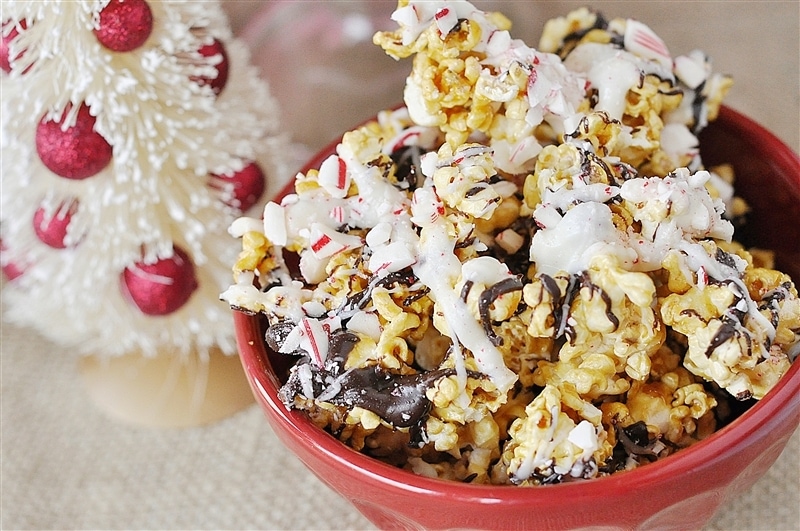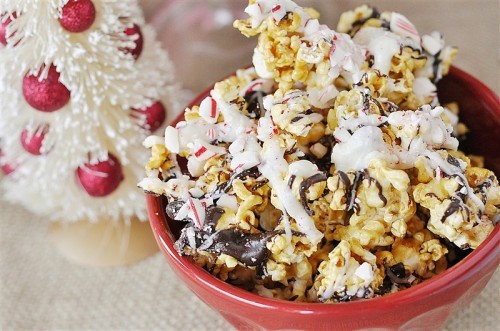 I made a batch of my very favorite caramel corn.  I have been making this for 20 years and love it!  It's made in the microwave. Get the recipe for caramel corn here.
After cooking it in the microwave spread it out onto two wax paper covered cookie sheets.  Let it cool and dry.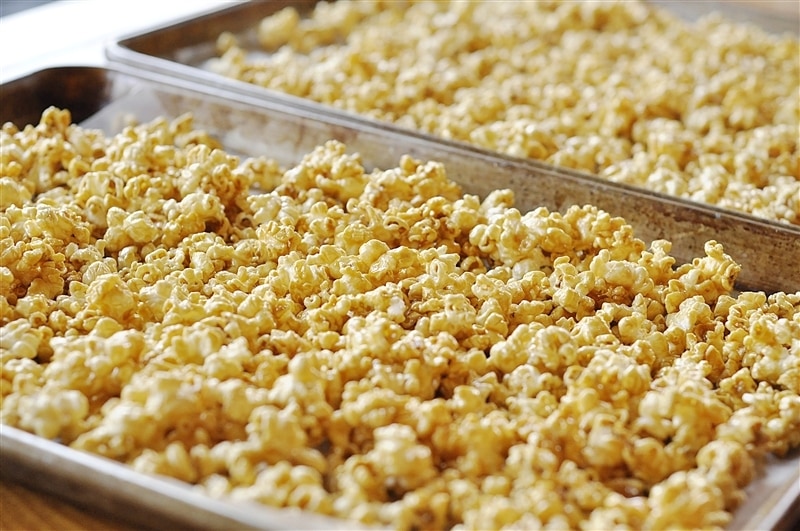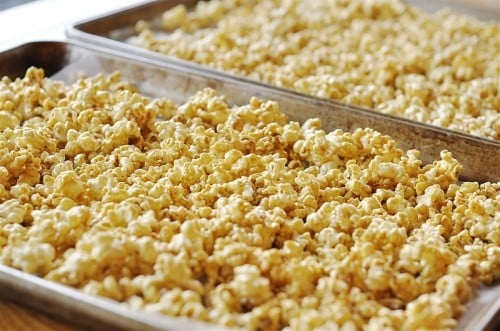 Then melt yourself some dark chocolate.  I used the dark cocoa Wilton Melts.  About 2 cups worth.  Drizzle over the top.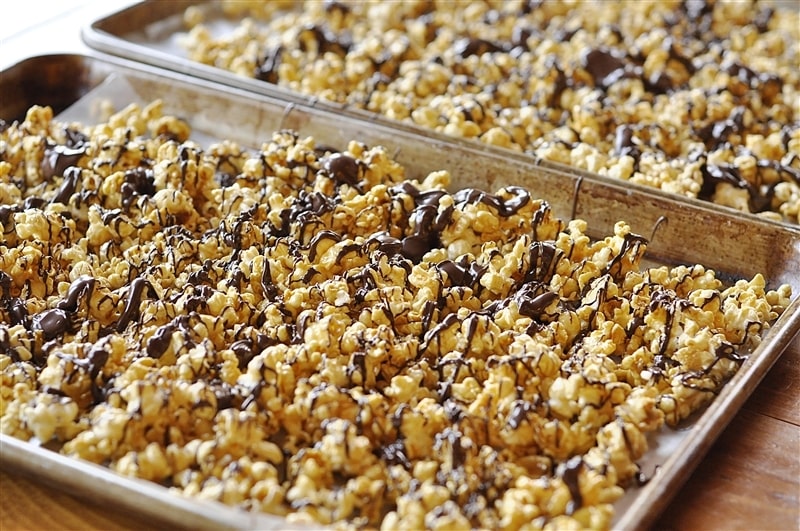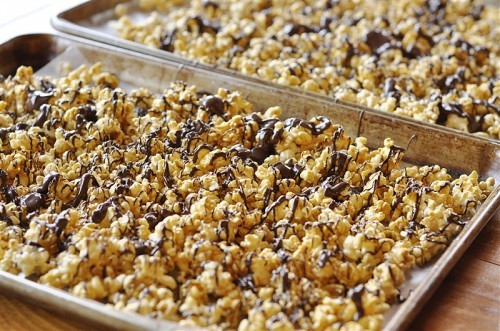 Then do the same with some white chocolate or vanilla Wilton Melts.  Same amount. Just drizzle, drizzle, drizzle.  Be generous.  This is the glue that will hold down the peppermint and you want plenty of peppermint!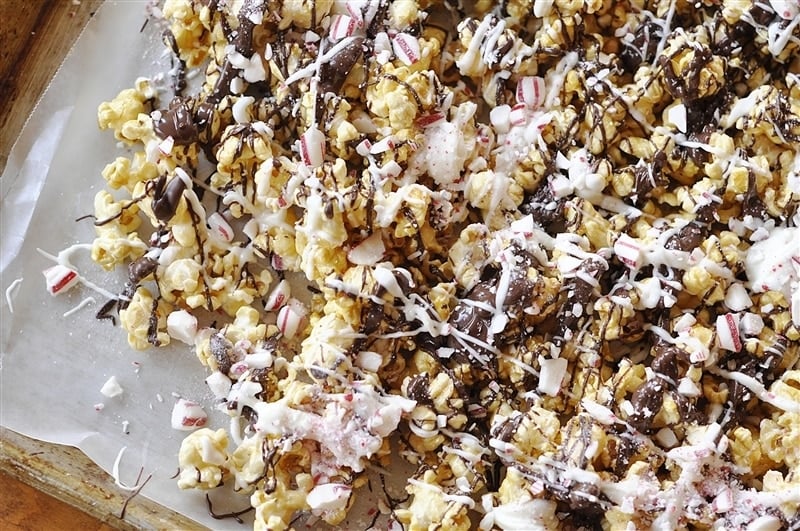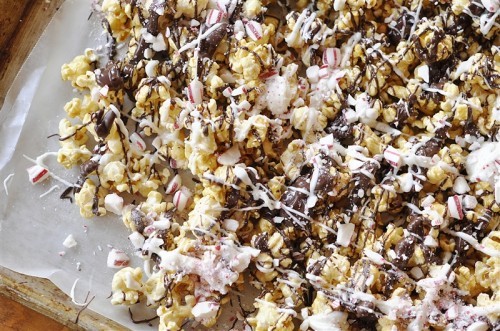 Crush up those candy canes and then sprinkle over the top.  I used about 6 candy canes.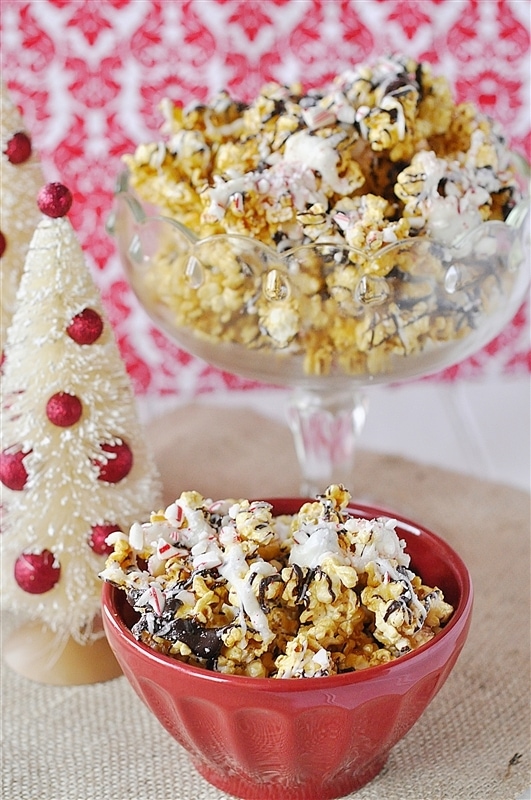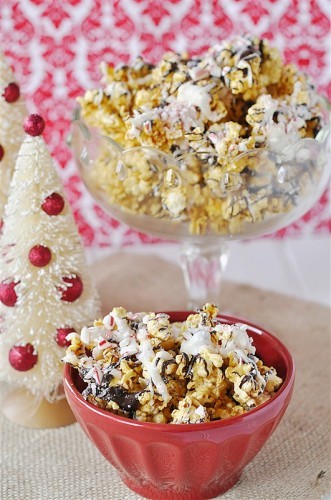 After the chocolate sets up you can break it into pieces and eat it!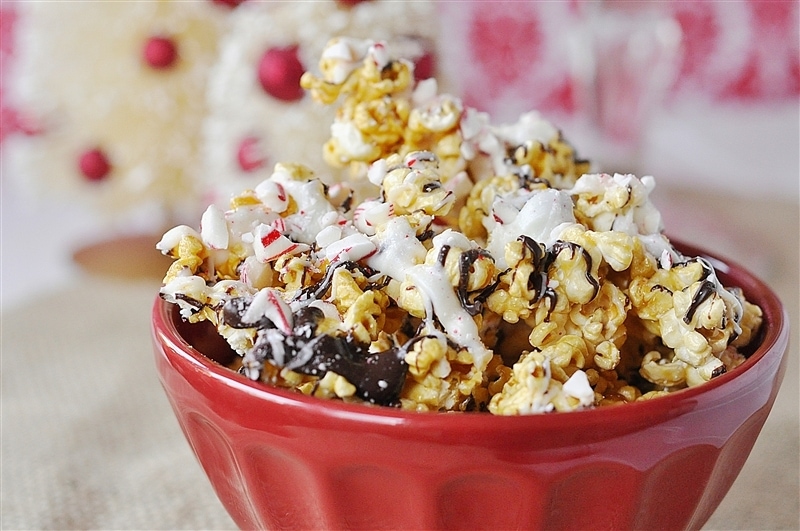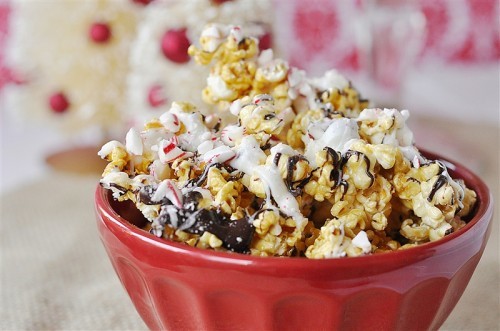 Love the combination.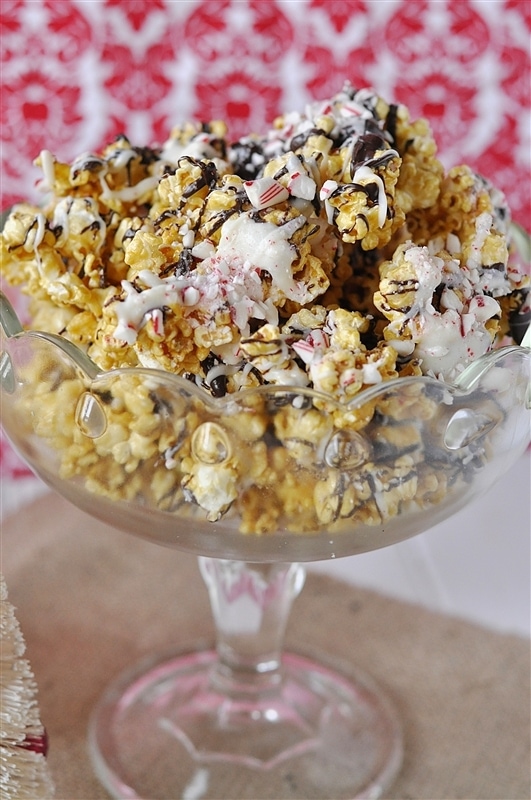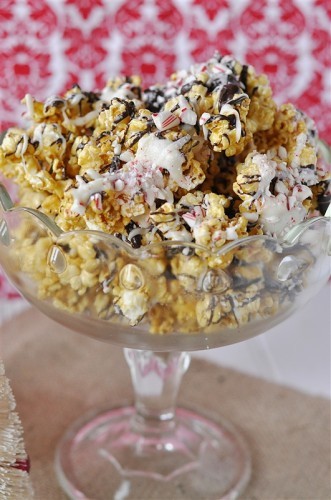 Package it up in some bags, tie it with a ribbon and you've got a quick and easy neighbor gift for the holidays.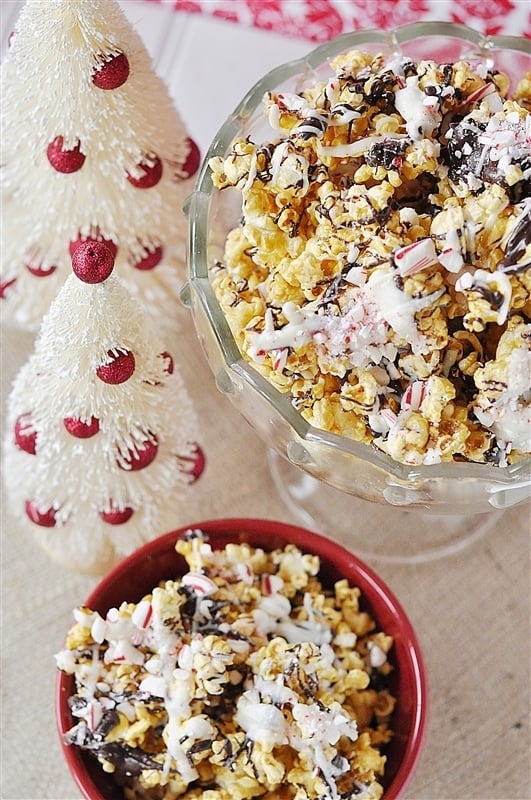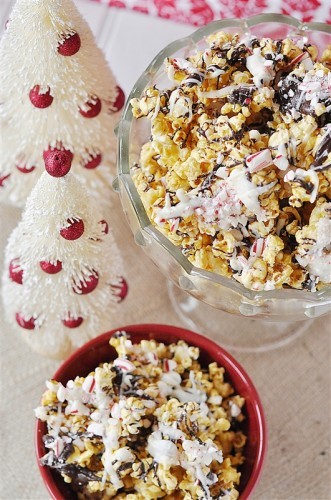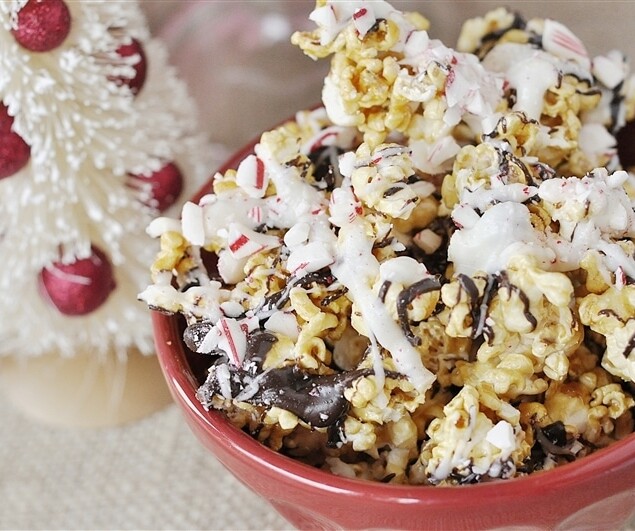 Peppermint Bark Caramel Corn
Ingredients
1 batch of caramel corn
2 C dark chocolate pieces I used Wilton Melts, melted
2 C white chocolate pieces I used Wilton Melts, melted
6 crushed candy canes
Caramel Corn
16 cups popped corn I used my air popper
1 C brown sugar
1/4 C Karo syrup
1/2 C butter
1/2 tsp baking soda
1/2-1 tsp vanilla
Instructions
To Make Caramel Corn:

Cook sugar, syrup and butter in a glass bowl in microwave on high for one minute.

Stir and repeat for a total of five minutes. Should be hot and bubble.

Add in baking soda and vanilla

Mix until foamy.

Put popped corn into a brown grocery bag.

Pour syrup into bag. Stir to coat.

Fold bag over. Place in microwave and microwave for one minute and shake.

Repeat. Microwave 30 seconds and shake. Repeat.

Drizzle caramel corn with melted chocolate and then sprinkle with crushed candy cane