In preparation for Easter I thought it would be fun to do a little Peep Round Up – a collection of the different Peep and Easter ideas I have shared the past few years. I found a common theme in most of my Easter posts – they almost all had Peeps in them. Guess I kind of like those little fellows.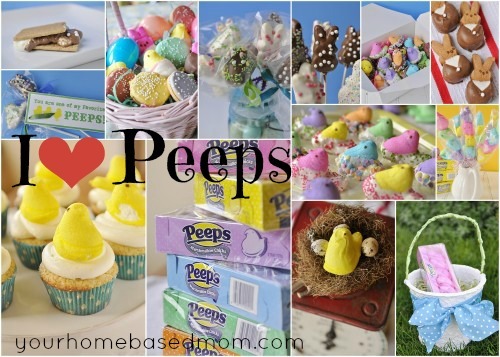 One of my favorite Easter ideas did not involve Peeps – Bunny Cookie Bark.  So pretty and delicious.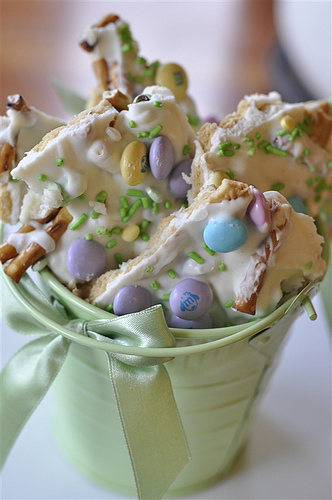 One of the things I love about Peeps is that they come in so many fun colors.  They'll match any decor!!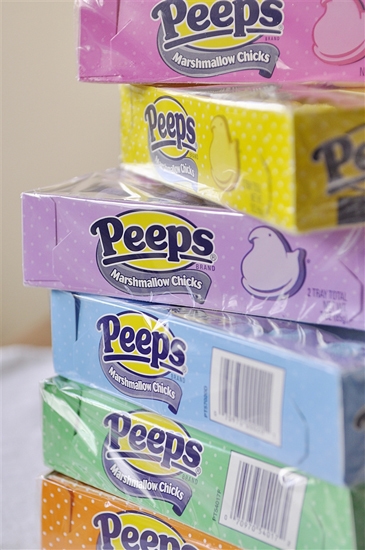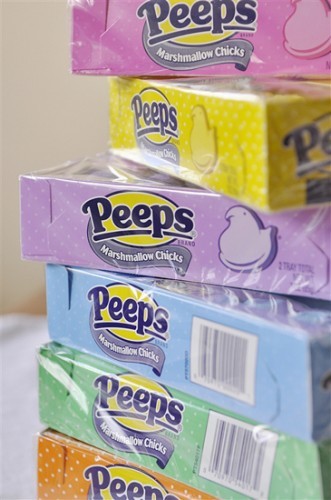 Dipping Peeps in chocolate  and adding a few sprinkles can be a fun way to dress them up a bit.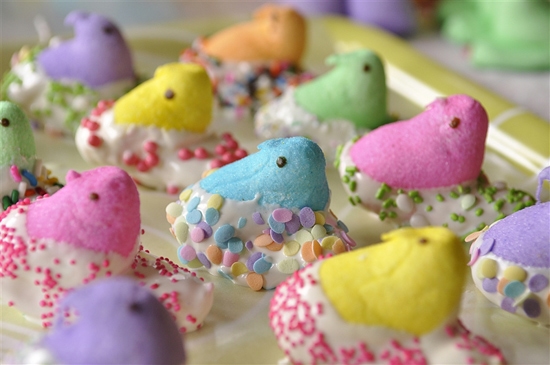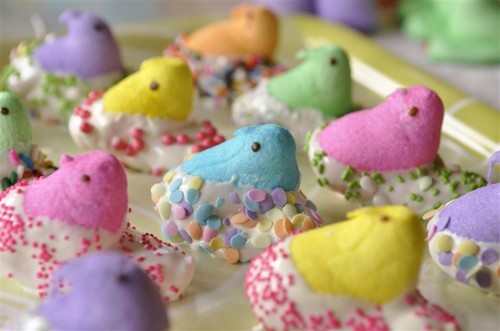 You can also put them on a stick for fun.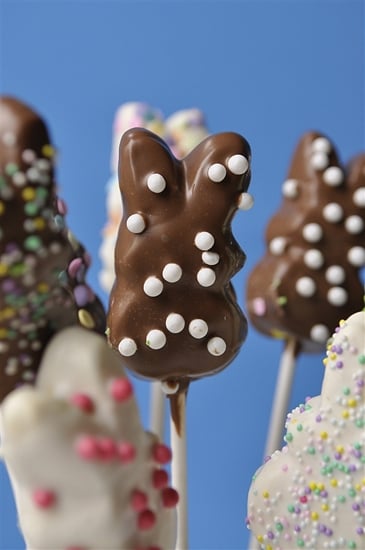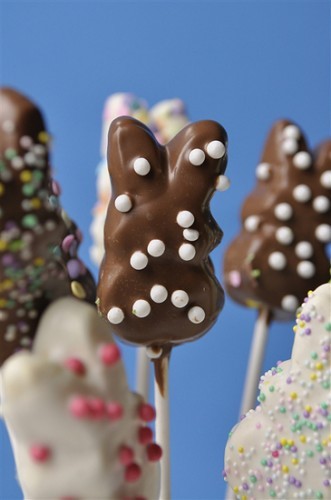 Wrap them up and add a bow and a tag and they make a great gift to let someone know they are one of your favorite Peeps!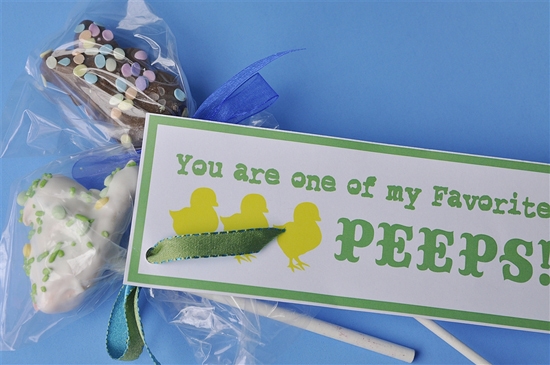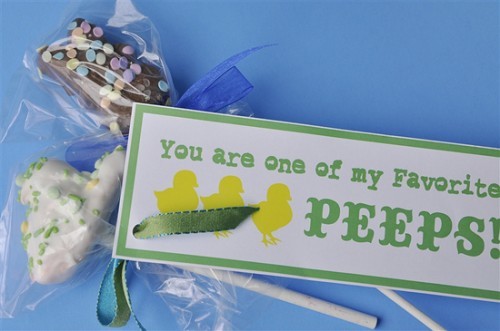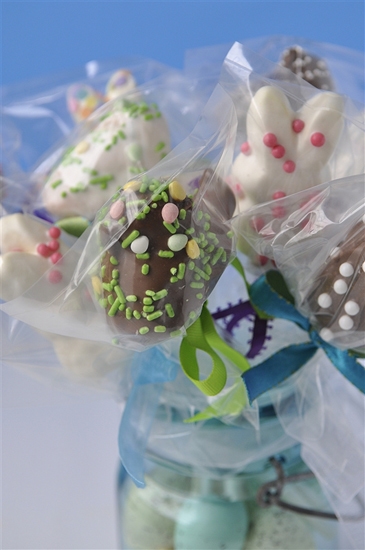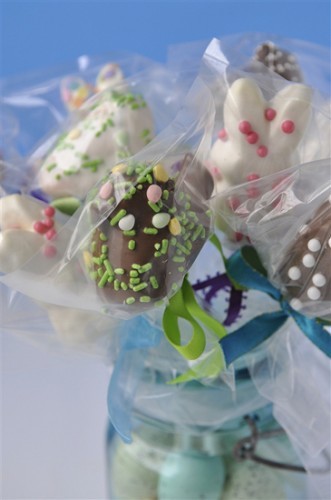 You can even take them with you to a formal dinner.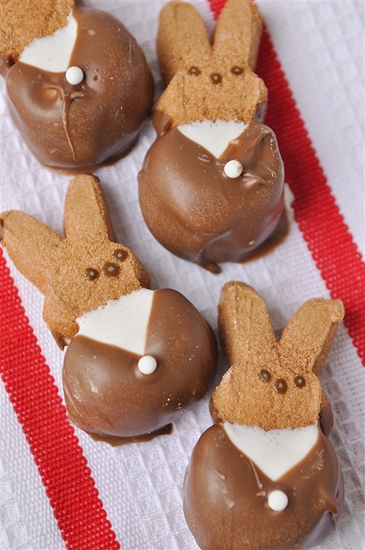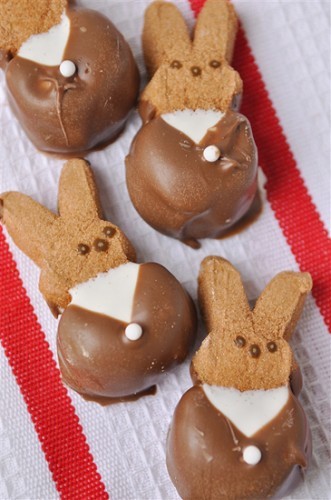 When you get a craving for a s'more a Peep can help you out!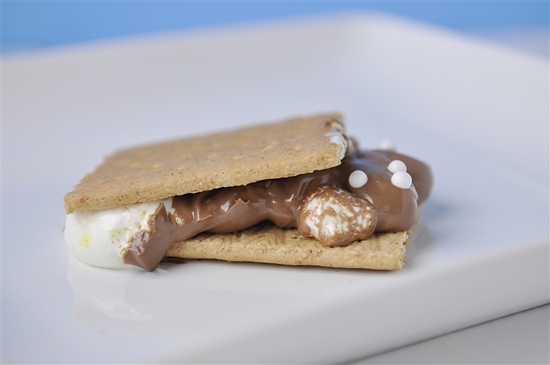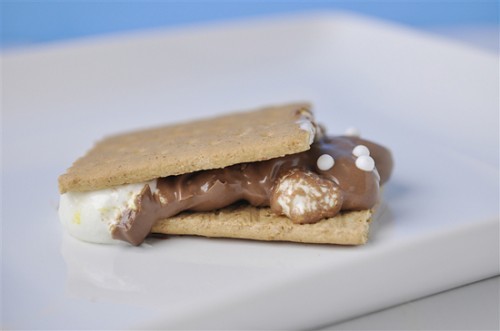 Peeps make the perfect cupcake garnish.  Especially when they are lemon cupcakes with lemon cream cheese frosting.
They also make good company for some chocolate dipped Oreos.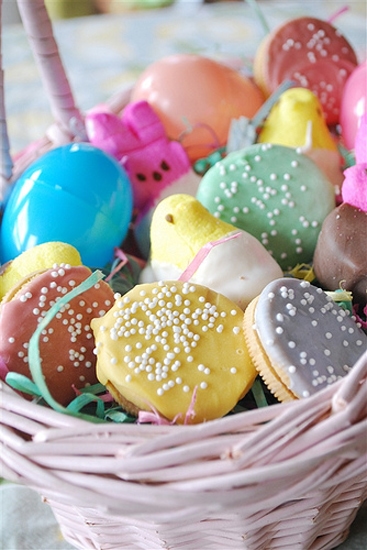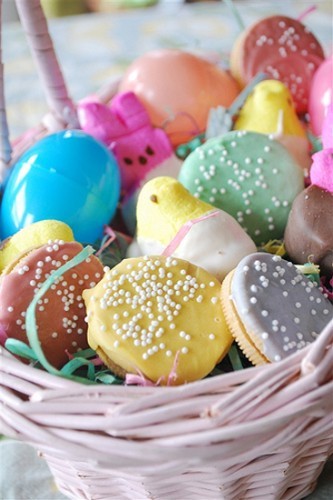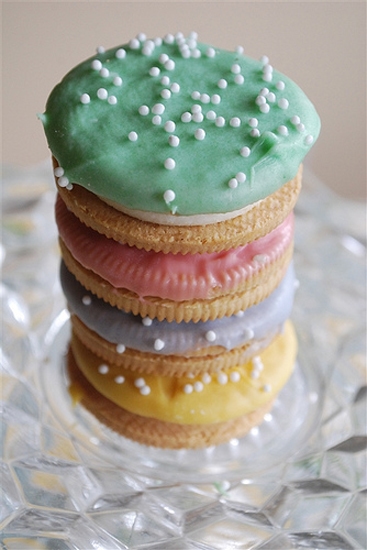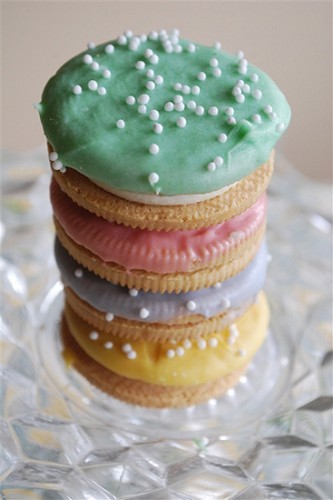 Peeps like being part of your Easter holiday decor too.  Just pop them into a nest.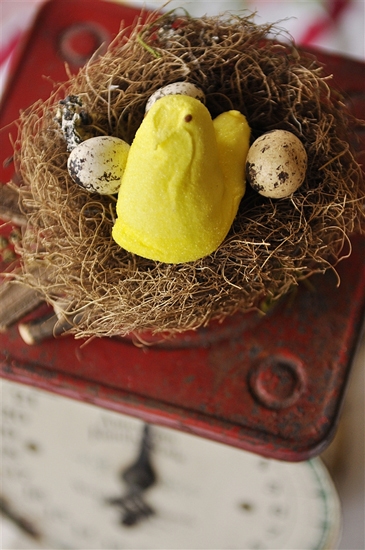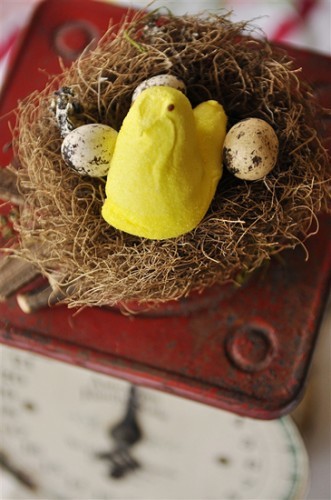 And of course they are always perfectly happy, just like they come, in an Easter basket.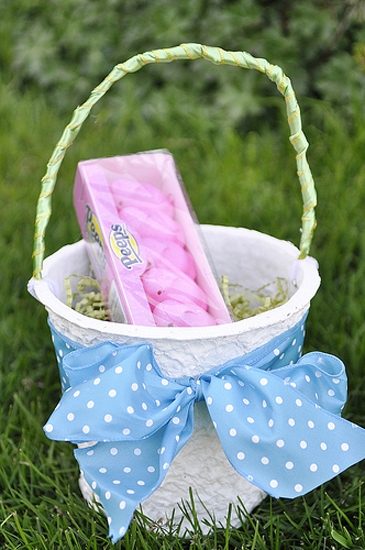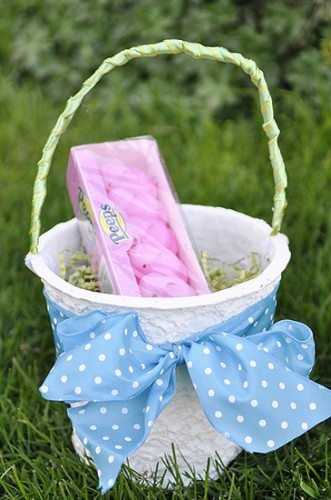 For directions on how to make your own Easter basket check out this post.
And if all else fails and you just don't know what to do with them – put them on a stick!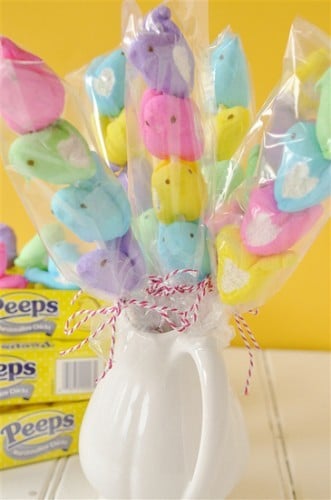 You can check out some of our family's Easter traditions in this post.  The Easter bunny always leaves a maze of string at our house.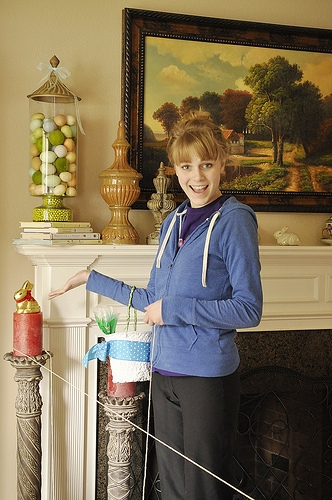 And it's not too late to plant your Easter grass.
Come back tomorrow to check out this year's Easter decor at my house and I"ll be sharing my Easter menu with you the first of the week.
Get my Weekly Menu Plan for FREE!
Receive my FREE "What's for Dinner?" Meal Planning Course, a copy of my FREE ebook that includes my most popular recipes and my FREE weekly Meal Plan.