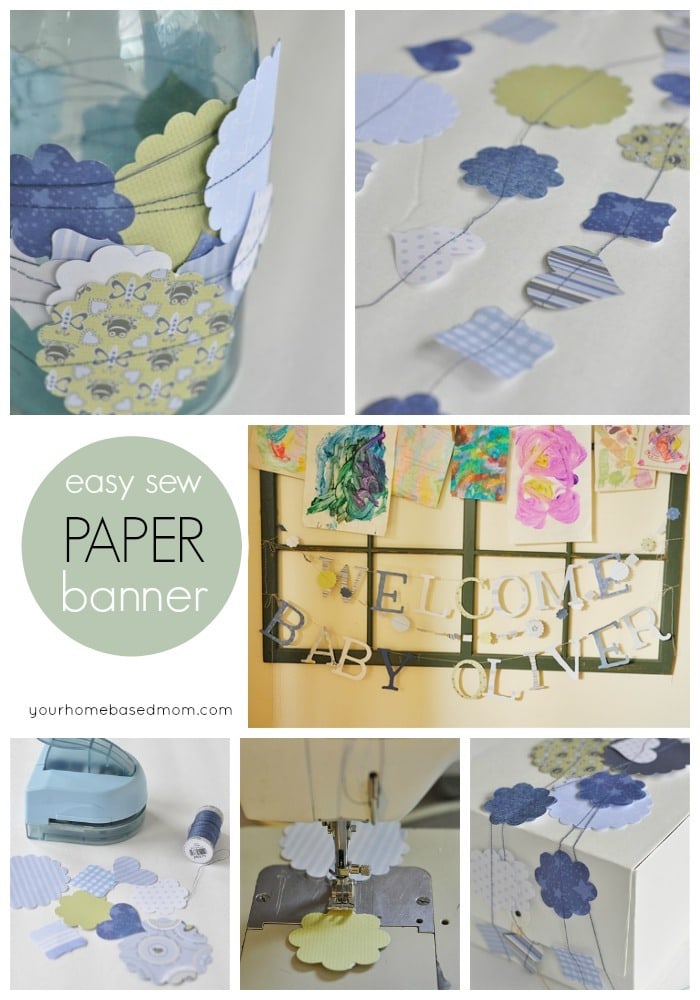 This last week I got to play Aunt Leigh Anne for a few days.  Jim called me Grandma Leigh Anne but I think I prefer Aunt Leigh Anne.
My friend Meg had her third baby.  I was honored that she entrusted me with her two other darlings for two days while she was at the hospital.
We had all kinds of fun and made lots of fun messes too!
Every baby and new mom deserves a welcome home banner so we pulled out my Cricut to make one to welcome Baby Oliver and mom home.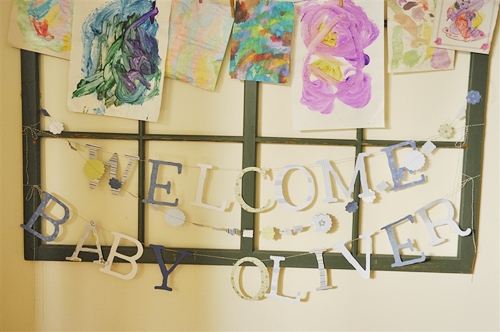 The letter font is from the Doodletype cartridge.  I cut the letters from an assortment of different blue/green papers.  The letters are 7 inches tall.  I just used  scotchtape and taped the baker's twine right to the back of the letters.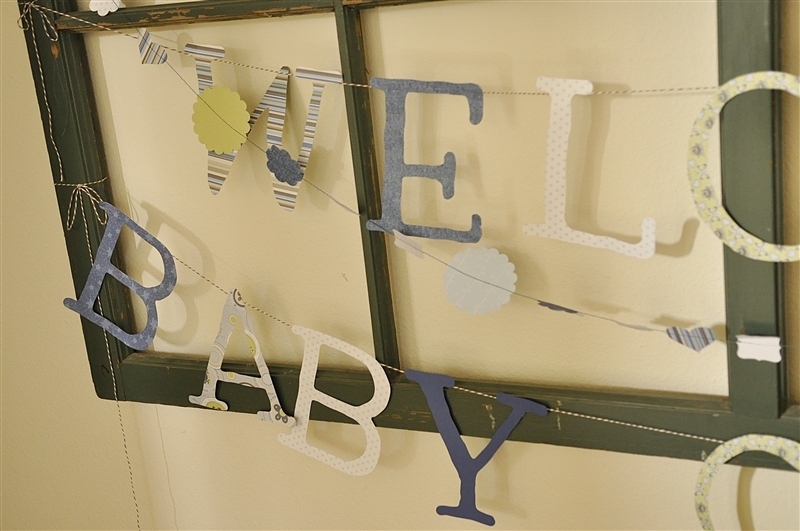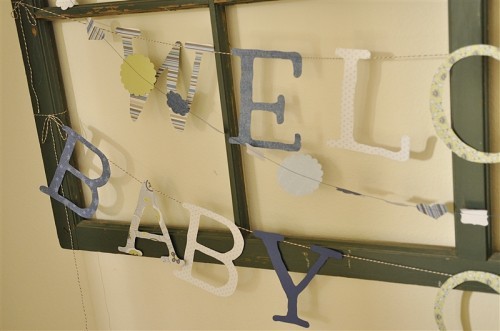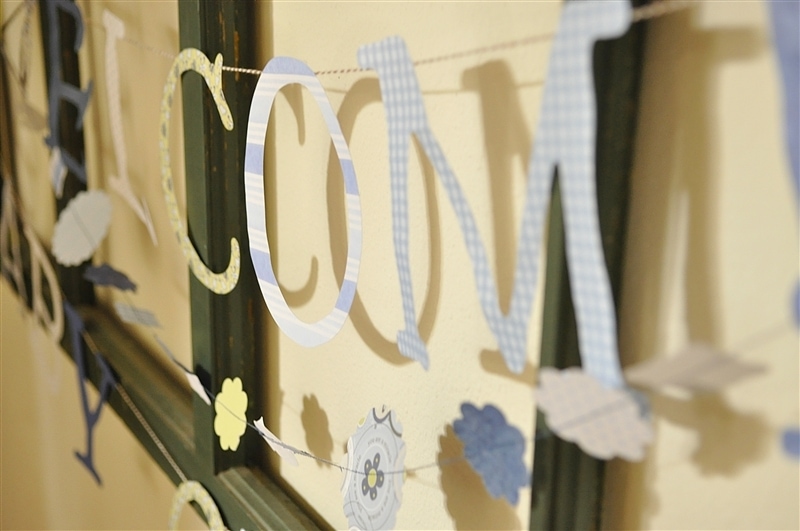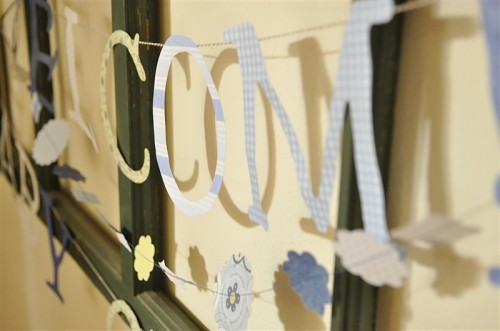 I also added a fun little shape garland too.  I used the leftover scrapes of paper and some of my paper punches and cut out different shapes.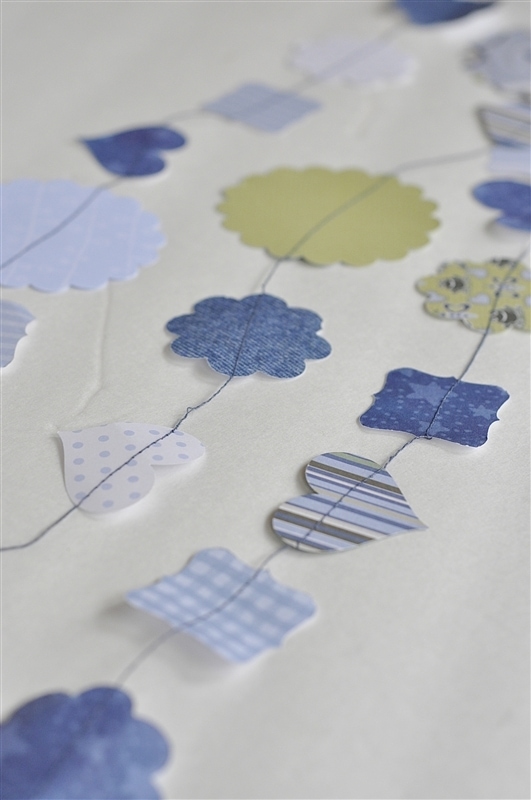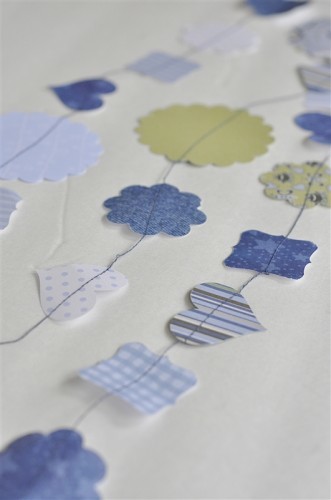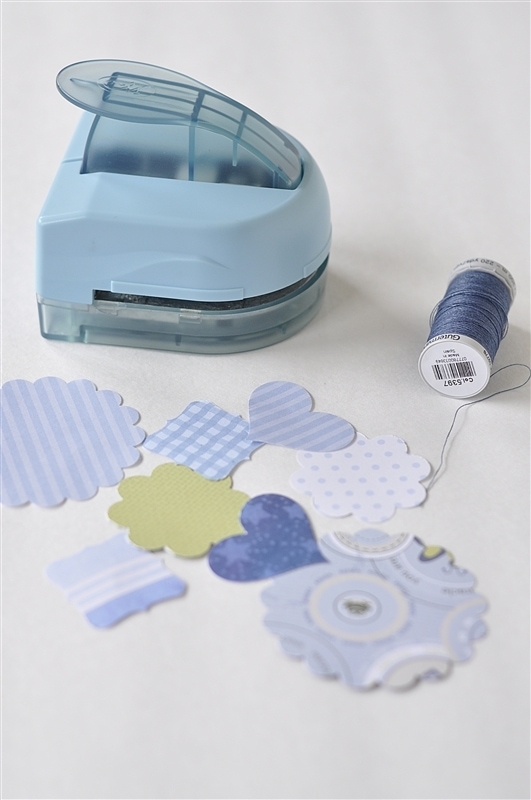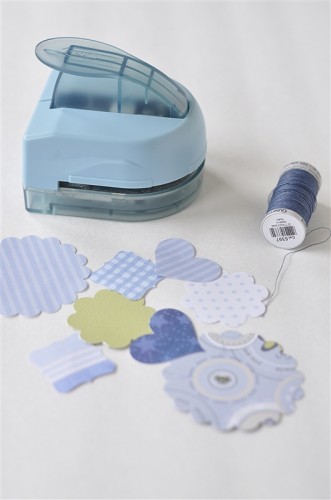 I used extra heavy duty thread.  It is thread that they sell to sew/hem jeans so it is heavier than normal thread.  Then I just sewed right through the middle of the paper shape.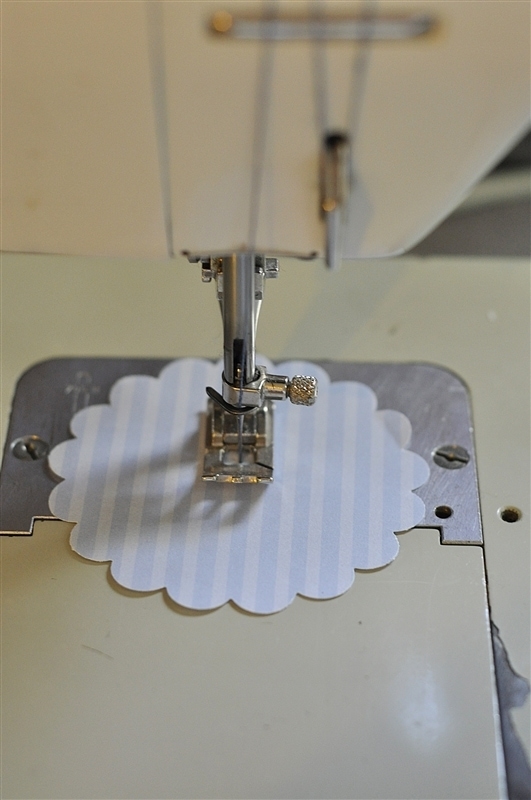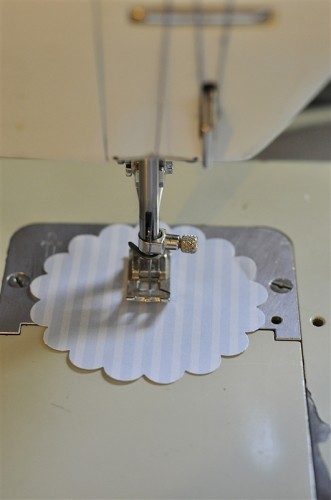 Leave couple of inches of thread between each shape but just keep feeding them through the machine.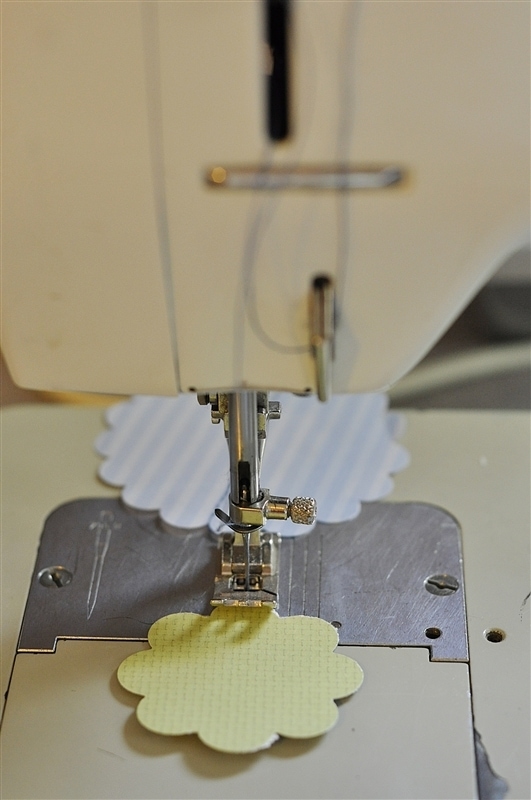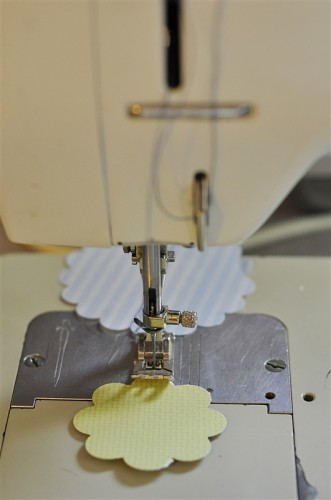 Not only do they make fun garlands the are a fun way to dress up a package or gift.  After they open the package they can hang up the banner – two gifts in one!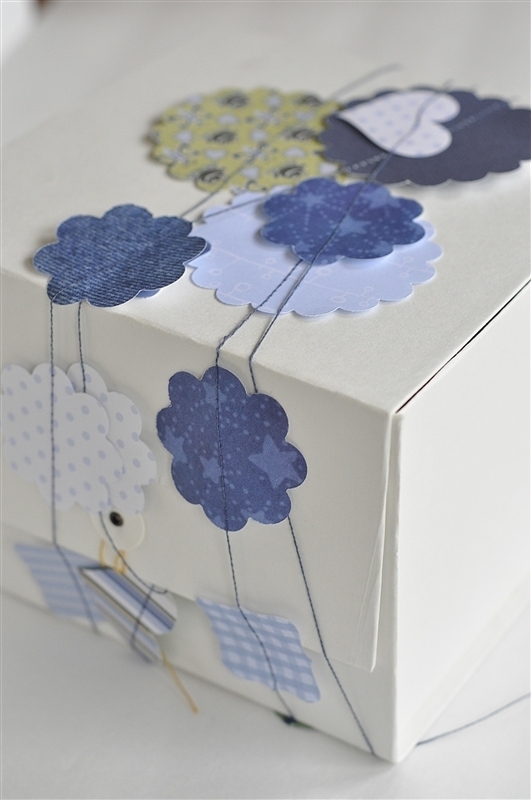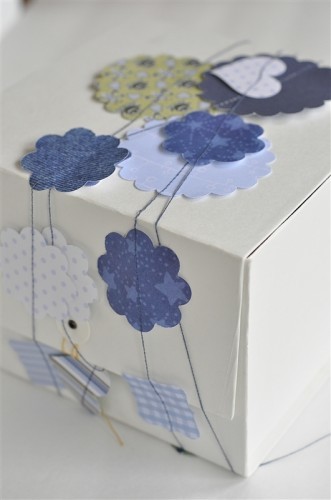 It also looks cute wrapped around a print I framed for Baby Oliver's nursery.  Print is from Sarah Jane Studios.  One of my favorite children's illustrators.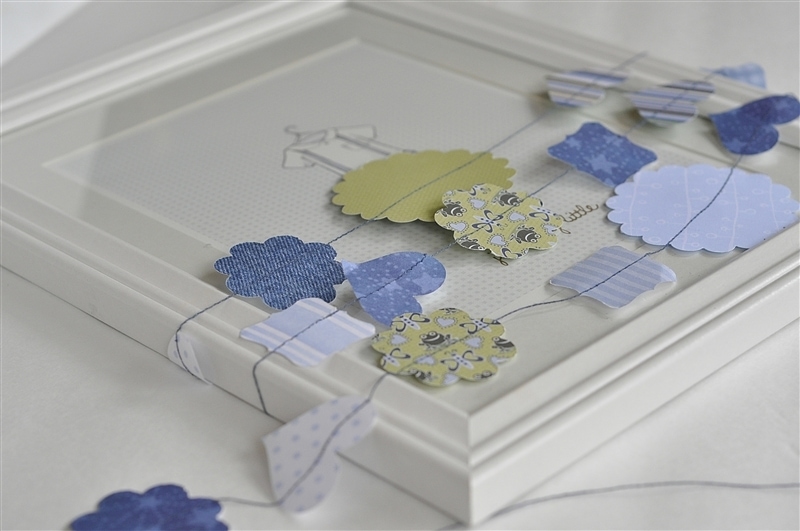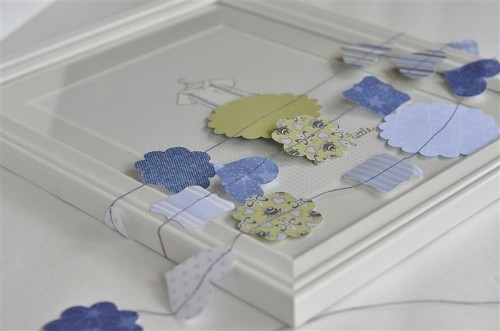 And I couldn't resist wrapping it around one of my pretty blue mason jars too.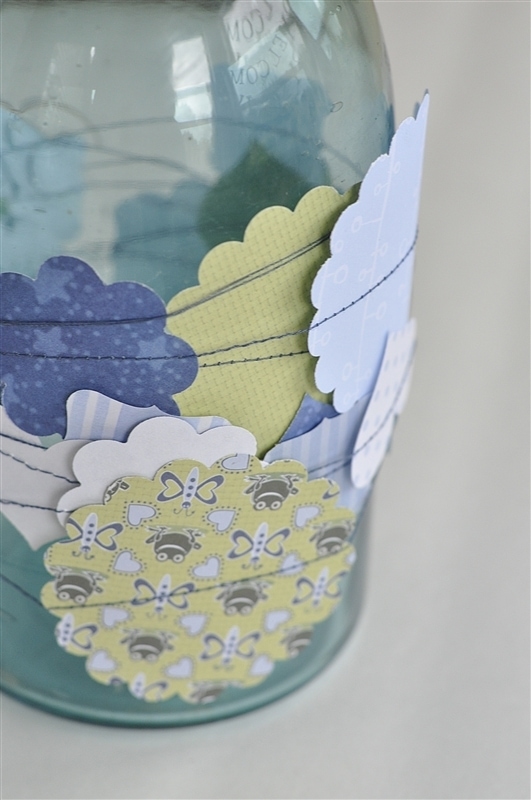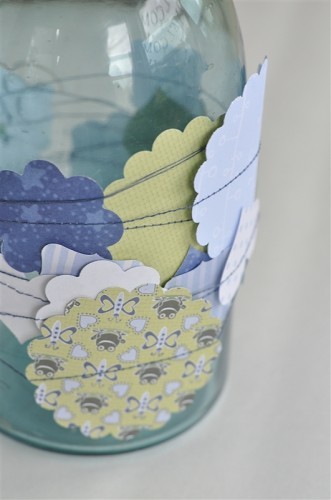 Here's another fun version we made for Tessa's dorm room.  A little reminder of home.  I went to AAA and got a map of Portland.  I then used my circle punch and punched out parts of the map that meant something to her – where we have lived in Portland, her school, favorite shopping spots.  All spots she would recognize.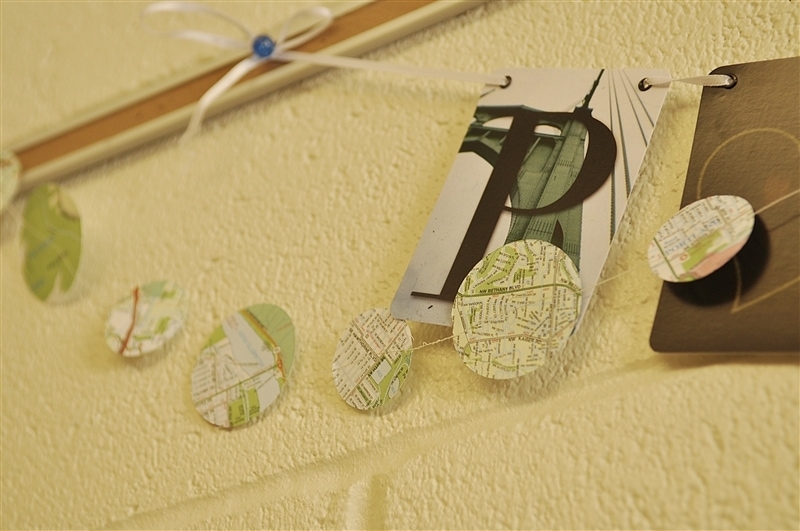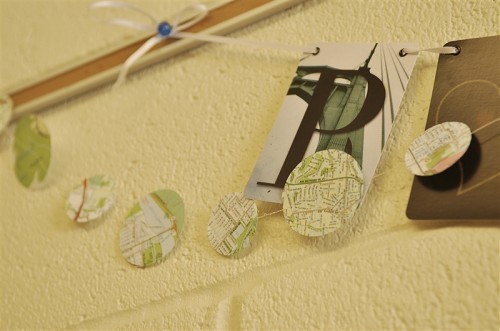 It brought a piece of home to her new dorm room.  We found the Portland banner at Powell's books in Portland and then one of my sweet blog readers made the vinyl quote for her room.  Thank you Mary Kathryn!!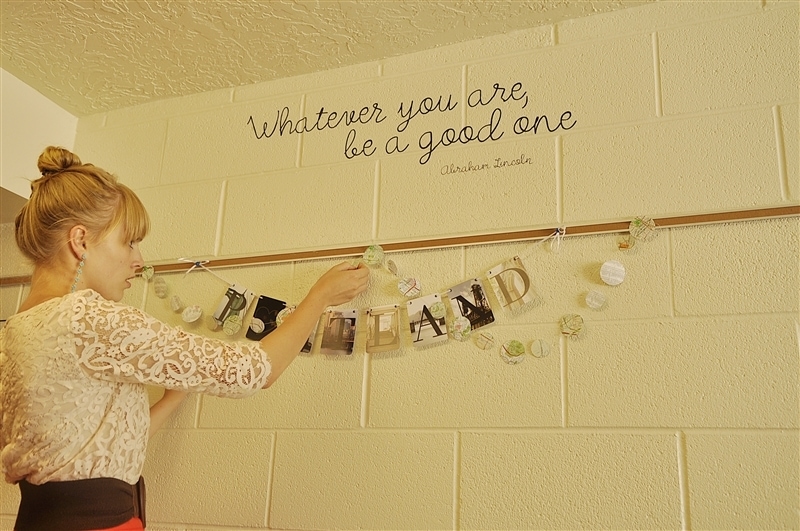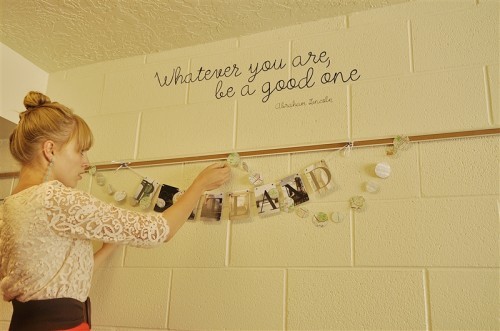 Paper banners are fun and easy to make and an inexpensive gift.
The best part of playing Aunt Leigh Anne though was getting to capture the magical faces of Owen and Addy when they met their new baby brother for the first time!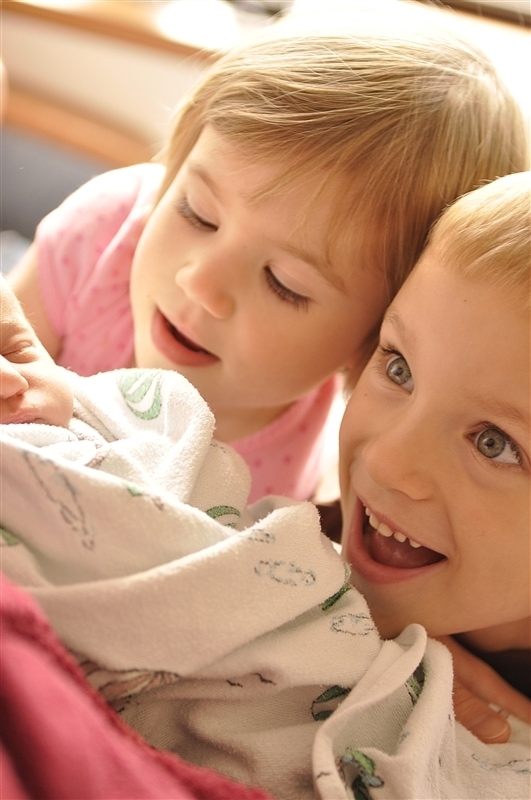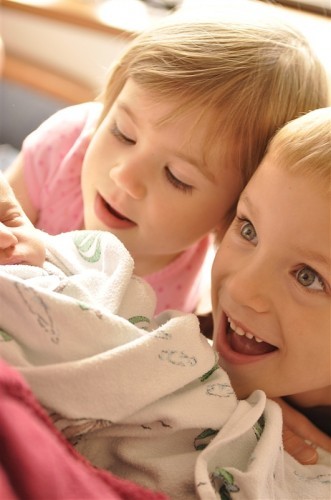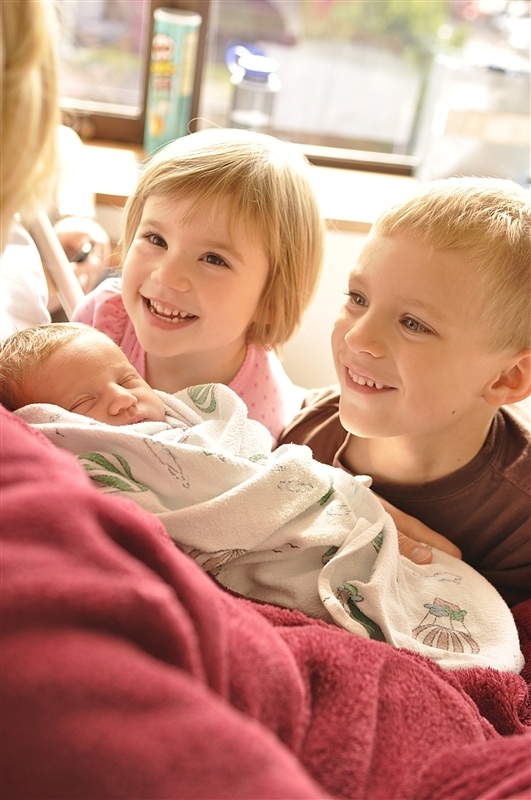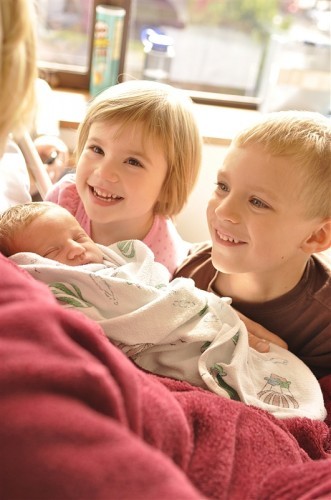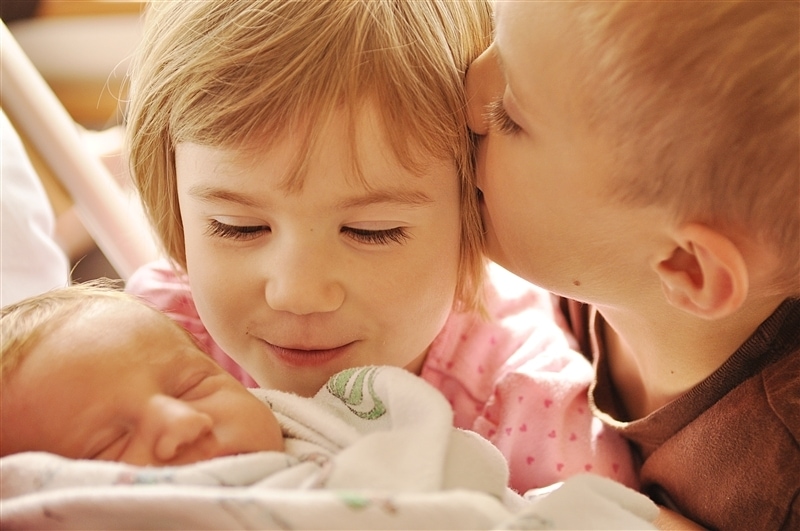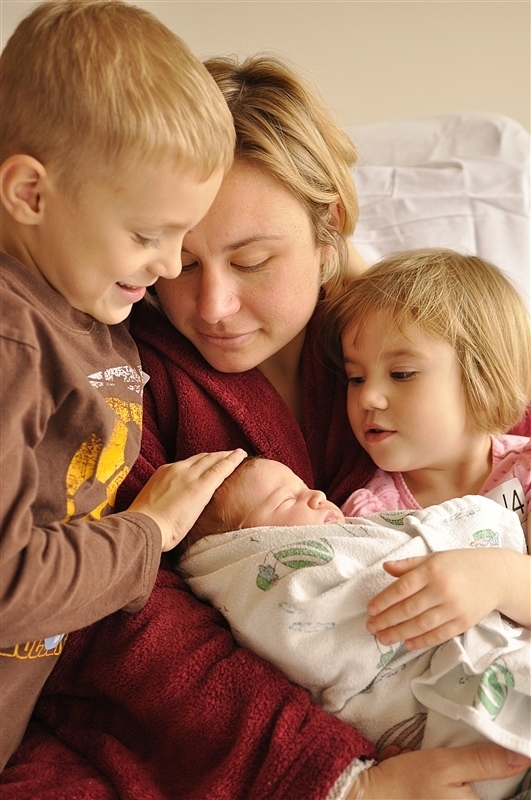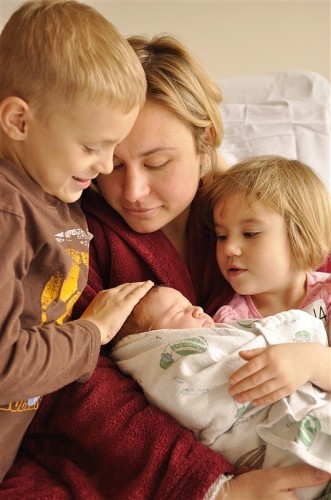 Welcome Baby Oliver!