I will be the first to admit it – I am a recipe addict.  I love collecting and trying new recipes.  The only problem with this is that you end of with piles of recipes!  Keeping control over those piles can be a bit of a challenge as well as trying to relocate that great recipe you tried and want to make again!  If you are a regular reader of my blog you have hopefully been adding to your collection of recipes.
One of my blog readers, Rachel,  asked me how I keep track of all my recipes and organize them, so today I am going to show you how.  On my shelf full of cookbooks there is one special cookbook – it is called "The Best of the Best Family Recipes."  My maiden name is "Best".  I use to kid people when I was young that my middle name was "the" –  Leigh Anne the Best – I think a few even believed me!  Well, a couple of years ago, my daughter, Cali, took on the project of gathering and putting into one place all the "Best" family favorite recipes.  This was no small task but with the help of Grandma Best (and about 50 hours later)  she created a wonderful cookbook.  The beginning of each section of the cookbook highlights one of the "Best" women – with one of their famous recipes, a current picture, a childhood picture, as well as a paragraph about them.  I love this cookbook because I only have one place to look for all those family favorites!  I must admit this cookbook has become quite a popular and coveted cookbook among my family and friends!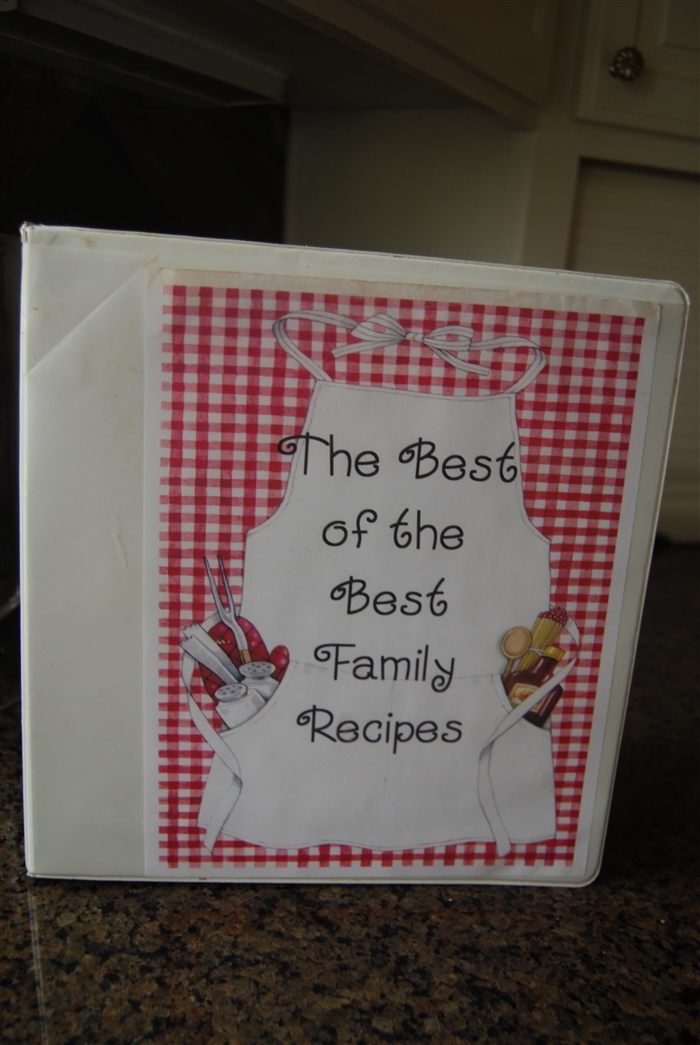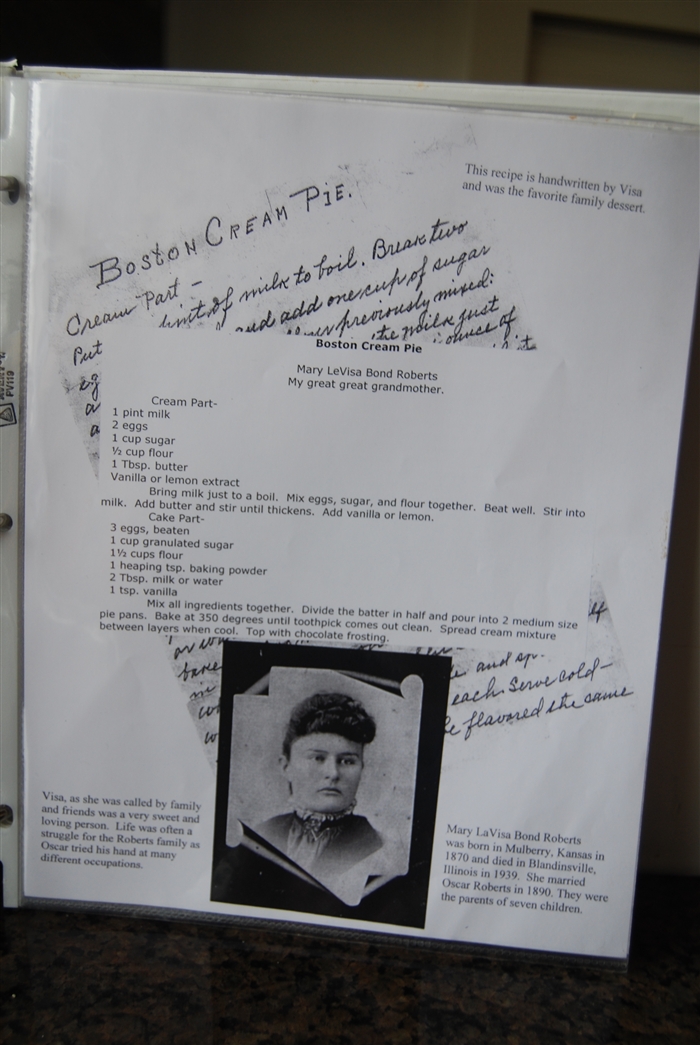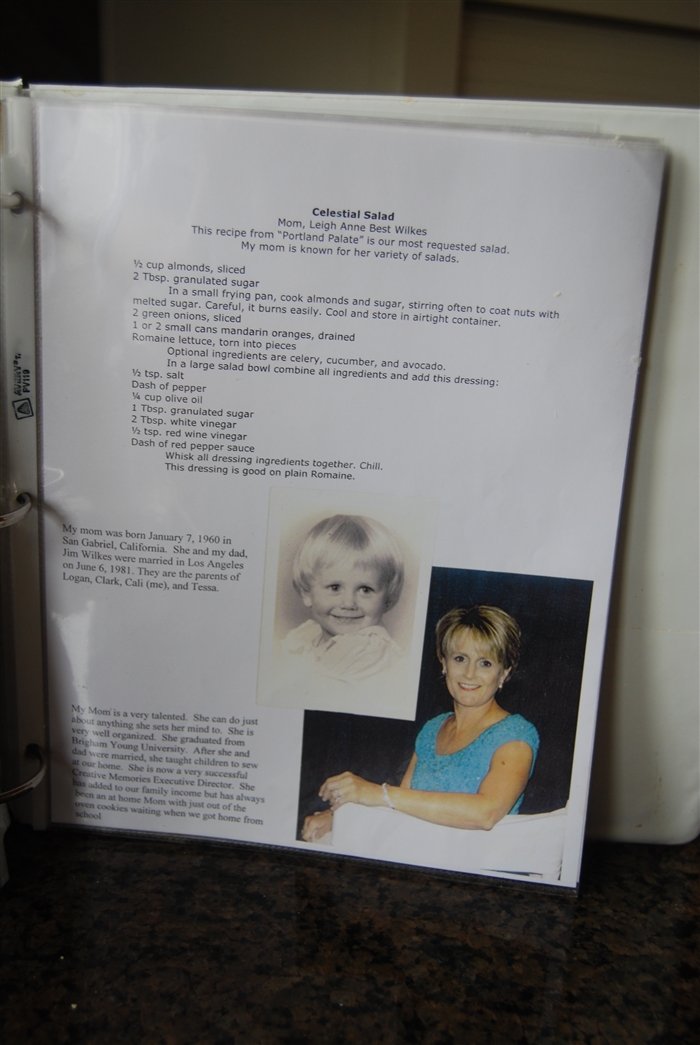 But during the last couple of years I have collected a few more family favorites – these are printed on 8 1/2 x 11 paper, slipped in a page protectors ( I am a very messy cook)  and added to the appropriate categories in the 3 ring binder which houses the cookbook.
I also have quite a pile of "To Try" recipes – ones I have ripped out of magazines (yes, I am one of those people who tears recipes out of magazines in the doctor's office – shame on me!!), newspapers, received from friends, off the internet etc.  As you can imagine my pile is quite large.  These 'To Try" recipes go into manila folders which I have labeled with the same categories that are in our cookbook  – they are Appetizers, Beverages, Breads, Breakfast, Cakes, Candy, Cookies, Desserts (things other than pies and cakes), Main Dishes, Pie, Salad, Side Dishes (vegetables, rice, potates), and Soup.  I try new recipes frequently – a couple of times a week – and after they receive approval from the family they are added to "the" cookbook.  There are just as many that don't make it as do.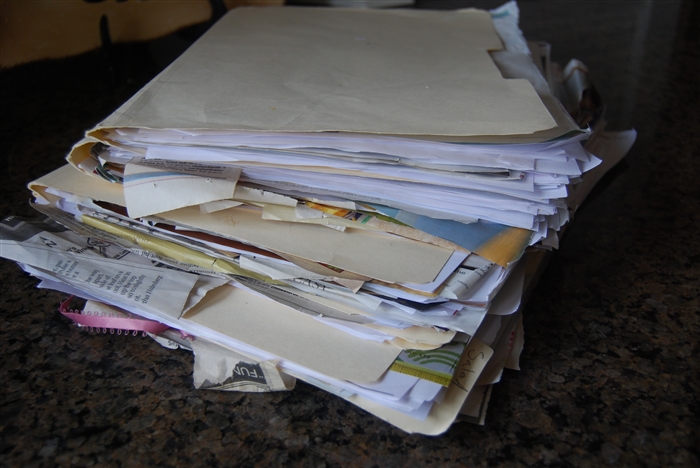 Perioidically I do a clean out of  the manila folders  – throwing out those that have been there for a while, that looked good at the time but no longer do.
You may be wondering about all the recipes in my shelf full of cookbooks.  Well, if one of them becomes a "family favorite", it will be copied onto 8 1/2 x 11 paper and added to the cookbook too.
So happy cooking and recipe organizing!  If there is something else in your life you haven't quite figured out how to organize – let me know and I'll share how I organize it and/or share tips from others!  Just click on comments below and let me know where you need help.
Get my Weekly Menu Plan for FREE!
Receive my FREE "What's for Dinner?" Meal Planning Course, a copy of my FREE ebook that includes my most popular recipes and my FREE weekly Meal Plan.