We're having an unseasonably hot summer here in Portland.  We've had multiple days over 90 degrees – that just doesn't happen that often.  I'm not complaining but as a result I've needed a lot of ice cream and frosty treats to keep cool.
We've even had a few days in triple digits!  We had a couple of those days last week and wouldn't you know it – my air conditioner wouldn't work!  I was glad I had a batch of these orange creamsicles in the freezer to help me keep my cool.
Orange creamsicles are one of my favorite childhood treat memories.  Nothing would beat a creamy orange creamsicle on a hot and humid Wisconsin summer day when I was a kid.  They are so easy to make at home you can always have them on hand!

They are a combination of vanilla ice cream, orange juice, vanilla.
I mixed it all together in my Kitchen Aid and then because I didn't own any Popsicle molds at the time I used little paper cups and some popsicle sticks I had on hand.  It worked great.  I have since ordered some popsicle molds for myself!
Just tear off the paper when you are ready to cool off!
 I love the combo of vanilla and orange and it is the perfect summer flavor combo.

And what kid, big or little, doesn't love an orange creamsicle on a hot summer day!


For other summer treats try these:
Orange Freeze – Root Beer Whirl – Lime Freeze

Orange Creamsicles
Ingredients
1 C milk
2 C vanilla ice cream
1 can 6 oz. frozen orange juice concentrate
1/2 tsp vanilla
popsicle molds or paper cups
popsicle sticks
Instructions
In a mixer combine all ingredients.

Mix until smooth

Pour into molds or paper cups

Insert popsicle stick if using paper cups

Freeze until firm

Remove from mold
Post originally shared at Tidy Mom.
Enjoy!
Leigh Anne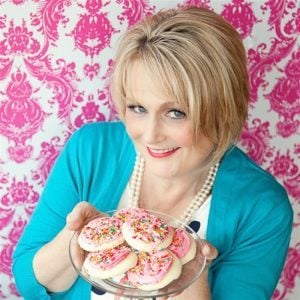 You can also visit me on Facebook, Pinterest, Twitter or Instagram.