The 4 T Trail is the perfect way to spend a day in Portland, Oregon.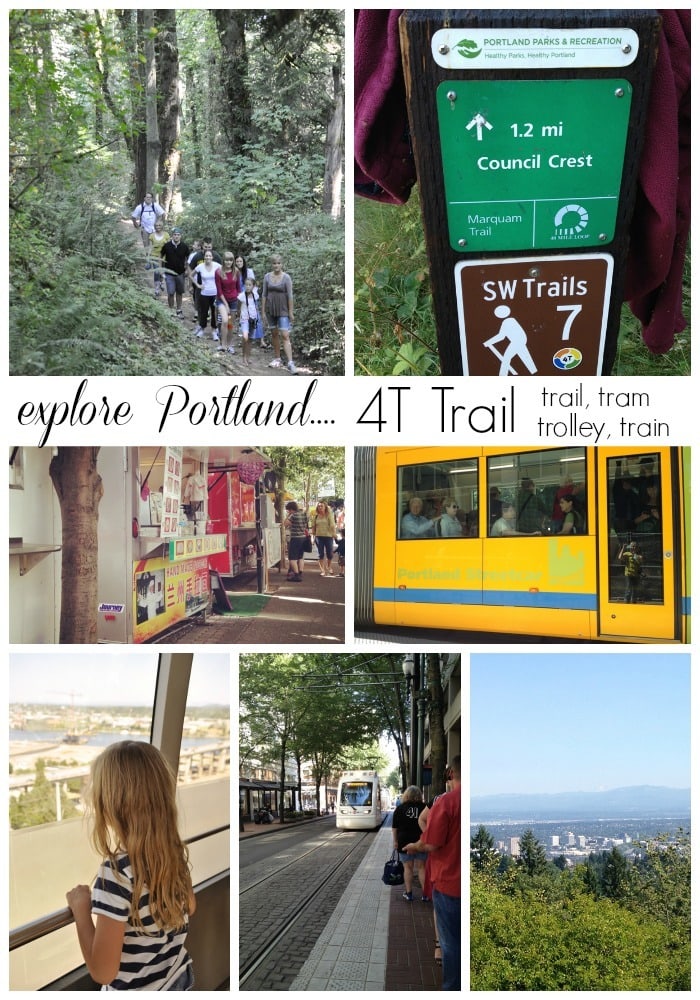 This post is sponsored by goodnessknows but all opinions are my own.
I receive a lot of emails from blog readers who are traveling to Portland asking me what they should do.  I actually even started another blog to help answer that question.  You can check out Homebased Portland for lots of ideas of things to do and places to eat in Portland.  I also have a Homebased Portland Instagram account where I post photos from places we eat around Portland.
But the question I am probably asked the most is "If I only have one day in Portland, what should I do?"  Today I am going to answer that question for you with my Portland Goodness Guide.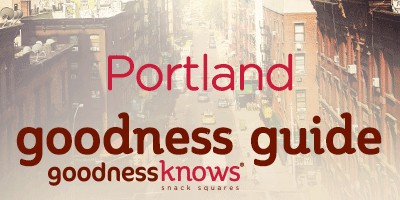 I love where I live and I love telling people about all the fun things to do and amazing places to eat here in Portland, Oregon.  But if you only have one day to spend in Portland here is what I recommend you do:  check out the 4T Trail.  Portland has a lot of amazing hiking right within the middle of the city.   It is the perfect way to spend  a day in Portland.  You get some exercise, you get to see our beautiful trees and city views and you get to check out downtown and eat some good food.  Sounds like a good day to me!
It is called the 4T Trail because you get to walk on a trail, ride a tram, trolley and train!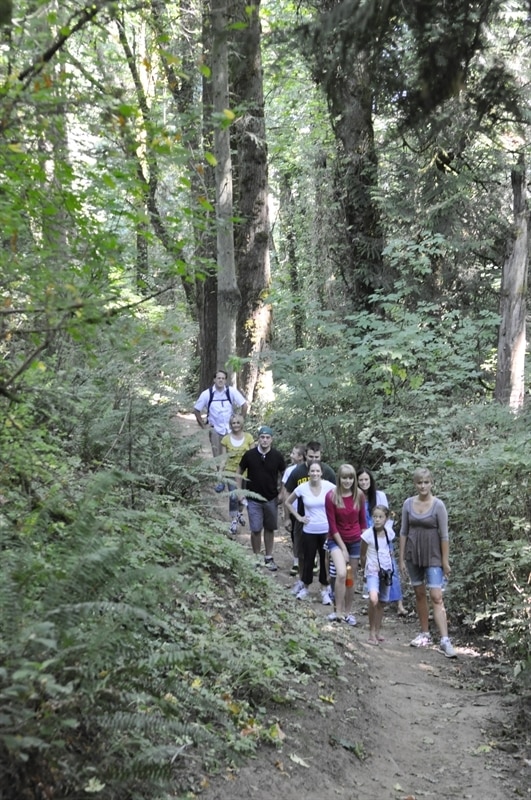 We started our 4 T Trail adventure at the Washington Park Zoo parking lot but you can start anywhere along the trail.  The trail is well marked and begins with a nice uphill walk  through the trees from the Oregon Zoo to Council Crest Park—at 1,073  feet, the highest point in the city.
When you get up to Council Crest Park you have a beautiful view of the city.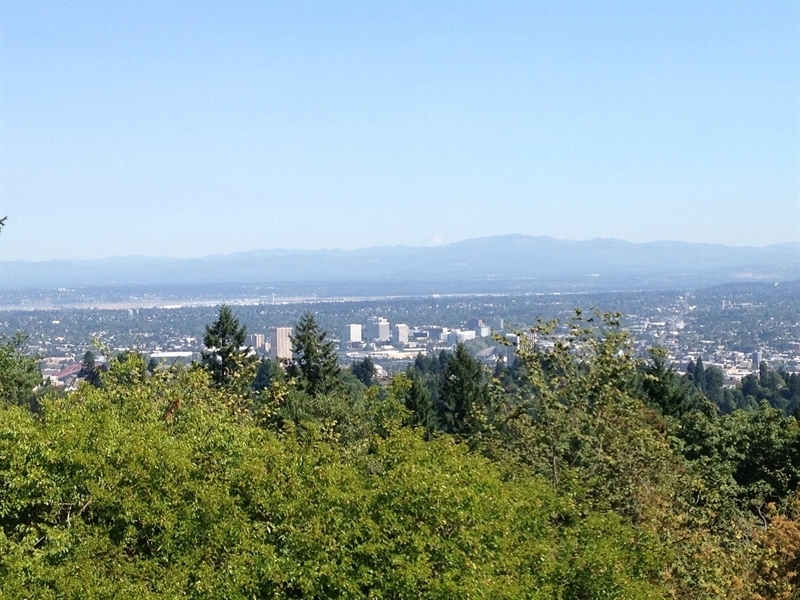 Don't forget to take a group photo!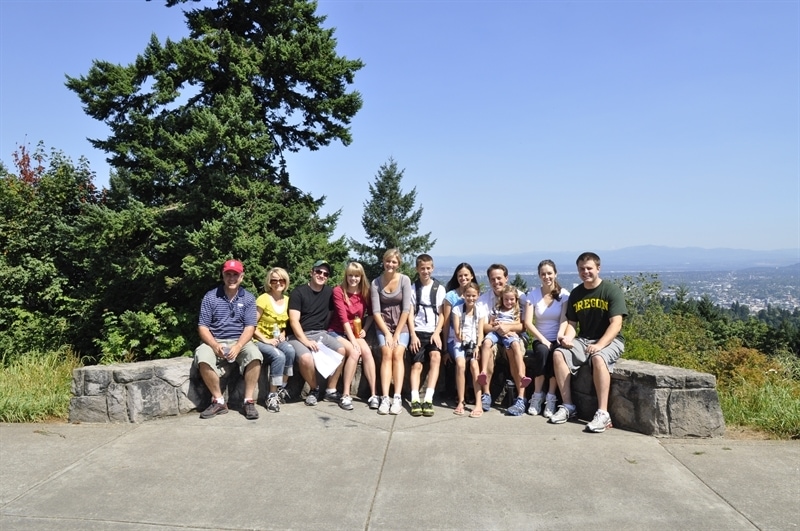 The walk is pretty much uphill so don't forget to take some water along and some goodnessknows snack bars to keep your energy level up!  The hiking portion of the 4 T Trail is about four miles long.  From Council Crest Park at the top, there it is a nice stroll downhill through some of the pretty neighborhoods down to Oregon Health Science University (OHSU) where you will catch the Portland Aerial Tram.  You will then ride 3,300 linear feet downhill—in 3 minutes!—to the riverfront.  There is no charge for riding the tram downhill, only uphill! (Please note the tram does not run on Sundays during parts of the year)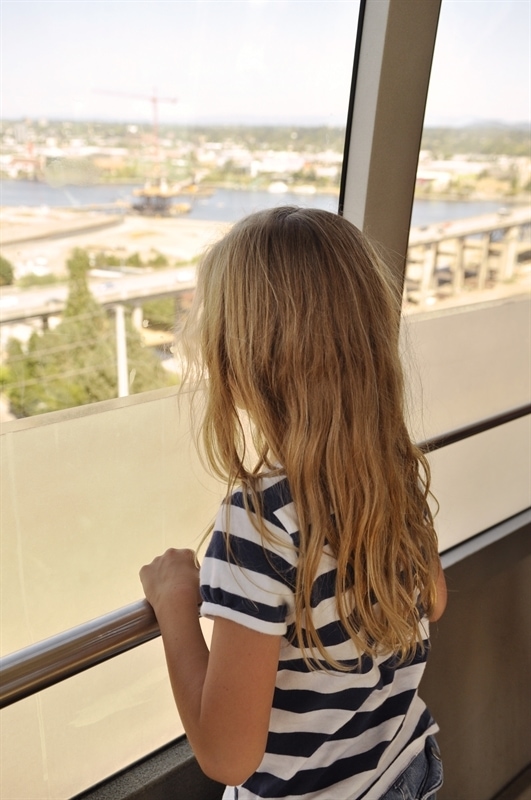 Once you get off the tram you will catch the trolley ($2.00)  and is also known as the Portland Streetcar that will take you downtown.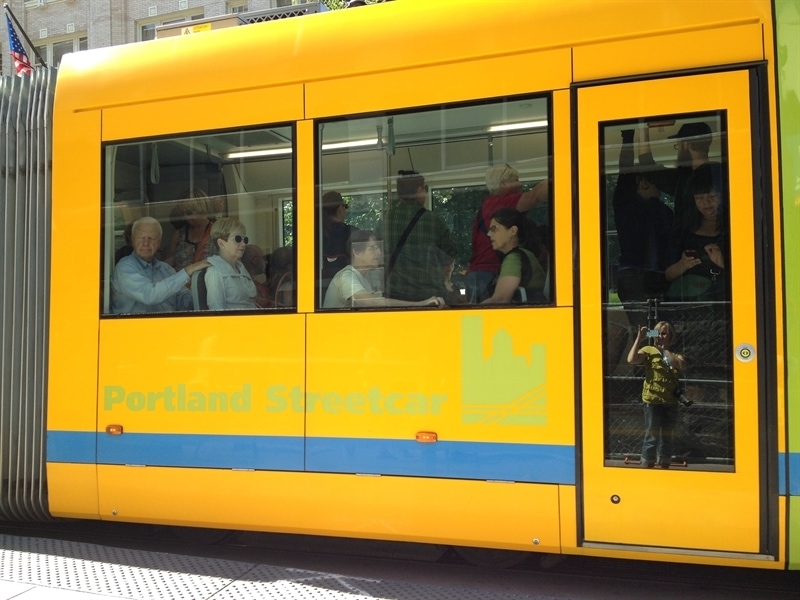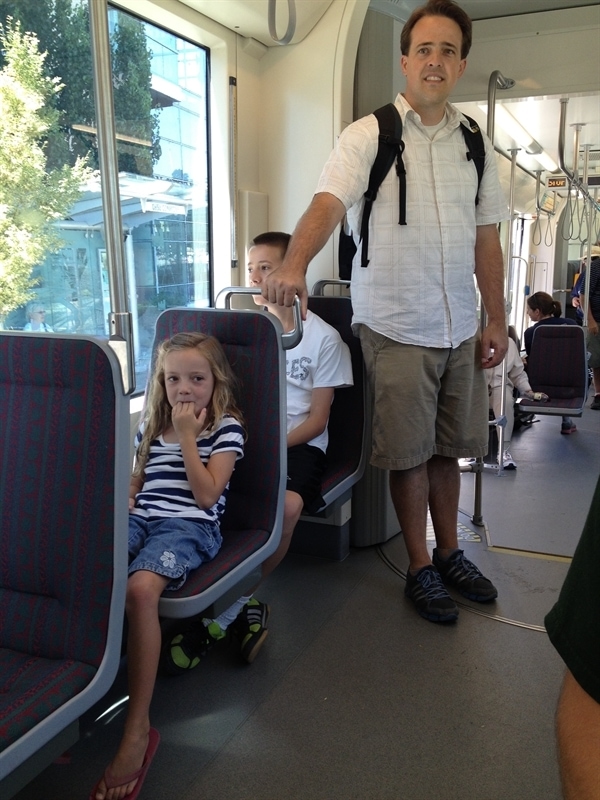 We got off the trolley right near the 10th & Alder food cart pod.  You'll be hungry by now so check out all the amazing food carts for lunch! Portland has hundreds and hundreds of food carts and no trip to Portland is complete without a visit to at least one food cart.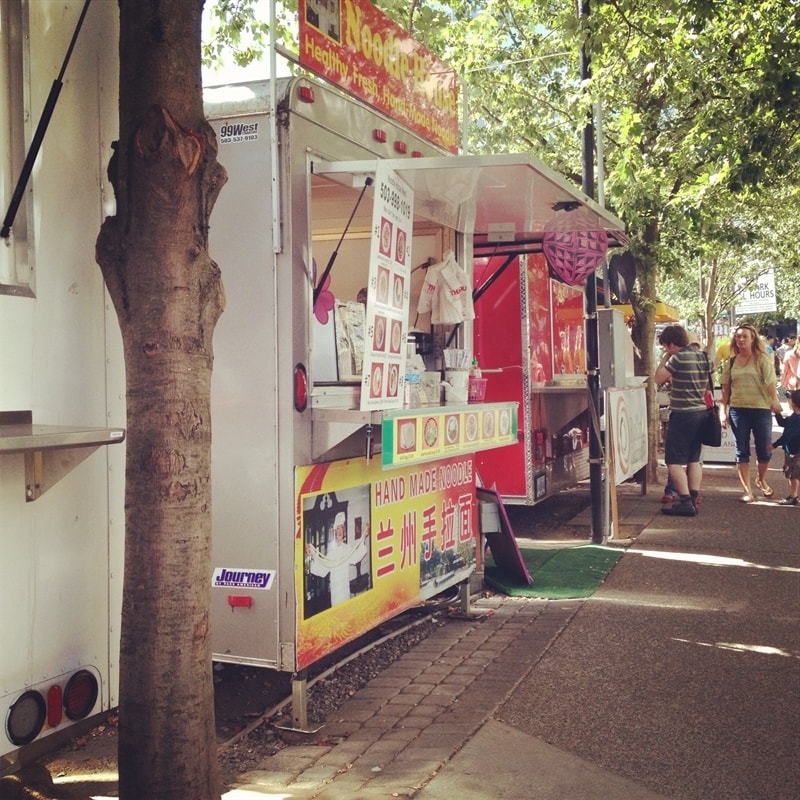 Just across the street from all the food carts is a park area where you can sit down and enjoy your lunch.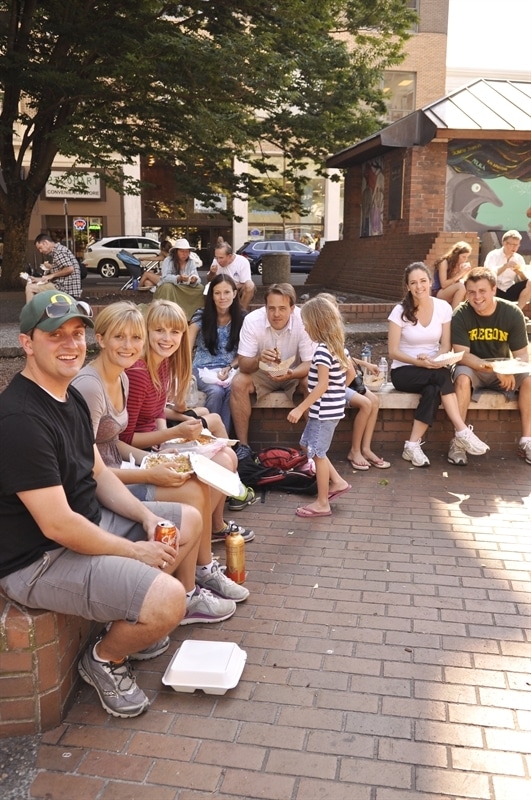 You can spend as much time as you'd like exploring downtown Portland.  Just a few blocks from the food carts is Powell's Bookstore which is a Portland icon and definitely worth a visit although you could get lost inside and not surface for days!  The bookstore is the largest independent new and used bookstore in the world.
When you are ready to head back to your car, you can catch the MAX light rail and it will take you right back to the zoo.  There is a cost to ride the MAX.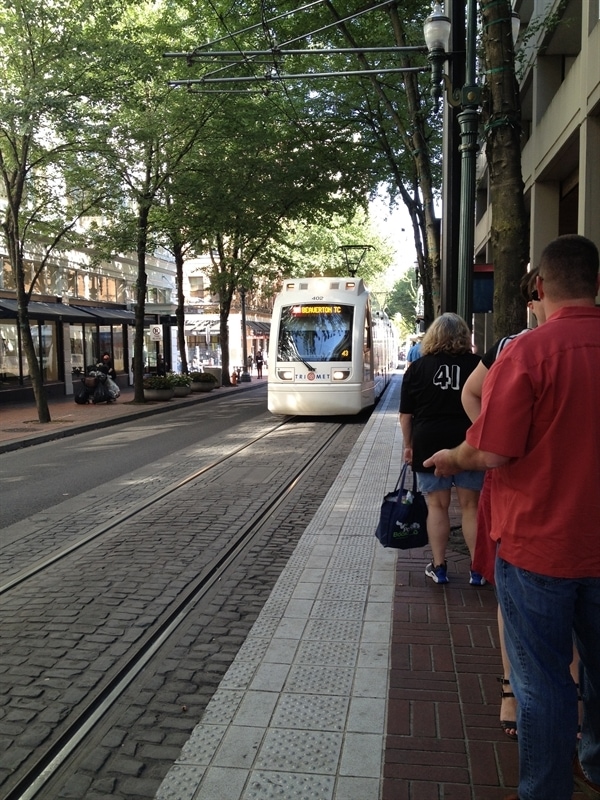 The trail is well marked, even in the downtown area.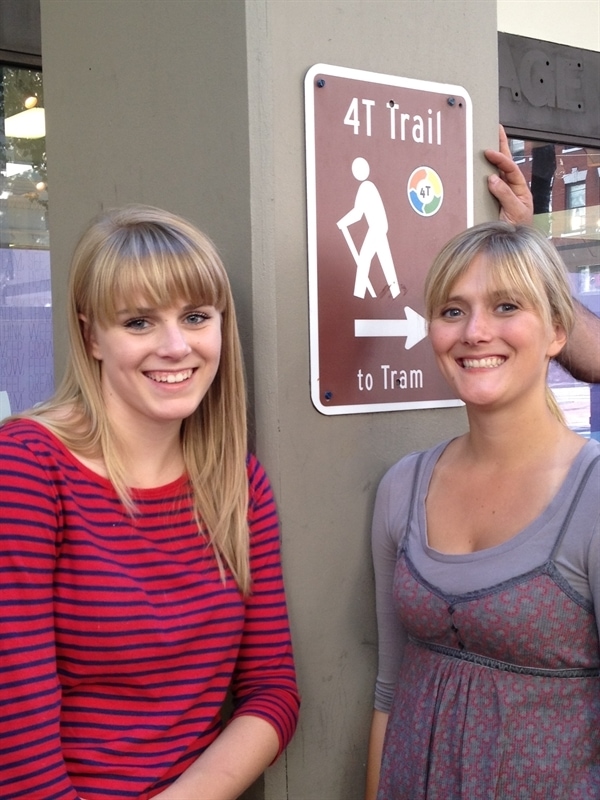 The 4 T Trail is such a fun way to see Portland – a little hiking, some great views, some delicious food and then there is the people watching.  People watching in Portland is always an adventure.
Again, don't forget to keep yourself hydrated and take along your goodnessknows snack bars.  My personal favorite is the  cranberry, almond, dark chocolate flavor combo.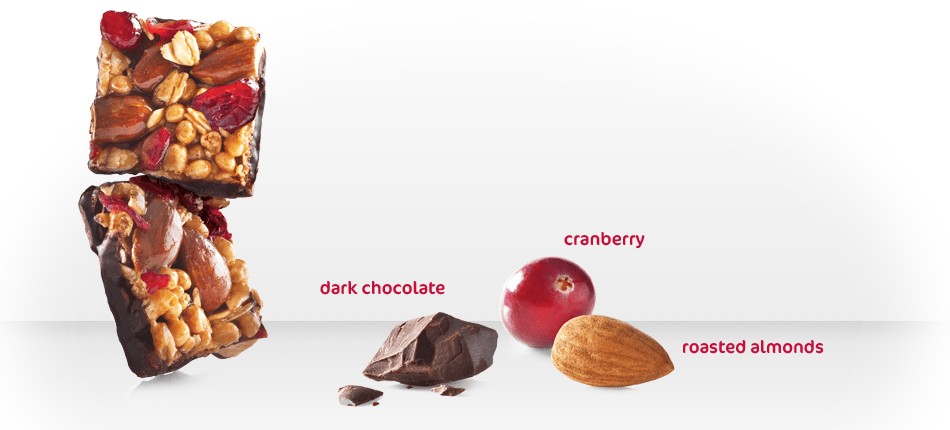 For more information and detailed maps head over to the 4 T Trail website.