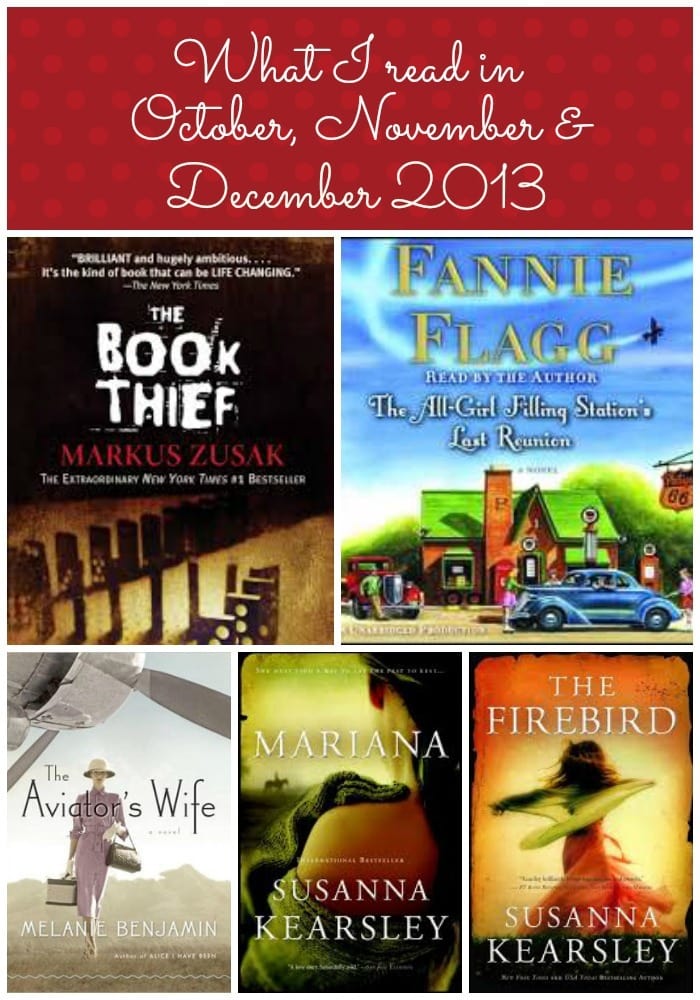 Several of you mentioned that you enjoy seeing my Recommended Read posts when I asked you what you wanted to see more of in 2014.  I promise to keep posting my monthly reading lists!
As you can see the last quarter of the year was a busy one, and not with reading.  I only managed to read 5 books in those three months.  Pretty low for me.  Not sure what happened, other than life and the holidays.
I will also be putting together a recap of 2013 and everything I read in 2013 so stay tuned for that.
As always I would love to hear what you are reading.  I always get so many great suggestions from you!!  I am excited to get reading in 2014
October Recommended Reads
Mariana by Susanna Kearsley – I continued on my Susanna Kearsley phase in October.  I have enjoyed everyone of her books so much.  She writes in my favorite genre, historical fiction with a bit of romance and mysticism thrown in.  So fun!  I pretty much loved everything about this book.  I think I have just about read all of her books and I wish there were more!  I love it when I find an author I adore and then read everything they wrote.
Julia Beckett has felt that Greywtehers, a sixteenth century farmhouse, has belonged to her since she was five years old so when she finds the house for sale when she is thirty she impulsively decides to buy it. She falls in love with it immediately but she begins to have strange flashbacks in the home that seem to take her back in time when she was someone named Mariana who lived in the house 300 years ago. Julia finds herself caught up in a mystery of what happened to Mariana and how it connects to her life today.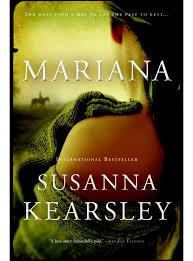 4.5 stars
Firebird by Susanna Kearsley.  My second book this month was also by Kearsley.  Firebird is a followup to Winter Sea that I read earlier this year and loved.  If you want to read Firebird be sure to read Winter Sea first, following by The Shadowy Horses and then read Firebird.
 Nicola Marter works for a London gallery. She not only holds master's degrees in Russian studies and art history; she also has the secret ability to hold an object and see past events. When a woman comes in with a small carved bird, Nicola has a vision of the Empress Catherine giving it to a young woman named Anna. With no documented provenance, the carving is worthless to collectors, and Nicola feels impelled to authenticate it. Impulsively, she heads to Scotland and enlists the assistance of Rob McMorran, to whom she was attracted when she met him in a psychic study. Even though Nicola can practice psychometry, she knows that Rob's much stronger psychic powers will be invaluable. Together they embark on a journey that takes them to Ypres and Saint Petersburg and opens a window onto the early eighteenth century and the plight of Jacobites as they unravel Anna's story. –Diana Tixier Herald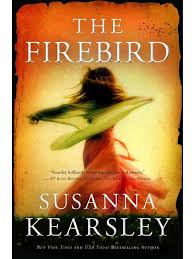 4.5 stars
The Aviator's Wife by Melanie Benjamin is a historical novel based on the life of Anne Morrow Lindbergh.  I have always been a big fan of Anne Morrow Lindbergh.  She is the author of my favorite book, Gifts from the Sea.  She was also married to famous pilot Charles Lindbergh. The author says, " It's time for Anne to step out from behind her husband's shadow once and for all and be the heroine in her own epic story."  I am a big history and biography fan also so I really enjoyed this book.  Some interesting insights into the life of both Anne and Charles Lindbergh and what it was like to be married to one of the greatest heroes of all time.  Not an easy job!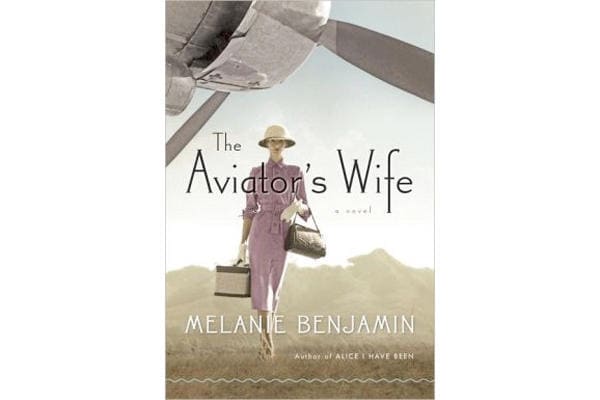 4 stars
November Recommended Reads
The Book Thief by  Markus Zukas.  I LOVE this book.  This is actually the second time I have read it.  I reread it in anticipation of going to see the movie.  I enjoyed the movie but I loved the book.It is beautifully written and  I love the character of death and the beautiful pictures he paints with his words.  I am a big WWII era fan which is when this book takes place. If you have not read this book, please do! The book is listed as a young adult book but every adult should read it too.  I will probably read this book a third time.
Death himself narrates the World War II-era story of Liesel Meminger from the time she is taken, at age nine, to live in Molching, Germany, with a foster family in a working-class neighborhood of tough kids, acid-tongued mothers, and loving fathers who earn their living by the work of their hands. The child arrives having just stolen her first book–although she has not yet learned how to read–and her foster father uses it, The Gravediggers Handbook, to lull her to sleep when shes roused by regular nightmares about her younger brothers death. Across the ensuing years of the late 1930s and into the 1940s, Liesel collects more stolen books as well as a peculiar set of friends: the boy Rudy, the Jewish refugee Max, the mayors reclusive wife (who has a whole library from which she allows Liesel to steal), and especially her foster parents. Zusak not only creates a mesmerizing and original story but also writes with poetic syntax, causing readers to deliberate over phrases and lines, even as the action impels them forward. Death is not a sentimental storyteller, but he does attend to an array of satisfying details, giving Liesels story all the nuances of chance, folly, and fulfilled expectation that it deserves. An extraordinary narrative.–Francisca Goldsmith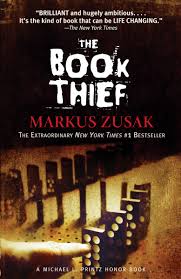 5 stars
December Recommended Reads
The All Girls Filling Station Reunion by Fannie Flagg.  I am a fan of Fannie Flagg and have read most of her other books.  They are nice light, entertaining reads that will make you smile and laugh!  I also enjoyed the historical aspect that is part of the storyline too.
"Aging daughter of the South Sookie Simmons Poole has trudged along cheerfully through life under the shadow of her overbearing mother, Lenore. Faced with empty-nest syndrome, Sookie knows she won't be too bored, since Lenore lives right next door and still has her mail delivered to Sookie's house. When a mysterious letter arrives, Sookie questions everything she ever knew about her family, and her story soon dovetails with that of a proud Polish family from Wisconsin. The Jurdabralinskis' gas station was nearly shuttered when all the area men joined up during WWII, but the family's four girls bravely stepped up. Eldest daughter Fritzi was already a great mechanic, having been a professional stunt plane pilot in the 1930s. When Fritzi joins the WASPS, an elite but downplayed female branch of the U.S. Air Force, the story really comes to life. Flagg's storytelling talent is on full display. Her trademark quirky characters are warm and realistic, and the narrative switches easily between the present and the past. HIGH DEMAND BACKSTORY: Flagg's fans won't be disappointed in this one, and there's a lot to be said for giving tribute to the real-life WASPs (the official records of the force were classified and sealed for nearly 35 years). Great possibilities for nonfiction pairings abound for book clubs. –Rebecca Vnuk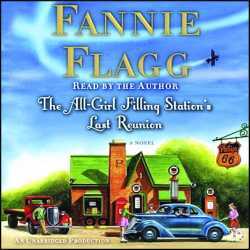 3.5 stars
Not a big list but there are some good ones on it.  Hope you'll read some of them and let me know what you think.
As always – please let me know what you've been reading lately. I need some new suggestions for 2014!!
For some other Recommended Reads check out what else I have read this year.
January 2013 Recommended Reads
February 2013 Recommended Reads
April & May 2013 Recommended Reads
June & July 2013 Recommended Reads
August & September 2013 Recommended Reads
Enjoy!
Leigh Anne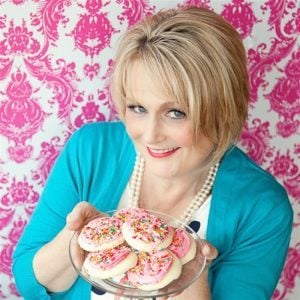 Pin It
You can also visit me on Facebook, Pinterest, Twitter,  Instagram
and Google+
For a list of where I Link Up each week go here.