Send your friends off in style with a fun going away party. We've got all the ideas, food, decor and fun!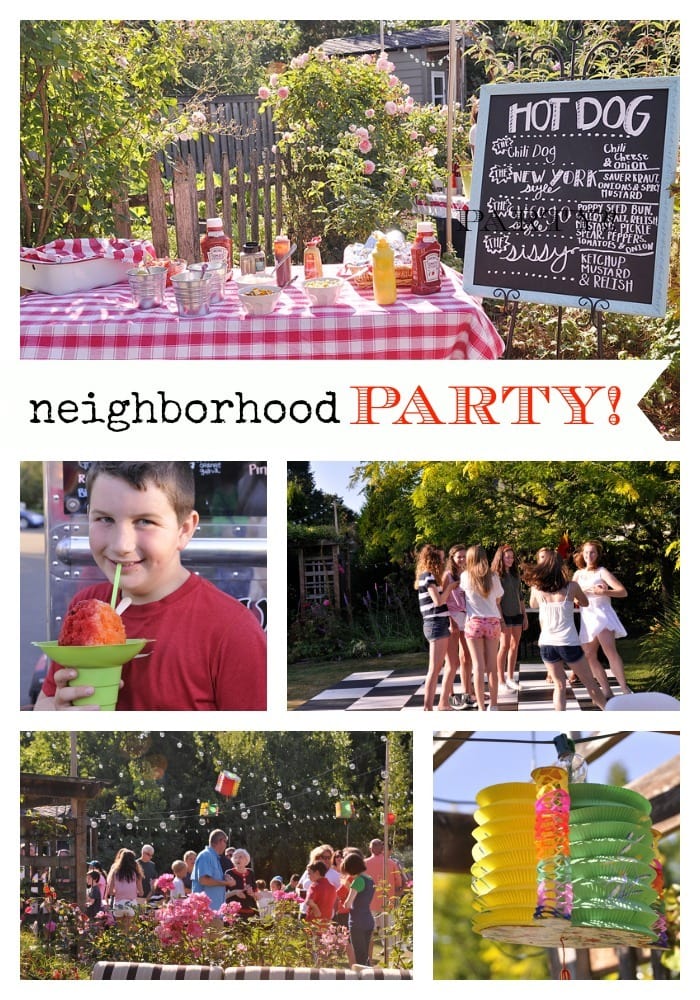 One of our next door neighbors is moving.  Their family is heading off on a very exciting adventure to live in China for two years – the bad part is they are leaving us all behind!  We are going to miss them terribly and my husband Jim is really going to miss his buddy Declan!  We are so excited for their family though.  
Of course, we couldn't send them off without a party.  
Going Away Party Decor
Since the Wedding Carnival lights are STILL up in our backyard, a year later it makes for a great party place.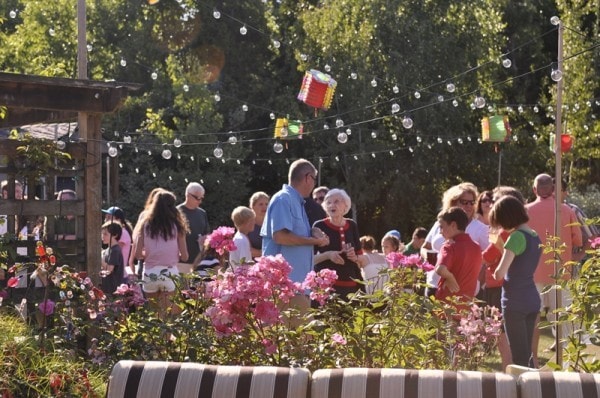 We just added a few Chinese lanterns to the lights.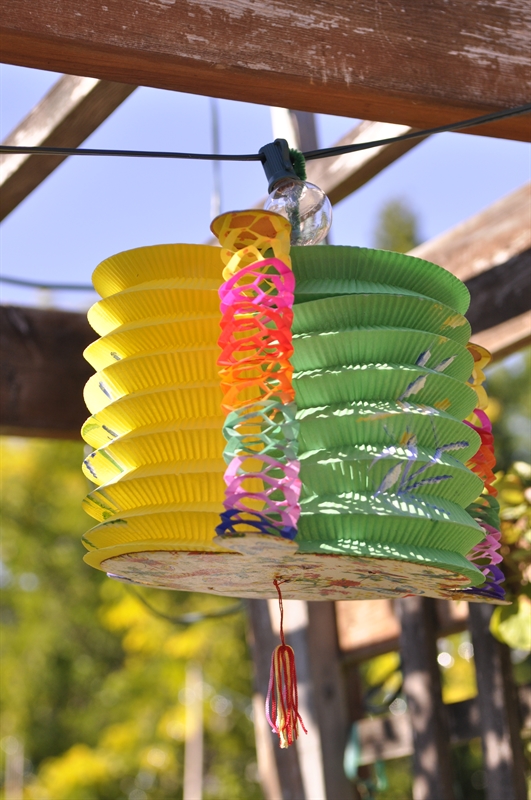 Moving Away Party Food
We decided to keep the food simple and had a gourmet hot dog bar like we did at The Wedding Carnival.  Thanks to my friend Hannah who made the Hot Dog Menu chalkboard.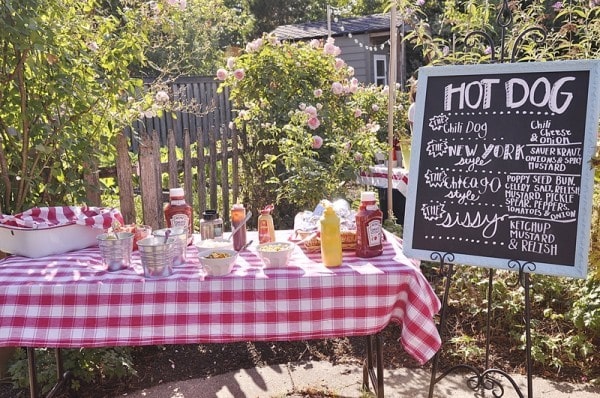 Everyone loved the hot dogs and creating their own fun combination or using the suggested ones on the board.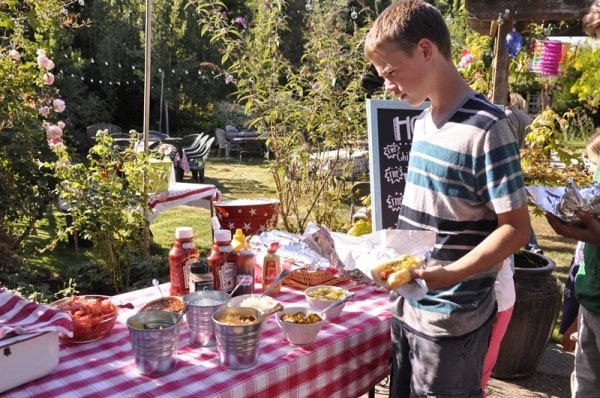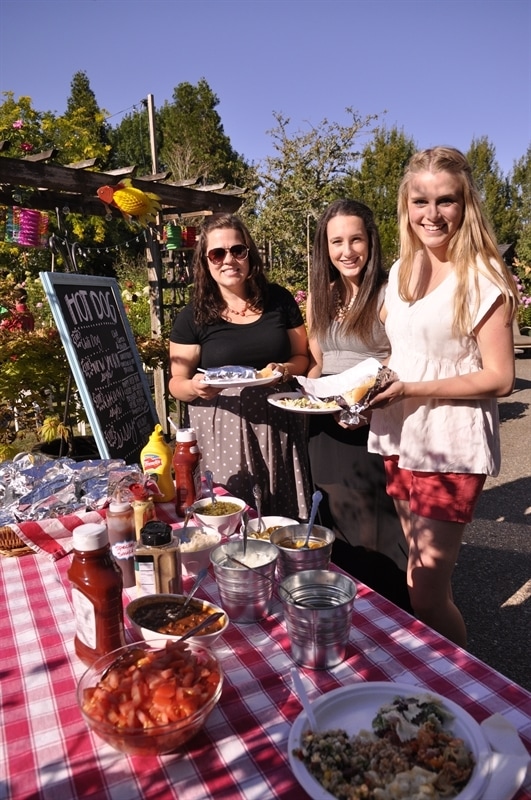 We asked everyone to bring a side dish to share so we had lots and lots of amazing salads.
We pulled out the Lemonade Stand from The Carnival Wedding.  It's amazing how often a lemonade stand comes in handy!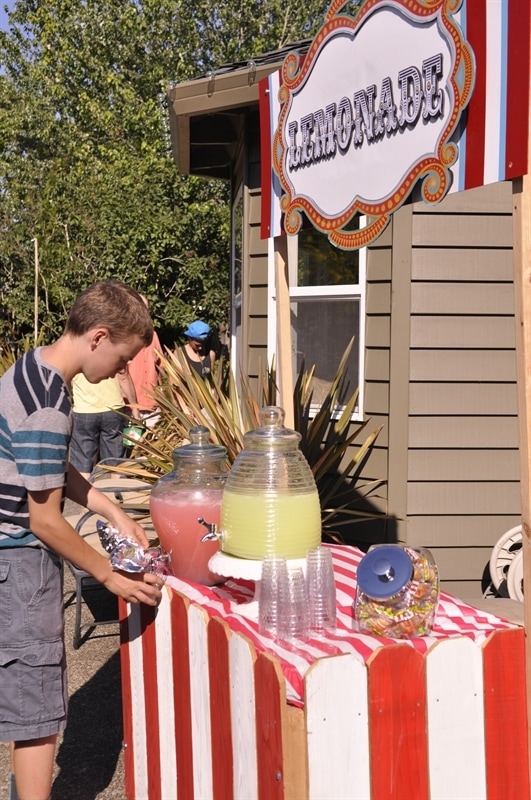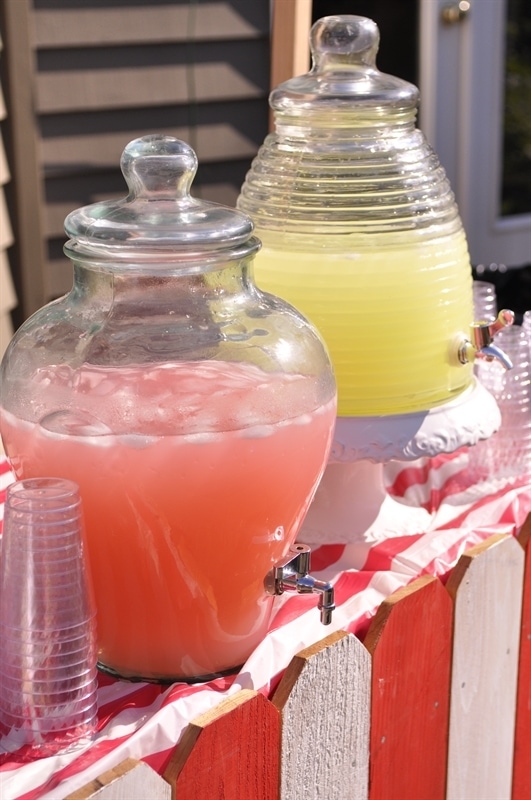 And the hit of the night was dessert.  We had a shaved ice truck come to the house.  The kids were in heaven and many visited more than once.  The adults even lined up too!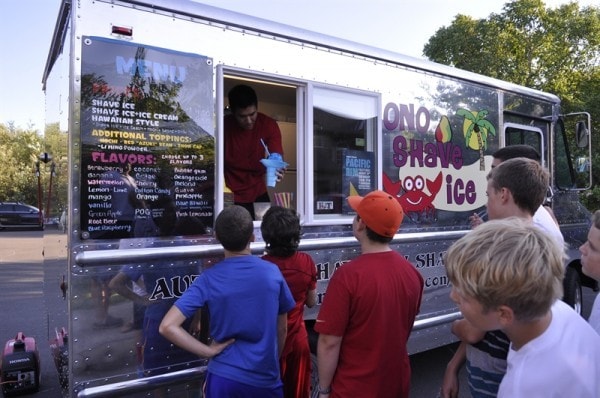 I think this may have been this guy's third!!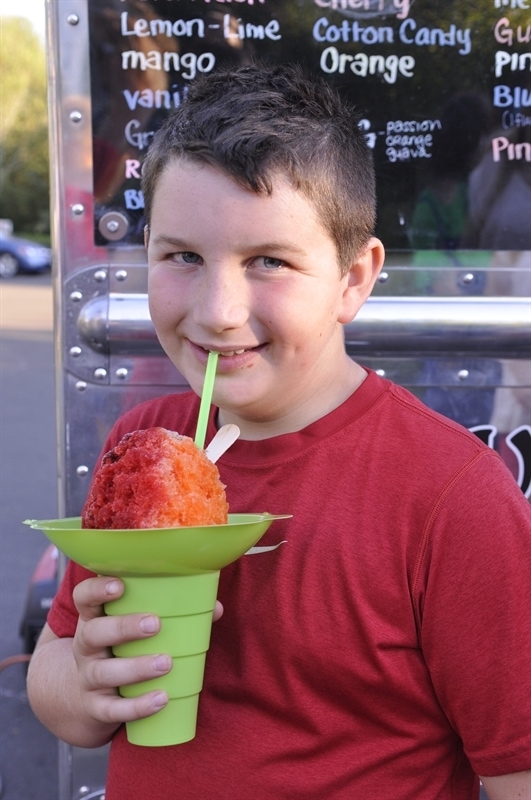 We couldn't talk Declan's family into leaving him behind to live with us while they were in China.  We have known Declan since the day he was born and he is my husband's buddy but I am totally going to miss this guy even though he once called me Jim's mom!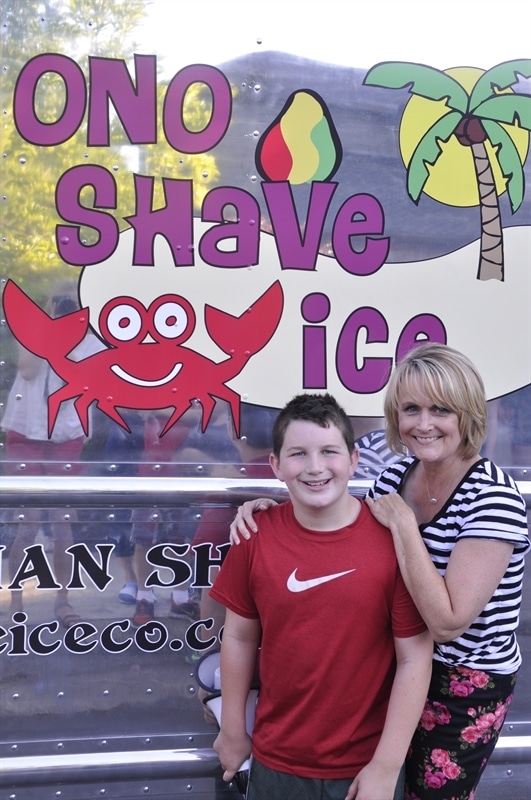 Going Away Party Entertainment
There was music and dancing too and we pulled out the dance floor we built for the Wedding Carnival.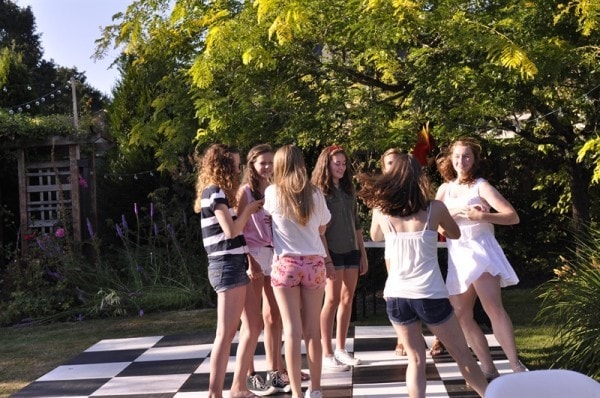 Music and dancing just makes any party better!
After the sun went down the lights came on and we built a fire for some s'more making.  At the end of the evening we sent our neighbors off with good wishes, lots of love and some floating lanterns.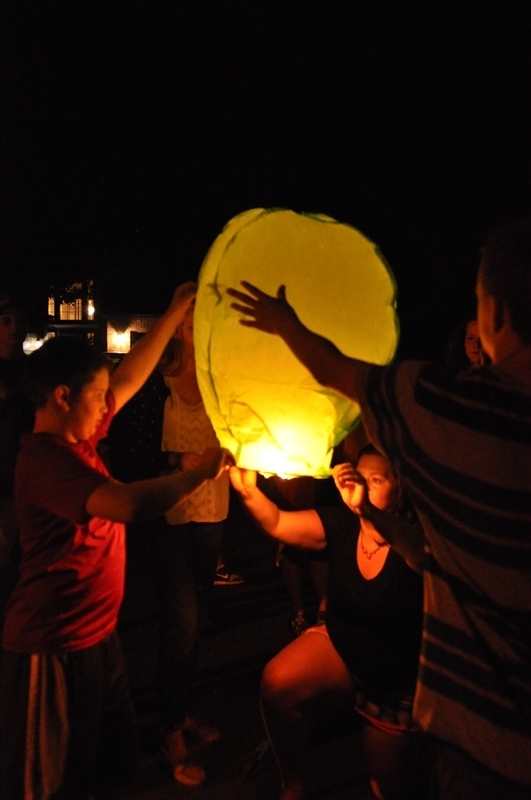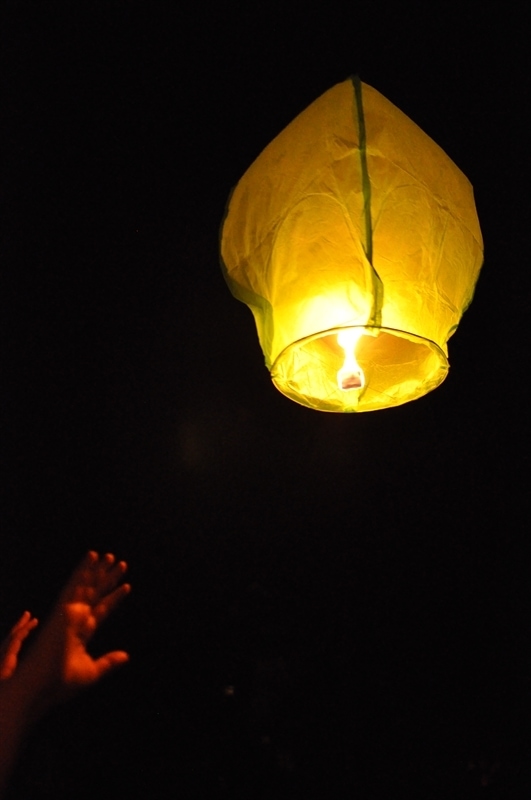 Here's hoping the next two years are an amazing adventure for our sweet neighbors and we'll keep an eye on things at home while they are away!
For all of my other favorite kitchen products and tools visit my Amazon Store. 
Did you know I wrote a cookbook?  Check out the Holiday Slow Cooker Cookbook for 100 delicious recipes.