I have had quite a few requests to bring back #sundaystyle.  I usually share this on Instagram and I am going to start doing that again but to kick things off I'm sharing here on the blog too.  I'm excited to share with you my most recent box from Natalie Attired.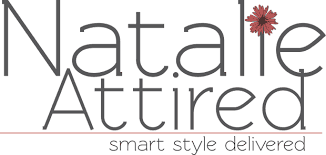 What is Natalie Attired?  It is a personalized, convenient, fun "try before you buy" clothes shopping experience for women. Based on your unique style profile, they'll send you a collection of five coordinates from a wide variety of quality contemporary brands to create the looks you'll love.
The process is easy.  Just complete your personalize style profile, then schedule your shipment and the try before you buy!  You only keep what you love.  Just mail the rest back in the postage paid shipping envelope that is included in your box.
For the best success, be really specific with your stylist on what you are looking for.  If you have a Pinterest board of outfits you like be sure an share that with her.  When I ordered my box I let them know I was going to be traveling and wanted a pair of good black, travel pants.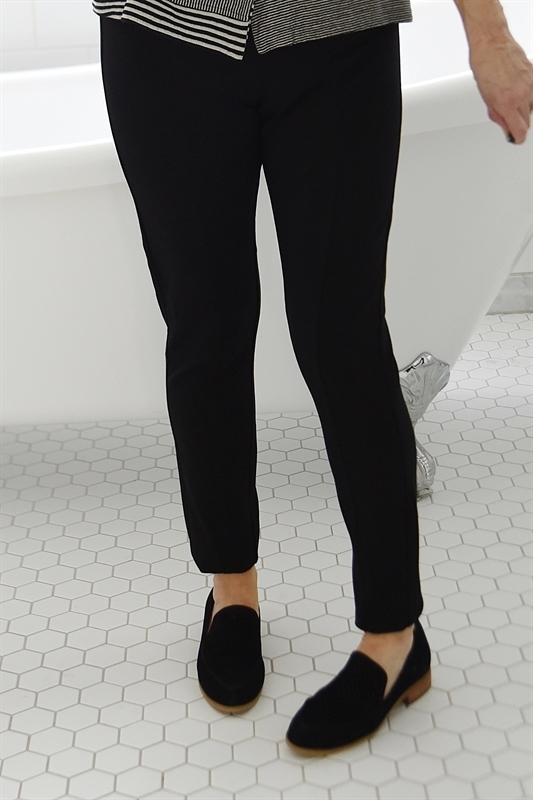 I love the Matty M pants they sent and not only will I be traveling in them, I'll be living in them.   These seamed skinny pants are a great weight that is so comfy and the price point was amazing – only $48.00
Each Natalie Attired box is a collection of five coordinated items unique to you. Using their proprietary system, they send items that fit your style and flatter your body type and coloring.  The fit on these pants was perfect!
I follow NA on Instagram and Facebook and had seen a dress they posted that I loved.  I sent a note to my stylist asking if they had the dress in my size and if they did, could they please include it in my shipment.  Lucky for me they had it in my size and it fit perfectly! The MOCI dress will also be perfect for my upcoming travels as it is knit and will pack great.  Another great price point, only $49.00.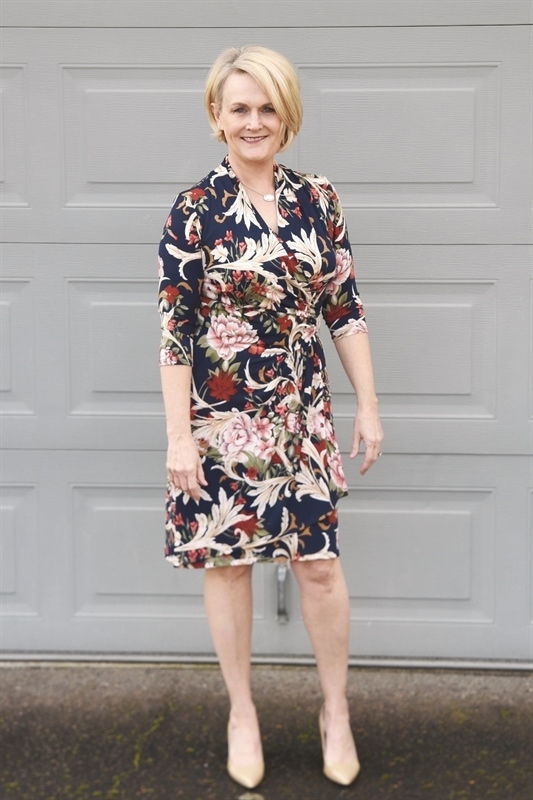 Also inclued in my box was this Tribal blouse which I liked and it fit perfectly but I really didn't need it so after some debate, I sent it back.  The price was $69.00.  The blouse worked great with the black pants too.  Natalie Attired boxes are designed so that all the pieces work together.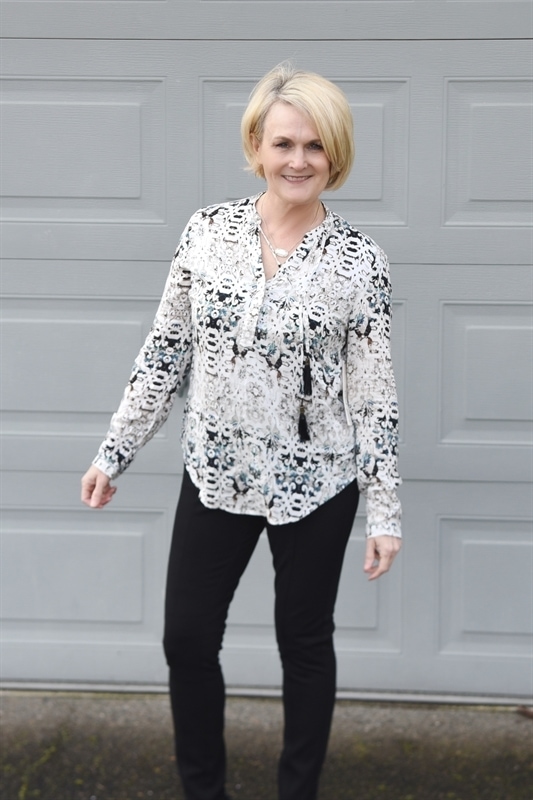 The only item I didn't really think was my style in my box was this tunic.  The pattern was just a little too bold for me.  Price $98.00.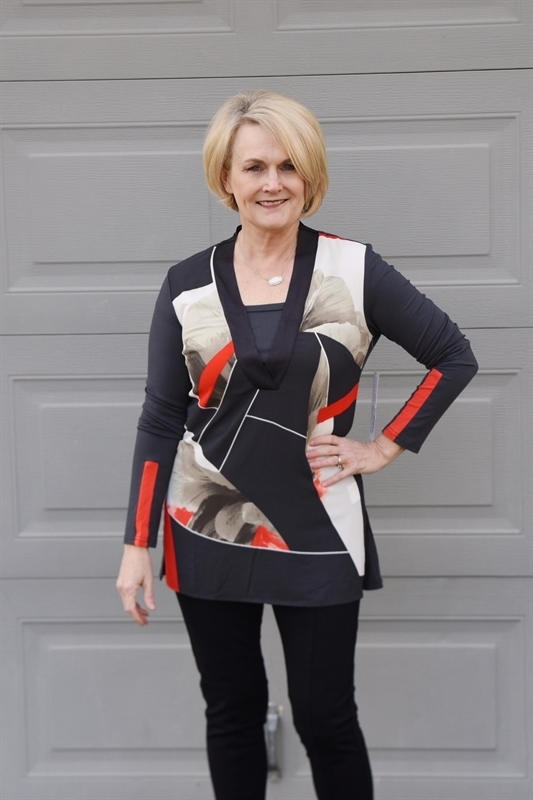 I really like this cute little striped jacket but I recently put a self imposed ban on the purchase of any more striped pieces for my wardrobe due to a major excess of stripes in my closet.  I hadn't let my stylist know this though.  The jacket was super cute, fit just right but I sent it back because I just have way too many stripes in my wardrobe right now. Price $75.00.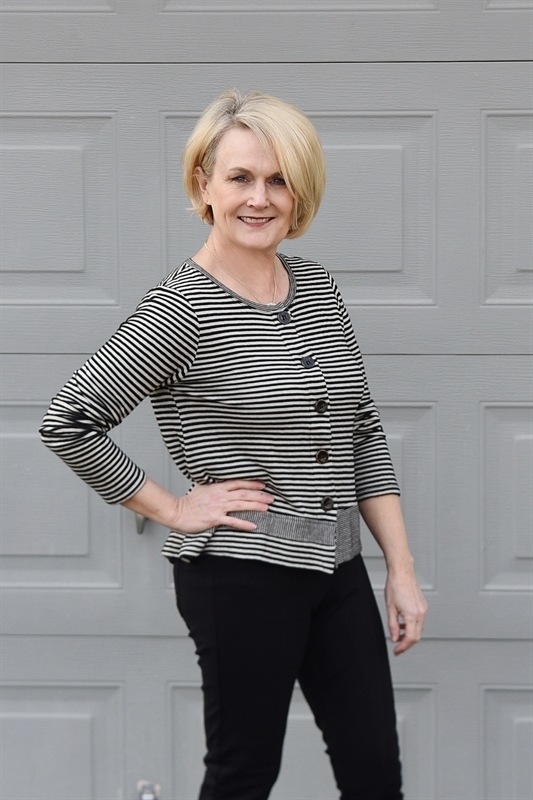 Natalie Attired sources from contemporary brands along with their own exclusive Natalie Attired labels. They select easy care fabrics in styles suited for individual sizes 2 thru 22 that complement your lifestyle!
How much does it cost?  You pay a $20.00 styling fee when you order your box.  This fee goes against anything you purchase.  Natalie Attired understands that everyone's buget is different so when you fill out your style survey you can let them know what your budget is.
Once your box arrives,  you have three days to try everything on in the comfort of your own home and then decide what you want to keep. You can buy all of it, some of it or none of it. Keep what works, check out online, and return what doesn't work in the enclosed postage-paid envelope.  Buy it all, and you will receive an additional 20% off!
Some of you may remember that I am part of the team that helped with the development of the company and helped get Natalie Attired started.  Although I don't have much to do with the day to day running of the company, it's been fun to be a part of it's beginnings and watch the company grow and develop.

Have you always wanted a personal shopper?  With Natalie Attired, you've got one!
If you'd like to give it a try go ahead and click through here to start filling out your style profile.  Get your first box scheduled.