So when I decided it would be fun to share with you my Top Ten Posts from 2011 I didn't realize how hard it would be.
Because this blog is all about sharing with you things I love – just about every blog post I do is about something I love!  Thus, choosing just ten top posts was just too hard.  I decided I would choose one from each month – twelve posts.  That was too hard too.  So you are getting my top TWO posts from each month of 2011.  I decided I would pick one food post and then one other post (craft, entertaining, etc.)  You okay with that?
January
I began the year as I begin each year, celebrating my birthday.  In 2011 I shared with you some of the life lessons I have learned over the last 51 years!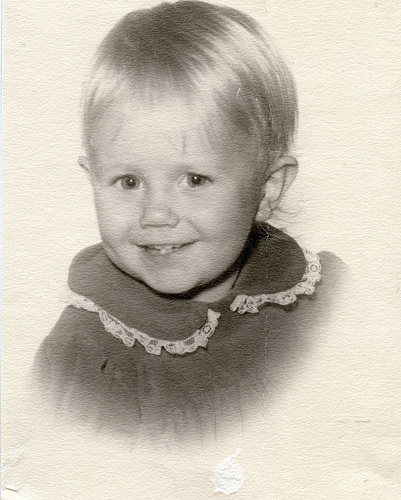 Nothing is better than a warm chocolate chip cookie.  Add in some toffee bits and you have heaven.  A glass of cold milk doesn't hurt either.
February
Two of my favorite flavors are white chocolate and raspberry.  Combine them with cheesecake and you've got a white chocolate raspberry cheesekcake. YUM!
I like to get a little crafty now and then with treasures from Goodwill.  Check out these fun little hearts repurposed from a sweater at my Sweet Sweater Heart Tutorial.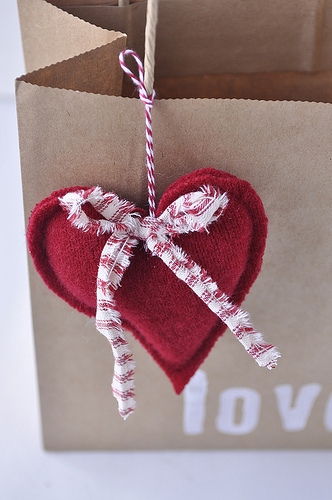 March
To celebrate my daughter's performance as Amber in Hairspray I shared a fun tutorial on how to make your own cookie bouquet.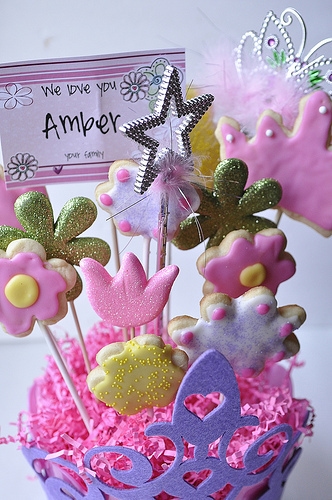 Another cookie – this time a salted white chocolate and oatmeal cookie.
April
This month you get two recipes.  I shared several old time family favorites.  This knock off Magleby's Roll is definitely one of them.  We make them over and over again.  Not only are they delicious but super easy too!
And another family favorite that I have been making for 30 years – Spaghetti and Meat Sauce.
May
So since I gave you two recipes in April I'm going to give you non recipe posts in May.   May was party month at our house.  I hosted a pretty pink bridal shower complete with a crepe bar.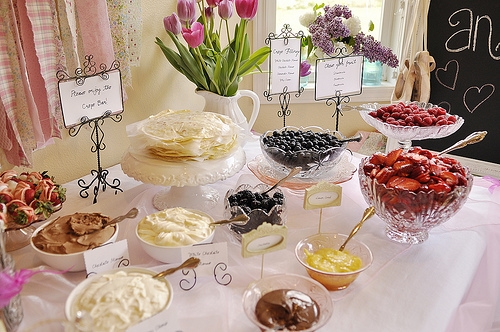 I also spent a lot of time preparing for Tessa's high school graduation and departure to summer term at college.  Preparing for an empty nest is not easy.  I shared some of my thoughts about
becoming an empty nester with you in this Mommy Moment Post
.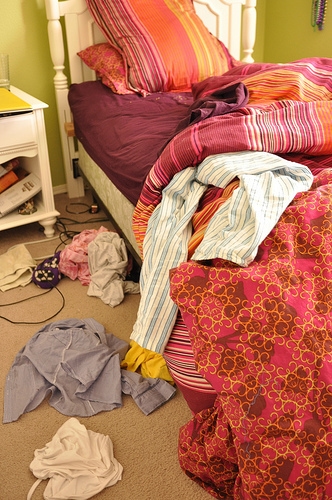 June
June was party month at our house and we hosted TWO graduation parties.  Probably two of my favorite parties I've done.
First was our Smart Cookie Party.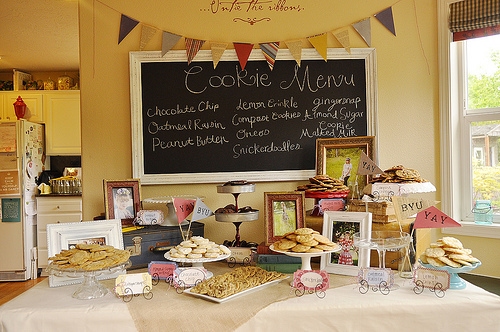 And then our Sail Away Graduation Party.  Both parties were so much fun!!
In July we recovered from all our partying and adjusted to our empty nest.  I shared my thoughts on discovering a new purpose.  Believe it our not this was a post with no photos!
We also ate lots of this yummy Roasted Corn Summer Salad.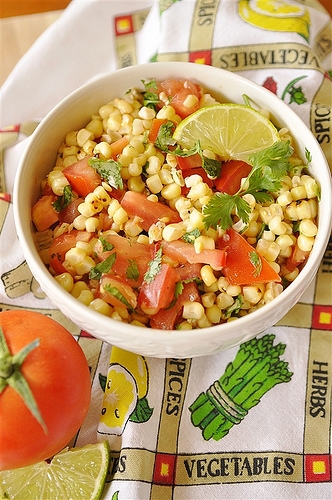 August
One of our favorite quick and easy dinner ideas is a Yummy Bowl.  Mix up this delicious sauce and keep it in your fridge for a last minute dinner. A few of the ingredients are a little obscure but so worth the effort to find them!
In August we also had a fun Neighborhood Movie Night!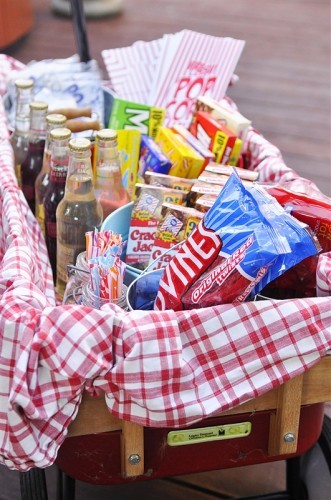 September
Our tomatoes ripen late here in Oregon so we enjoy lots of tomatoes in September.  Here is one of my favorite ways to enjoy t hem –  Tomato Pesto and Mozzarella Tart.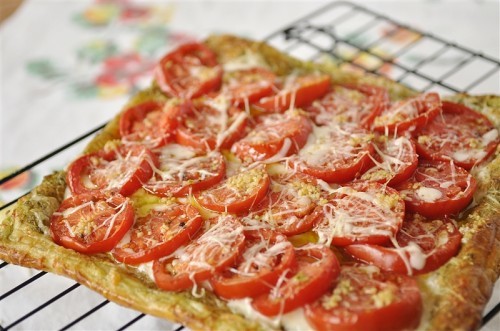 September is also back to school around here but since I didn't have any kids at home I hosted a Back to School Breakfast for my neighbor kids.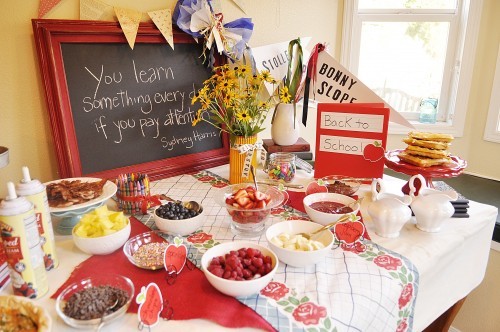 October
This Autumn Apple Salad became a staple around our house this Fall.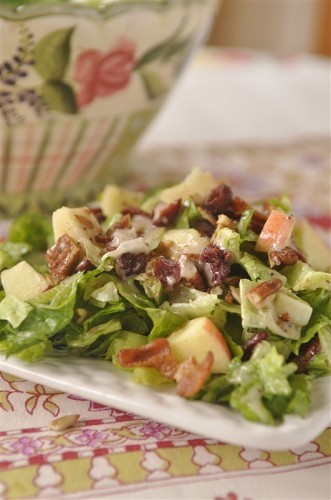 And there was another fun party with my neighbor kids – Our Annual Halloweenie Roast.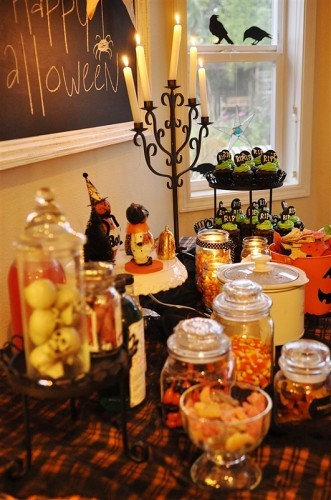 November
I started experimenting with new cookie recipes for the holidays early this year and fell in love with this chocolate sandwich cookie recipe.
And another I shared another recipe I make over and over again:  Crescent Rolls.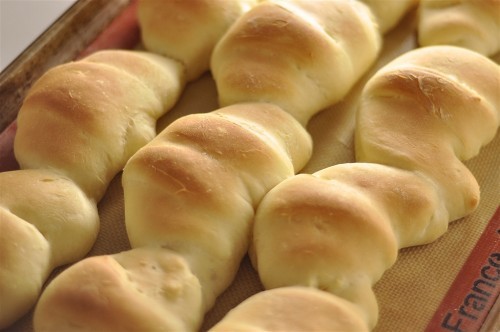 December
I shared so many fun posts in December it was hard to choose but I loved sharing my holiday family photos with you! And those photos even ended up in the Wall Street Journal!  I even shared the process I go through in choosing what we will wear for our family photo in my What to Wear for a Family Photo post.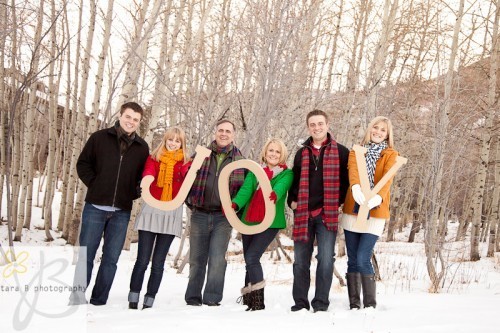 I also shared my feelings about family traditions and the importance they play in a family.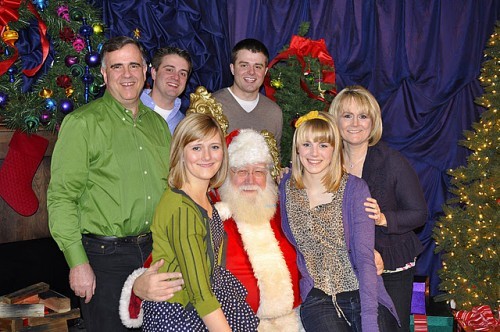 All in all it was a pretty good year of blogging.  Looking forward to 2012 and sharing more pretty and delicious things with you!