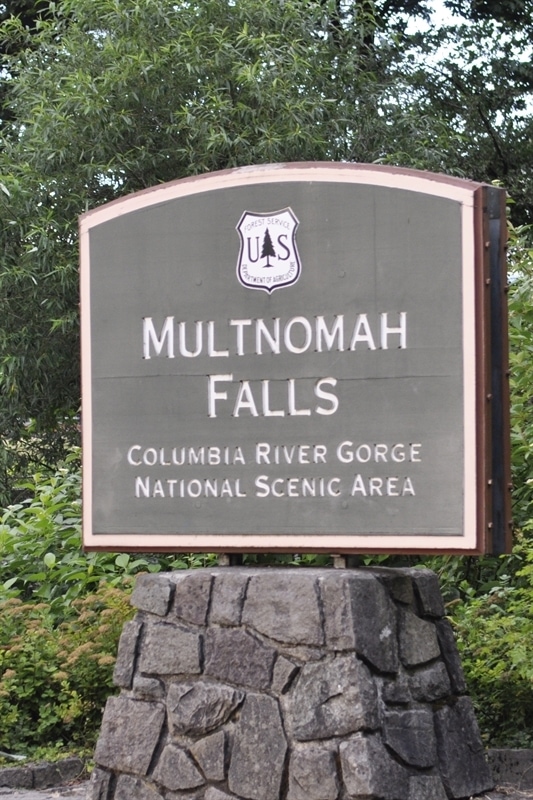 Today I am excited to join together with Smuckers Natural Peanut Butter  and their #NaturalDifference campaign  Working together to help in their efforts, along with the NPCA to spread the word about protecting and enhancing America's national parks!  
Last month Smuckers hosted a giveaway here on the blog and today I get to announce the winner!  Congratulations to comment #16 Christy Spurlock!  Christy, you will receive an email from me with more info.  Thanks to all who entered.
We love spending time in our national parks and we are lucky to live fairly close to several of them.  One of Oregon's most popular and most famous is Multnomah Falls.  It is located in the Columbia Gorge.  It is the number one tourist destination in Oregon!
Most people go to Multnomah Falls for the waterfall.  It's a big one!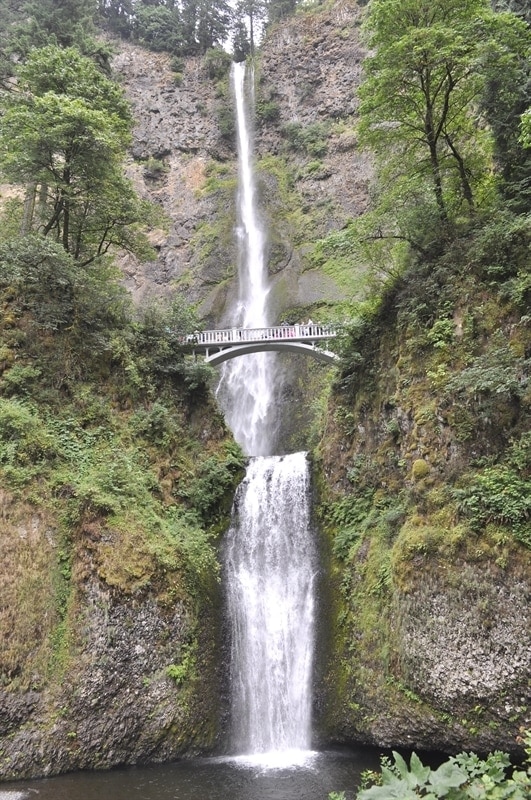 The Benson Bridge which crosses over the falls just recently reopened after it was crushed by falling rocks.  The view from the bridge is probably one of the most photographed spots in Oregon.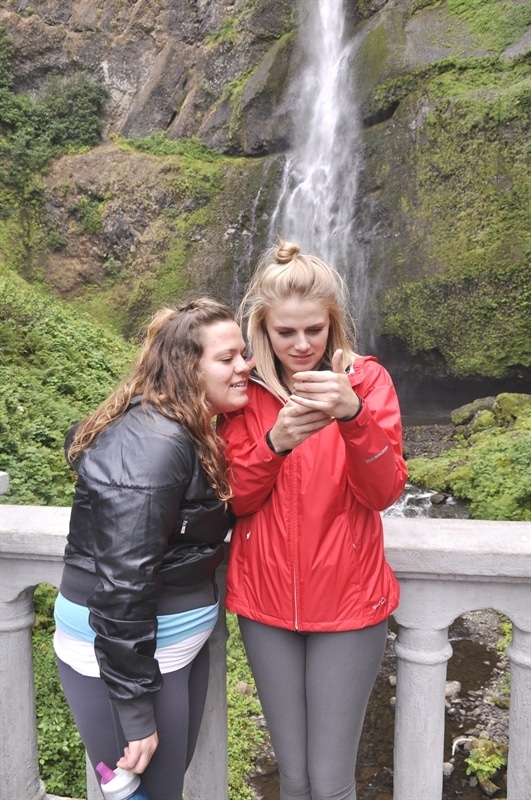 The majority of people who visit Multnomah Falls walk up to the bridge, take a few photos and then turn around and head back to their car.  They are missing out.  There is an awesome, although uphill hike, beyond the falls.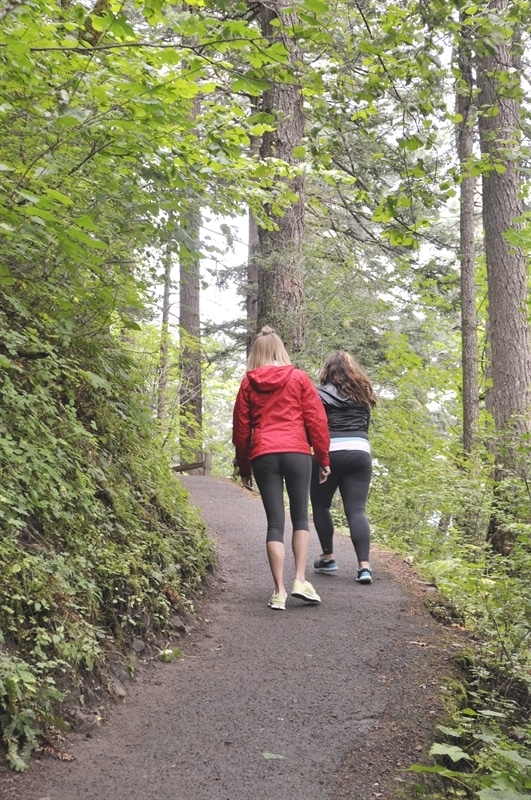 You can actually hike up to the very top of Multnomah Falls.  The view is amazing from up there.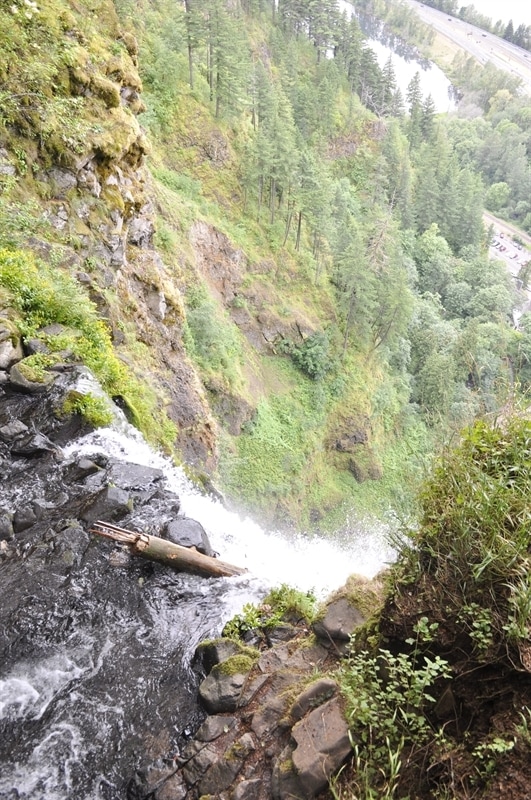 One of the important things to keep in mind when visiting our National Parks is to obey the rules!  Stay on the designated path.  These people did not listen or obey.  Danger!!!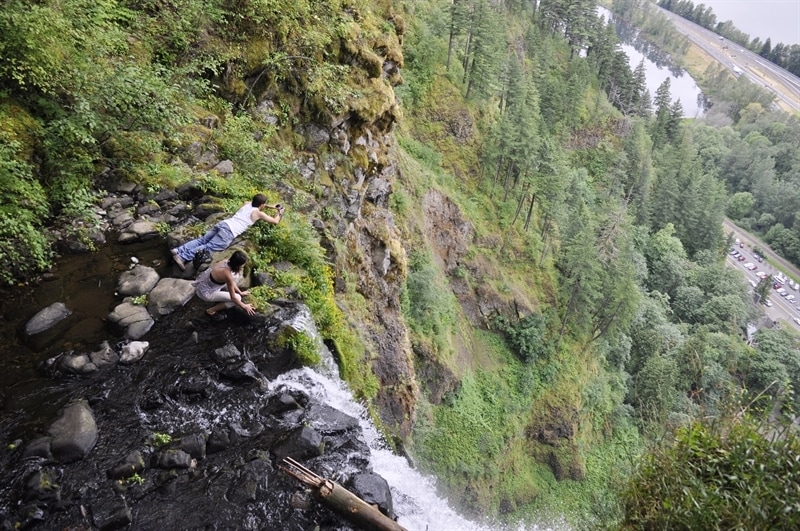 We continued up the path to see even more amazing, beautiful waterfalls.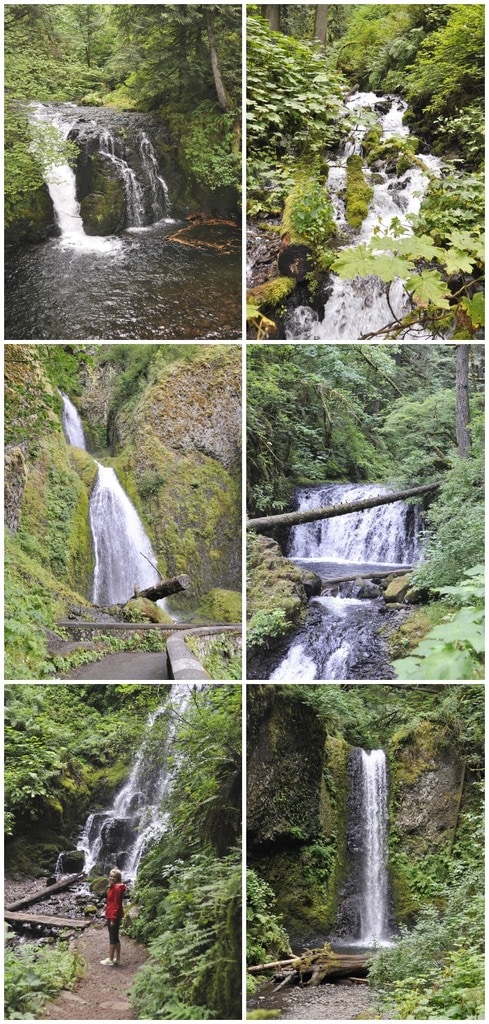 The hike is a bit of a strenuous one so be prepared for lots of uphill hiking and then of course a lot of downhill hiking!  You start at Multnomah Falls and can hike all the way up and around and then down to Wahkeena Falls.  For more info on the Multnomah-Wahkeena Loop hike go here.  Total distance is about 5 miles.  Be sure to take plenty of water and snacks.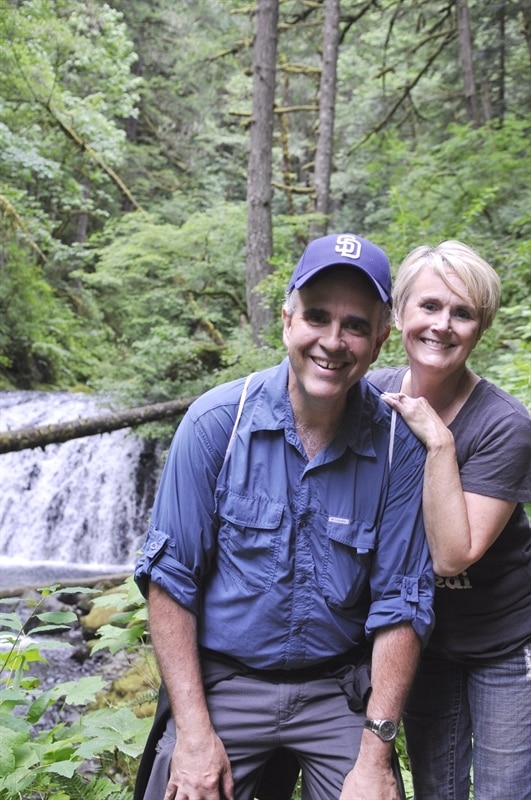 There are trail maps available to help you find your way.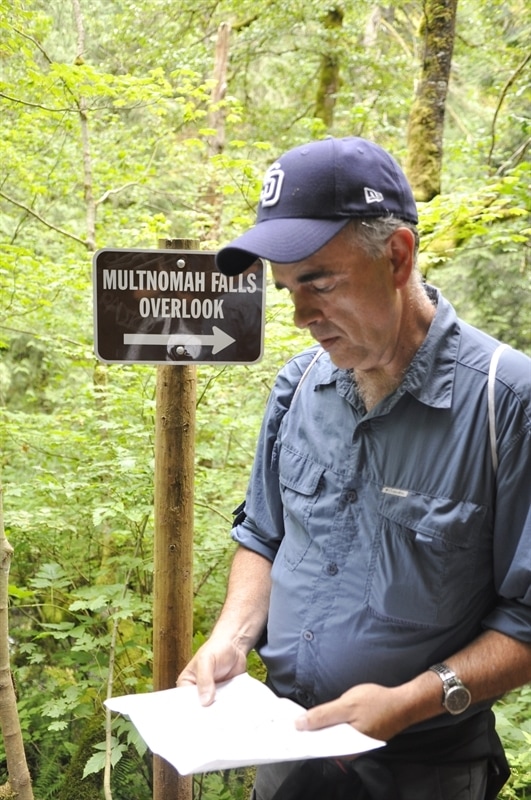 And when you get back be sure and stop for an ice cream cone at the lodge.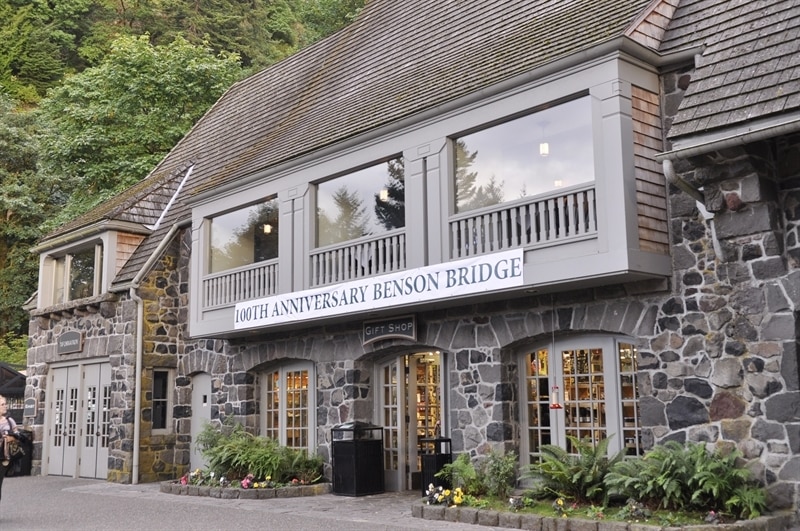 You still have time to enter the "Make a Natural Difference' Photo Promotion!  You can head over to the Make a Natural Difference Photo Promotion website to enter to win a Sony Digital SLR Camera and 18-135mm Lens and carrying case, Shutterfly gift cards, and jars of natural peanut butter!