This Peppermint Hot Chocolate Mix will make a perfect holiday gift!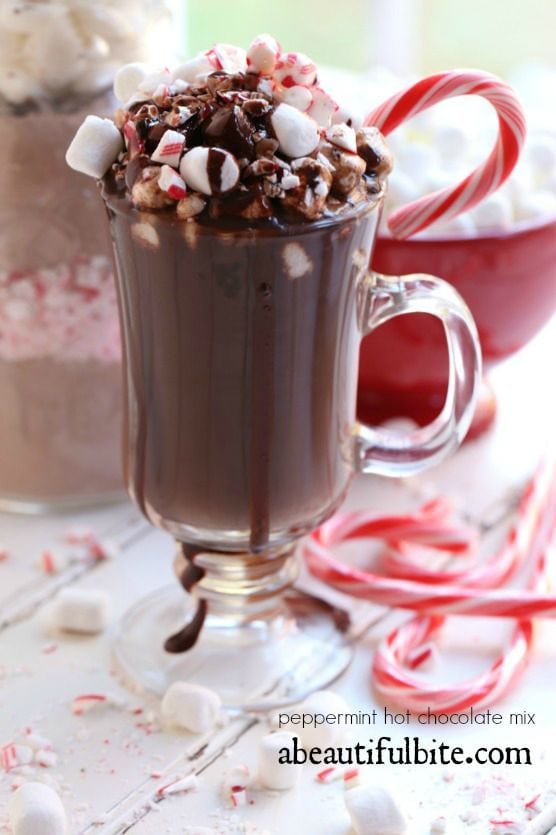 Welcome to Melanie of A Beautiful Bite.  Please be sure and visit her blog.  You don't want to miss out on her beautiful photography and delicious recipes.  I am excited to have her as part of Bake Craft Sew today!  Welcome Melanie!
Hello! My name is Melanie and I blog over on A Beautiful Bite. I am passionate about many things. Beautiful food obviously being one of them! I'm also crazy about vintage Pyrex. I have a rather large collection and it makes me unreasonably happy. Just pulling out one of those bowls from such a simpler time brings a smile to my face. My favorite piece being a Pink Gooseberry mixing bowl that screams retro. So much fun!
The holidays are certainly a time when those bowls see some serious action. I'm well known for my holiday treat baskets and I spend most of early December baking and packaging my treats. Today I'd like to share a recipe with you that will be a welcome addition to your own treat baskets!
There's nothing like a steaming mug of rich decadent hot chocolate when it's cold out. And this recipe I'd like to share with you is a seriously minty hot chocolate mix that you can package in mason jars accompanied with a pretty holiday ribbon. It's super easy to make and a wonderful way to use up broken candy canes. The top layer of the mix is a heaping pile of chopped Andes candies which adds so much velvety minty flavor!
Now be sure to head over to A Beautiful Bite to enter to win A Blendtec Blender and check out all of Melanie's yummy recipes!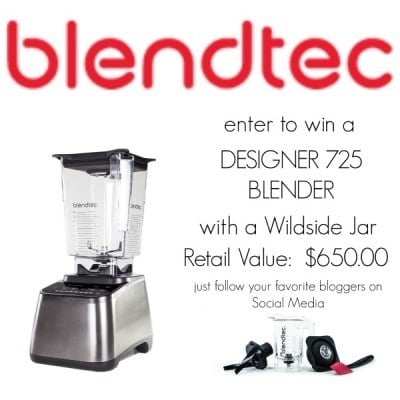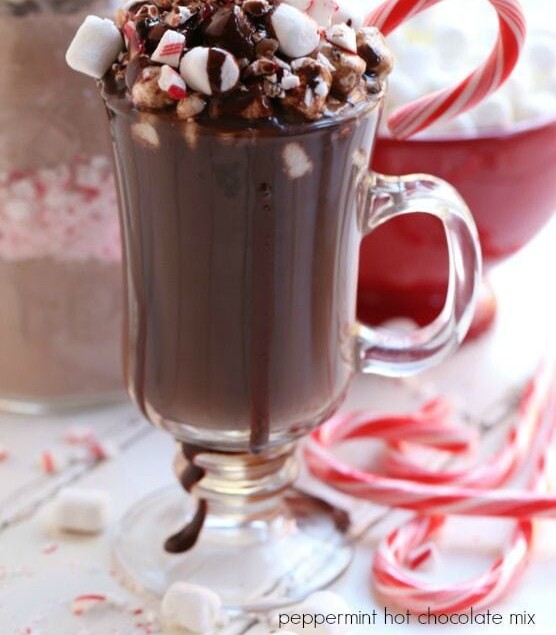 Minty Hot Chocolate Mix
Ingredients
4 cups powdered milk
4 cups powdered sugar
2 cups Dutch Process cocoa
2 tsp salt
2 cup candy canes crushed
2 cup Andes mint candies chopped
1 cup mini marshmallows optional
Instructions
Sift together the powdered milk, sugar, cocoa and salt. Divide evenly into mason jars leaving about 3-4 inches of headspace for the candy cane and Andes layers. Evenly divide the candies between the jars in layers. Place lids on jars and add ribbon. Attach a card with serving instructions to fill mug 1/3 of the way with mix and the rest with boiling water. Stir and serve!