Wishing you and your family a wonderful, beautiful, memory filled day with your family or whoever you are celebrating with.  I am so grateful for the opportunity to celebrate the birth of my Savior, who came to earth to give his life for me, so that someday I can live eternally with this family I love and adore so much!!
I am grateful for each and everyone of you who stop by to visit.  Thank you for allowing me to share all the things I love with you each week.
Sharing this year's Christmas card with you.
Merry Christmas from The Wilkes!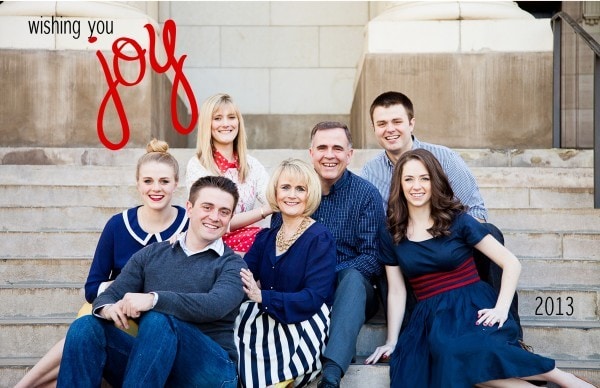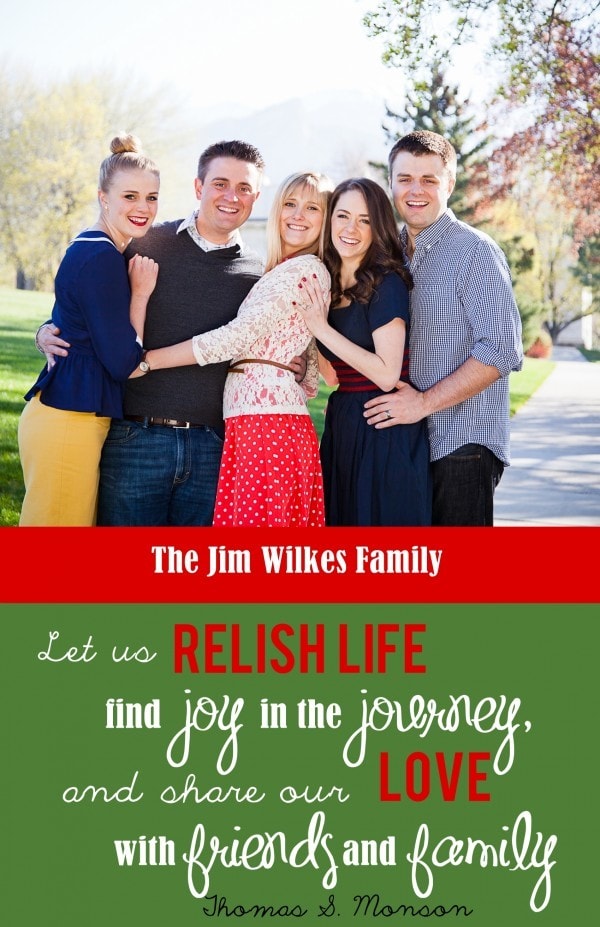 Merry Christmas friends!!