Welcome to my friend Jenny from The NY Melrose Family. We live on opposites side of the country and have never met in person but I adore her and she has been such a great help and encourager to me.  So excited to have  her as part of Bake Craft Sew!  Be sure to visit her blog to enter the Blendetec Giveaway. 
Also, be sure to head over to Skip to M y Lou  for lots of sewing and crocheting gift ideas and Thirty Handmade Days will help us with all kinds of amazing holiday crafts.  There are three incredible giveaways too.  Each day be sure to visit the guest poster's blog for a chance to win BIG! Up for grabs is a Cricut cutting machine, a Blendtec blender, a Baby Lock sewing machine and a $300 Michaels gift card! Grab a new entry every day! Visit The NY Melrose Family today to enter to win a new Blendtec Blender!
I am super excited to get to share a fun holiday recipe from The NY Melrose Family with all of you. I absolutely love this time of year because I usually spend quite a bit of time in the kitchen making all sorts of Desserts with my soon to be five year old doing her best to help and my 18 month old seeing what she can get into. We like to make it a family affair. My recipes are usually quick and easy, but every once in a while I strike gold with something that is quick and easy as well as no-bake. I definitely struck gold with our Melted Snowman Popcorn Recipe, which will have you coming back for more until it's gone.
Melted Snowman Popcorn Recipe
My five year old and I have a guilty pleasure of baking with candy as much as possible. One of our favorite candy desserts is our Baby Ruth Cupcakes, but when we want to combine salty with sweet we love to turn to a popcorn recipe that will knock it out of the park. This Melted Snowman Popcorn Mix does just that! It combines butter popcorn with assorted candies combined together with melted white chocolate.
Riley's absolute favorite candy is Reese's mini peanut butter cups so I made sure to use them to create our snowman hats. I attached a Reese's mini peanut butter cup to a stick of Hershey's chocolate with melted white chocolate, in order to create the perfect sized hat. We also added in pretzel sticks as the arms of the snowman, googley eyes and red and green M & M's as the buttons.
Riley couldn't get enough of this popcorn because it was not only adorable, but it was absolutely delicious! I'm pretty sure I ended up eating more than she did. It was just too hard to resist. I'm going to have to make another batch to give to our neighbors as a cute holiday gift. It would work perfectly in our Snowman Mason Jar.
Be sure and visit Jenny over at The NY Melrose Family and enter to win a Blendtec Blender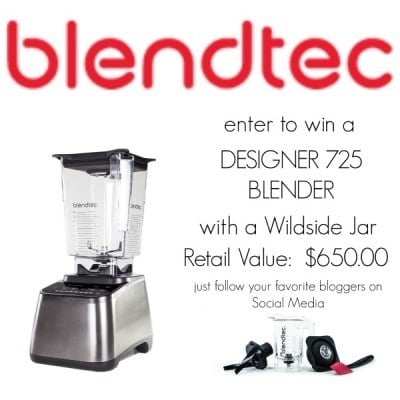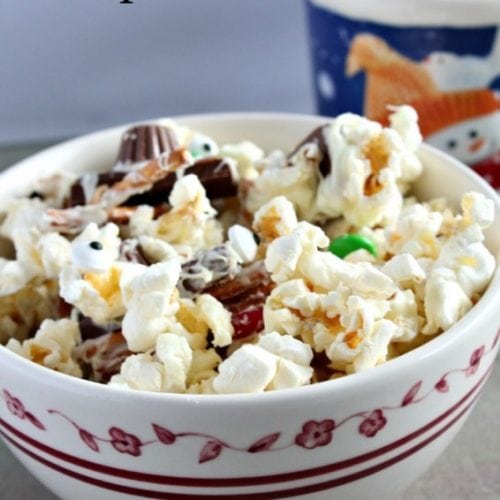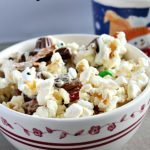 Print
Melted Snowman Popcorn
Ingredients
1

bag of Pop Secret butter popcorn

1/2

bag of red & green M & M's

handful of pretzel sticks

handful of googley eyes

1

Hershey's milk chocolate bar broken into 12 pieces

12

Reese's mini peanut butter cups

1/2

bag of white chocolate candy melts
Instructions
Pop the popcorn according to the package instructions and then spread out on a cookie sheet lined with parchment paper.

Remove any unpopped kernels from the cookie sheet.

Construct the snowman hats by placing a dollop of melted white chocolate on the end of each Reese's Mini Peanut Butter Cups and attach to the Hershey's bar pieces to create 12 constructed snowman hats.

Toss in M & M's, pretzel sticks, googley eyes, and constructed snowman hats.

Pour melted white chocolate candy melts over the top of the mix and toss to coat.