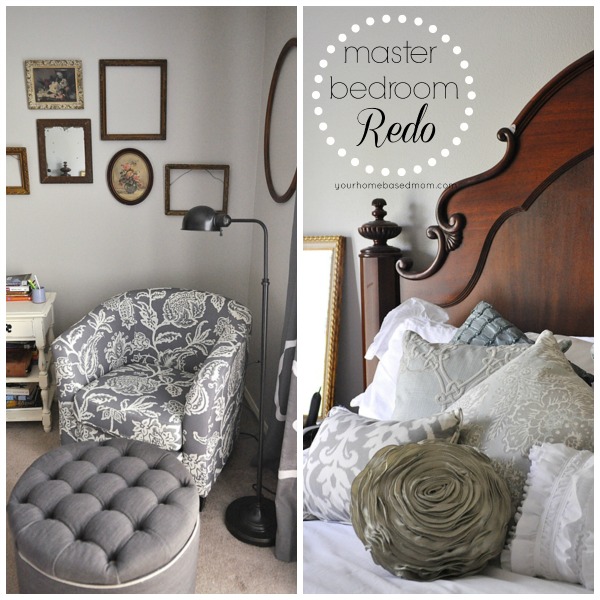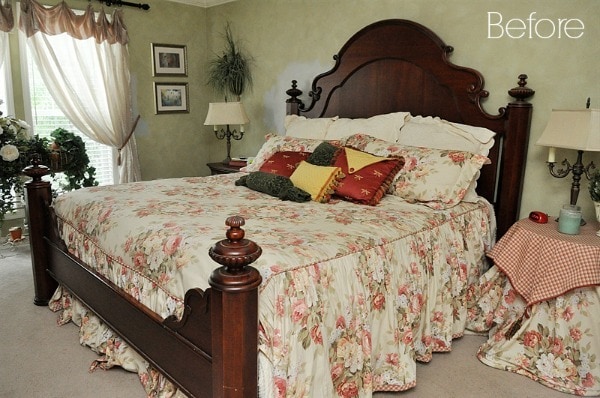 We have lived in our home for 19 1/2 years. We moved in when Tessa was 6 months old. When we moved in back then we never imagined that almost 20 years later we would still be living here. But life happens, plans change and you end up with wonderful neighbors you can't ever imagine leaving.
A few years after moving in we decorated our master bedroom. I wanted to create a little garden sanctuary. This is what it looked like. I loved it and I have loved it for about 17 years but it was time for a change. Change is good and since I don't get a new house I decided a new master bedroom would have to do.
In a previous post I shared with you my inspiration for the room redo. The look and feel I was trying to achieve. I also shared with you my love/hate relationship with paint. Well, thanks to My Image Inspiration that relationship is now a love one! I uploaded my inspiration image into the system and it presented me with four potential color choices. I decided to go with the Pebble Grey and it was the perfect choice! They hit it on the head the first time. Boy was my husband a happy camper! None of that 10 different colors of paint on the wall trying to decide. Grey can be a bit tricky. I didn't want a taupey grey or a blue grey – I wanted grey and that is what I got with Pebble Grey, a nice light, grey!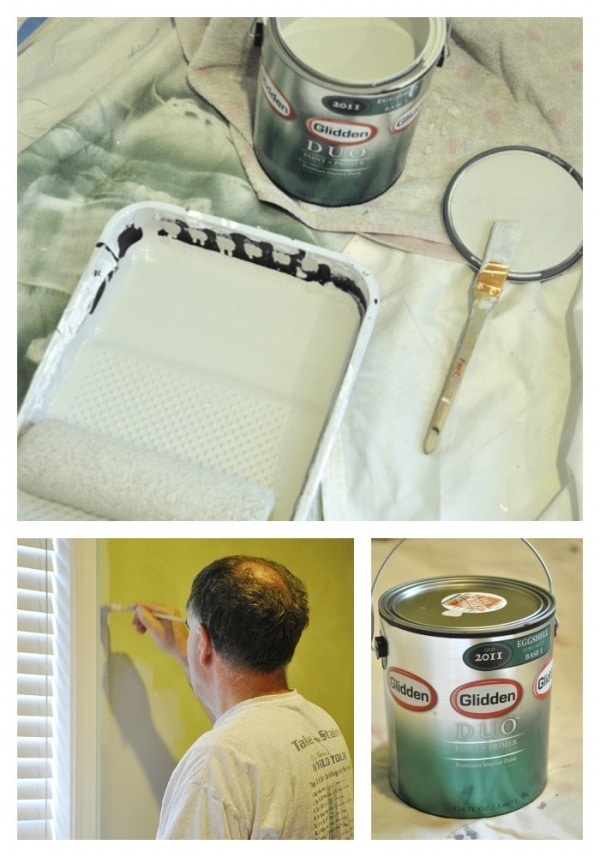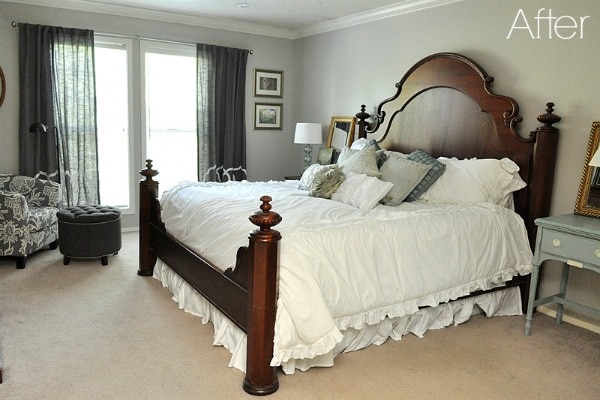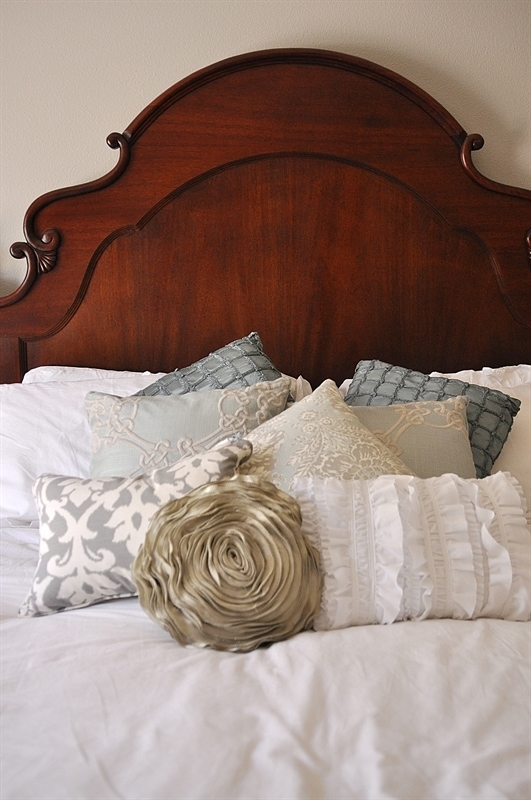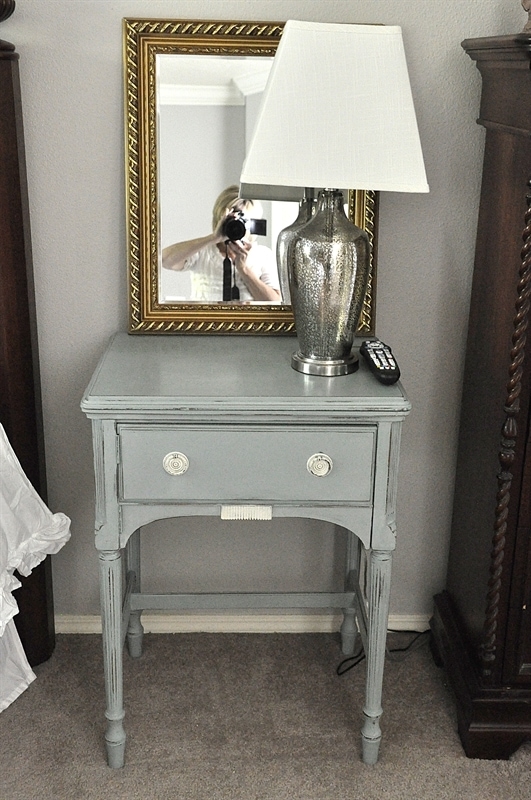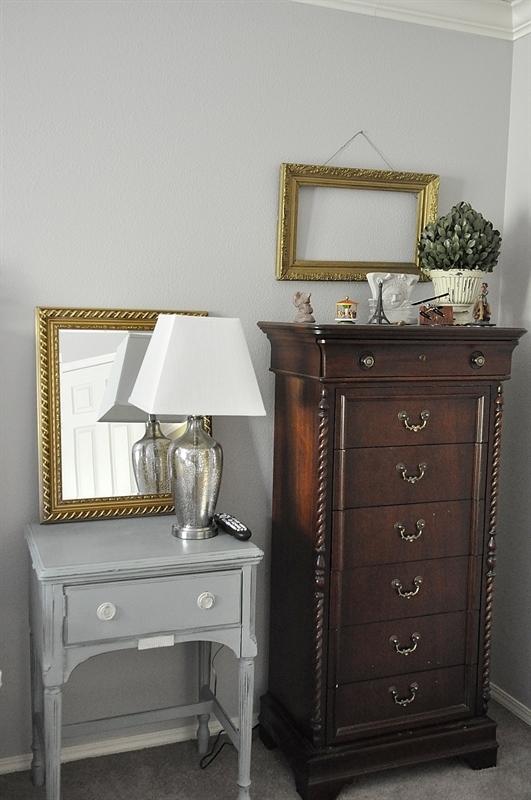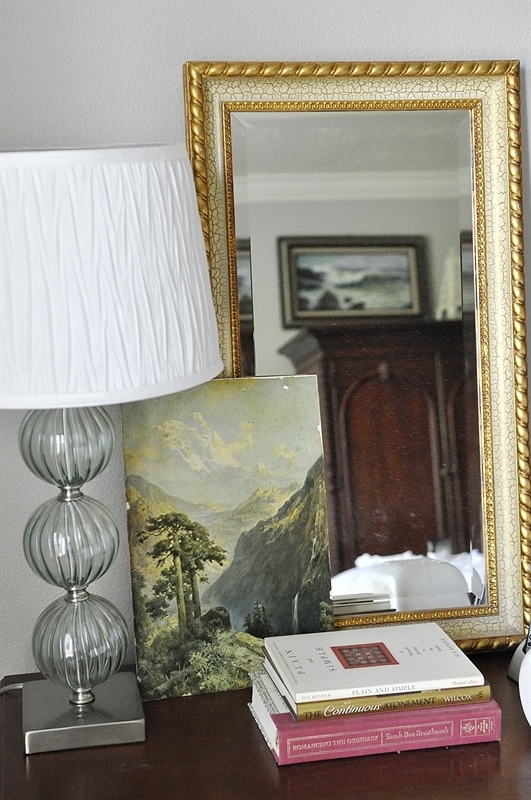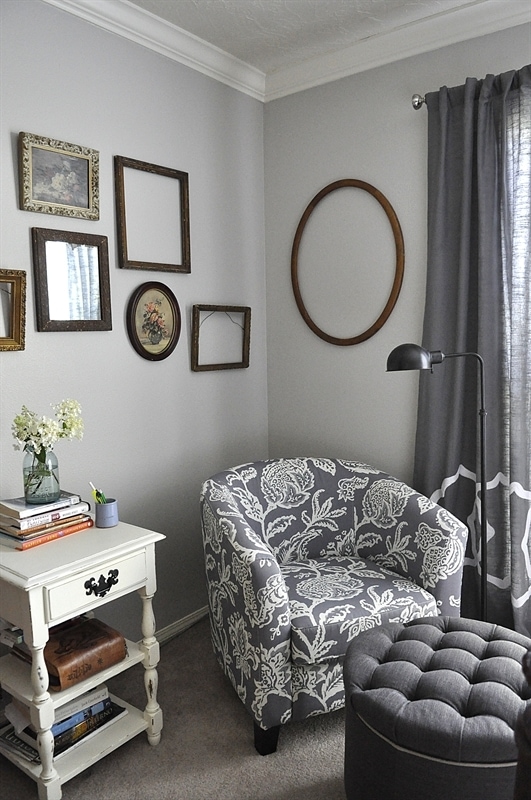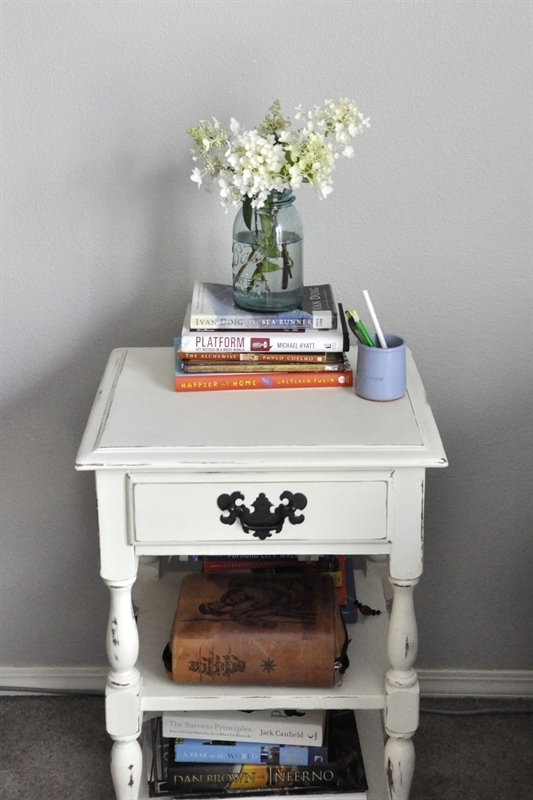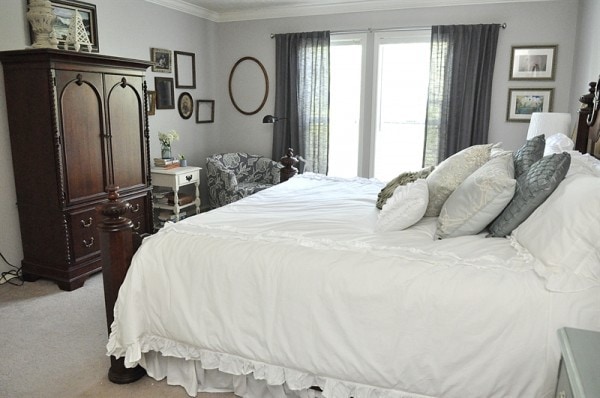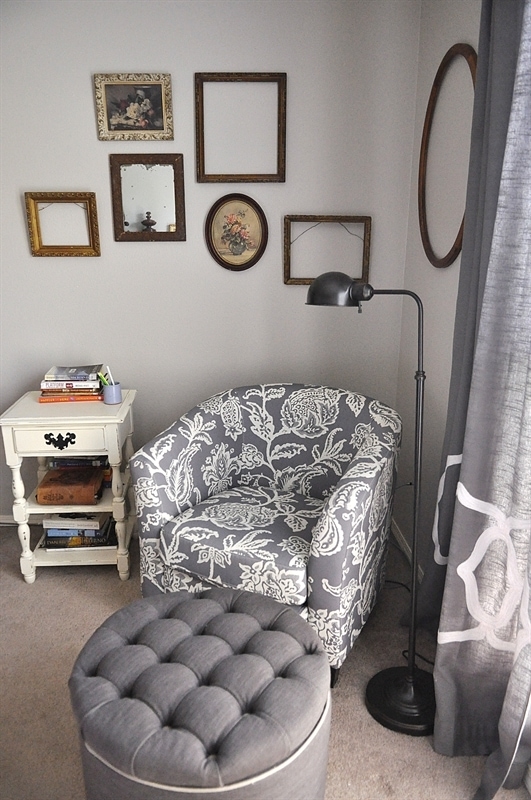 I bought my paint at Home Depot and we got to work. The paint went on beautifully – so smooth and it covered in one coat!
I am so excited to share with you what my new master bedroom looks like today. My bedroom does not have a lot of natural light so taking photographs is a bit difficult but I did my best. The room is still a work in progress as far as the decorating and accessorizing goes but I love it! It feels so calm and peaceful.
I decided now that we are empty nesters I could go with all white bedding ala Target (no kids to jump on the bed and mess it up!!!) I brought in the egg colors from my inspiration photo with pillows (TJ Maxx). I love a few pillows on my bed.
We needed a new bedside table for my husband's side of the bed so I found an old sewing machine table at Goodwill for $15.00 and gave it a nice coat of paint – the height is just perfect by the side of the bed. I had a collection of gold framed mirrors I had picked up at garage sales over the last few years so I used those on the night stands to open up the room more. I have a little bit of a "thing" for empty vintage frames so I have used those throughout the room too.
My very favorite part of the room is my little reading corner. This is where I start my day with a little reading and devotional time and it is often where I end my day with a little pre-bed reading. The chair is just my size! My little reading side table also came from Goodwill for $7.99 and a fresh coat of paint made it "just right." I also found a good use for one of those yogurt crocks I made my husband carry home in his bag from Paris! It holds my pens and glasses.
Here's a view from the bathroom door. True Confessions: I don't make my bed every day and in fact I don't make it most days. Sorry if I have disappointed you!!! But since our Master Bedroom Redo – I haven't missed a day making my bed! It's amazing what a new coat of paint can do for a room.
So, yes I am pretty much in love with my new room and it is almost as good as getting a new house. And I think this is my favorite corner of that whole house!!