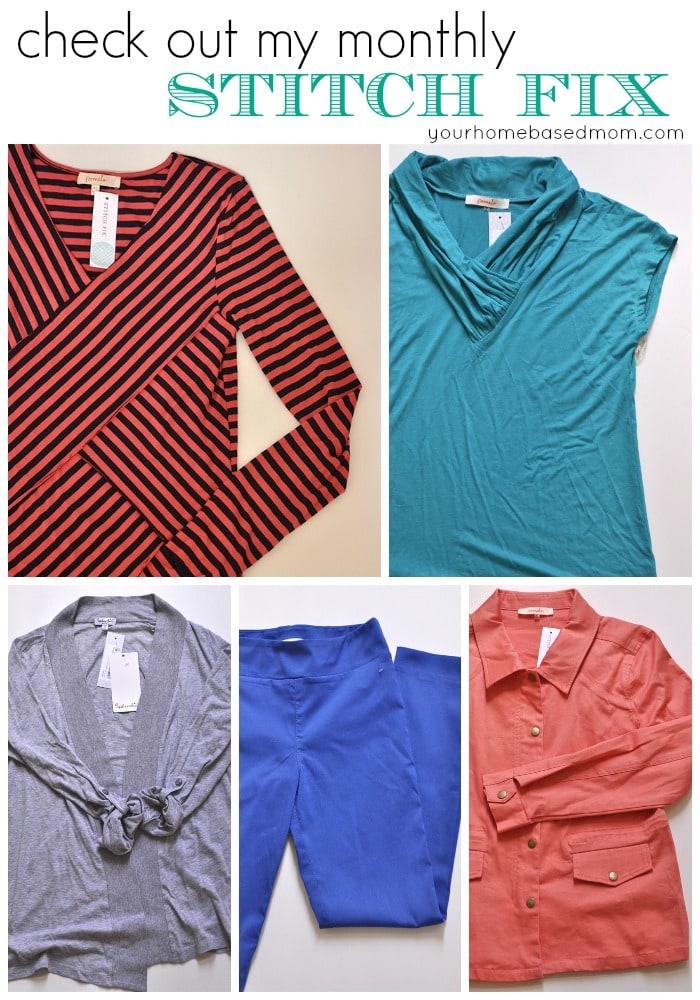 It's time for another Stitch Fix Box reveal!  This was a fun one!  Each month I receive a box of clothes from Stitch Fix.  I keep what I love and send back the rest.  It's so easy and so fun! You pay a $20.00 stylist fee but that is credited towards whatever you order.
I was ready for some fun spring colors and Stitch Fix came through for me.
The first item I removed from the box was this Brentwood Jersey Stripe Tiered Top from Pomelo.  My first thought was I'm not going to like this one but I was wrong.  I love it!  In fact it maybe my favorite thing in this box.  I have already worn it several times. The top fits perfect and the tiered/diagnal stripes are very slenderizing.  Price:  $58.00.  I KEPT it.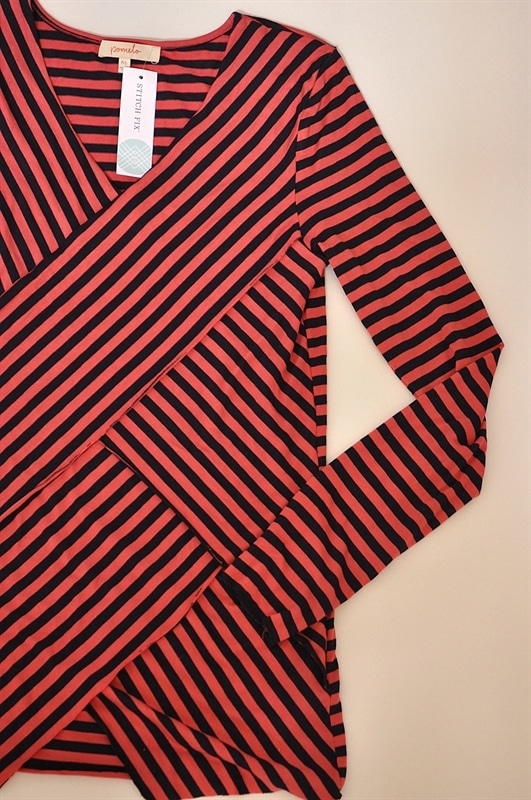 The second piece was this teal green Wrenn V-Neck Jersey Top from Pomelo.  My first thought on this one was , "I'm not going to like this one."  I was right on this one.  I wasn't thrilled with the neckline and the sleeve hit my arm at a not so attractive spot.  Cost: $44.00  I did NOT keep.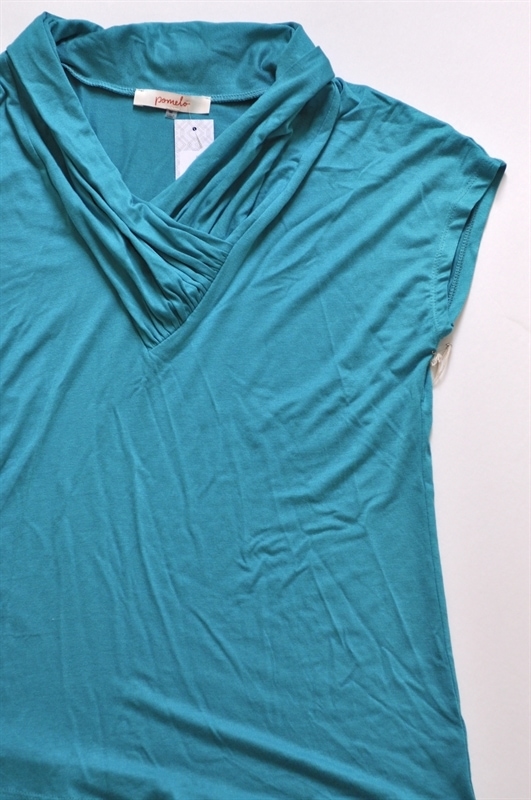 The third piece was this light grey Ruben Tab-Sleeve Open Cardigan from Splendid.  A nice basic piece for the wardrobe.  The problem was I already owned several grey pieces similar to this one.  I also felt it was overpriced at $78.00  I did NOT keep this one.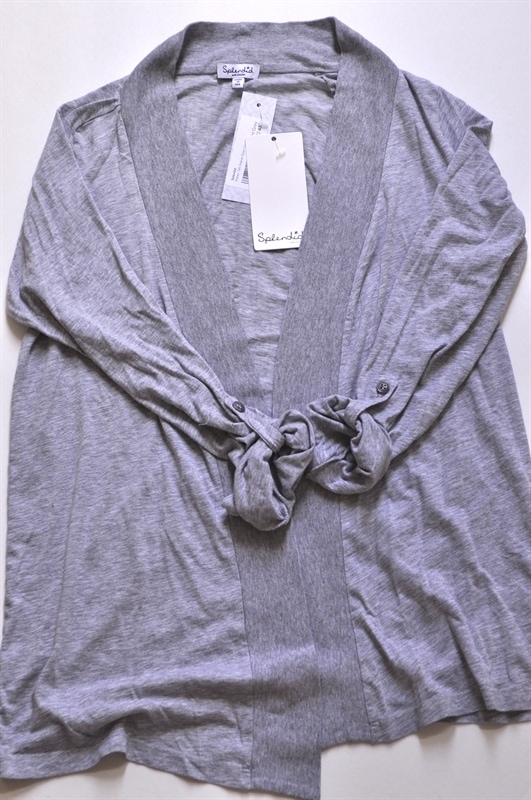 The fourth piece was this fun coral Julia Utility Jacket by Pomelo.  LOVED it!  I am so ready for Spring and this fun jacket is just the right length for me, a fun color and a great fit.  I KEPT it.  Price $78.00.  I have already worn it a few times and it just makes me happy when I do.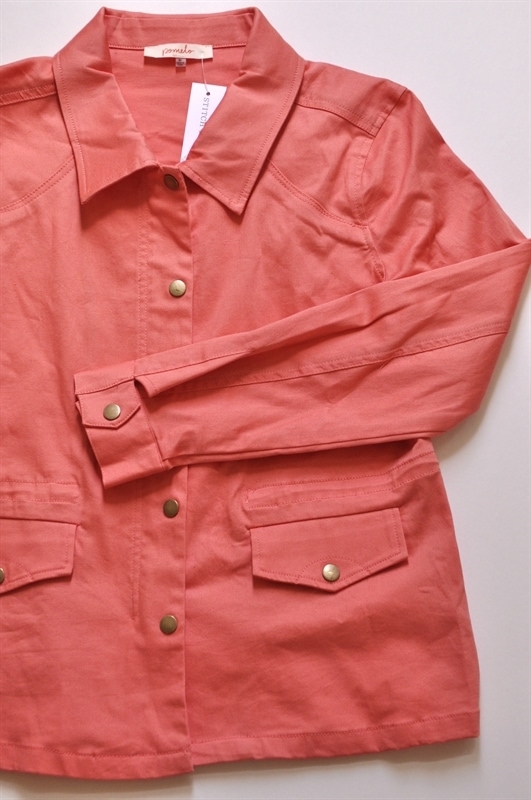 The last piece were these cobalt Emer High Waisted Cropped Trousers by Margret M.  These pants fit like they were made for me and were super comfortable.  I loved the waistband.  But since I own a pair of cobalt blue pants almost like these I did NOT keep them.  But would have if I didn't already own a pair similar.  I felt the price was a bit high at $98.00 but they fit so well and were so comfortable they would be worth it.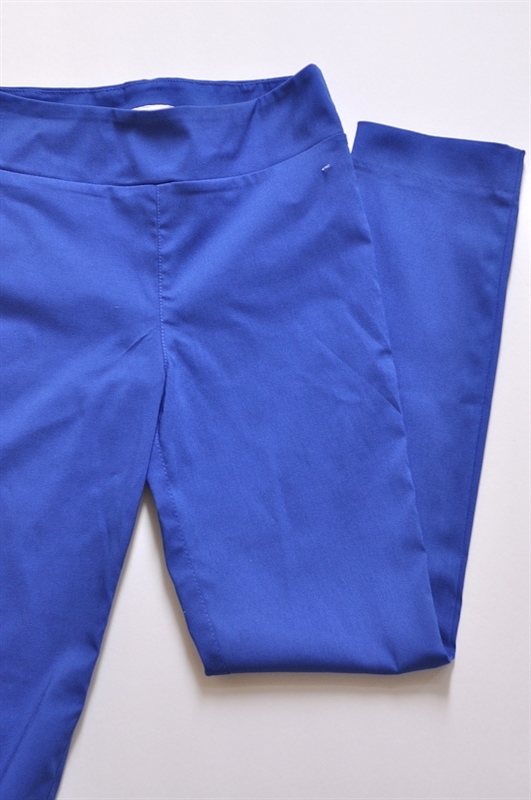 All you have to do is go onto the Stitch Fix site and fill out a style profile where you fill out a very detailed questionnaire based on your style preferences,lifestyle, body type, sizes, weight, height etc. They then assign you to a personal stylist who selects 5 pieces of clothing (including accessories if you want) that they feel matches your profile.
If you have any questions just ask away in the comment section.
I was not compensated for this post but if you decide to use Stitch Fix and use the link I have provided I am given credit towards my next order.
Check out my January Stitch Fix here.
Enjoy!
Leigh Anne
You can also visit me on Facebook, Pinterest, Twitter,  Instagram
and Google+
Get my Weekly Menu Plan for FREE!
Receive my FREE "What's for Dinner?" Meal Planning Course, a copy of my FREE ebook that includes my most popular recipes and my FREE weekly Meal Plan.