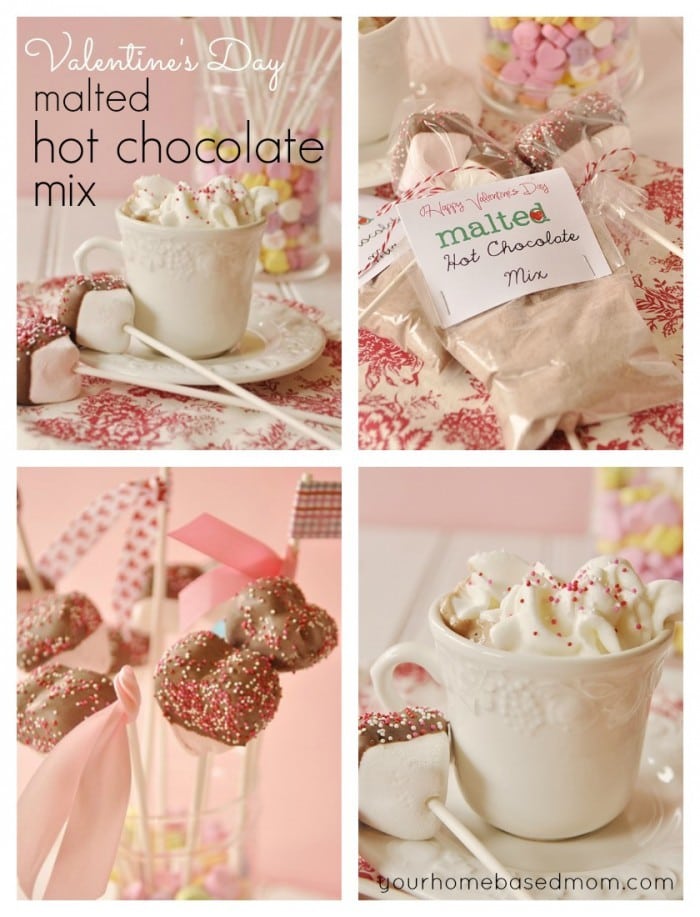 That's a long title for a blog post.  But this post is full of so much fun stuff I wanted to include it all.
The weekend before Valentine's Day – are you ready?  If you are still looking for a fun little treat to take to teachers, friends or neighbors, I've got it for you.
One of my favorite flavor combinations is chocolate and malt.  I love it in cookies, ice cream – just about anything you put chocolate in is only made better with a little malt, in my opinion.
So why not hot chocolate!?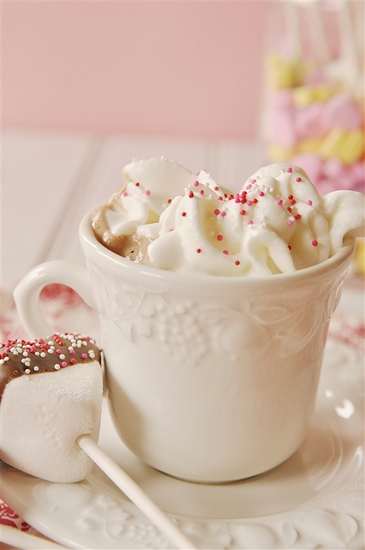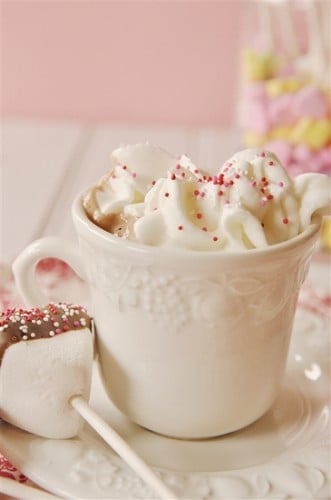 This is a quick and easy little gift to put together for a special Valentine.
I just combined hot chocolate mix and malt powder.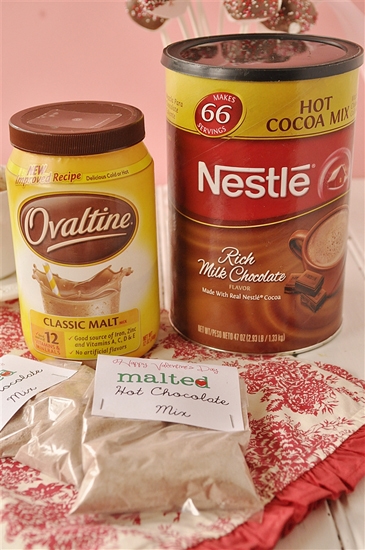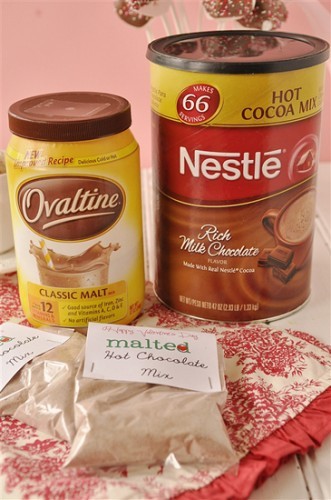 For one package, which contains two servings, I combined 6 Tablespoons of hot chocolate mix and 4 Tablespoons of malt powder.  Each serving is stirred into 8 oz. of warm milk.
I put the mix into a small plastic bag I bought at our local cake decorating store and then added a little topper. (downloadable topper below)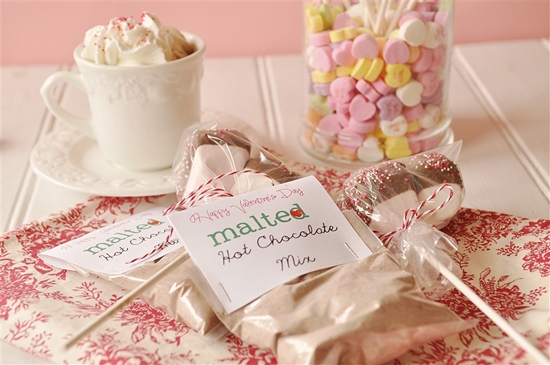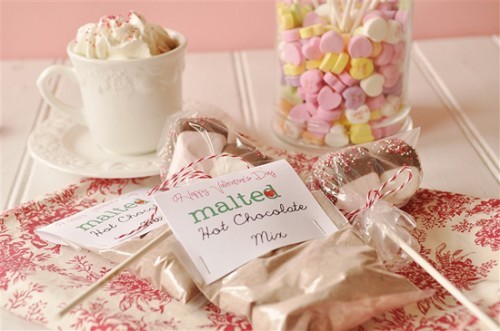 The directions are on the back.  I always use milk when I make my hot chocolate – not water!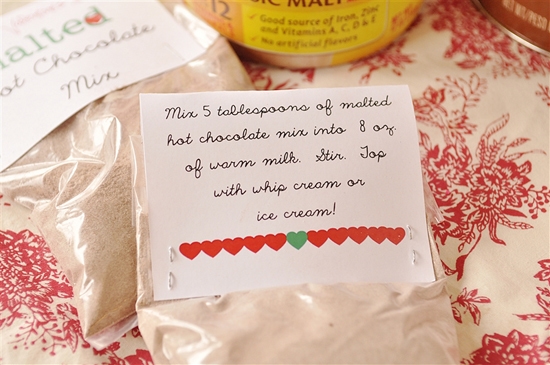 What a sweet, chocolatey gift for someone special!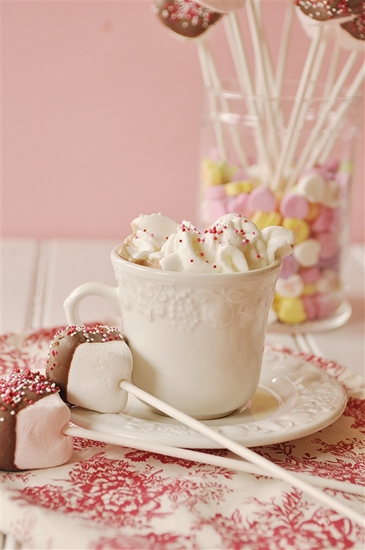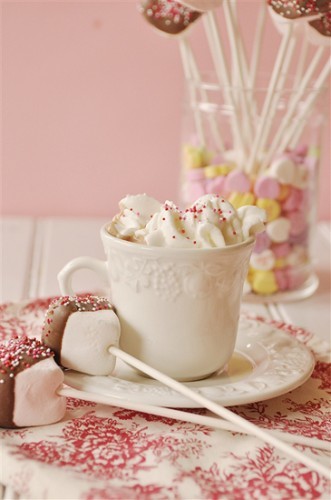 To make the treat even more special I made some chocolate dipped marshmallow stir sticks.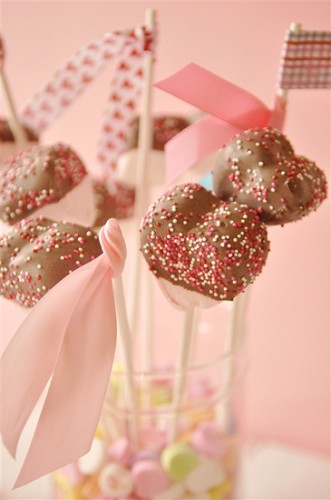 I was lucky enough to pick up a back of heart shaped marshmallows a month or so ago but if you weren't so lucky you can use regular marshmallows too.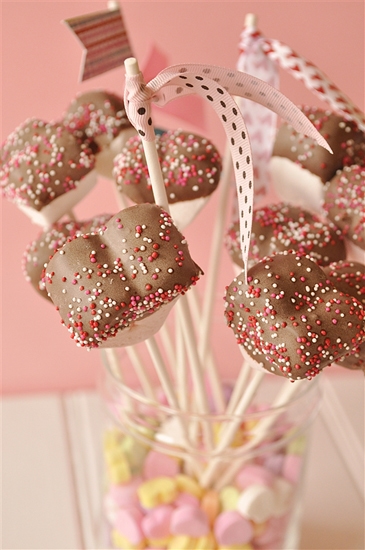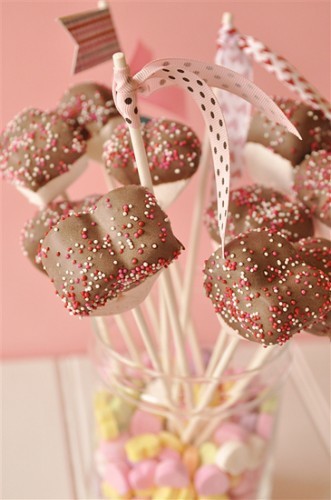 I popped the marshmallows onto some sucker sticks from the cake decorating store and then melted some Wilton Melts and dipped the marshmallow about halfway into the chocolate.  Sprinkle some Valentine colored sprinkles for an extra touch.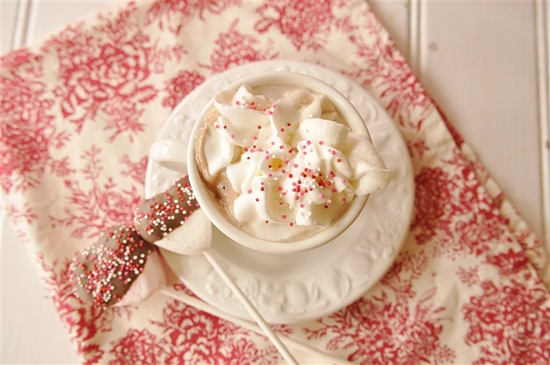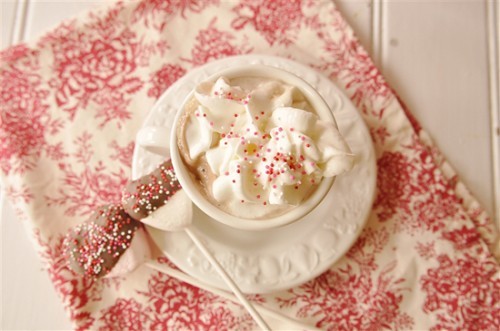 Wrap  the marshmallow stir sticks up in a little plastic bag and they are the perfect companion to the hot chocolate mix!
Of course what cup of hot chocolate is complete without a little, or a lot of whipped cream!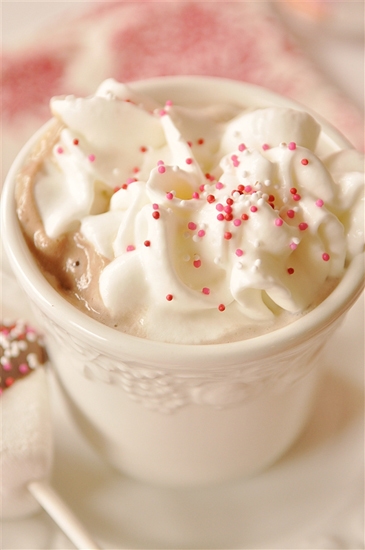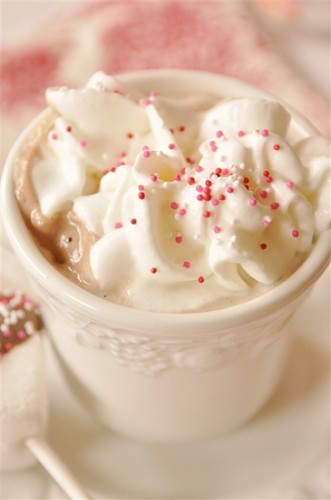 And if whip cream is not quite enough for you how about some malted hot chocolate ala mode – add a scoop of ice cream.  It's divine!  It's also a great way to cool down the hot chocolate if it's too hot.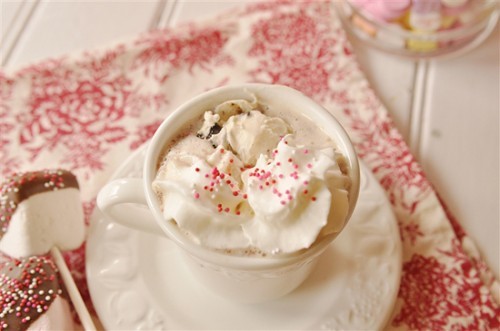 Show your love for someone special with some malted hot chocolate mix and a couple marshmallow stir sticks – they'll love you for it.
Link to the downloadable pdf for the bag topper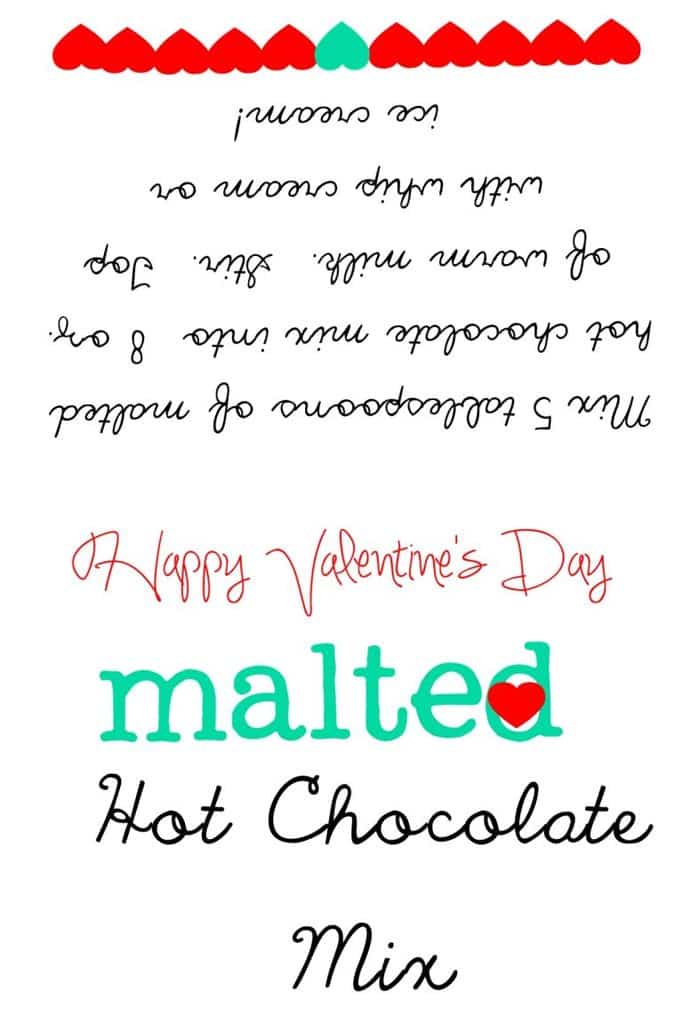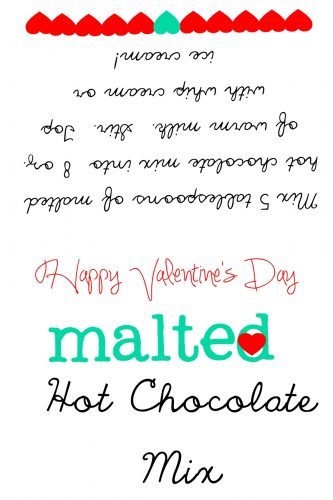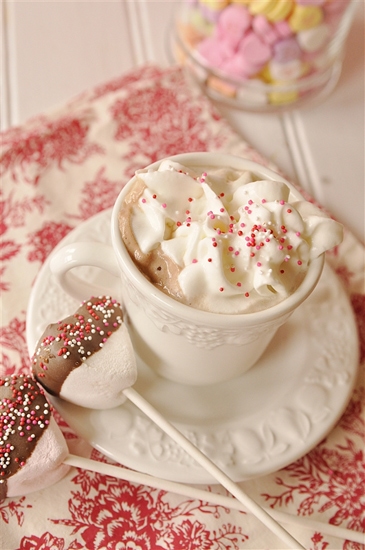 Malted Hot Chocolate Mix
Ingredients
For a 2 serving package:
Combine 6 Tablespoons of purchased hot chocolate mix with 2 Tablespoons of malted milk powder.
Instructions
For one serving: Add 4 Tablespoons of malted hot chocolate mix to 8 oz. of hot milk