Breakfast is a breeze for your family and overnight guests with a Make Your Own Yogurt Parfait Bar – easy and delicious!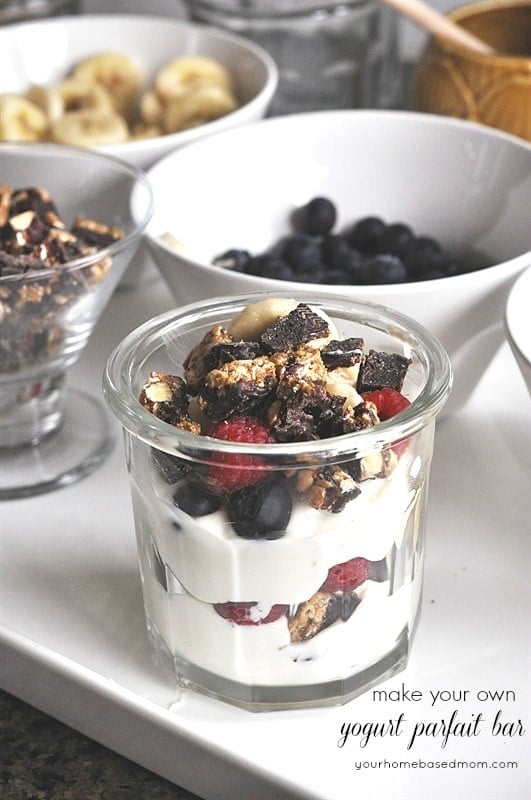 This post is sponsored by goodnessknows but all opinions are my own.
During the holidays when the kids are home and you have overnight guests, breakfast is always the biggest struggle for me.  My kids like to sleep in when they are home and I can end up fixing breakfast all morning long as people wake up.
So that I can enjoy the holidays and having my family  home too, I put together a Make Your Own Yogurt Parfait Bar.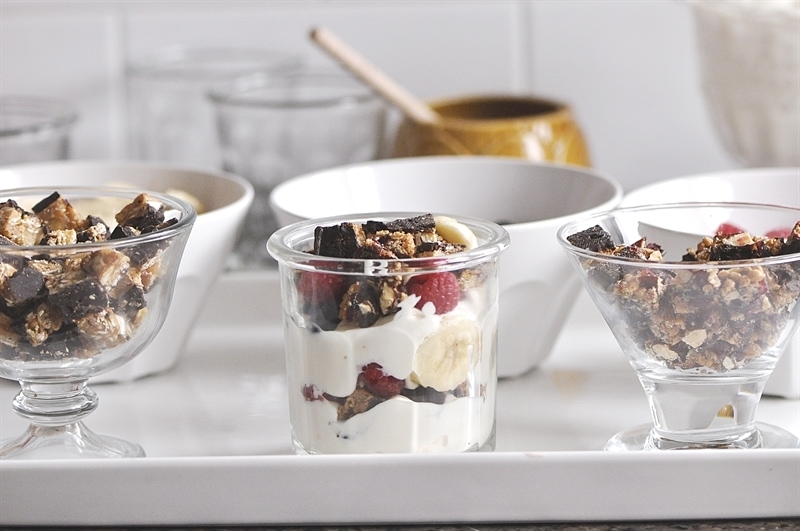 Of course, you need yogurt, I like the honey Greek yogurt and then lots of yummy toppings to layer with the yogurt.  Fruit is always a good choice and I used bananas, blueberries and raspberries.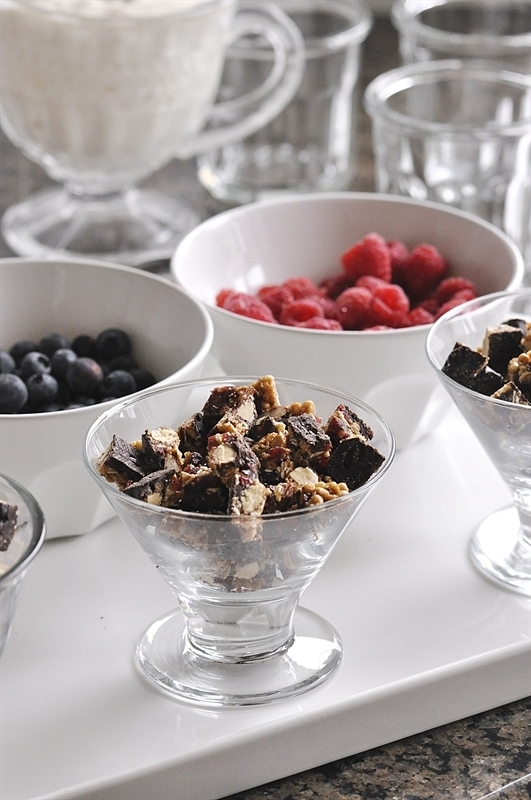 I like my yogurt parfaits with some crunch too and goodnessknows®snack squares make the perfect crunch.  I love them because they are not too hard and crunchy, but add the perfect texture and flavor to the yogurt.  They come in three different flavor combos and I can't decide which one is my favorite!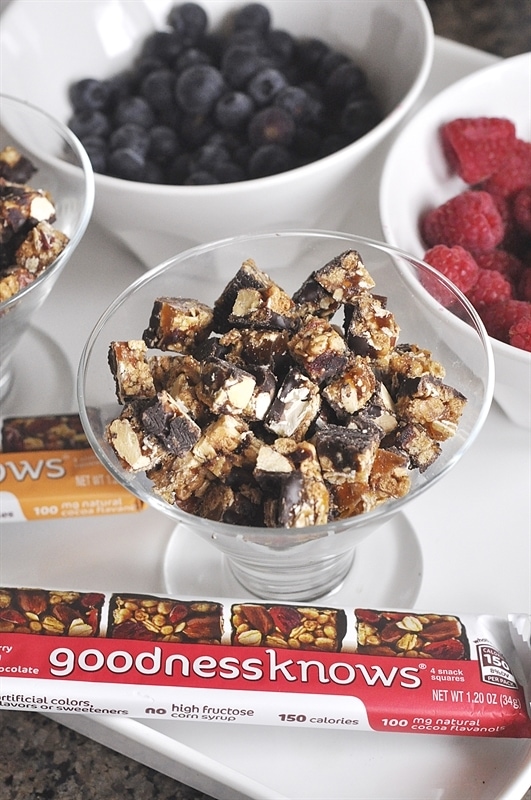 Just cut them up into little pieces and they are perfect to top the parfait with.  They are a combination of nuts, chocolate and dark chocolate.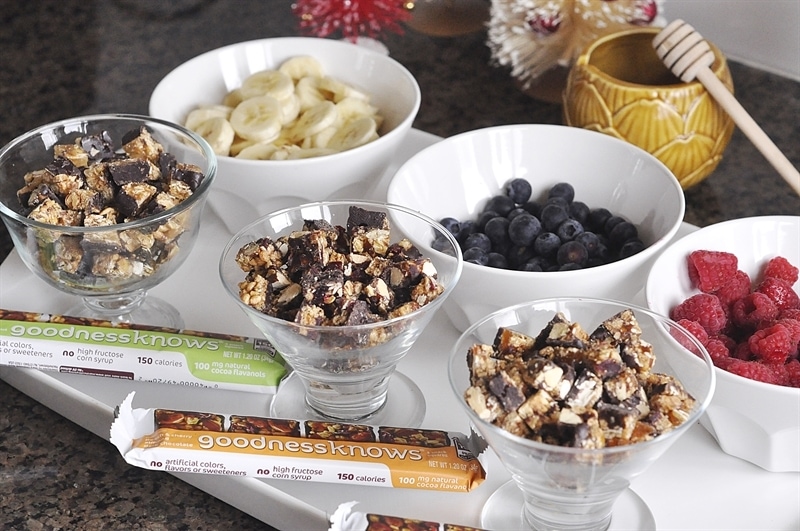 To make your parfait, start with a layer of yogurt in the bottom of your glass and add your favorite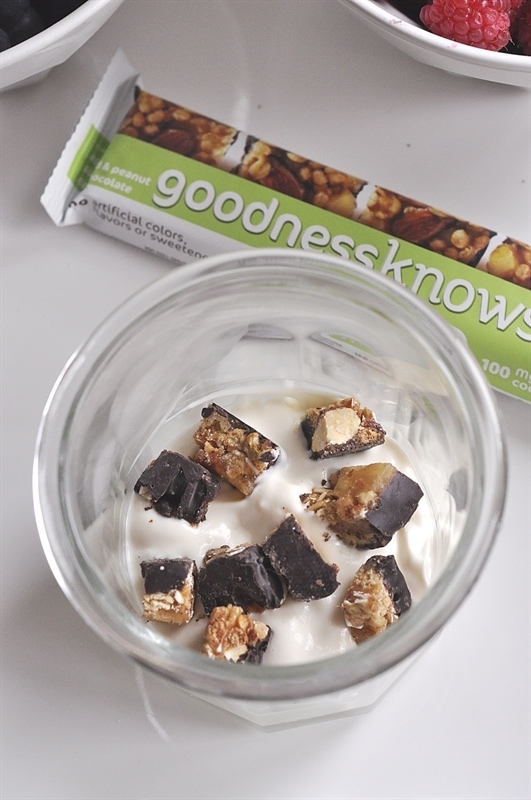 Then some fruit.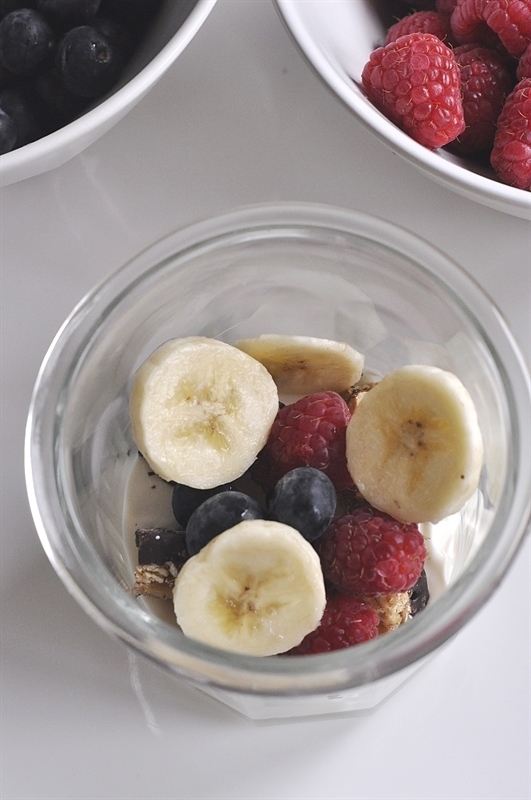 Then just repeat – yogurt, goodnessknows®snack squares and more fruit.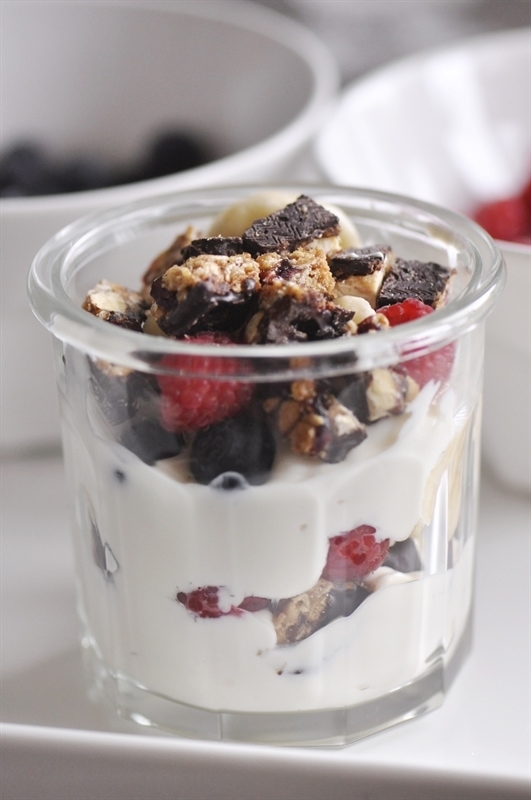 Finally, I like to add a little drizzle of honey.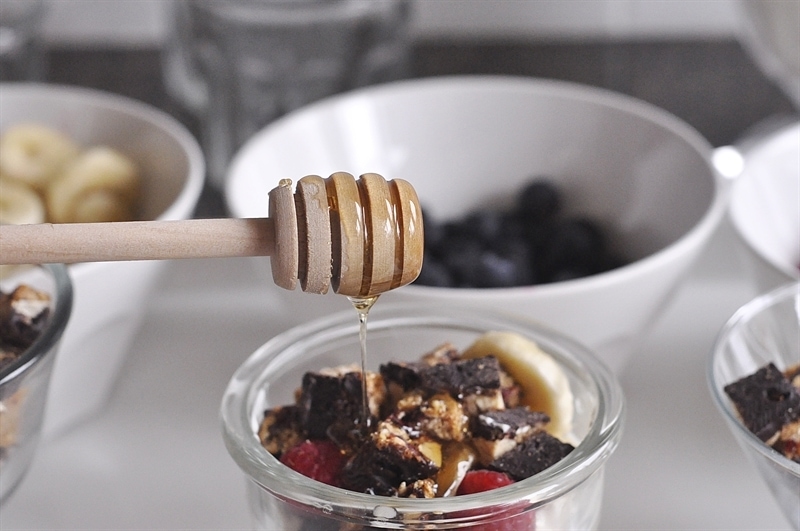 If all your guests are waking up at different times, just place the tray in the refrigerator with all the ingredients on it and it's ready to pull out when the next guest wakes up!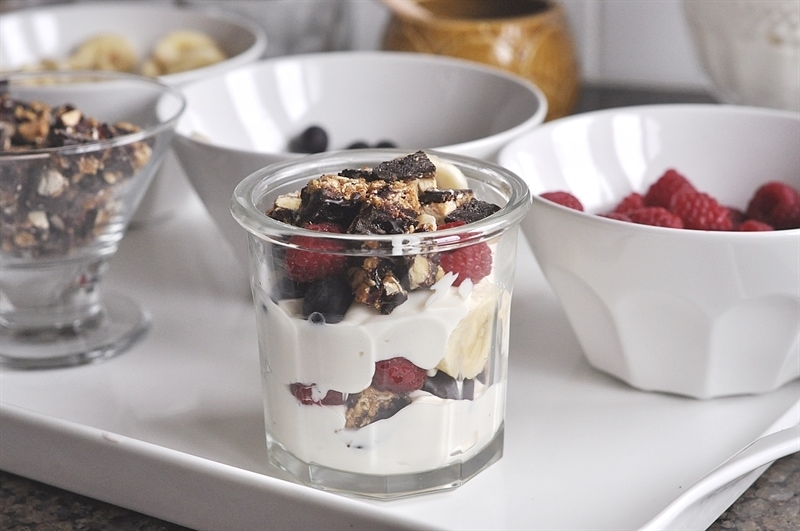 Not only is it good for breakfast but it makes a delicious lunch or snack during the day.  I also like to carry some of the goodnessknows®snack squares in my purse for when those hunger pains strick! #Tryalittlegoodness.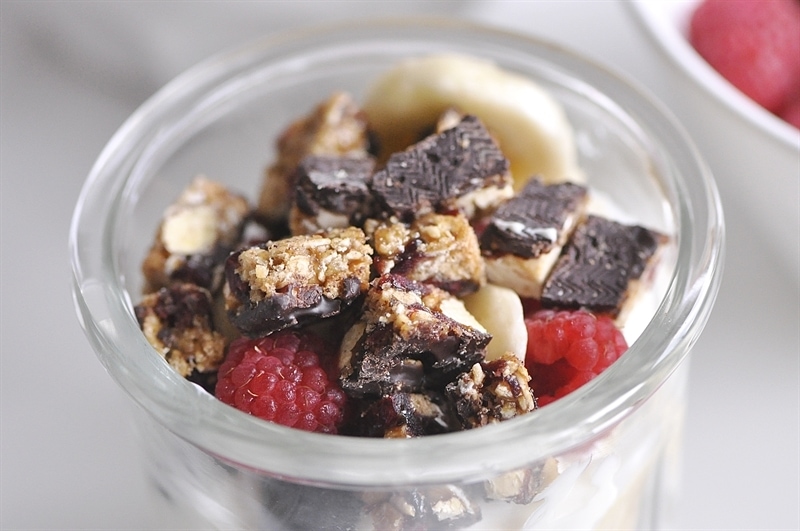 What's your favorite thing to serve your overnight guests for breakfast?
Stay connected with goodnessknows® too:
Facebook | Twitter | Instagram