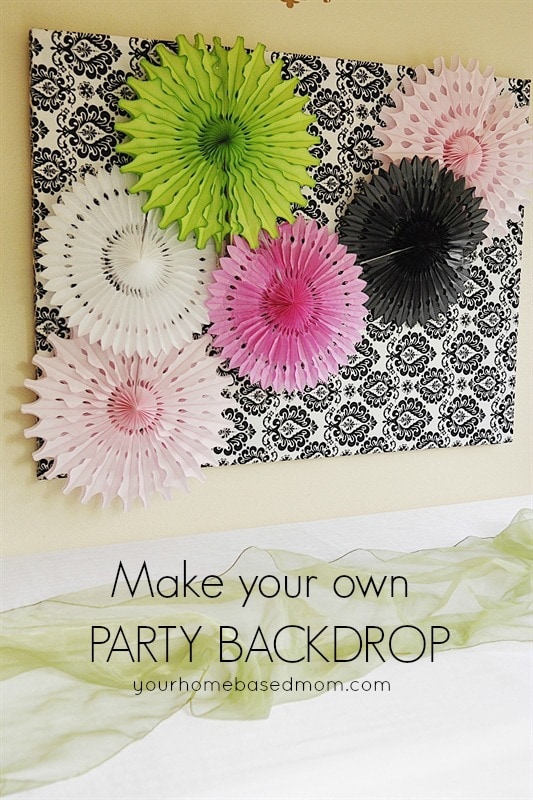 When I host a party I usually serve food from my kitchen nook area.  I push the table right up against the wall.  There is a painting that usually hangs there but for a party I will take it down and decorate the wall with a banner or something else.
For the bridal shower I hosted last week I decided to create a fabric backdrop that I could use on the wall.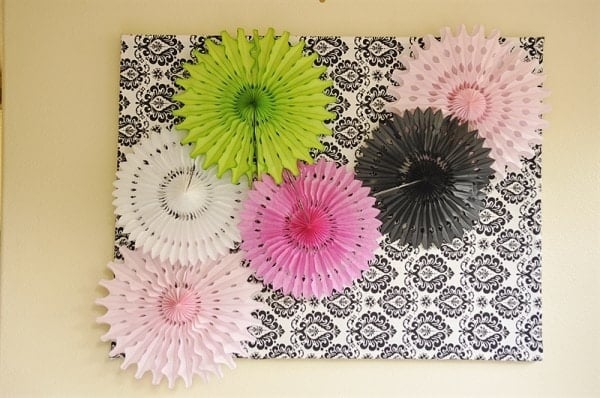 A trip to Home Depot and then to Joanne Fabrics and I was good to go.  The total cost for the backdrop was about $10.00. At Home Depot I picked up two 2 x 1 pieces of wood.  I think they were 8 feet long and less than a dollar a piece.  Before you purchase your wood you will need to decide how big you want your backdrop to be.  I measured the wall space I wanted to fill.  Mine measures 36 x 47 inches.  I had them cut my wood to size right at Home Depot – they do it for free.  Then all you need is a piece of fabric that is big enough to cover your frame, a few nails and a staple gun.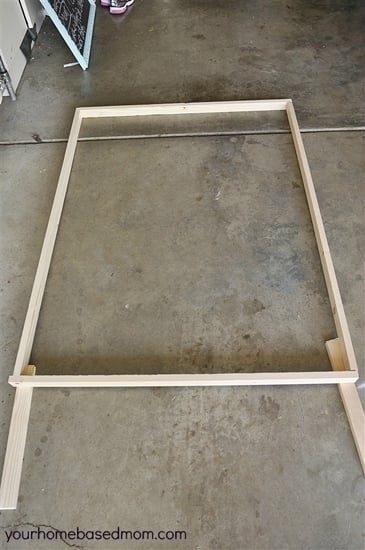 We used nails to put it together.  Jim helped out a bit in this department.  He doesn't trust me with power tools so he did the drilling.  He predrilled some holes for the nails.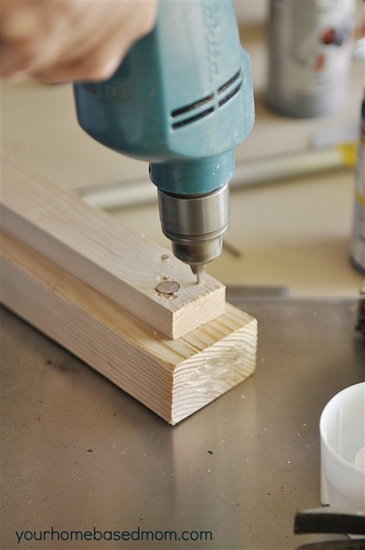 And then he nailed the boards together.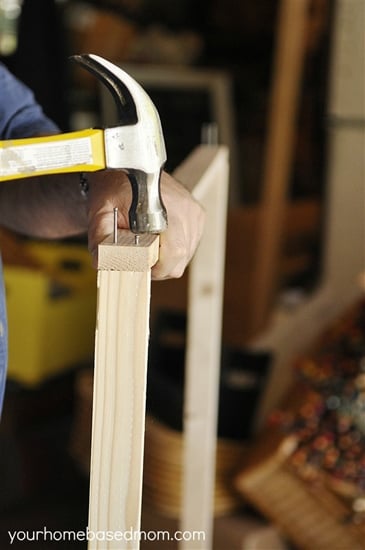 I chose a black and white fabric to keep it fairly neutral.  I wanted a backdrop I could use for lots of different occasions.  I used a staple gun to attach the fabric to the wooden frame.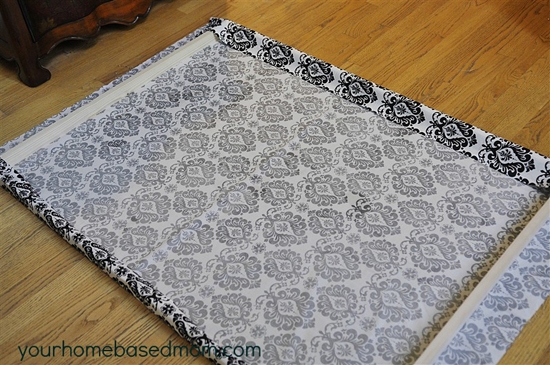 I did a nice little mitered corner.
Pull the fabric nice and tight so the fabric is pulled taut over the frame.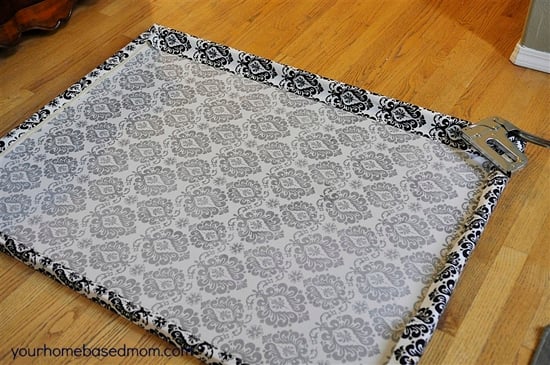 It is then ready to hang on the wall.  I do recommend hanging it straight though.  Not crooked like mine!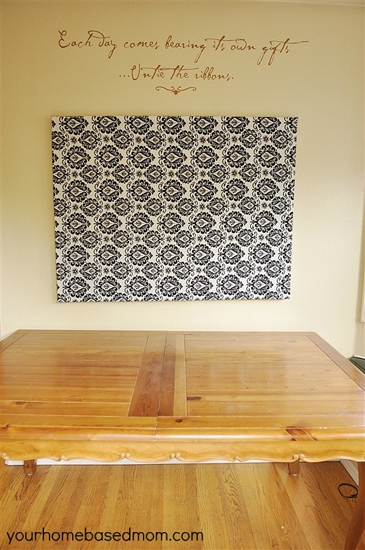 You now have a nice blank canvas on which to create whatever backdrop you'd like.  For the bridal shower I ordered some colored paper fans from Polka Dot Market and just attached them to the backdrop with straight pins.  They are super lightweight and a straight pin worked great to hold them in place.
Such a fun and inexpensive way to add decoration to any party or event.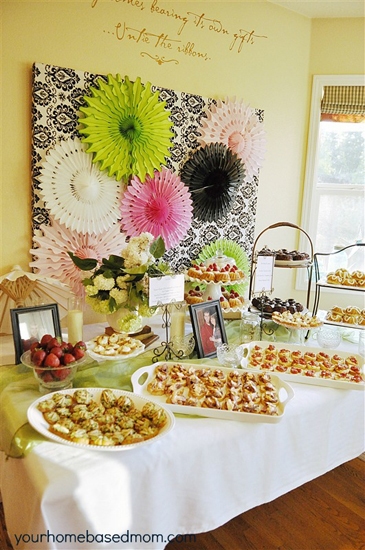 I think the possibilities are pretty much endless for this backdrop.  Watch for it in upcoming parties to see what I do with it!