Today I have a gift for you.
As promised, I have put together a pdf file of all the wonderful Lovely Lemon recipes that were submitted.
It's a large document  – 57 pages full of lots of yummy lemon recipes.  I hope you enjoy them as much as I have.  I have also put a cover page in the document but it is in the middle of the document – sorry – a few technical difficulties but you can print it off and use it as a cover.  I like to put my recipe pages into 8 1/2 x 11 page protectors and then into a 3 ring binder.
I will also be putting a button on my front page where you can click to get the recipes.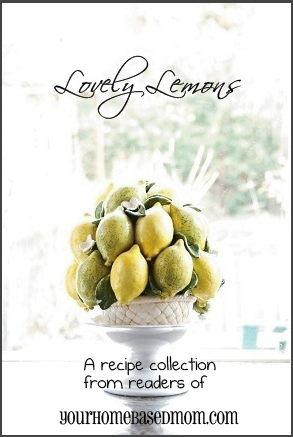 Go get yourself a bag of lemons and get cooking!
Please let me know which ones you try and what you think!
Photo by Megan Elle Photography
Stay Updated!
Need more recipes and creative ideas? Sign up and get a FREE copy of my ebook! Do you think your friends would love this too? Please share my blog with them. Thanks!