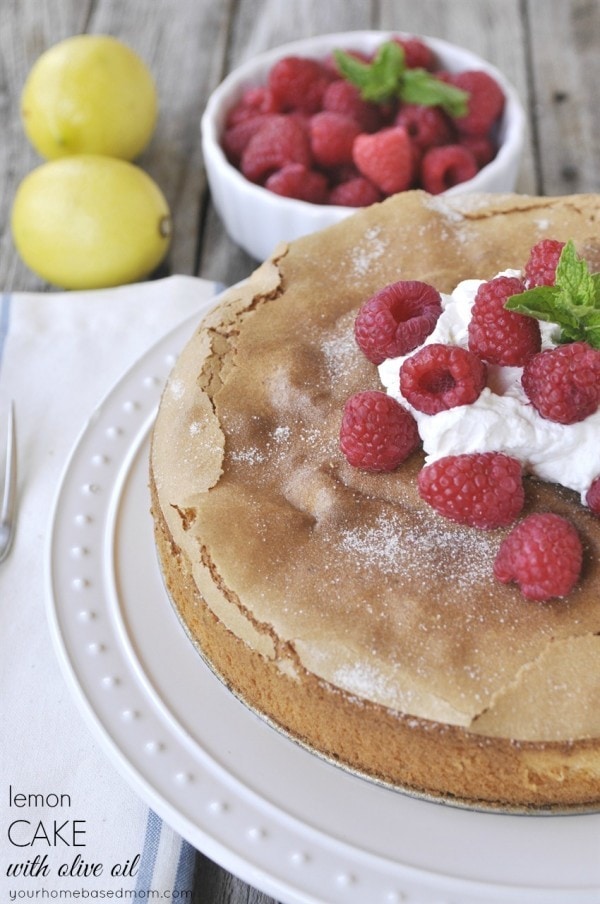 This is a Sponsored post written by me on behalf of Pompeian.  All opinions are 100% mine.
Did you know that August is National Olive Oil Month?
In honor of National Olive Oil Month and as a Pompeian #PantryInsider, I took the Pompeian Pledge.   I agreed to swap butter for olive oil in one of my favorite recipes.  There are lots of reasons to use olive oil vs. butter.  When you use olive oil you cut your fat by 25%.  You are also getting less saturated fat and no cholesterol.  For those of you who are allergic to butter, olive oil is a great alternative.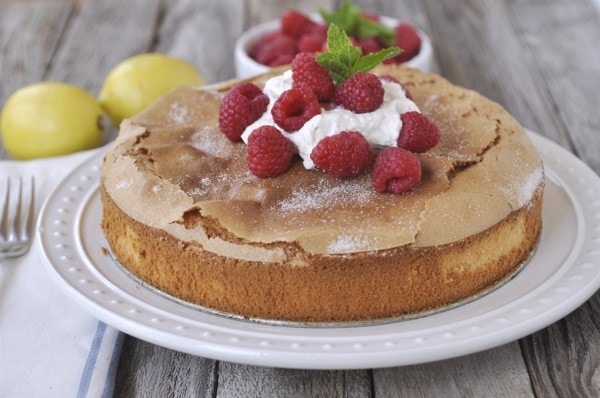 I was craving cake the other day and lemon always sounds good to me so I decided this lemon cake recipe I have had for years was the perfect thing to make the swtich with.  This cake has a nice subtle, light lemon flavor and is nice and moist.  I was a little concerned that the cake would taste too olive oily because the lemon flavor is so subtle but it didnt' at all.  The olive oil made the cake more moist and I couldn't taste the olive oil flavor at all.  I actually love the flavor of olive oil, I just wasn't sure how it would taste as a cake. The lemon flavor was still there and the olive oil did not overpower it all.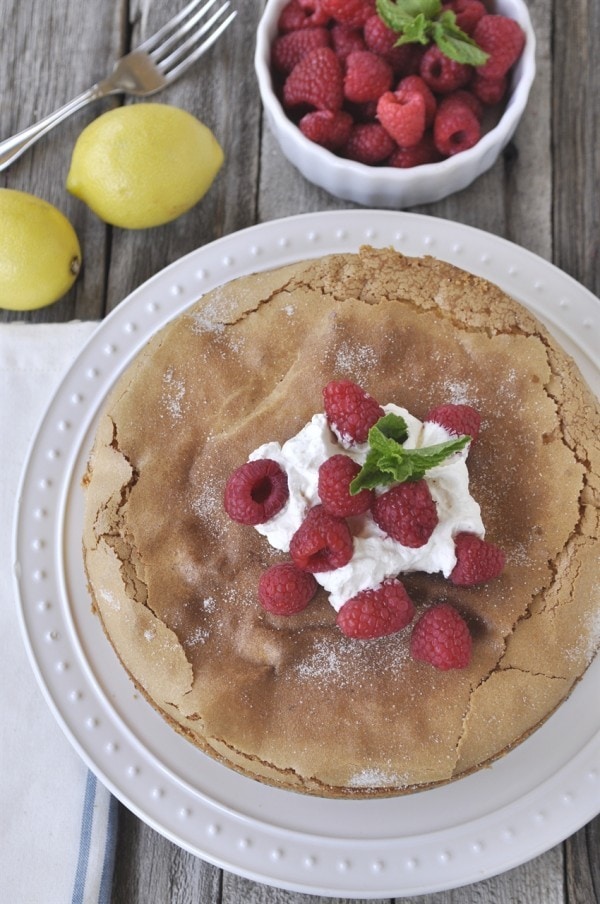 I love the crispy top that forms on this cake.  I sprinkled it with some sugar before baking and then added berries and whip cream!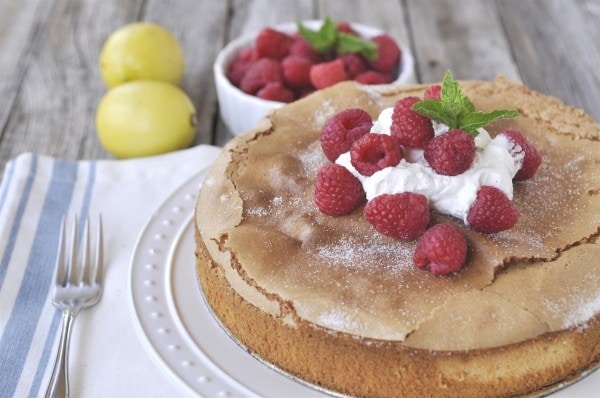 Pompeian Olive Oil has a great chart for you to use when you are converting butter to olive oil in your recipes.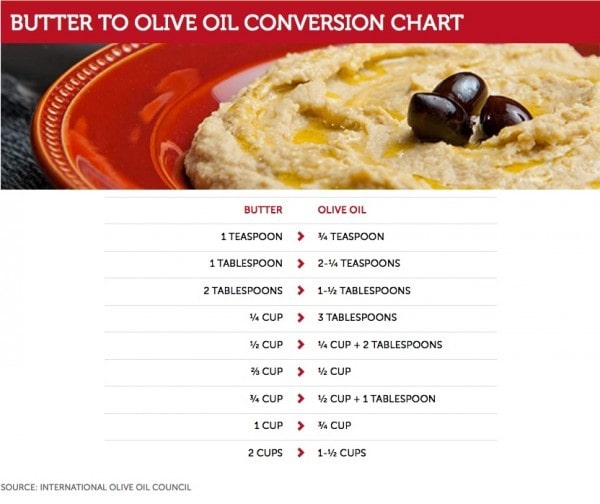 So celebrate National Olive Oil Month by taking the Pompeian Challenge and convert the butter to olive oil in one of your favorite recipes! Overall, I think the olive oil only improved this cake!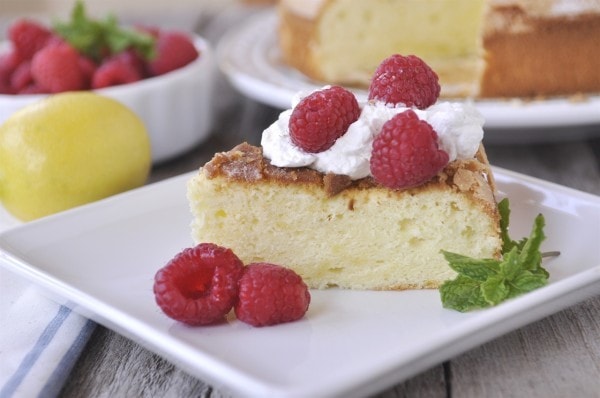 Don't you wish you could have a bite!?  You can get more information about taking the Pompeian Pledge over at their Facebook page.  1,000 people who take the pledge will be randomly selected to win a coupon for a free bottle of Pompeian Extra Virgin Olive Oil, along with a free movie rental redemption code and they will also be giving away movie prize packs throughout the month.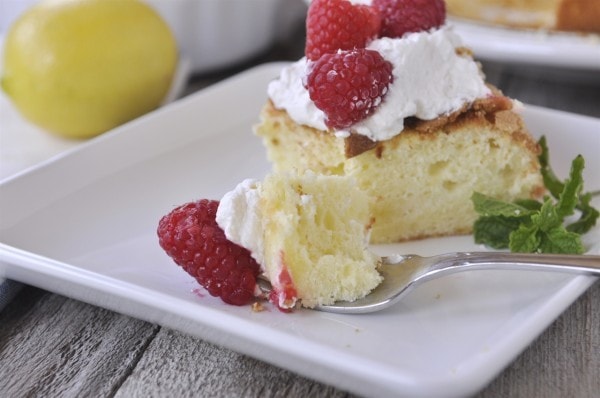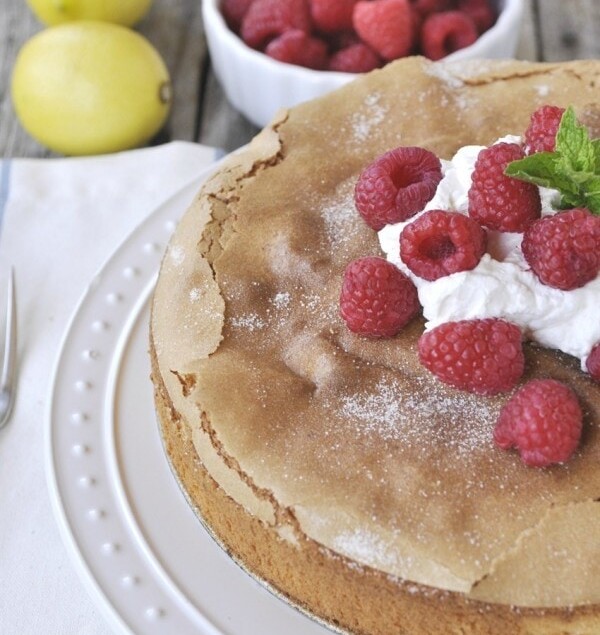 Lemon Cake with Olive Oil
Ingredients
3/4 C extra virgin olive oil
2 Tbsp lemon juice
1 tsp lemon zest
1 C cake flour
5 large eggs seperated
3/4 C sugar divided
1/2 tsp salt
berries and whip cream to garnish
Instructions
Heat oven to 350 degrees.

Line the bottom of a 9 inch springform pan with parchment paper. Do not grease pan.

Grate lemon zest and add to flour.

Beat together egg yolks and 1/2 C sugar until it is thick and pale. 2-3 minutes

Add in olive oil and lemon juice.

Mix until just combined.

Add in flour until just combined.

Beat egg whites with salt until foamy.

Add in 1/4 C sugar a tablespoon at a time, beating until it forms a soft peak.

Fold 1/2 of the egg whites into yolk mixture.

Fold in remaining egg whites.

Put batter into springform pan.

Gently hit pan onto a hard surface 2-3 times to release air bubbles.

Sprinkle to of batter lightly with sugar.

Bake until golden brown and toothpick comes out clean.

Allow to cool, approx. 30 minutes

Run a knife around edge of pan and remove sides of pan.
Enjoy!
Leigh Anne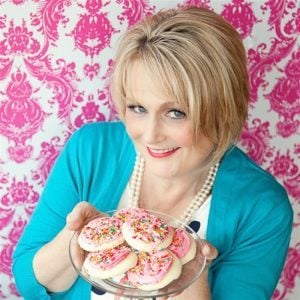 You can also visit me on Facebook, Pinterest, Twitter or Instagram.