From Leigh Anne:  I am so excited to welcome my friend Mique to the blog today.  If you are a regular reader you know that once a month I share a fun recipe on Mique's site – Thirty Handmade Days.  Lucky for you and me Mique has agreed to pay us a visit here at Your Homebased Mom once a month and share some of her amazing printables!  I am so excited for the ones she is sharing today and I can't wait to print them off myself!  Welcome Mique!
Hi! I'm Mique from Thirty Handmade Days and the Queen Bee Market. I'm excited to be here on Your Homebased Mom. On 30days I share printables, gift ideas and recipes. One of my favorites is the simple Anniversary on the Hour gift idea.
Recently Leigh Anne and I were chatting about our love of quotes and thought it'd be fun to share a few here. Over the weekend we got to go to church in our pajama's for the LDS General Conference sessions. What a weekend. There were so many wonderful talks to be uplifted and inspired by. Here are some of our favorite quotes that I turned into printables: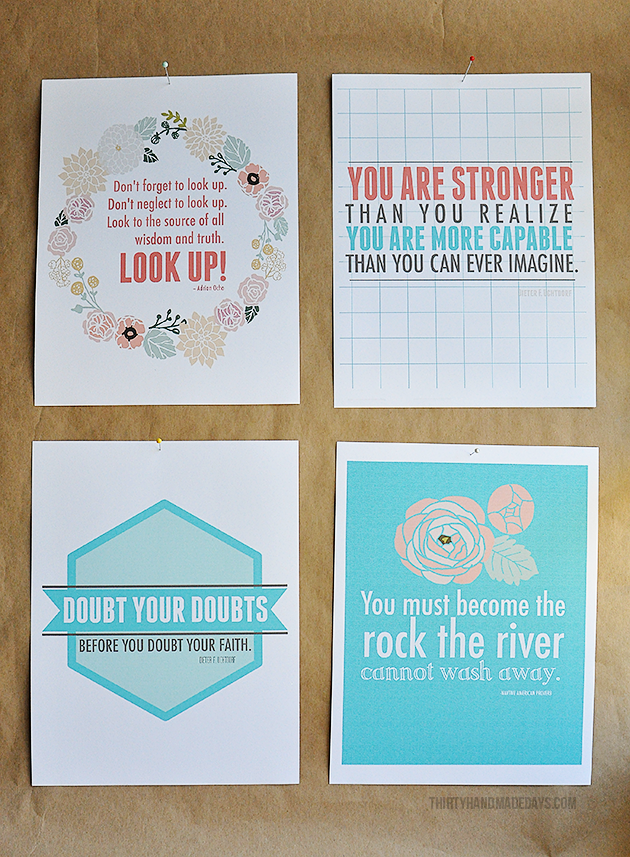 If I could spend all day creating printables I would. Add quotes in the mix and I'm in heaven. So these printable quotes were especially fun to put together.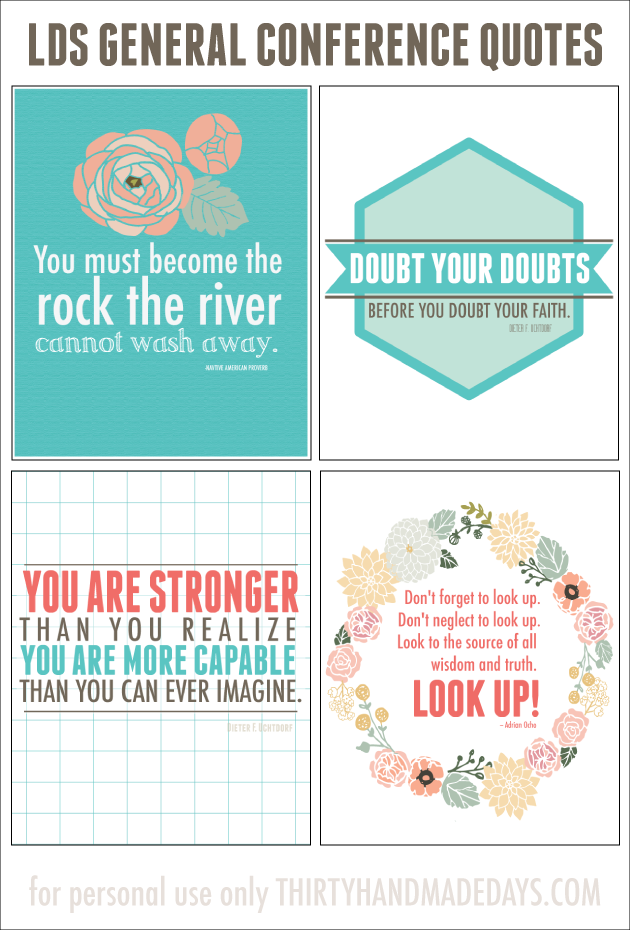 Download these 8×10 prints:
You must be the rock quote
Doubt your doubts quote
You are stronger quote
Look up quote
For personal use only. Thank you!
*Some elements from the designs were purchased at the Ink Nest.
Thanks for letting me hang out here today. I hope you'll stop by and say hi.

You can catch me on Pinterest, Facebook, Instagram, Twitter & Google+ too.
AND I'll be hosting my next Queen Bee Market, a craft boutique, in Oceanside, CA on November 1-2nd. Come shop and say hi!