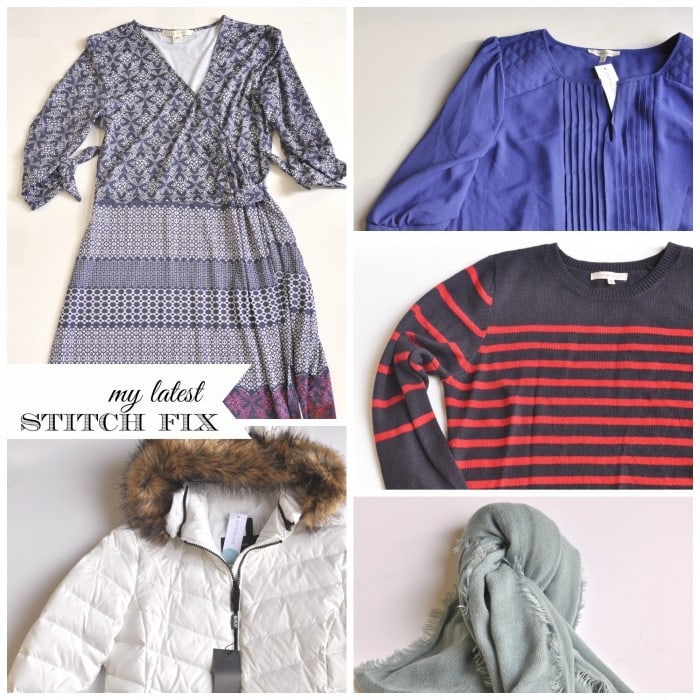 A few weeks ago a reader emailed me to ask me if I was still getting Stitch Fix shipments each month.  I assured her I was and then realized it had been several months since I had shared my Stitch Fix boxes with you.  Shame on me.  So I have a lot of catching up to do.  Today you are going to get to see my last FOUR Stitch Fix shipments.  They are some of my favorites.  Out of the 20 different items I received in those shipments I only returned 4.    Not bad!
For those of you not familiar with Stitch Fix, it is a monthly subscription service that provides a personal stylist and an opportunity to get hand-selected women's fashion shipped free, straight to your door. You can then try them on in the privacy
of your own home -risk-free. Keep what you love and send the rest back. A shipping bag is included, addressed and postage paid. You have three days to return it.  You can sign up to have a box come every month or just pick and choose the dates you want.  No contract, no obligation.  There is a $20.00 stylist fee but that is credited toward anything you purchase.
You're own personal stylist for FREE!
1.  Look by M Prescott Solid Fringe Detail Wrap Scarf.  Price $32.00
I loved everything about this scarf, the shape, the color and it is incredibly soft!  In fact I gave the scarf to a sweet friend for her birthday and I had a hard time parting with it.  KEPT IT!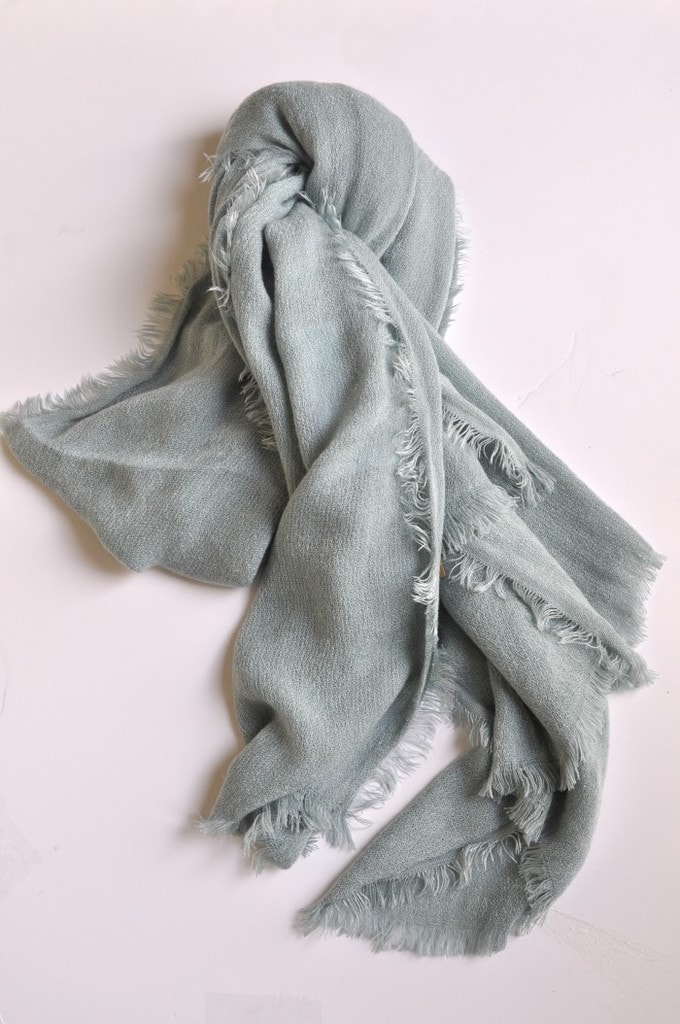 2.  Andrew Marc Re Removable Fur Hood Quilted Puffer Coat .  Price $108.00
Loved the coat and it fit perfect.  I especially liked the length of the coat but because I have another white quilted style coat I DIDN"T KEEP IT but I totally would have if I didn't have another white coat.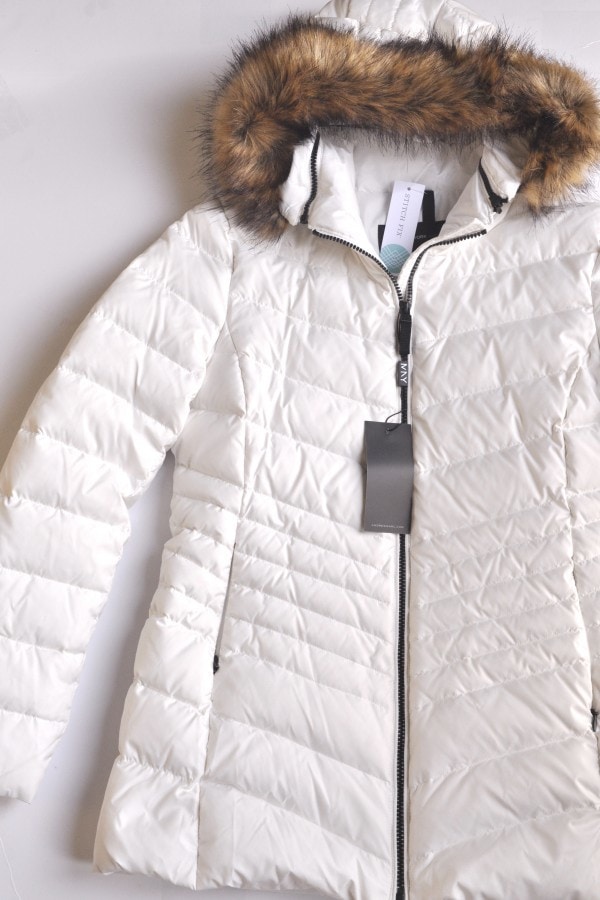 3.  41Hawthorn Lizzy Colorblock Striped Sweater.  Price $68.00
Loved this sweater from the moment I opened the box.  It is nice and soft and I liked the length.  Perfect with skinny jeans or leggings.  I KEPT IT!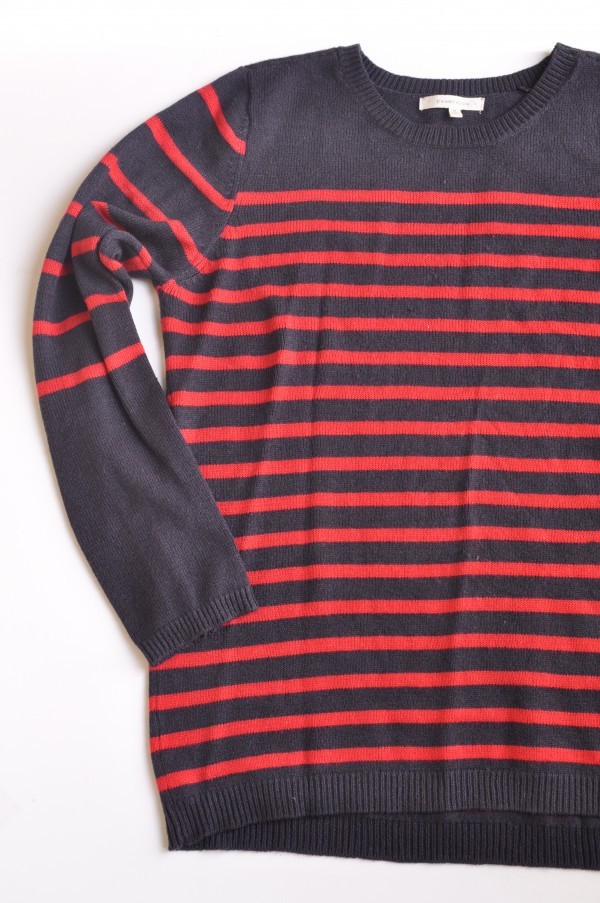 4.  Market and Spruce Anghela Angela Quilted Detailed Blouse.  Price $74.00
I loved the color of this blouse but not the style.  I didn't like the way it popped out at the bottom because of the heavy hem.  I DIDN'T KEEP IT.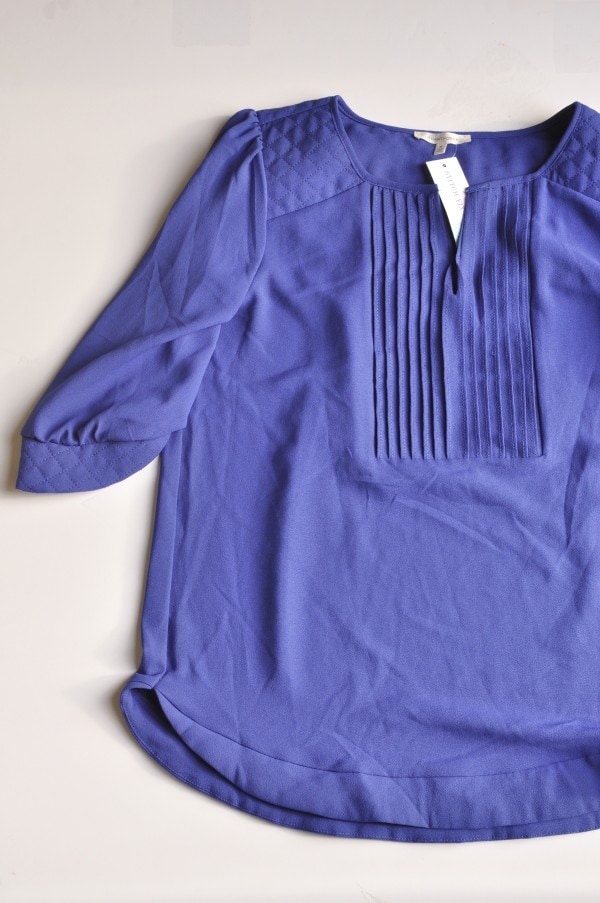 5.  Uttam Pascha 3/4 SLeeve Printed Wrap Dress.  Price $88.00
I wasn't sure about this dress when I first opened the box but after trying it on I really liked it.  It fit perfectly and I wore it the next day to church.  I was speaking in church and a new dress is sure to give you confidence!  I KEPT IT!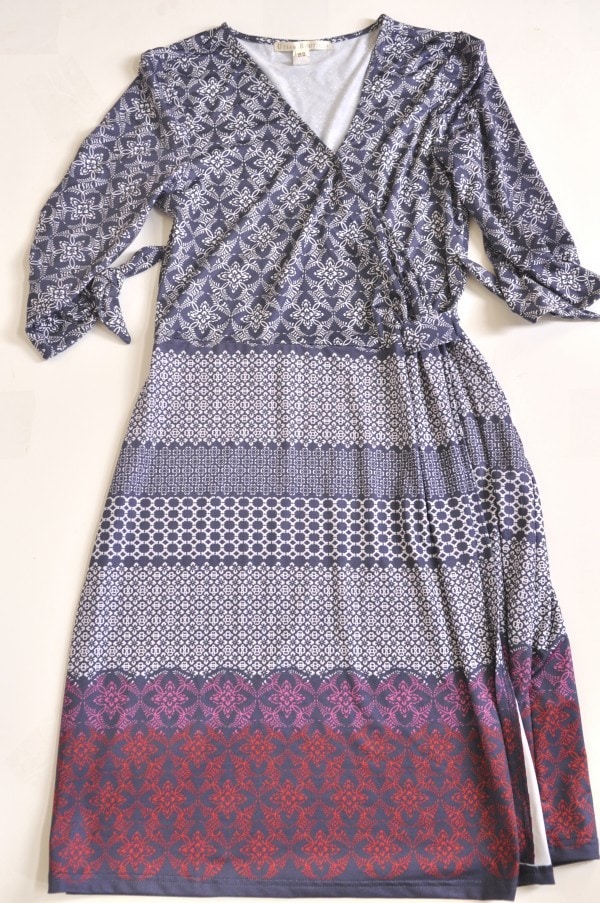 Stitch Fix Score:  3 out of 5

 So there you have it.  Stitch Fix did a pretty good job this last month.  The only item I didn't like was the one shirt.   The thing I love most about Stitch Fix is having someone else pick things out for me.  I love the convenience too but I love having someone else make clothing suggestions for me.  With every box there is always at least one item that I think I'm not going to like but I end up loving.  It is something I wouldn't have picked out for myself but when someone else suggests it and I try it on, I end up loving it.  I have widened my fashion
horizons with Stitch Fix!
If you'd like to give it a try you can sign up
using my referral link (I get some store credit).  I do recommend you try it for 2-3 months.  Don't expect for them to hit a homerun on every item the first time.   In the beginning I would receive 4 clothing items and one jewelry piece but I asked them not to send any jewelry for right now and send 5 clothing pieces.  Also if there is something specific you would like they will include that.
Here is a short recap of my other three boxes:
October Stitch Fix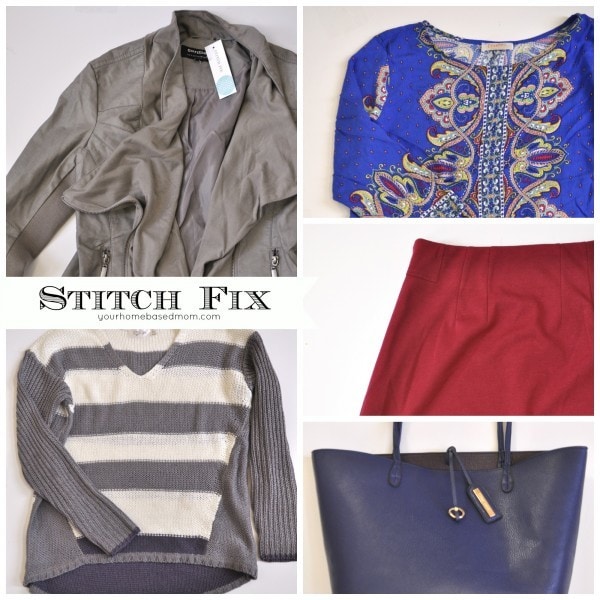 1.  Street Level Parvin Reversible Hang Tag Detail Tote.  Price $64.00
Love this bag and I KEPT IT.  It's reversible too which is fun.  Blue on one side, purple on the other side.  I had asked Stitch Fix for a new fall bag and they came through for me.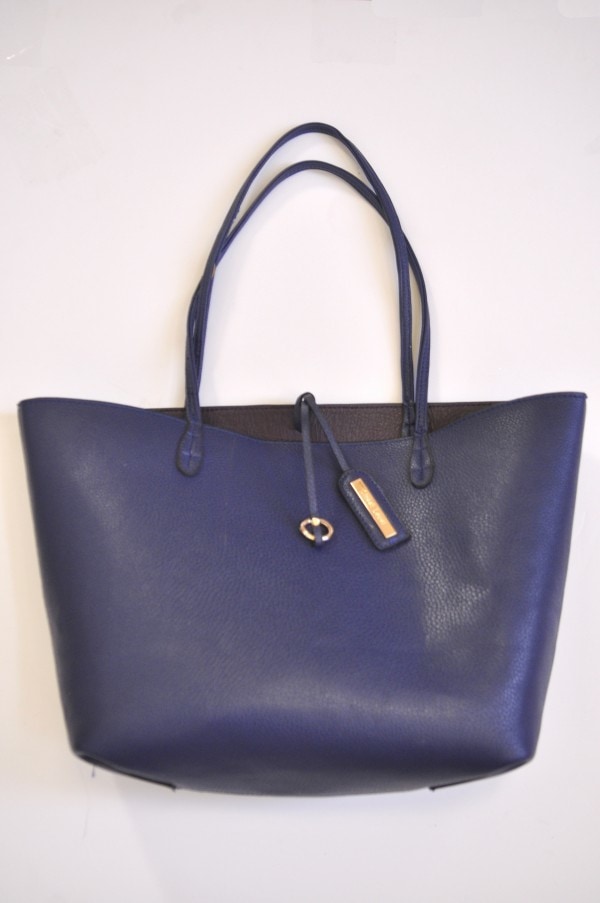 2.  Coffeeshop Leanna Faux Leather Funnel Collar Jacket.  Price $88.00
Wasn't super crazy about the drappy front of this jacket and I already have a couple of other grey jackets so I DIDN'T KEEP IT.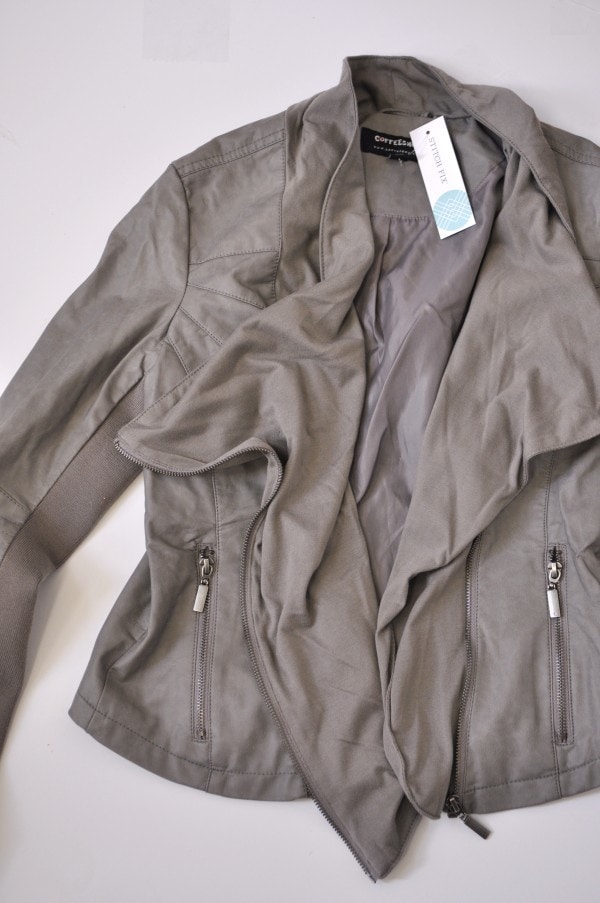 3.  RD Style Harris Twisted Seams Striped Sweater.  Price $64.00
Loved this sweater from the moment I took it out of the box and wore it right away.  Have worn it a lot since then. It has become my go to sweater.  Super comfy and I KEPT IT.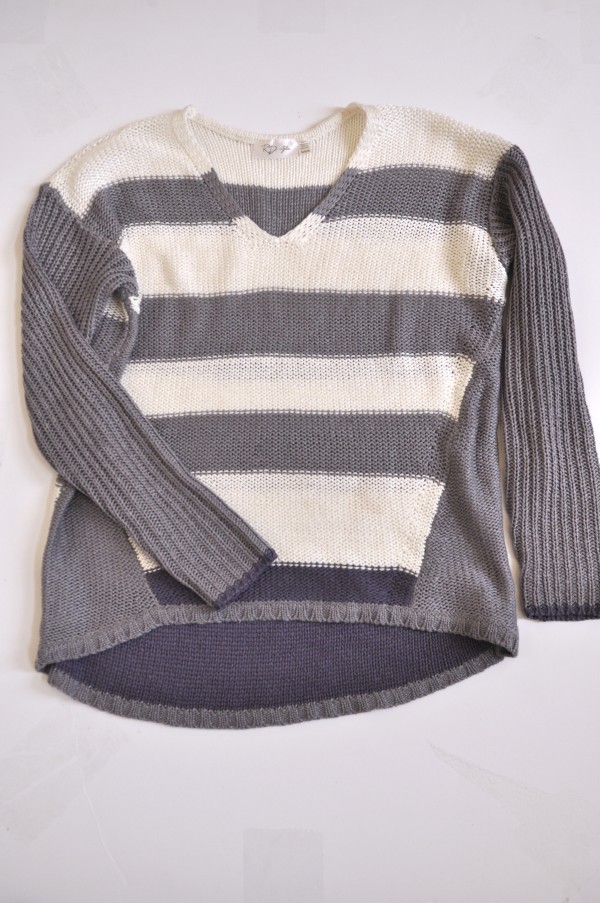 4.  Renee C Tucker Mixed Print 3/4 Sleeve Blouse.  Price  $54.00
This was another keeper.  Such a fun piece and different than what I usually buy.  That is why I like Stitch Fix so much – it gets me to try things I normally wouldn't.  I KEPT IT.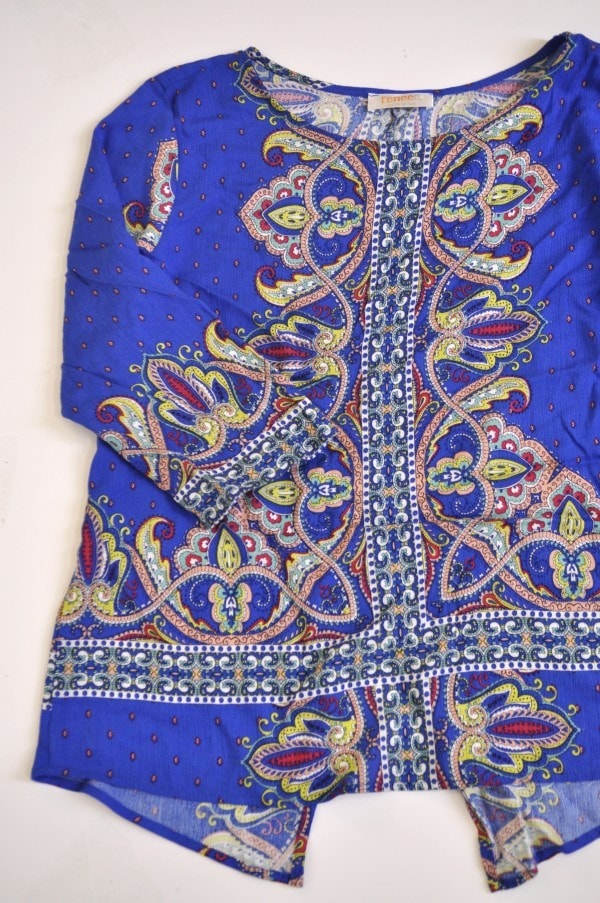 5.  41Hawthorn Jordanne A-line Skirt.  Price  $68.00
I liked the style and color of this skirt but unfortunately it didn't fit.  A bit to small and a bit shorter than I prefer.  I DIDN"T KEEP IT.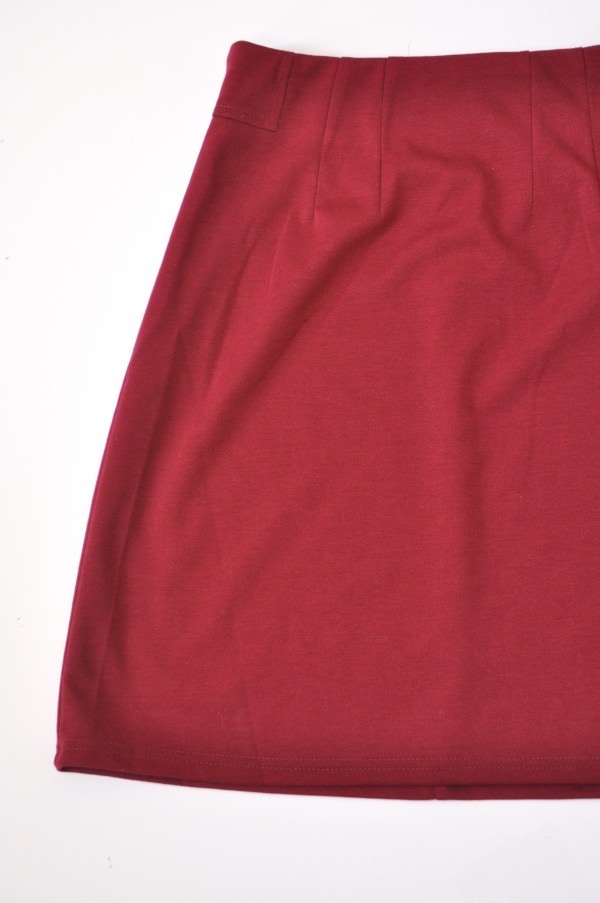 Stitch Fix Score  3 out of 5
September Stitch Fix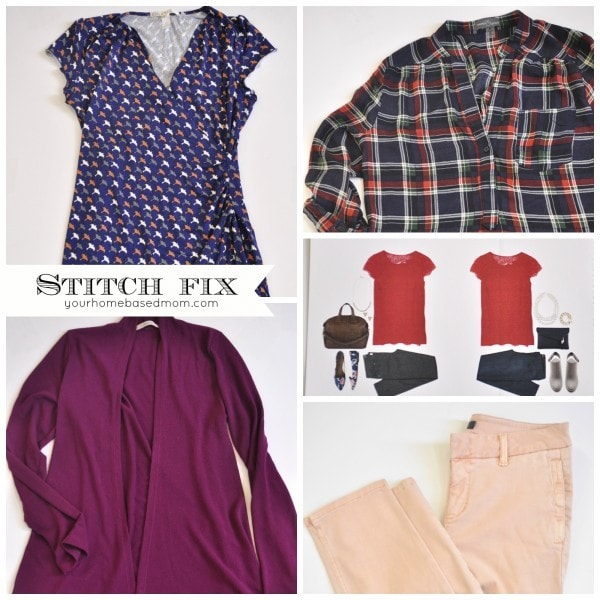 1.41 Hawthorn Abrianna Longsleeve Knit Cardigan.  Price $48.00
Loved this sweater, the style, the color and the fit.  It is the perfect throw on over anything sweater which is exactly what I do!  Throw it on over everything.  I KEPT IT.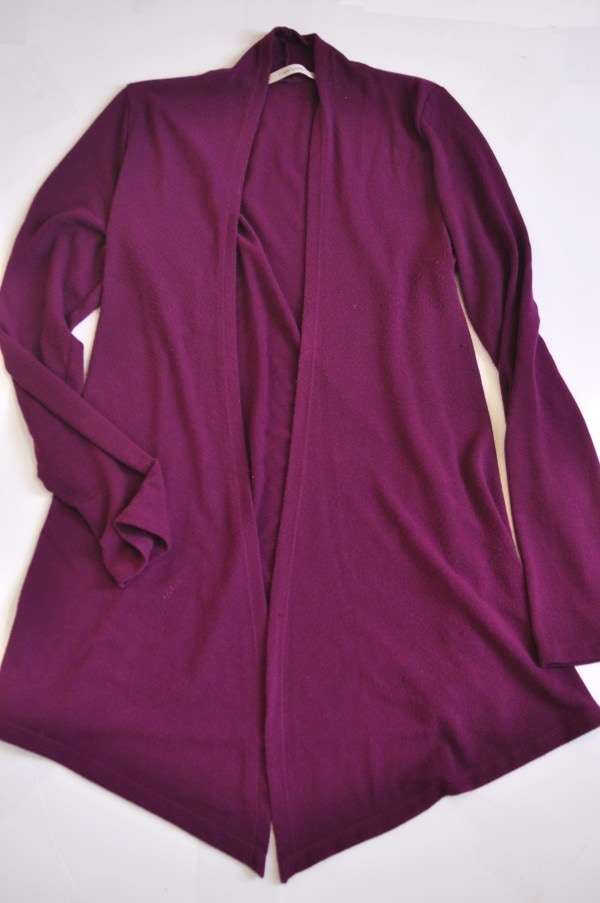 2.  Kensie Shannon Lace Back Short SLeeve Blouse.  Price $68.00
I didn't get a picture of this before I gave it to my daughter Tessa.  She loved it so I was a nice momma! I KEPT IT
3.  Market and Spruce Colibri Plaid Printed Tab-Sleeve Shirt.  Price $48.00
Another fun pick that is super soft and comfortable and a great go to piece for this Fall.  Everyone needs a great plaid shirt.  I KEPT IT.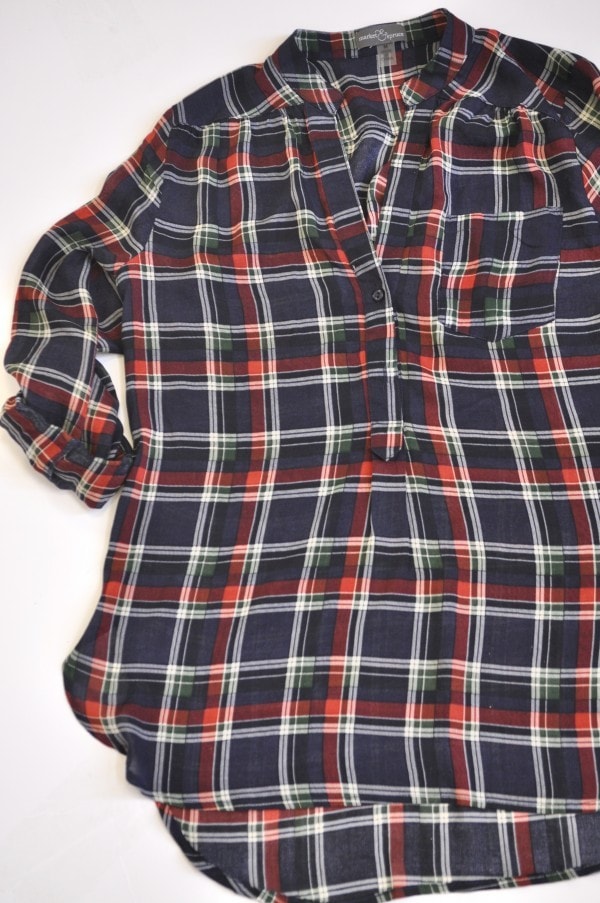 4.  Uttam Paddy Bird Print Bleted Wrap Dress.  Price $114.00
This dress is a perfect transitional piece from summer to fall.  Wear it as it is or throw a sweater or jean jacket over it as it gets coolor.  Looks great with sandals or with a pair of boots.  I KEPT IT.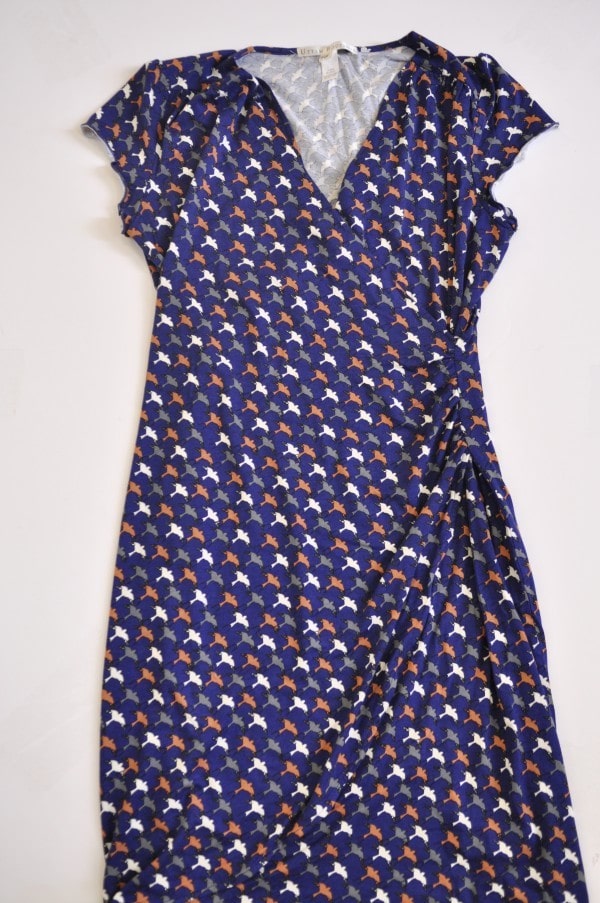 5.  Level 99  Patrick Cropped Chino Pant.  Price $68.00
These pants were a perfect transitional piece too.  Works for summer and into fall.  Comfy and I liked the cropped length.  I KEPT IT.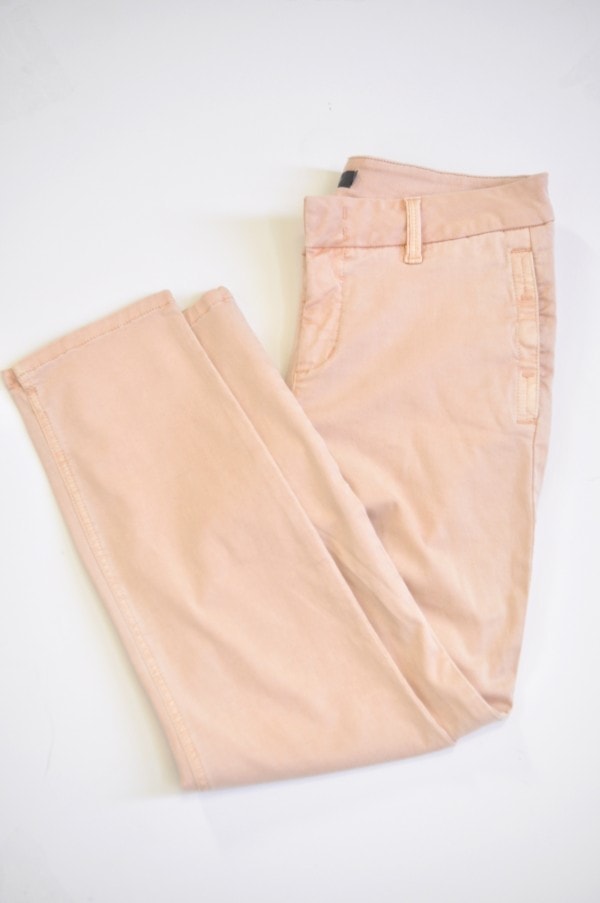 Stitch Fix hit a homerun this month. Stitch Fix Score:  5 out of 5
August Stitch Fix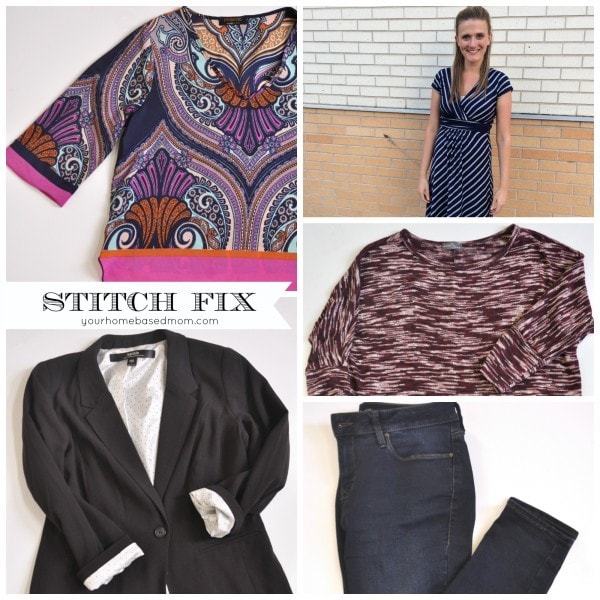 I managed to lose the sheet for this shipment that listed all the prices – sorry!  I will tell you though that this was one of my favorite shipments.  Loved everything in it.  I had requested a new blazer and the one they sent fit perfectly.  I love wearing it with the blouse and the skinny jeans!  A perfect go to outfit.
1.  Renee C Vancouver Graphic Print V-Neck Blouse.
Loved, loved this shirt.  It dresses up or down and I can basically wear it anywhere!  I KEPT IT.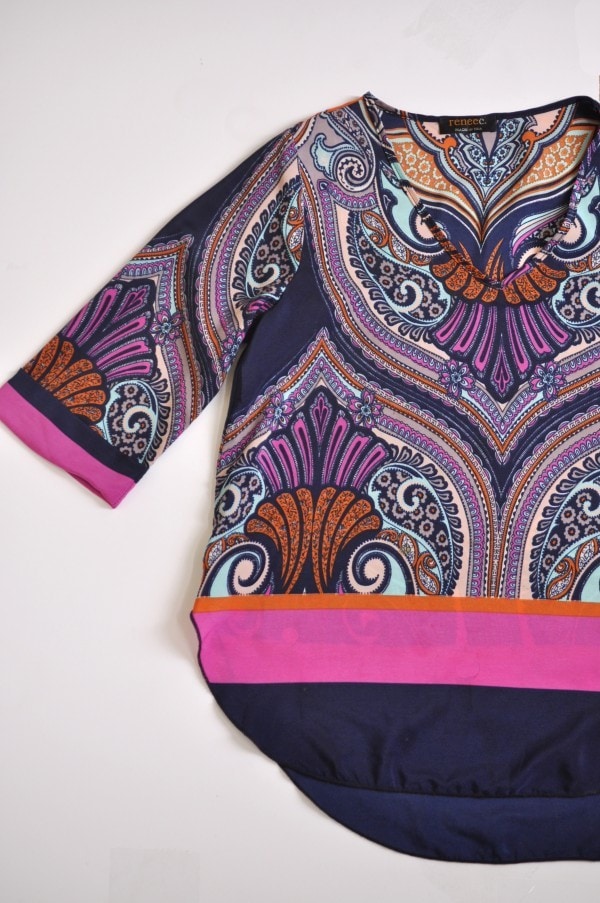 2.  Market and Spruce Sawyer Space Dye Dolman Sleeve Knit Top.
This was another winner.  A great piece to go with jeans or a skirt.  I've worn it a ton.  I KEPT IT.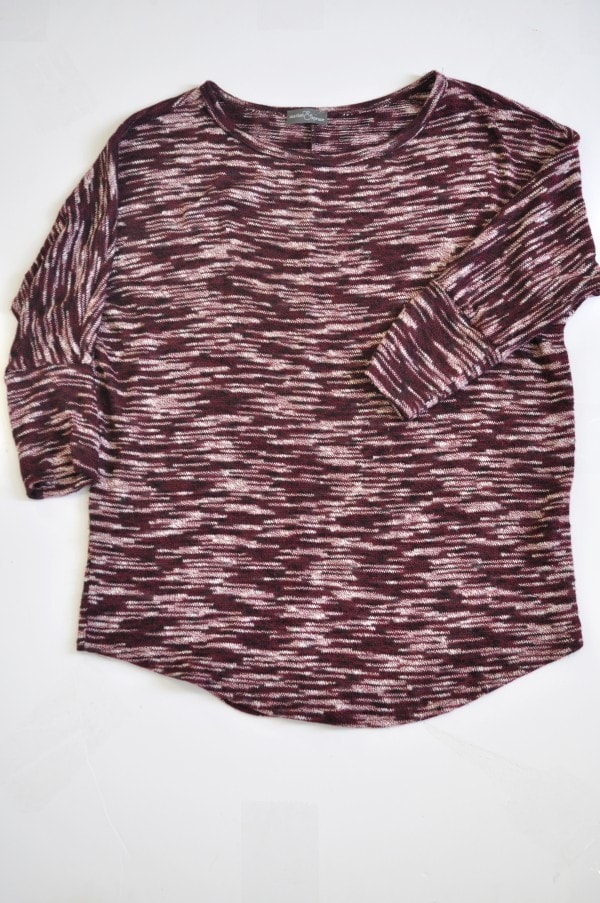 3.  Mavi Freida Ankle Length Skinny Jean.
I am always a little nervous when I see a pair of pants in my shipment because pants are harder to fit but these were a perfect fit.  They are super comfortable with lots of great stretch and I love the dark color.  I KEPT IT.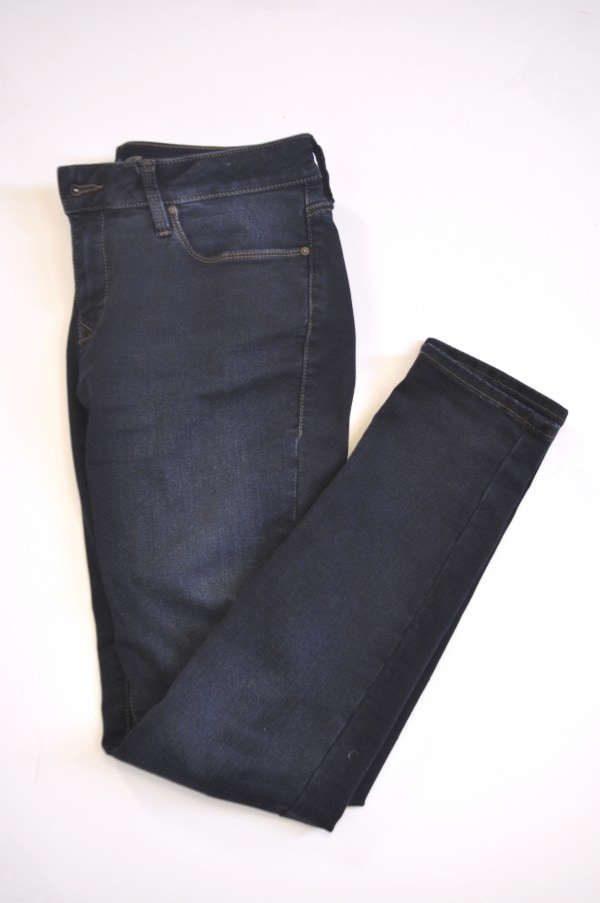 4.  Gilli Nikky Striped Faux Wrap Jersey Dress.
I liked the idea of this dress, I just didn't like the way it fit my body.  I am fairly busty for my size and this dress made me look REALLY busty.  It was a great length and I like the sleeve.  I gifted it to my school teacher daughter and she loved it!  Another great transitional piece – just throw a sweater or jean jacket on over it and doesn't it look cute with her boots!  I KEPT IT.

5.  Kensie Rebekah Contrast Detail Blazer
Loved this blazer, the color, the length, the style.  It looks good with everything.  Every wardrobe should have a good basic blazer.  I KEPT IT.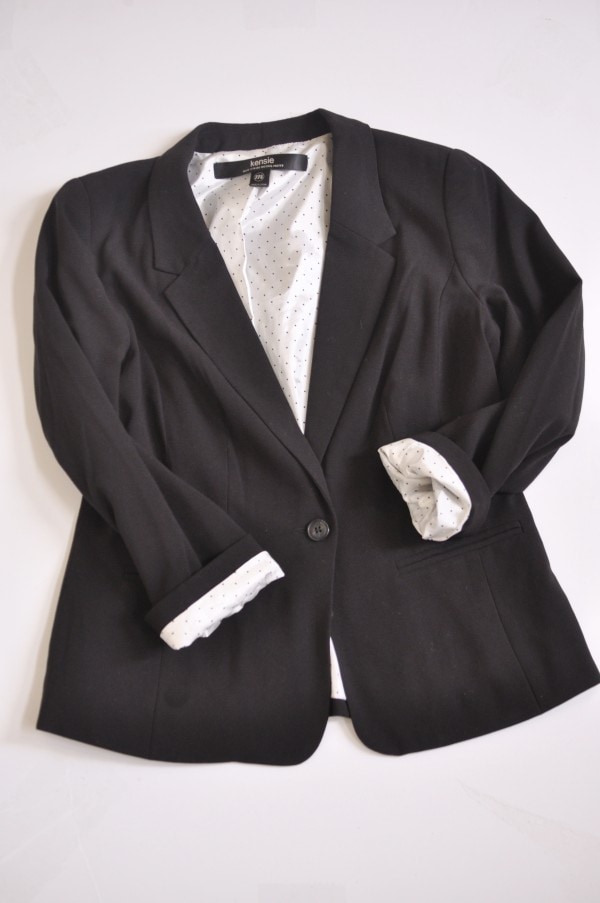 Stitch Fix Score:  5 out of 5
Phew!  There you have it.  Four months of Stitch Fix!
If you'd like to give Stitch Fix a try or ask for it for a Christmas gift here is the info:
If you have any questions just ask away in the comment section.
I was not compensated for this post but if you decide to use Stitch Fix and use the link I have provided I am given credit towards my next order.
See other Stitch Fix posts here:
Get my Weekly Menu Plan for FREE!
Receive my FREE "What's for Dinner?" Meal Planning Course, a copy of my FREE ebook that includes my most popular recipes and my FREE weekly Meal Plan.