GIVEAWAY CLOSED – thanks to everyone who entered
Today is my birthday and I'm celebrating by gifting one of you one of my favorite things!
We're celebrating with a Kitchen Aid giveaway!!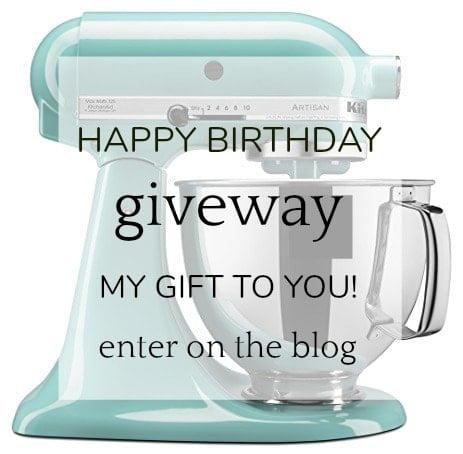 Today is my birthday and it's kind of a big birthday!  I've been having birthday dread for months now!
I was talking about my birthday dread with a friend and she had this advice for me:
"Just own your age!  With age comes all of the things you can't buy.  Wisdom, respect, knowledge.  You have all of those because you've earned it and paid your dues.  60 never looked better my friend!"
So I'm owning 60!
I've decided that I need to be grateful for my birthday, grateful that I am able to celebrate my birthday! Growing old is truly a gift. And I get to be Grammie to these cuties!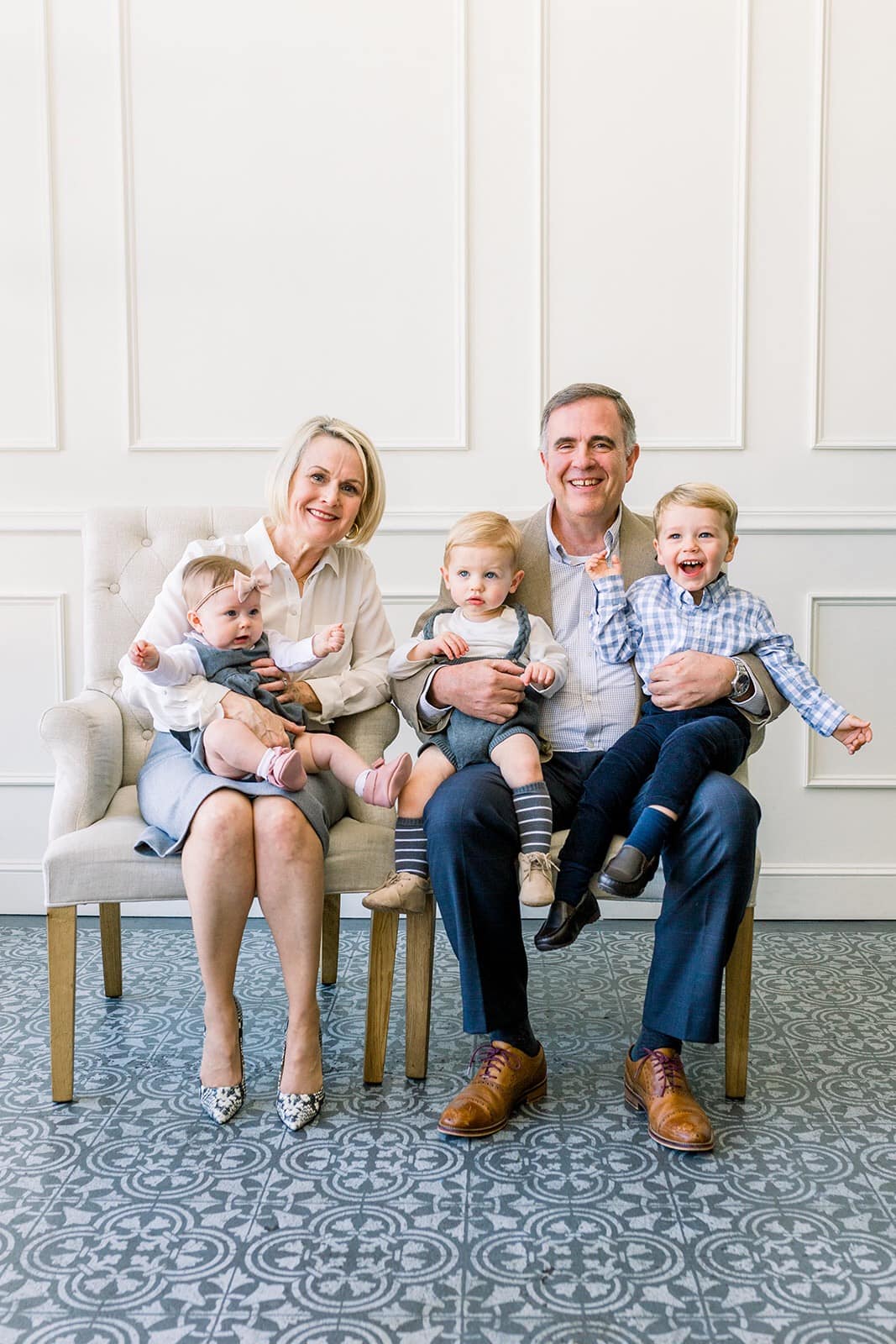 I am lucky enough to have the gift of a birthday this year and in honor of my birthday I am giving you a gift!  Giving gifts is one of my love languages and I must admit receiving gifts is also one of them but today I'm giving one of you one of my very favorite things which is a 5 qt. Kitchen Aid Mixer.  I use mine every day and love, love, love it.
I want to say thank you to all of you who have followed along on this blog journey of mine, many of you from the very beginning 12 years ago!  You have become my friends.  I am so grateful for all of you!!  I love when I get comments or emails from you letting me know how much you loved a recipe.  I love when you stop me in the grocery store or in an airport to say hello.
I am only able to do what I do because of you!
This giveaway is not sponsored by anyone but me.  It is my gift to you.  I have been so blessed that I just wanted to take the opportunity to share the blessings with someone else.  This blog started out on a whim and has now grown to be such an amazing blessing to my family and I couldn't have done it without all of you.  This blog wouldn't exist without you!
So, Happy Birthday to all of you!!!  I hope one of you will enjoy this beauty as much as I do and that maybe you'll use it to make a few of my recipes!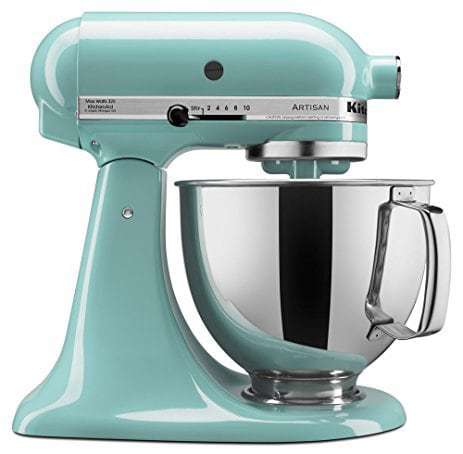 How to Enter the Kitchen Aid Giveaway:
I own this pretty aqua sky color but you can choose any color you want.  There are a lot of colors to choose from!  To enter to win this beauty just leave a comment with the color you would choose.  You can check out all the colors here.
Giveaway open until midnight January 10, 2020 PST. Giveaway open to Canada and US residents only (due to shipping costs).