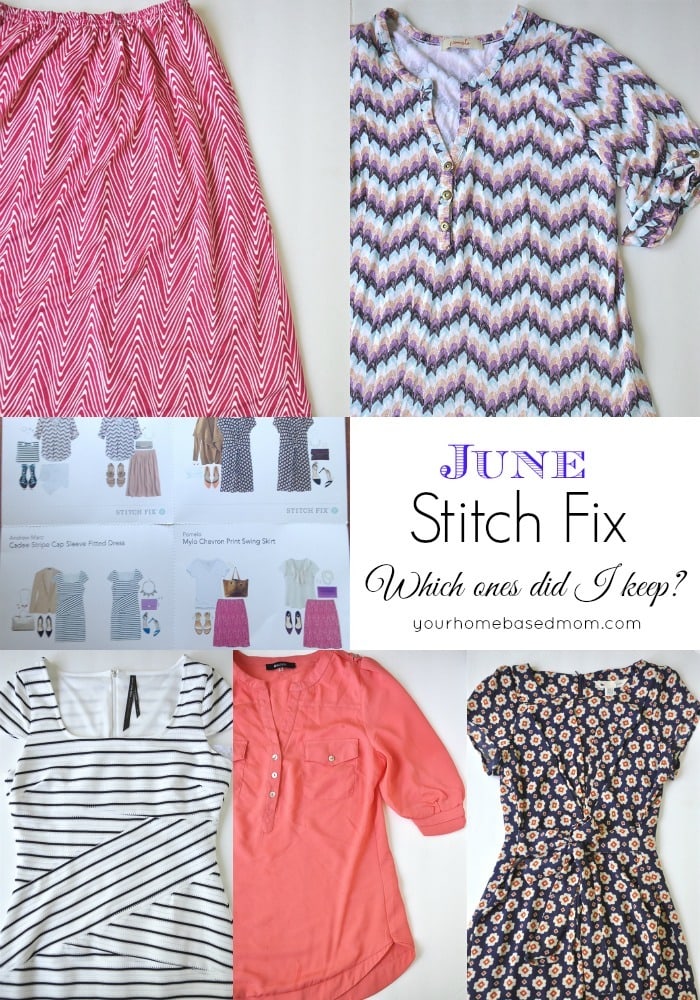 I've been getting Stitch Fix monthly shipments for 10 months now.  They just keep getting better and better!
 I shared with you my first Stitch Fix shipment here.  For t hose of you not familiar with Stitch Fix it is a monthly subscription service that provides a personal stylist and an opportunity to get hand-selected women's fashion shipped free, straight to your door. You can then try them on in the privacy of your own home -risk-free. Keep what you love and send the rest back. A shipping bag is included, addressed and postage paid. You have three days to return it.  You can sign up to have a box come every month or just pick and choose the dates you want.  No contract, no obligation.
You're own personal stylist for FREE!
If you'd like to give it a try you can sign up using my referral link (I get some store credit).  I do recommend you try it for 2-3 months.  Don't expect for them to hit a homerun on every item the first time.   In the beginning I would receive 4 clothing items and one jewelry piece but I asked them not to send any jewelry for right now and send 5 clothing pieces.  Also if there is something specific you would like they will include that.   This month I  had requested some fun summer skirts and dresses.
Here's what I received this month!  Come see what I kept and what I sent back.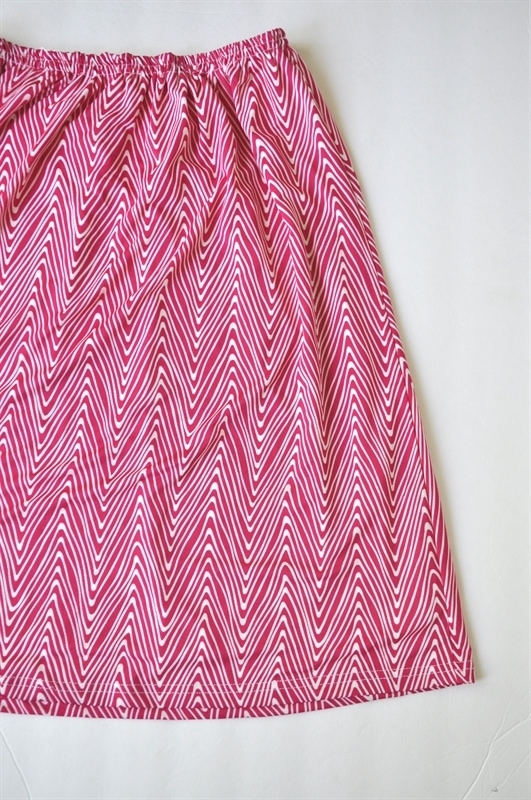 This Mylo Chevron Print Swing Skirt is fun!  I loved the cut of the skirt and the length.  It will be perfect for summer and will travel well too as it is knit.  Price:  $59.00.  I KEPT it.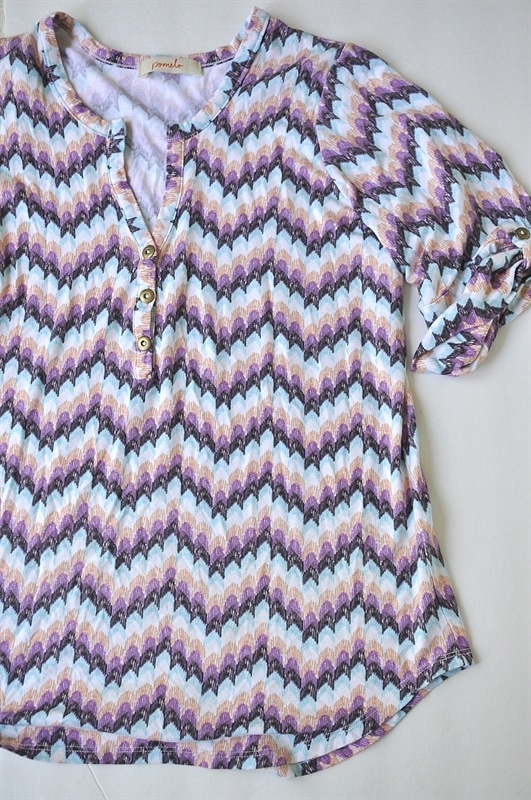 I wasn't too sure about this Pomelo Edmond Chevron Print Henley Shirt when I first pulled it out of the bed.  I'm not a huge fan of chevron in clothing but I totally fell in love with it when I put it on.  I loved the length of the shirt and the way it draped.  I already worn it several times. Price $54.00  I KEPT it.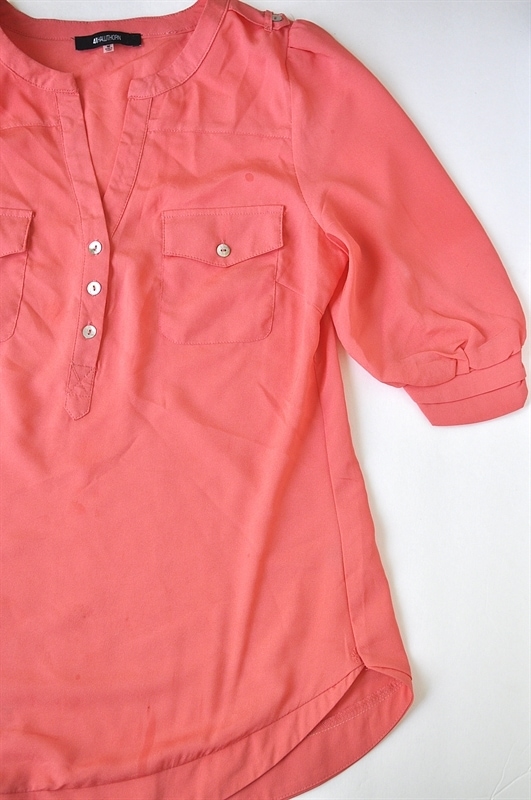 This 41Hawthorn Filbert 3/4 Sleeve Popover Blouse was a beautiful fun color for summer.  Perfect over a pair of white pants or black and also goes great with a skirt. Nice when I need something a little dressier than a t-shirt. Price: $58.00.  I KEPT it.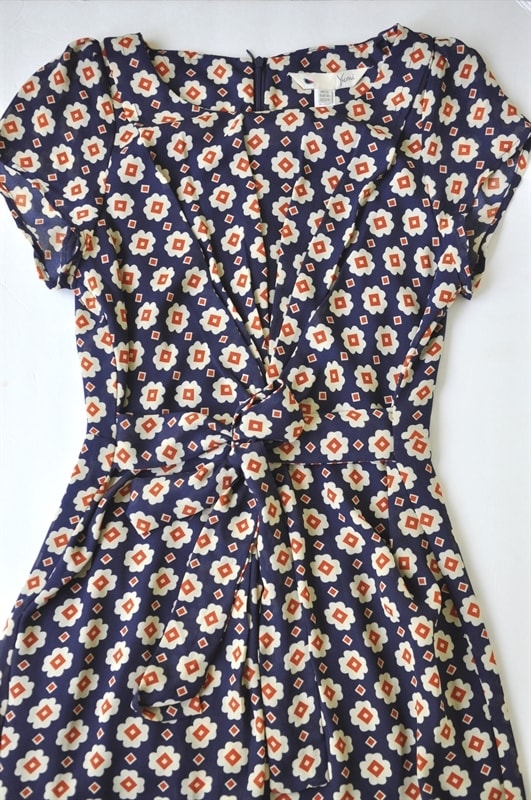 Loved this dress too.  The length was perfect and sleeve length was great too.  It will be perfect for church or date night.  The price point for this Yumi Faris Floral Print Cap Sleeve Dress was good too at $68.00.  I KEPT it.
Well, if you are keeping track,  so far, I have kept 4 of the 5 items I received!
The fifth item I loved too.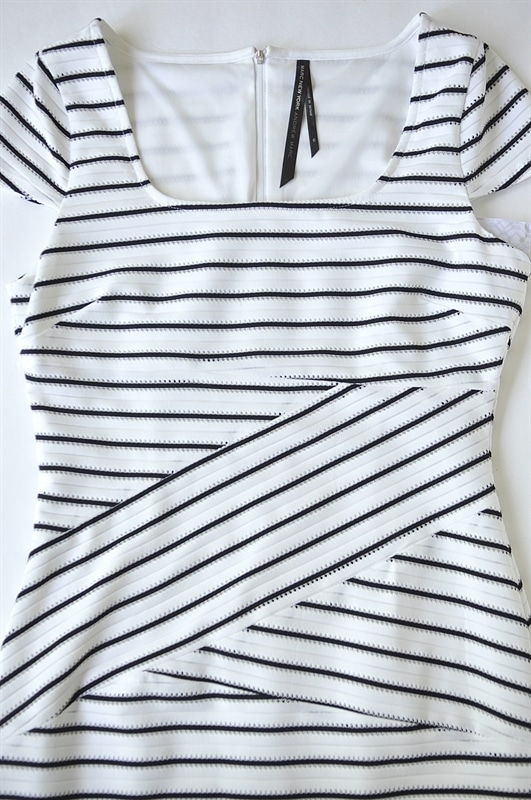 This Andrew Marc Cadee Stripe Cap Sleeve Fitted Dress was beautiful and I loved the slenderizing line of the dress.  I am just not a big fan of  myself in white dresses.  (Way too pale for white)  It's a bit dressier dress too and I really don't need anything that dressy right now.  The price point was a bit higher too at $158.00.  Since I didn't totally love it or need it I SENT IT BACK.
It was a good Stitch Fix month.  They are really listening to what I am asking for, longer lengths in skirts/dresses and things with sleeves which I really appreciate it!
If you have any questions just ask away in the comment section.
I was not compensated for this post but if you decide to use Stitch Fix and use the link I have provided I am given credit towards my next order.
See other Stitch Fix posts here:
Enjoy!
Leigh Anne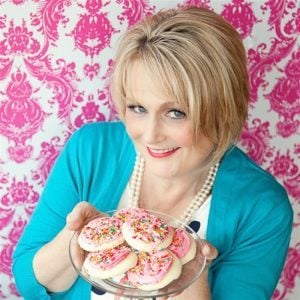 You can also visit me on Facebook, Pinterest, Twitter,  Instagram
and Google+
Get my Weekly Menu Plan for FREE!
Receive my FREE "What's for Dinner?" Meal Planning Course, a copy of my FREE ebook that includes my most popular recipes and my FREE weekly Meal Plan.