Here is June and July's Recommended Reads – what have you been reading?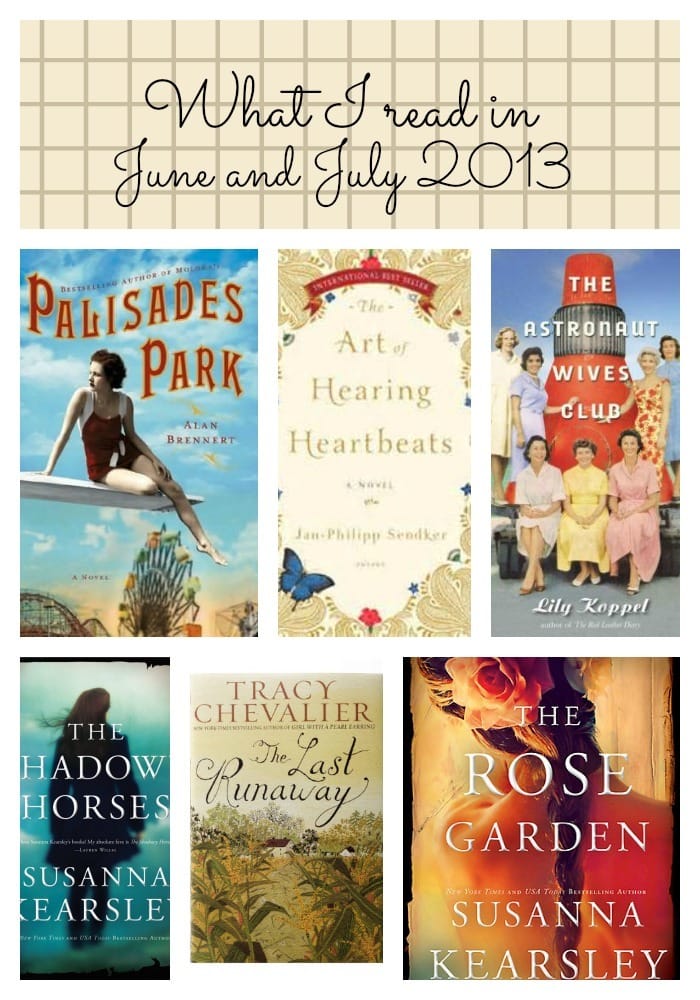 Summer is almost over and I didn't get as much reading done as I had planned and the majority of reading I did took place in my car listening to books on CD but that still counts!
I got off my English history kick and have been enjoying some "lighter" reads this summer.  My book group introduced me to Susanna Kearsley and I read The Winter Sea back in April and have really enjoyed reading more of her books – historical fiction, my favorite genre.
So here are my Recommended Reads for the last two months.
June Recommended Reads
Palisades Park by Alan Brennert.  I am a big fan of this author.  His book Molokai was one of my favorites and I really enjoyed Honolulu too.  I was excited for a new read from this author.  Palisades Park doesn't take place in Hawaii like the other two (at least not the whole book)  and is based on the real life Palisades Park  in New Jersey during the 1930's.    The the author grew up near Palisades Park.   The story takes us through the Great Depression and Pearl Harbor and a family of dreamers who don't always have the same dream.  I loved the combination of history and fiction.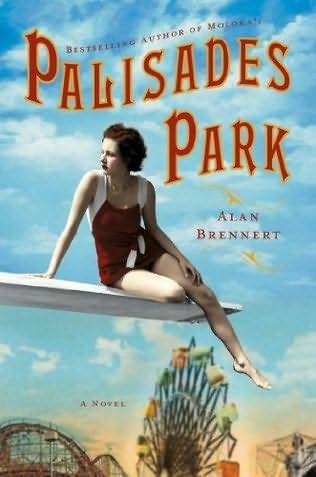 4.5 Stars
The Shadowy Horses by Susanna Kearsley.  This book is a sequel to The Winter Sea which our book club read and I loved.  This book also takes place in Scotland. This story is about a group of archaeologists searching for proof that Roman legions once roamed the land.  I love how this author combines, history, fiction, romance and a little paranormal into one story.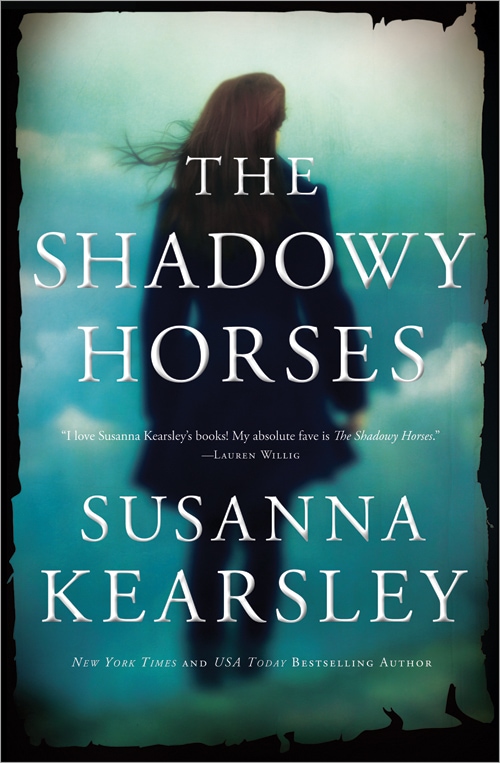 4.5 Stars
The Art of Hearing Heartbeats by Jan Philipp-Sendker.  This is one of my favorite books I have read this year.  Not only is it beautifully written but the story is beautiful and inspirational.  It is a love story that takes place in Burma and begins in the 1950's and continues into present day.  Julia's father disappears and she sets out on a quest to find him and discover his hidden story.   Your belief in the power of love will be renewed after reading this story.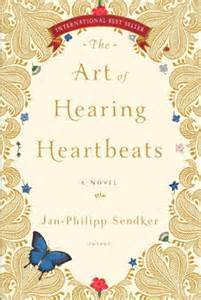 5.0 Stars
The Rose Garden by Susanna Kearsley.  When I discover an author I like I tend to read everything they have written.  This is my third book by Kearsley and I enjoyed it as much as the other two.  Not only did I like this one because it is historical fiction but it also involves a rose garden!  How could I not love it.  This story is set on the Cornish Coast and involves a woman who is trying to confront her own ghosts and meets a few more on the way hidden in the rose garden.  A story of love, importance of family and home.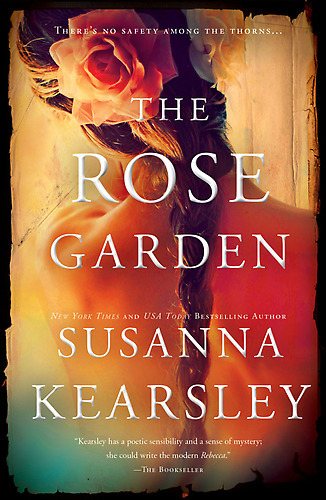 4.5 Stars
The Last Runaway by Tracy Chevalier.   Another historical saga that takes place during the 1850's and deals with slavery and the underground railroad.  The story is about a Quaker family and a woman named Honor who must learn to deal with her personal/religious views in regards to slavery  and acting on what she  believes vs. protecting her husband's family and their property.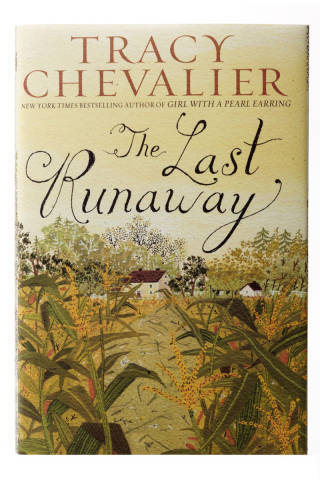 3 Stars
The Astronaut Wives Club by Lily Koppel.  This is the story of the wives of the first Mercury astronauts.  What is was like to live in the shadow of their famous husbands, to have the press living in your front yard and deal with the stress of having your husband charting unknown territory in space.  An interesting look at the story behind the story.  As divorce and tragedy strike their bonds of friendship are fortified and strengthened.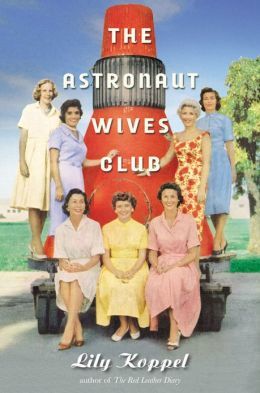 4.0 Stars
I lucked out with a lot of really good reads the last two months.  Several of them were suggested by you.  Thanks so much!  I love it when I love a book.  Now if you'd take a minute, leave a comment, and let me know what you've been reading lately I'd appreciate it much!!!
For some other Recommended Reads check out what else I have read this year.
January 2013 Recommended Reads
February 2013 Recommended Reads
April & May 2013 Recommended Reads
Enjoy!
Leigh Anne
You can also visit me on Facebook, Pinterest, Twitter,  Instagram
and Google+
For a list of where I Link Up each week go here.