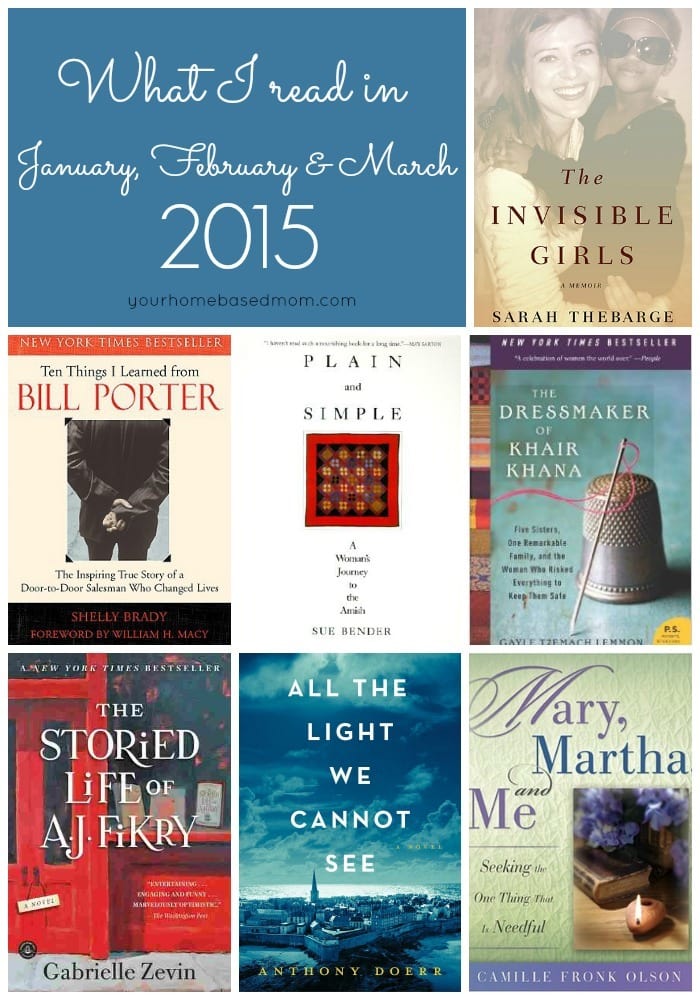 The other day when I was looking for a new book to read I realized it had been 3 months since I posted a reading list.  I love to back to my old Recommended Read posts and read your comments for new book recommendations.  I love sharing what I have been reading but I love it even more when you leave me a comment and let me know what you have been reading.  It's been a busy first quarter so I haven't read as many books as I usually do.
Be sure and leave me a comment at the end and let me know what you have been reading.  I love hearing from you and get many of my book suggestions from you!
Here is my list for January, February and March 2015.
January Recommended Reads
The Storied Life of A.J. Fikry by Gabrielle Zevin was a book recommendation from one of you.  This story shares the importance of connecting with books and with people. A.J. Fikry is the owner of a small, independent bookstore on the small Alice Island in the Northeast.  He is cynical, cranky, and depressed and with good reason.  Read the book to find out what changes him.  If you are a book lover you will enjoy this book.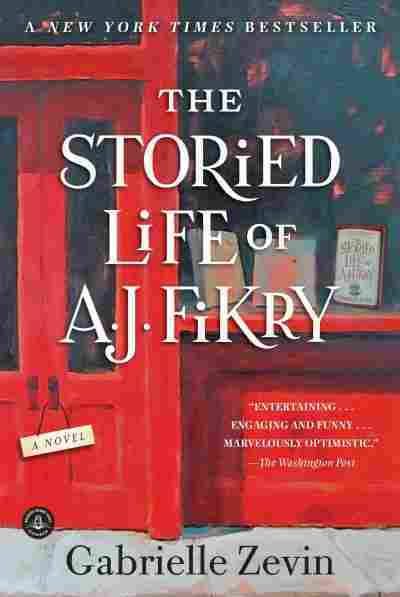 3.5 stars
Plain and Simple by Sue Bender is one of those books I have read more than once.  I will admit to a secret fascination with the Amish and a secret desire to live in an Amish community.  The author Sue Bender had the same dream and she lived it.  This story chronicles Sue's experience of living in an Amish community where she asks the question, "Is there another way to lead a good life?"  I have read it twice and will read it many more times.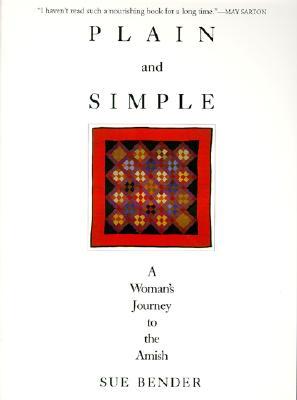 4.5 stars
Mary, Martha and Me by Camille Fronk Olson is a book I read in preparation for a presentation I gave to a group of women at church.  I have always loved the story of Mary and Martha and have always felt Martha got a bad rap.  I love the way Olson presents the story and the lessons we can learn from both Mary and Martha.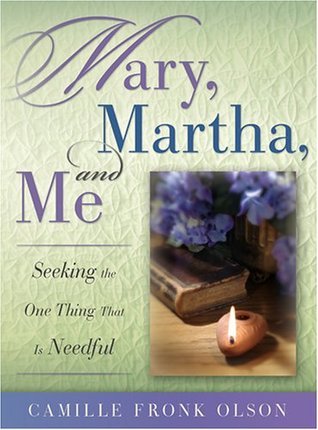 4.0 stars
Ten Things I Learned from Bill Porter by  Shelly Brady.  I read this book years ago so when our Book Club chose to read it last month I pulled it off my shelf.  It is a sweet, endearing and inspirational story of Bill Porter, a man from Portland, Oregon, who is a Watkins door to door salesman with cerebral palsy.  Shelly Brady, the author came and spoke to our book club and told of her experiences of working for and taking care of Bill.  The book is short and a very quick read.  It will leave you motivated to want to be a better person.  There is also a movie called Door to Door which is the story of Bill which is a delightful movie.  I highly recommend the movie.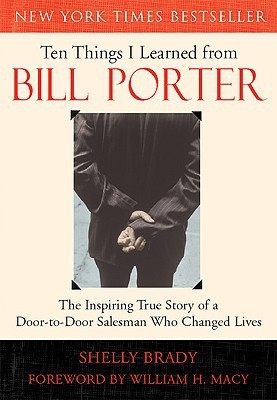 3.5 stars
All the Light We Cannot See by Anthony Doerr is a book I expected to love after all the wonderful things and glowing reviews I had heard about it.  I liked it, but I didn't love it.  I think the mistake I made was listening to it on CD.  This is a book that should be read.  It flashes back and forth between two time periods and two different characters and that is difficult to track when listening instead of reading.  It is the story of a young orphaned German boy and a blind young French girl during WWII time period.  Two separate lives, two different countries but their lives intertwine. I highly recommended reading it, not listening to it.  I think I may need to give it another chance and read it.
3.5 stars
February Recommended Reads
February is a short month and it was short on reading.
The Invisible Girls by Sarah Thebarge is a memoir.  This was a book club selection and I wasn't excited about reading it but I am so glad I did.  I ended up really liking it.  It is the story of a Portland woman who meets a woman from Somalia who had been abandoned by her husband and her small daughters on a Portland MAX train one day. Sarah "adopts" this family and helps them learn to survive on their own story.  Sarah has her own story that is intertwined throughout the book.  The importance of being aware of and connecting with others and not allowing anyone, including ourselves to become "invisible" is an important message of the book.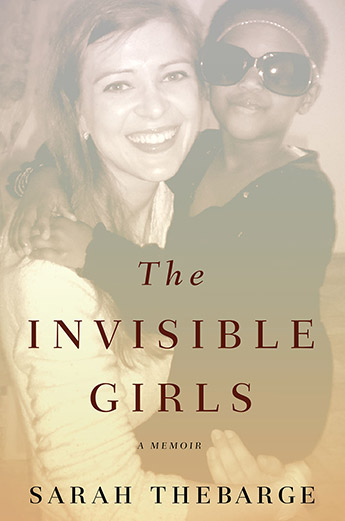 4 stars
March Recommended Reads
First Frost by Sarah Addison Allen.   I have read all of Allen's books and have loved them all!  I loved First Frost too.  Her books are always a wonderful combination of love, fantasy, and food.  Be sure and read Garden Spells first for the beginning of the story of the Waverley family ten years earlier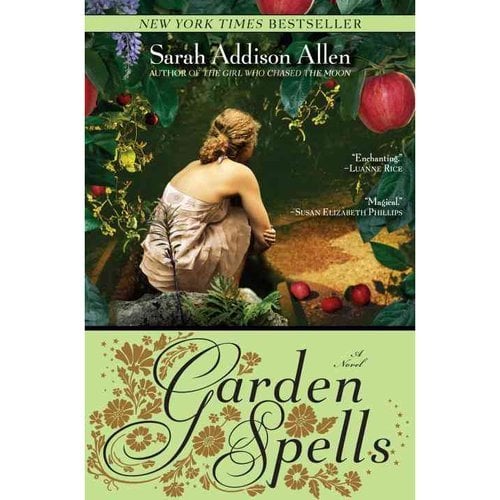 4 stars
The Dressmaker of Khair Khana by Gayle Tzemach Lemmon is a remarkable true story.  Our book club read this the same month we read Invisible Girls (see above).  It is the story of some remarkable women of Afghanistan in the wake of the Taliban's fearful rise to power.  Their story of strength, courage and fortitude.  How they reinvent themselves in order to take care of and save their family.  A truly inspiring story.  They do not become victims but become the backbone of their family and their country.  A story of war and a story of sisterhood.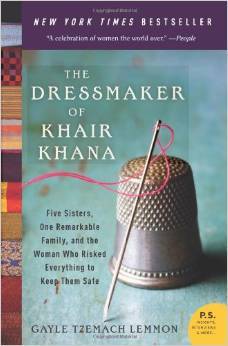 4.5 stars
Check out my past Recommended Reads posts here.
Please leave a comment letting me know what you have read recently!