Many of you know that I spent 20 years in the direct sales industry.  I truly believe it is the best job a mother can have.  I was able to lead a team of over 700 women, support my family financially and earn personal satisfaction and recognition all while being home with my kids!  I was recently contacted by a USANA, a direct sales company and asked if I would write an article for their blog on my experience of being a mom with a successful direct sales business and to share any tips I might have with their readers.  I must say it was fun to put that hat on again and share some of my thoughts and ideas with them.
I'd love it if you'd like to check out the article I wrote in which I share the Success Formula I used during those 20 years.  The concepts I share can really be applied to anything  in life.  If there is a goal you are working towards these tips can help you there too.   And if you know someone in direct sales please feel free to share the link with them!
Here's my Success Formula.  Go on over to the USANA blog to read more about it and what it means!

Enjoy!
Leigh Anne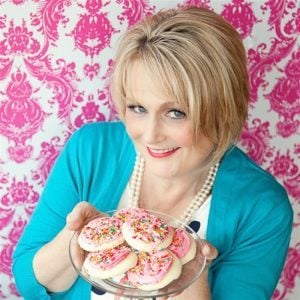 You can also visit me on Facebook, Pinterest, Twitter or Instagram.
For a list of where I Link Up each week go here.