Usually on the weekends I share with you some fun new place I have discovered in Portland, my hometown.
I spent last weekend at my home away from home – Provo, Utah.  All four of my children are currently living Provo so I try to spend as much time there as I can so this weekend I'm sharing a few fun finds from my visit last week.
I went to Utah to speak at the [email protected] Conference that was sponsored by Family Search and Cherish Bound.  It was so fun and I loved meeting some of you in person.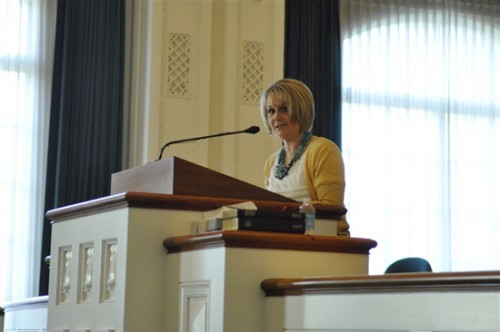 The best part was having all these faces in the front row with me! (My four kids and a friend)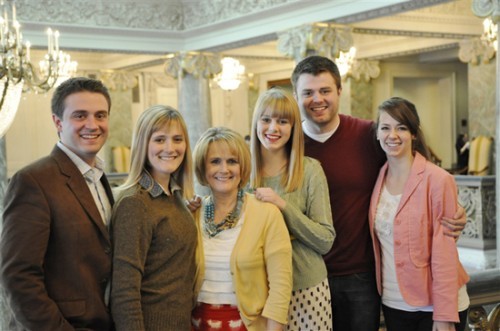 After I spoke the boys headed back to Provo and the girls and I headed out for a little shopping.  While we were shopping we received a text from the boys that they had just had the best french fries of their life!  Of course we had to go check it out so we decided to stop by Bruges Waffles & Frites and check it out for ourself.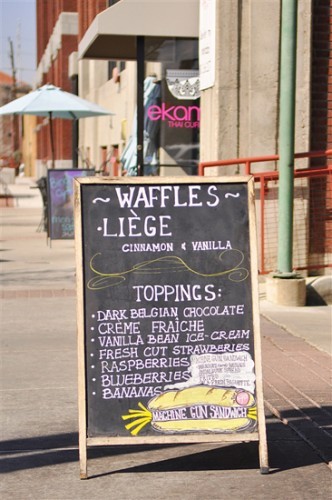 It is a small place – basically a walk up counter with only outdoor seating so be prepared to take your food to go if it is a cold snowy day.  Fortunately for us it was beautiful and sunny so we sat outside with our waffle with strawberries and creme fraiche and our fries.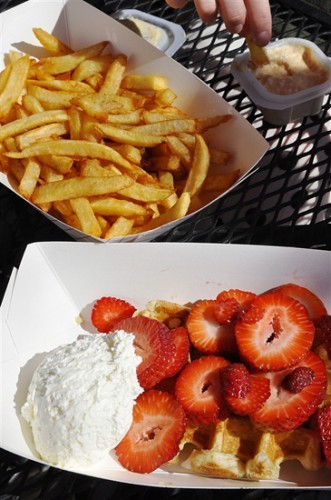 My girls and I agreed that we preferred the waffles from the Waffle Window in Portland but it was still very good.  The fries were definitely good but I think what made them really good was the yummy dipping sauce.  You have a whole selection of sauces to choose from but we went with the Brazilian one based on one of my son's recommendations.  The other son assured us that the garlic sauce was amazing too.  I need to go back so I can try some of the other dipping sauces.  Utah is famous for it's fry sauce but this took fry sauce to a whole new level!
We were well fueled and ready for some more shopping.
Friday night we had dinner down in Provo at Station 22 on Center Street.  Logan was at a meeting and couldn't go with us but he highly recommended their turkey leg.  Cali order it and thought it was a bit dry – must have just been an off night.  Logan assured us his was amazing.
Photos thanks to Instagram.
Several of us went for the Pig and Cheese which was delicious – tender pork, cheese and sauteed apples on a yummy bread that has been grilled – a dressed up grilled cheese sandwich.  Their fries were pretty yummy too.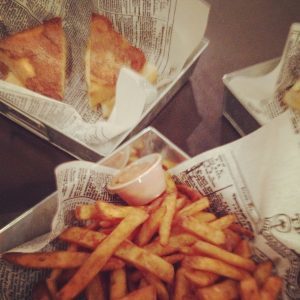 I think our best new find this trip was a restaurant tip from one of you!  Thanks to Shandee for giving me the heads up about Casa Salza in Spanish Fork.  Logan checked it out before I got to town and raved about it.  We all went down to try it Saturday night and it did not disappoint.  I can't believe I am going to say this but I think I like it just as well, if not better as my Utah favorite Cafe Rio.  You don't have the long lines either!
I went for the tacos and they were delicious – the pork was amazing.  The other thing not to be missed at Casa Salza is their chips and salsa dip.  The salsa is amazing!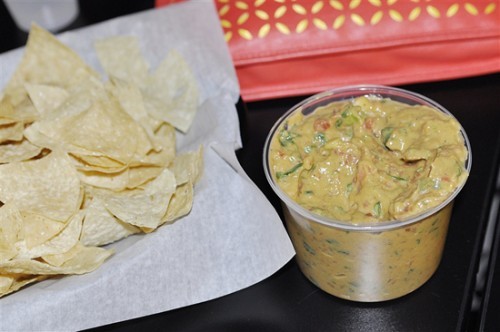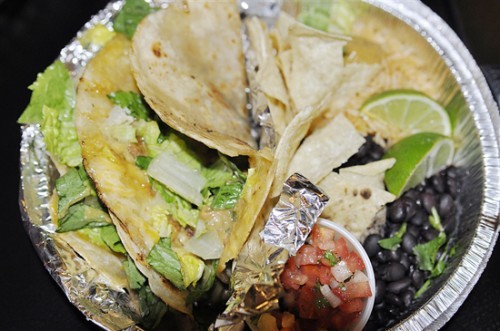 The best part ? You guessed it!  All these faces at one table!!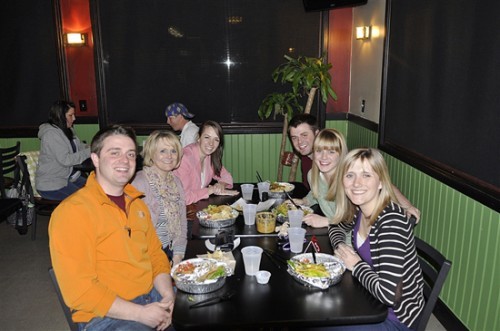 From there we headed to Barry's Drive Inn in Spanish Fork for dessert.  There were milkshakes to go around.  Clark and Jessica went for a strawberry brownie and I opted for a chocolate malt.  Big and yummy!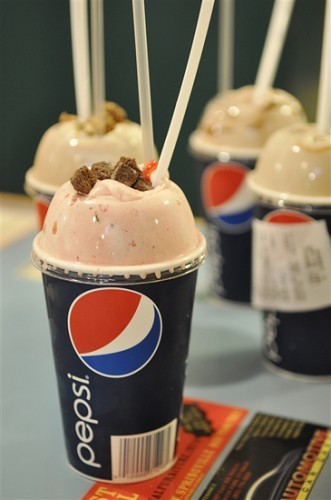 On Sunday, after church and before I headed to the airport I cooked dinner for the kids at my niece's home.  It was so fun to get to cook for them again!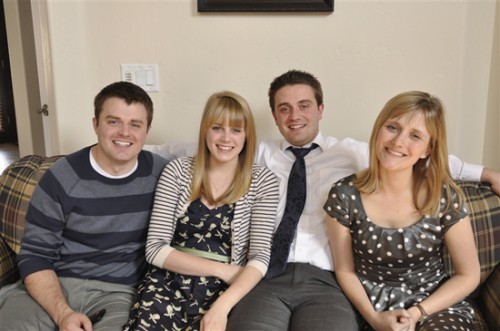 Sad for me to leave and head home but so good to see them all so happy and working hard!
Anyone else need me to speak in Utah!?  I'm available!
Stay Updated!
Need more recipes and creative ideas? Sign up and get a FREE copy of my ebook! Do you think your friends would love this too? Please share my blog with them. Thanks!