Happy 2008!  Well, the decorations are down and packed away and the sweet college boys head back to school tomorrow.  So before we get "back down to business" I thought I'd share one more Wilkes family fun, holiday  tradition.  For at least the last 30 years our family has enjoyed fondue on Christmas Eve – even when it wasn't the "fashionable" thing to do!  We're not sure how or why the tradition started other than it was the 70's and someone gave my mom a fondue pot.  But once you start a tradition in our family it's hard to break!
I am  actually the proud owner of 5 fondue pots, including my mother's original "burnt orange" one from the 70's.  We usually do two kinds of fondue – an oil fondue in which we cook steak, little smokies and mushrooms along with a variety of dipping sauces (ketchup, BBQ sauce, horseradish etc.).  The second one is a cheese fondue.  I cheat on this one and we buy this yummy Swiss cheese fondue from a local restaurant(Gustav's or der Rheinlander)  here in Portland. For those of you who don't live in Portland – the recipe is available, although I have never actually made it.  We use french bread, rye bread and vegetables to dip into the cheese.  For dessert Grandma makes ice cream pie.  We save the chocolate fondue for New Year's Eve.
For chocolate fondue  I use a super good and easy recipe – all it is is Toberlone chocolate and a little whipping cream.  This year we did both the milk chocolate variety and the white chocolate.  Yum!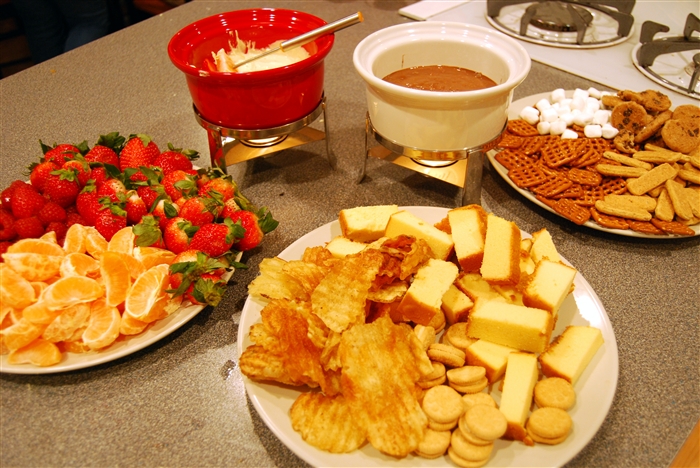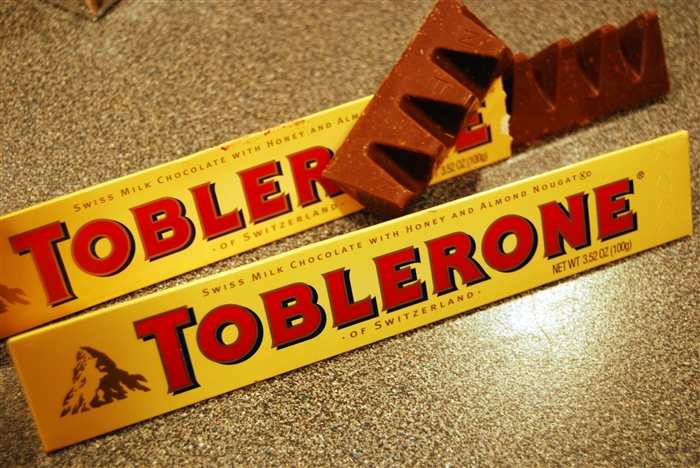 Just melt the chocolate in either your microwave (be careful the white chocolate burns easily) or a double boiler.  Add enough "warmed" whipping cream to make the chocolate the right consistency for dipping.  (do not add the whipping cream cold or it will "bind up" the chocolate).
For dipping we use all kinds of things -pretzels, pound cake, potato chips,  marshmallows, oranges, bananas, berries (raspberries in white chocolate are to die for!!), pineapple, graham crackers, brownies, rice krispie treats, miniature cookies, gummy bears, licorice – basically anything!!
Happy dipping!
Get my Weekly Menu Plan for FREE!
Receive my FREE "What's for Dinner?" Meal Planning Course, a copy of my FREE ebook that includes my most popular recipes and my FREE weekly Meal Plan.