Happy Halloween!  I hope you're enjoying a fun and safe day.  The trick or treaters here in Portland will be getting a little wet tonight.  I grew up in Wisconsin and spent many years trick or treating in my snow coat and snow boots.  In fact, I am sure in this picture my sister and I both had thermals and snow pants on under our costumes!  Can you tell which one is me??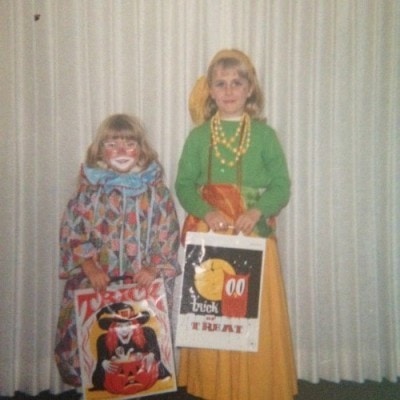 Tomorrow is November – can you believe it!  I am so excited for what I have in store you for the month of November.   I have joined together with two other amazing bloggers,  Cindy of Skip to My Lou and  Mique of 30 Handmade Days and  we are doing a Bake Craft Sew holiday series.
Cindy will be hosting all of the sewing and crochet posts for SEW over at Skip to My Lou. Mique will be handling all of the CRAFT posts at 30 Handmade Days.  And I get to share all of the delicious BAKE posts right here.  I am so excited about this series and hope you are ready for all the amazing edible gift ideas I will be sharing here on the blog.  You will have all the ideas you  need for your food gift giving needs this holiday season.  You will want to make them for yourself and to giveaway.  I am also excited to introduce you to some fun new bloggers you might not have met before.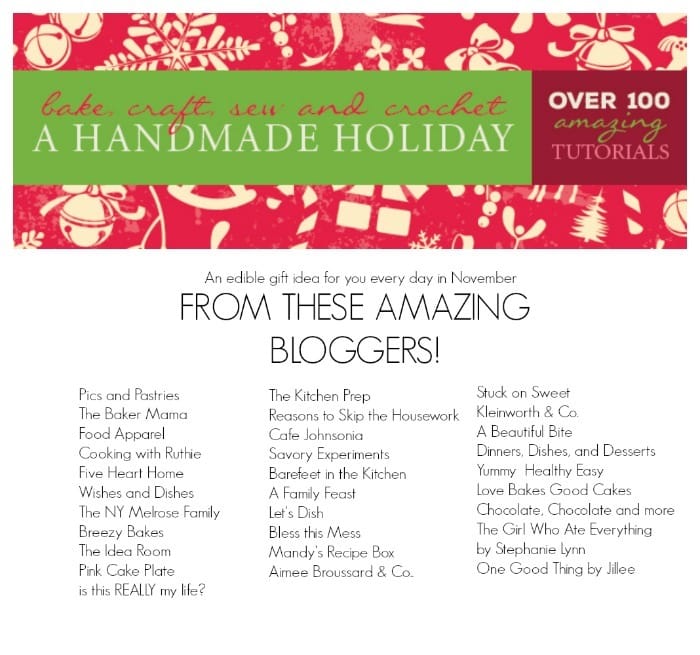 It is going to be so much fun.
There will be double the fun all month long because in addition to the Bake Craft Sew post each day you will still be getting a post from me too.  Two posts every day full of lots of pretty and delicious. Each morning you will still find me on the blog and then in the afternoon you will get to meet one of my blogger friends sharing a great edible gift idea for you!  Be sure and check back each afternoon for something new.  And be sure to visit my friends Cindy and Mique each day for lots of Craft and Sew fun!
Two posts a day is not all I have for you in November though!  As part of the Bake series we will be giving away a Blendtec Blender!  Cindy and Mique are also giving away something awesome as part of their series so be sure and check it out too.
Every day in November you will have a chance to win a……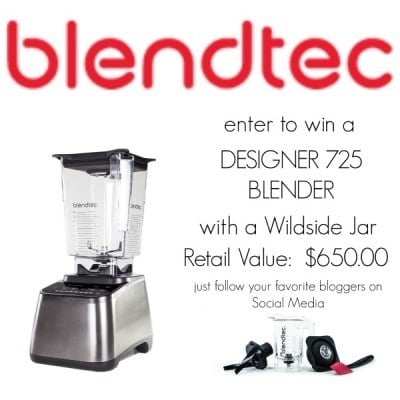 You will be able to enter once a day for a chance to win by visiting my guest bloggers own blog.  Be sure and check back tomorrow for the beginning of the Bake Craft Sew series.  You're going to love it!
Get my Weekly Menu Plan for FREE!
Receive my FREE "What's for Dinner?" Meal Planning Course, a copy of my FREE ebook that includes my most popular recipes and my FREE weekly Meal Plan.