Being the mother of two girls there are always a lot of girlfriends on the Christmas gift giving list.  They love giving gifts to their friends but that can get expensive when you have as many friends as most teenage girls do!!  Each year we would look for a gift that was easy to make, inexpensive yet cute and fun.
Even though my girls are now in college and they are in charge of their own gift giving I find myself looking for fun, inexpensive gift ideas.  Lately I have been having fun with pom poms creating some  cute Christmas decor.  I decided they would also make cute pom pom headbands and a bib necklace as well.  Pom Pom's are easy to find (picked mine up at Michaels and Joannes) and they are inexpensive (Bag of 300 for about $6.00)  That goes a long ways.


You can even buy the pom poms that come on the roll and just cut them off.  You will also need some felt, hot glue, some head bands (hard or elastic) and for the necklace a necklace cord.  All of these things can be picked up at the craft store or drugstore for just a few dollars.


Pick out your felt color and pom poms and cut your felt into the approximate size felt you want.  It will end up being slightly smaller once you trip the excess away.


Next lay your pom poms onto the felt in the arrangement you'd like them.


And then hot glue them down.  You must use a well used glue gun like mine :)!!

Then trim away the excess felt around the edges, close to the pom poms.


The final step is to glue it onto the headband with some more hot glue.  Be sure and put the headband on first and position the pom pom piece where you like it.  Then remove from your head before you  hot glue it on!!

Have fun with color combinations


For another version take an elastic headband and wrap it around a bowl or container. Then hot glue the pom poms onto the headband.


Be sure and clean off the hot glue threads.

If you aren't into headbands but would prefer a bib style necklace that is easy to do too!
Just lay your pom poms out in the shape and size you'd like the bib to be.

Hot glue them in place.


And then trim around the bib.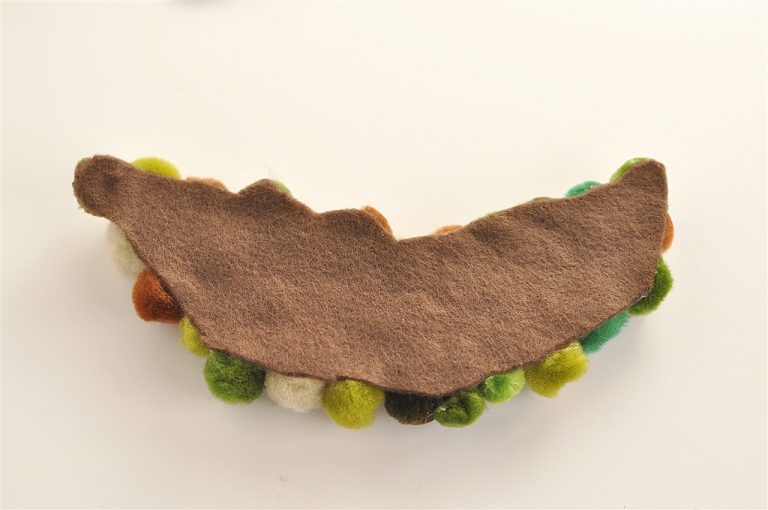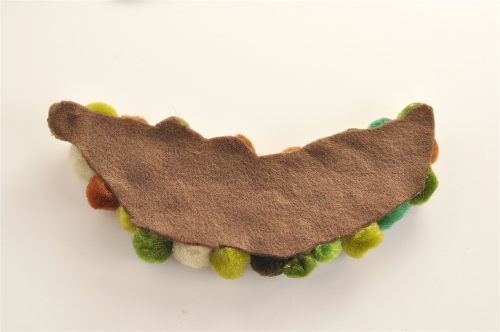 Depending on the length you want it, I cut the necklace cord in half and then glued each end to the end of the bib
For more pretty and delicious ideas please come visit me at Your Homebased Mom
& follow me on Twitter, Facebook & Pinterest.
 be sure to check out some of my recipes, including …Tortellini and Sausage Soup
and The BEST Peanut Butter and Chocolate Chip Cookies.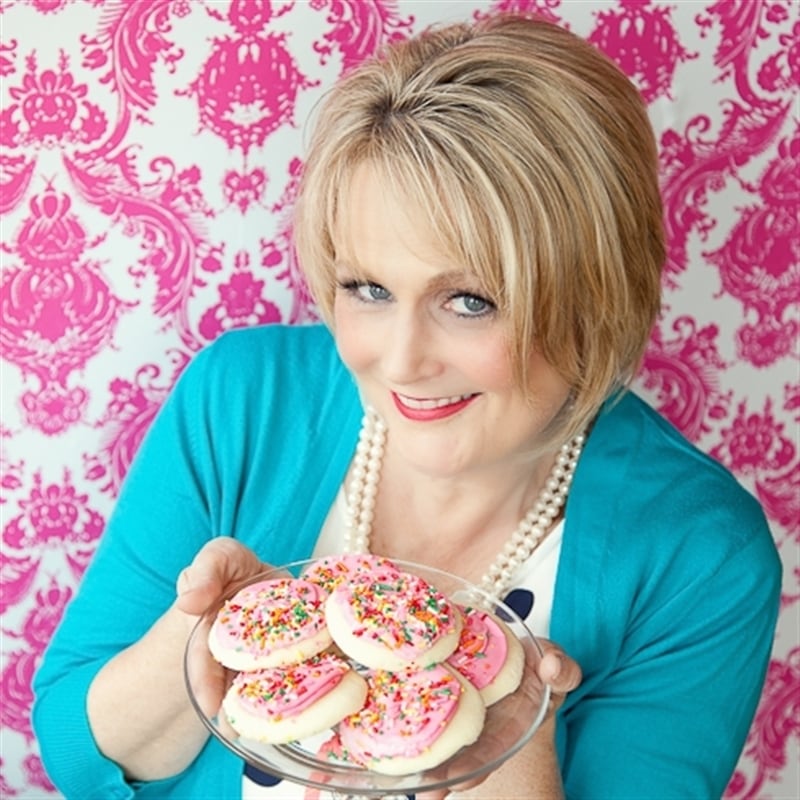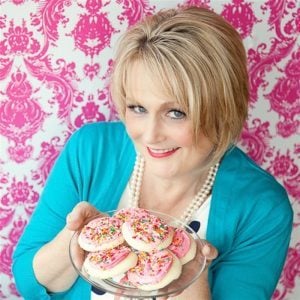 This post was originally shared over at According to Kelly as part of the  Holiday-Inspired Bake Craft  and Sew Along.