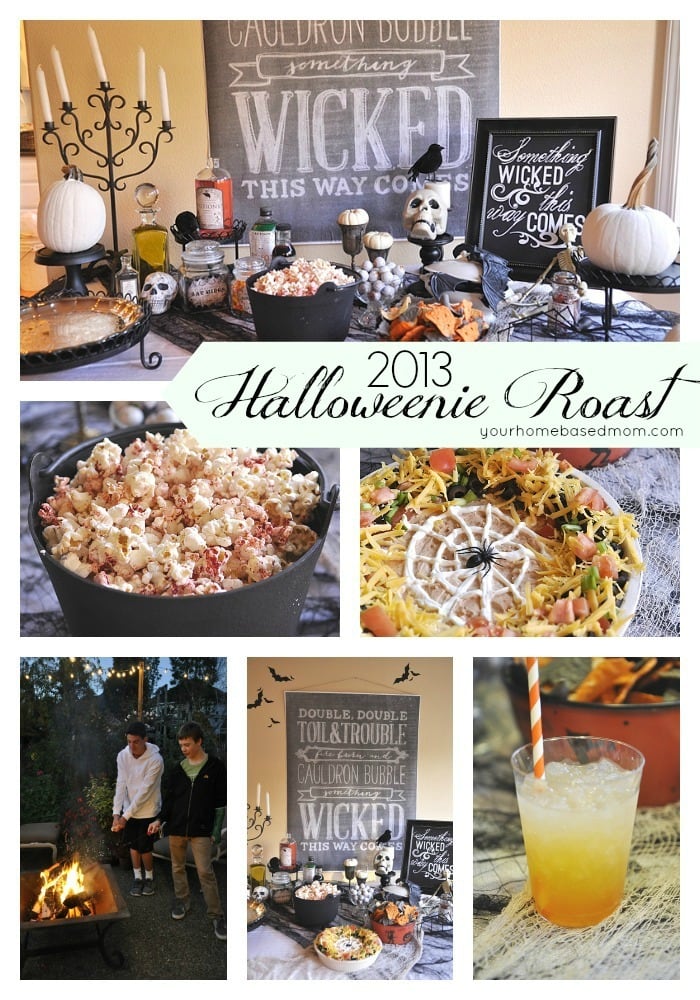 Last night was our annual Halloweenie Roast. It is a fun Halloween party we host for our neighbors each year. We build a fire in the back yard and roast hot dogs and have all kinds of other fun treats. Everyone brings something to share which is always fun.
This year I used this print from Caravan Shoppe as the backdrop for my table. I had it printed at Staples as an Blueprint so it was pretty inexpensive, about $6.00 or so I think.  I just glued a yardstick at the top and the bottom and then added a string to hang it by.  Easy and fast!  I cut out some bats on my Silhouette out of vinyl to adhere to the wall.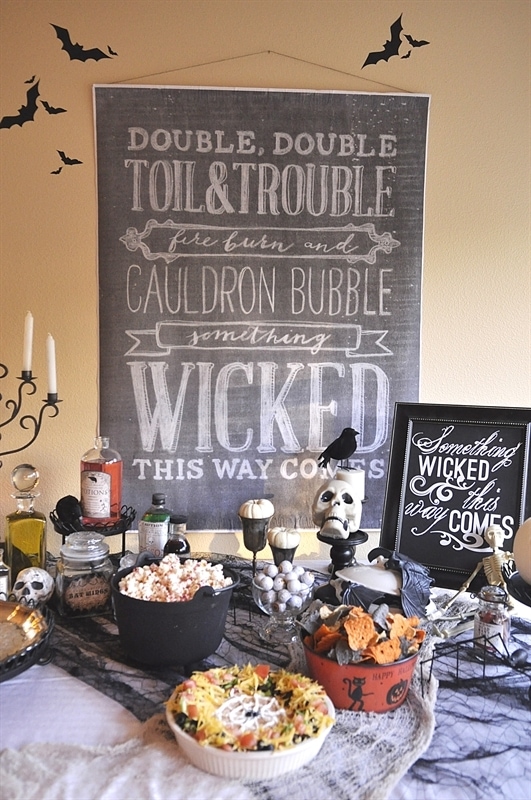 For my table decor I just gathered things I had already.  I used my potion bottles from Halloweenie Roast 2012.  For information on the labels check out this post.
I have collected my bottles over the last few years from Goodwill.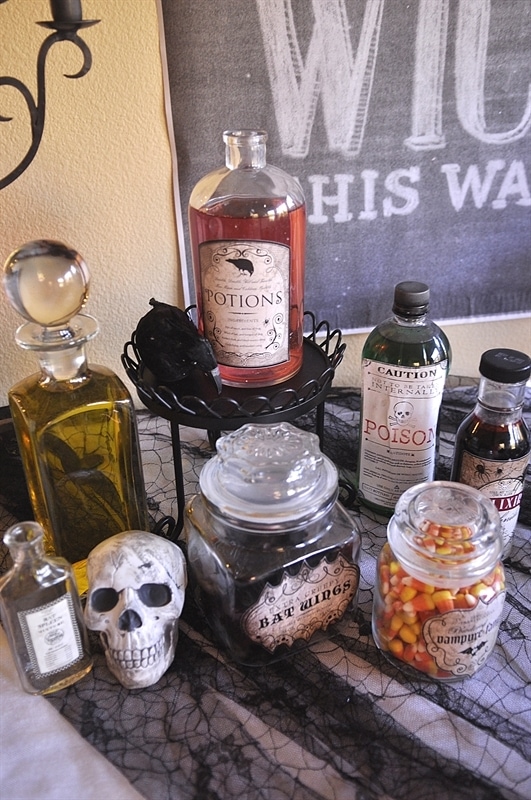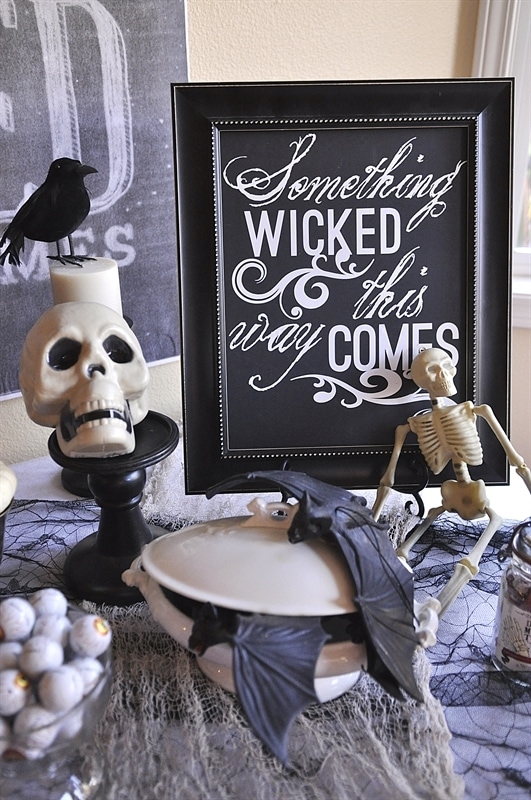 Our main course was hot dogs which we roasted over a fire in the backyard.  Always a huge hit!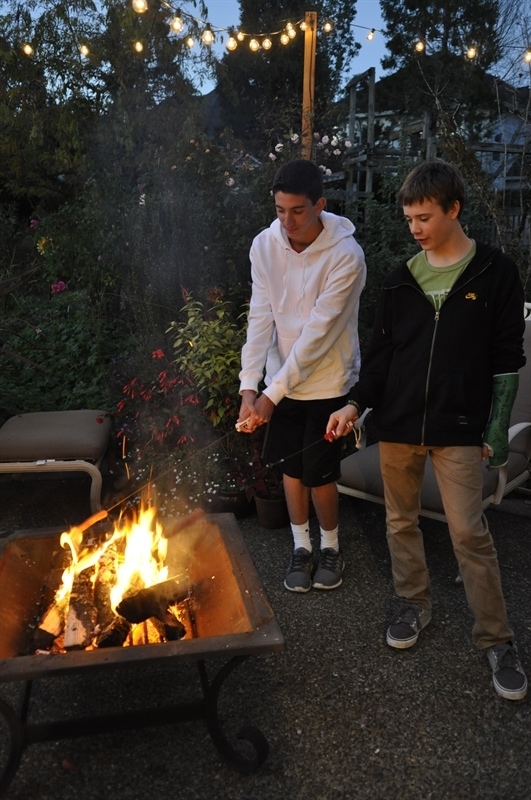 A neighbor brought a big pot of chili and another a yummy salad, neither of which had a photo taken.  I put together a Halloween 7 Layer Dip, twice.  The first one I made slipped out of my hands and landed on the floor upside down and the dish smashed into several pieces.  Another trip to the store later and I had another one party ready.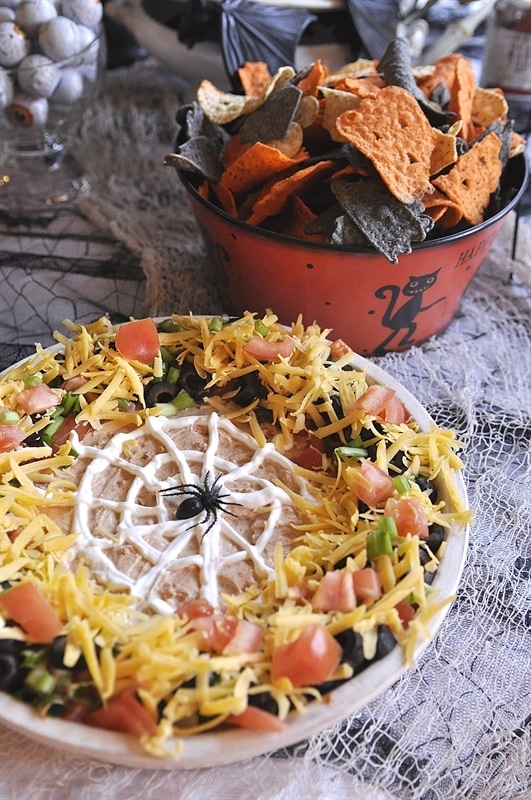 I created the cobweb with sour cream.  I just put about 1/4 C in a plastic baggie and snipped off the corner and piped it on.  For the recipe for the Halloween 7 Layer Dip check out this post.
I also made a batch of bloody popcorn which was just a little red food coloring added to the butter!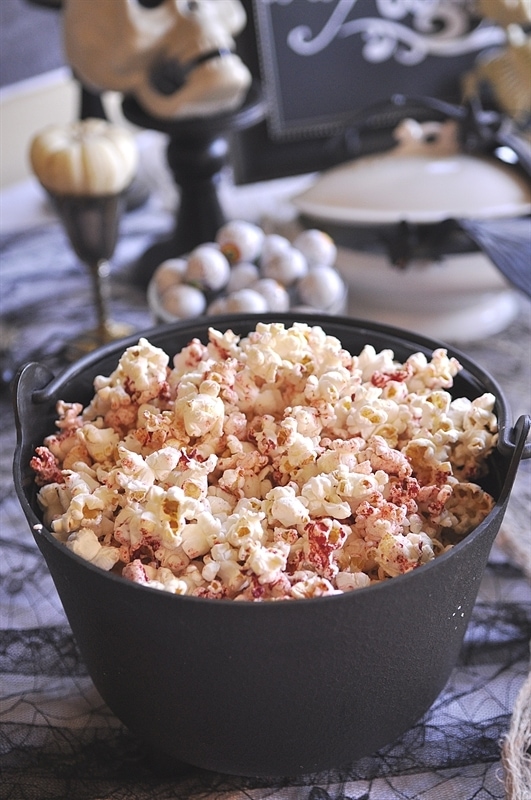 Mummy dogs are always a huge hit with both the kids and adults and usually the first thing to disappear.  Not a great photo, sorry!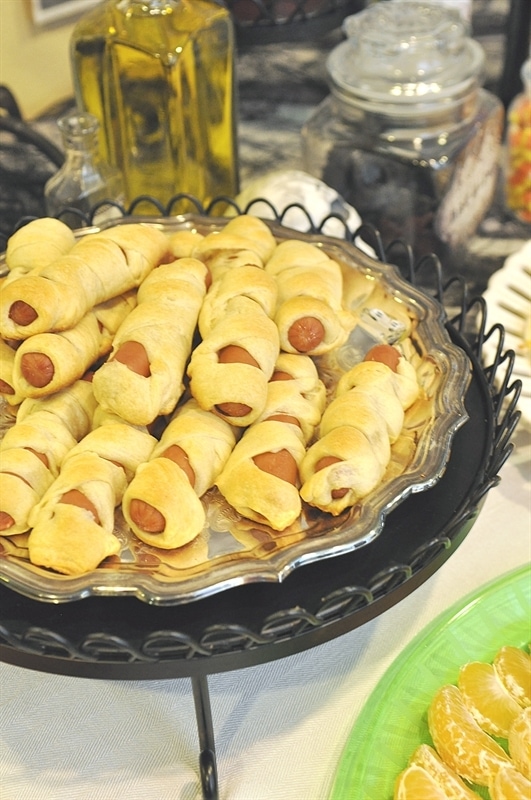 Another neighbor  brought this cute fruit jack o'lantern!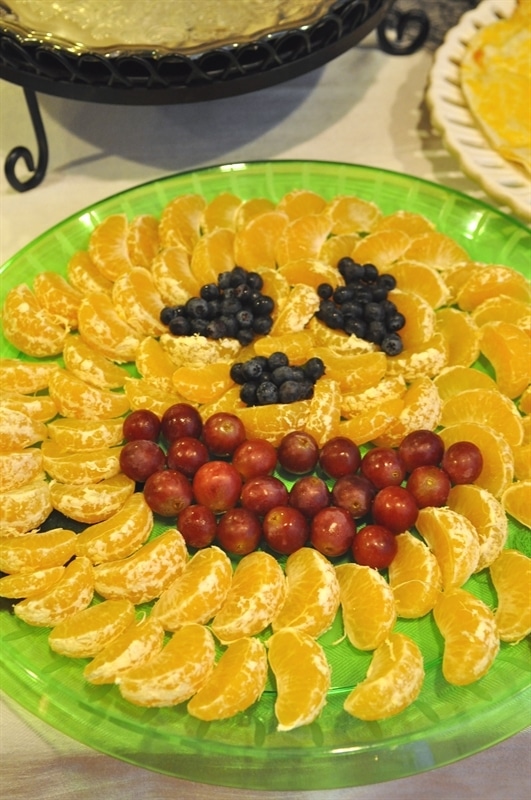 And I made a Tripe Cheese Candy Corn Quesadilla.  I got the idea over at The Idea Room and thanks to the bad lighting in my kitchen at night you really can't see the color difference that good but it did look like candy corn and more importantly it was yummy!  Check out the directions over at The Idea Room.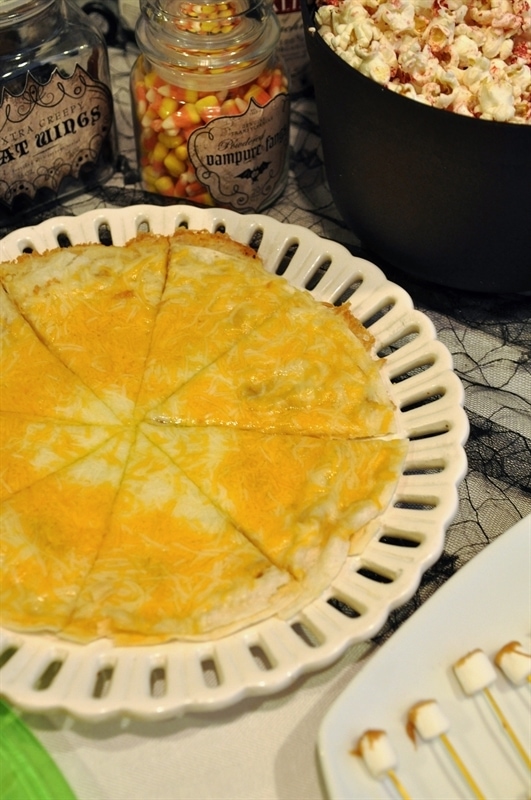 I had put on a big pot of hot apple cider and we also had these fun candy corn sodas.  For directions on how to make them check out High Heels & Grills. The trick is using three different liquids with different sugar contents.  You also need a glass full of ice, don't cheat on the ice.  I went through the drive thru at Sonic to get their awesome pebble ice!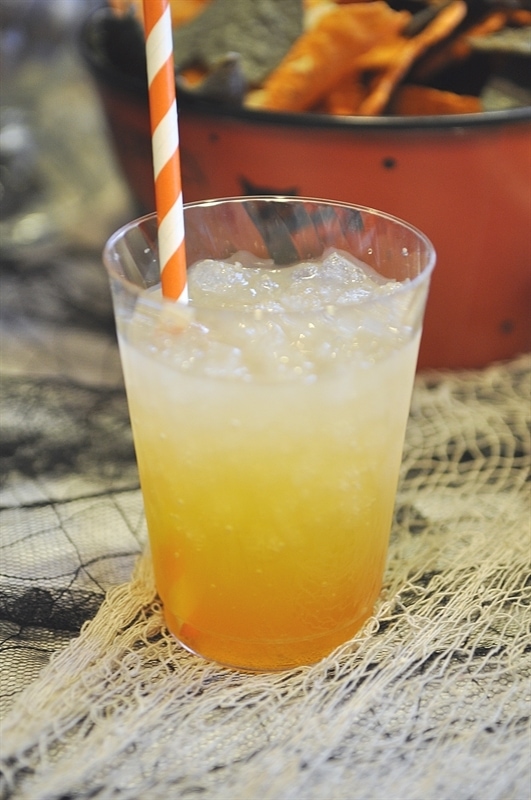 As you can see we did not lack for yummy food or beverage!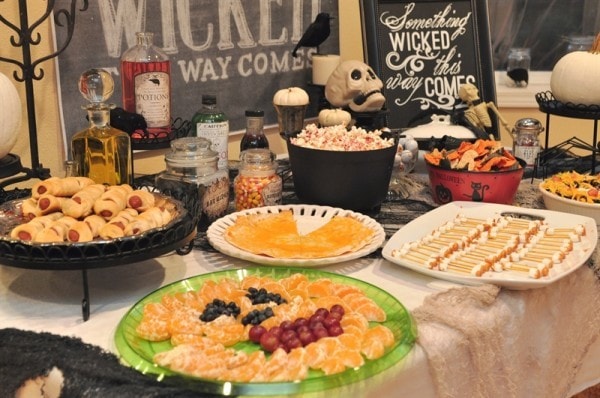 And for dessert we had a Decorate your Own Donut Bar and a Bloody Fondue Bar.  I found the idea for the Bloody Fondue over at Sugar & Spice by Celeste.  We added red food coloring to white chocolate fondue.  It was actually more dark pink than red but you get the idea!  We used strawberries, grapes, pound cake, gummy worms and pretzel rods for dipping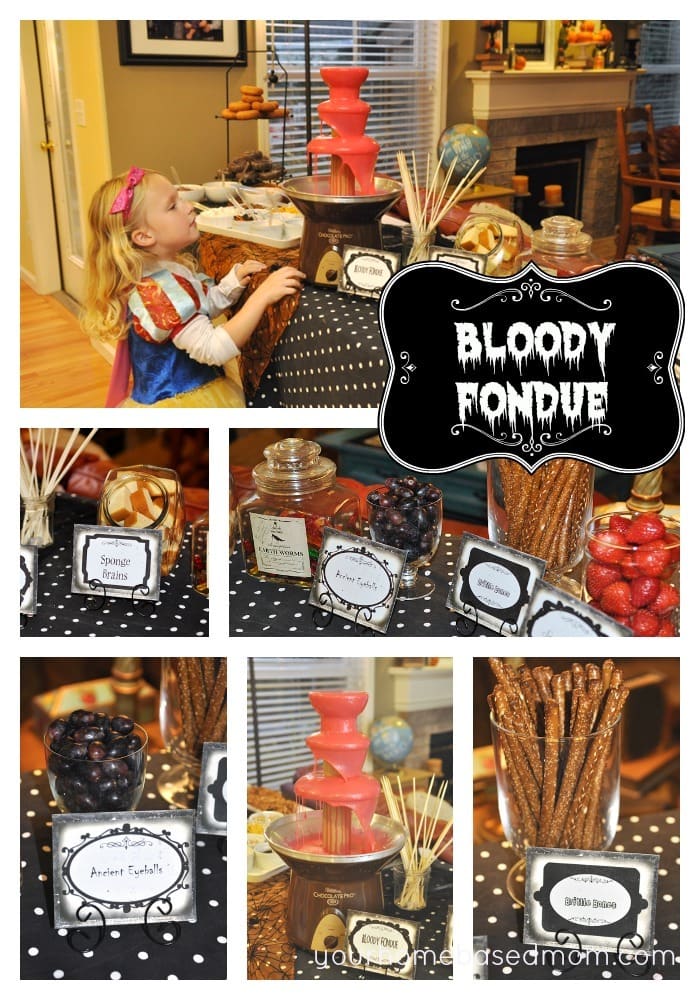 As you can see the kids loved it!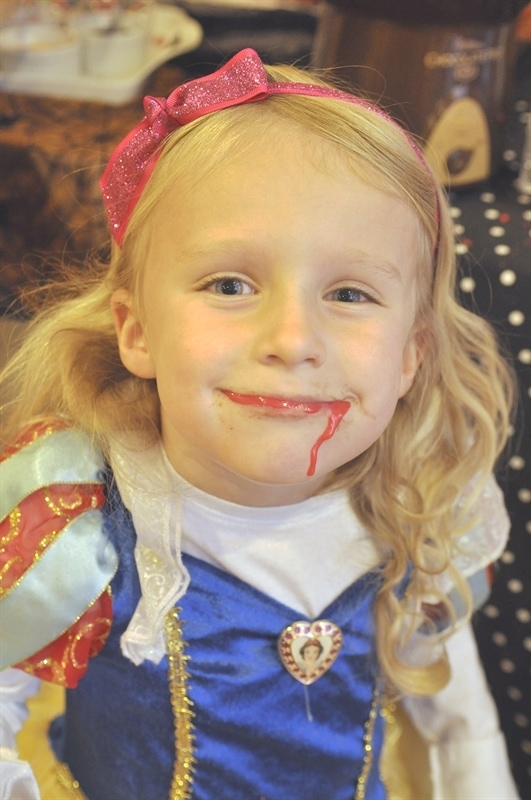 No Halloween party would be complete without bobbing for apples!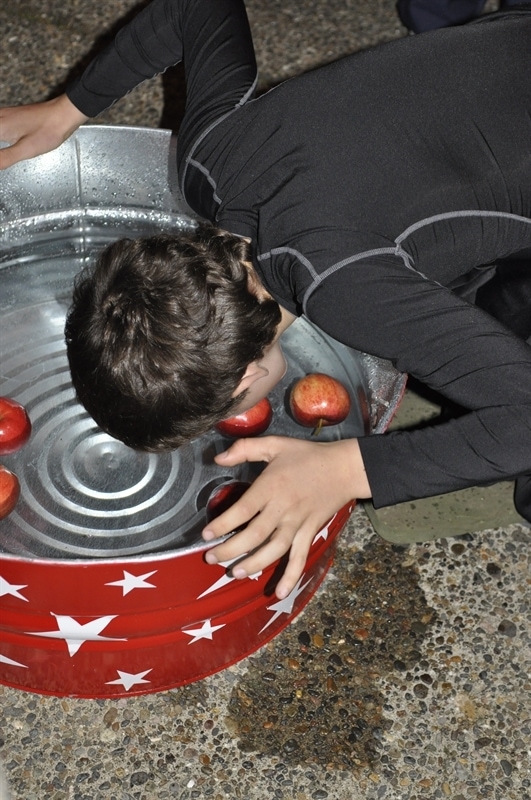 It was a fun party and a wonderful way to spend some time with our neighbors.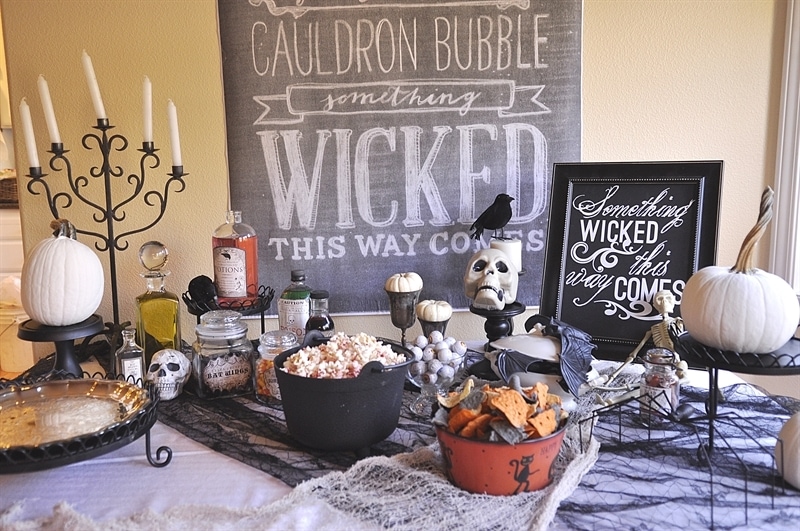 For past Halloweenie Roast ideas go here:
 Check out our other Halloweenie Roasts: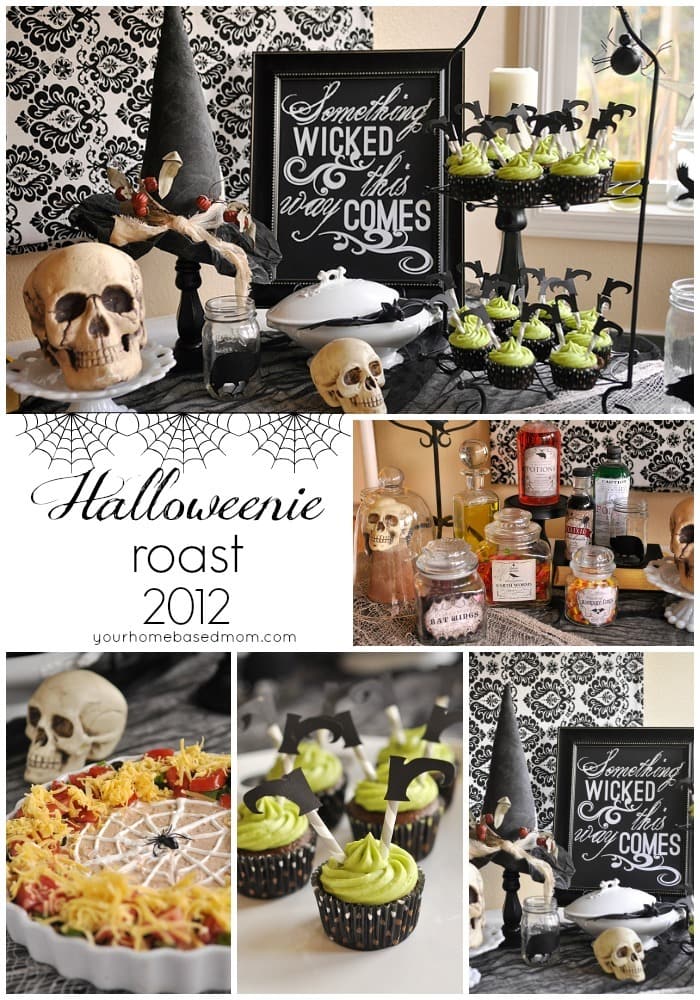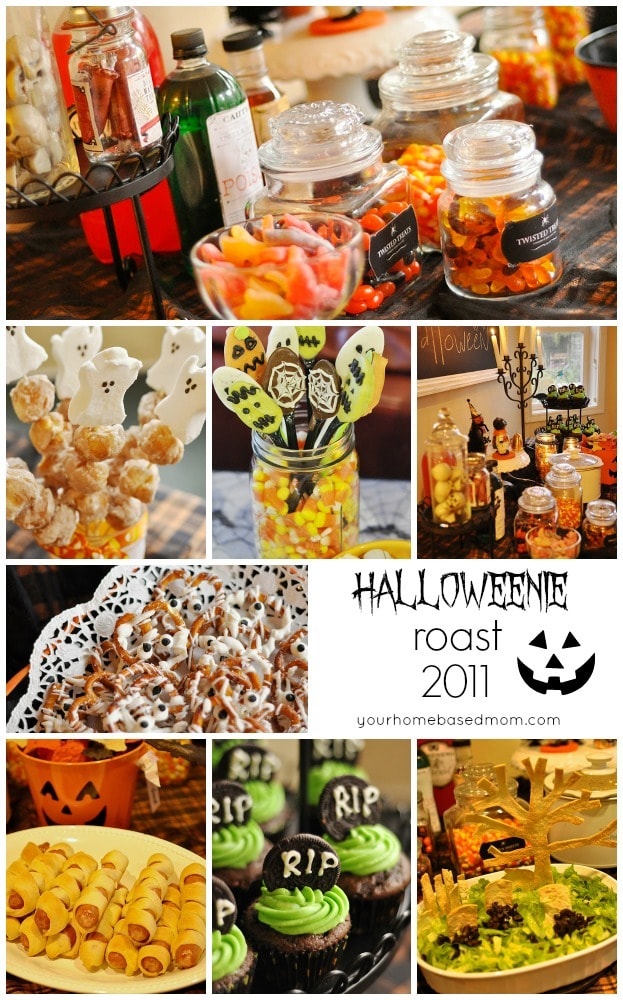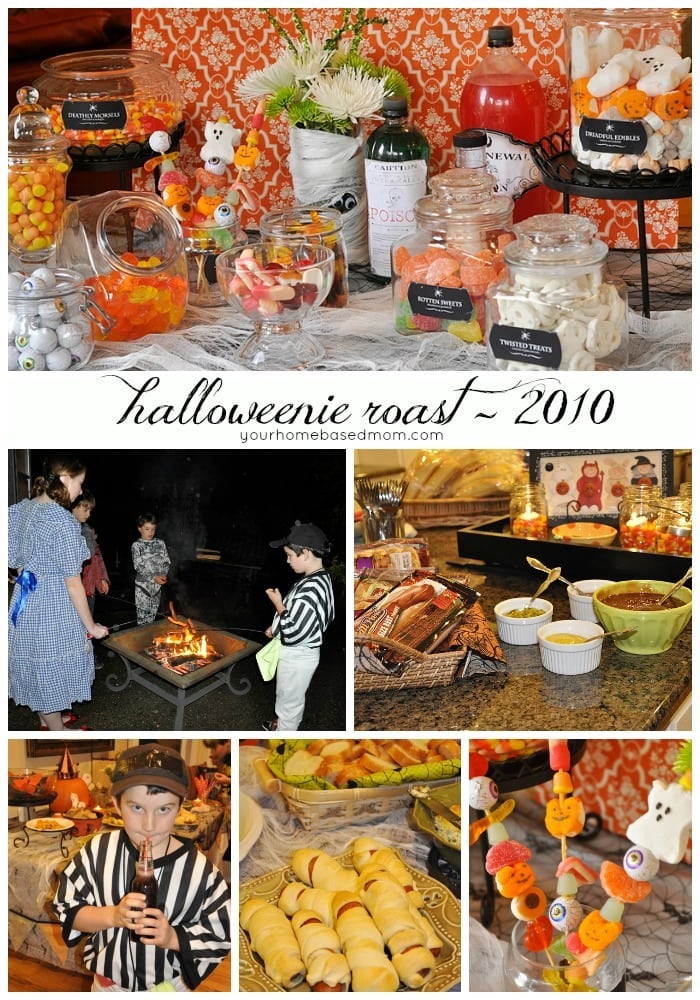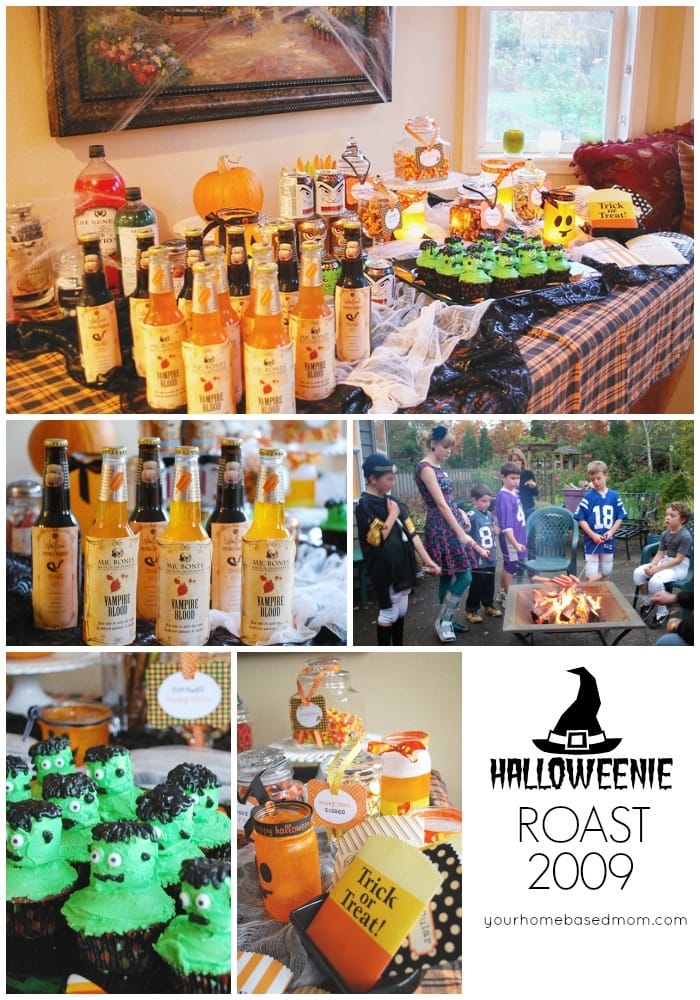 Enjoy!
Leigh Anne
You can also visit me on Facebook, Pinterest, Twitter, Instagram
and Google+
For a list of where I Link Up each week go here