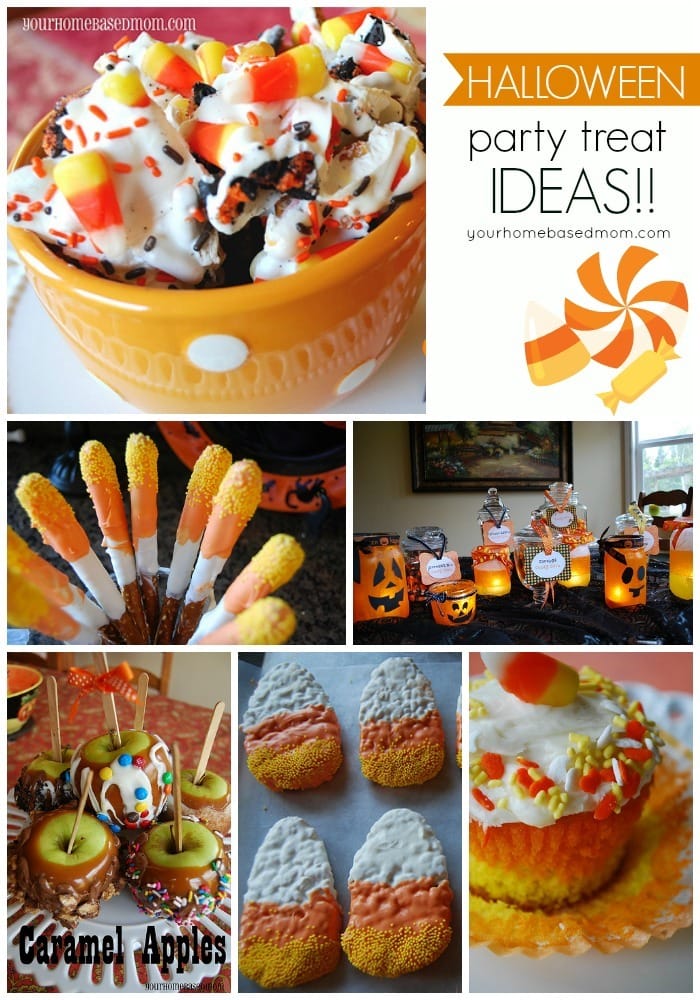 So we are in full party mode at our house.
This Saturday I am doing a party stylist job – a fun, pretty, pink bridal shower! In addition to the party planning, set up, decorating, picture taking etc. I'm also making snickerdoodle muffins, raspberry lemon muffins (coming next Muffin Monday) and Pioneer Women's Asian Noodle Salad for the brunch.  We have some fun things planned and I can't wait to share the pictures with you next week!
Later that evening we are hosting the Thespian Halloween Monster Bash at our house with bobbing for apples, doughnuts on a string as well as fresh, homemade apple cider doughnuts to eat.  There will be lots of other treats too – pizza, mozzarella sticks and s'mores at the fire pit.   There will be some amazing costumes I am sure since it is a group of drama kids and probably a scary movie.  Jim and I will also be attending  the third birthday party of our sweet little friend Addie and I'm making a batch of Swedish Creme to take along.
I know – call me crazy!  I may be crazy by the end of the weekend!!  Or should I even mention I am doing a personal style statement with a client in between the shower and the Monster Bash!!
Next week is my Mummies Night Out and our neighborhood Halloweenie Roast.  Party!!  I am going to have so much fun stuff to share with you next week!!
Since I have parties on the brain I thought maybe some of you may be in the middle of party planning too.  To help you out I have included some photos and links to some of the fun Halloween party ideas I have done in the past.  Would love to hear what you have planned for your Halloween festivities!!
The candy corn bar at last year's neighborhood Halloweenie Roast was a huge hit!
Who could resist a candy corn cupcake!
or one of my personal favorite – candy corn cookie bark!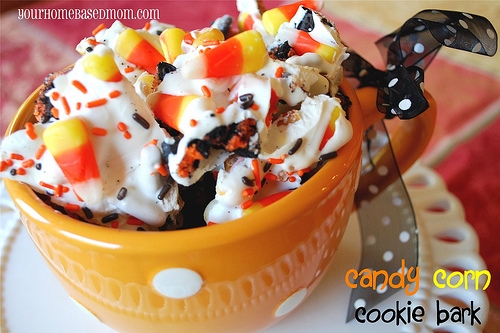 You could turn a rice krispie treat into a candy corn treat too!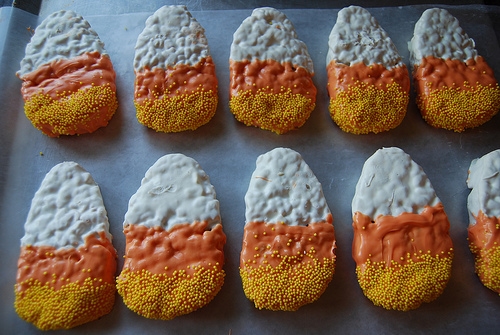 Or turn a pretzel rod into candy corn.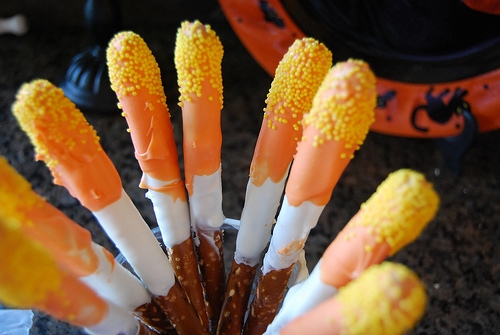 How does some white chocolate popcorn with candy corn sound?  Yum!!
So are you tired of candy corn yet!  Didn't realize how many candy corn themed treats I had until I put it all in one post.
Here's another perfect Halloween treat – caramel apples!!  You could even put candy corn on these if you'd like!!
I think a big bowl of caramel corn makes a great Halloween party treat too!
There you have it – some fun and yummy Halloween treats.  I've got a few new ideas for this year's Halloweenie Roast I'll be sharing next week.
Are you having a Halloween party this week?  What treats are you making?