I have to admit I was tempted, only for a minute, not to put up my Halloween decor this year.  It was during one of my "feeling sorry for myself because I am an empty nester" moments.  I must admit it is not quite as fun to decorate when there are no kids around to enjoy it.  But I decided I enjoy it so that is a good reason to decorate.  We will also be hosting our annual Halloweenie Roast and how could I do that and not have my decorations up!!
So I decorated.
The downstairs is officially decked out for Halloween.  The nice thing is, the majority can stay up after Halloween , right into Christmas.  I just remove a few of the Halloween specific items!
Here is the entry way.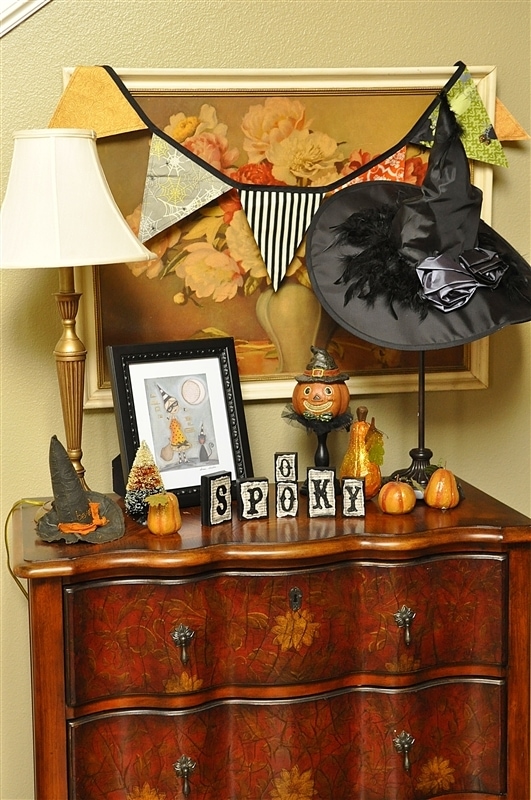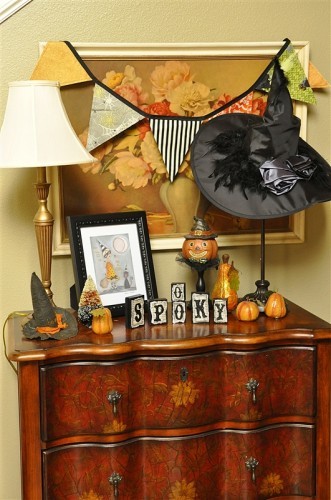 I picked up the hat stand at Goodwill this year – it is actually a toilet paper holder!  I made the Halloween pennant banner last year.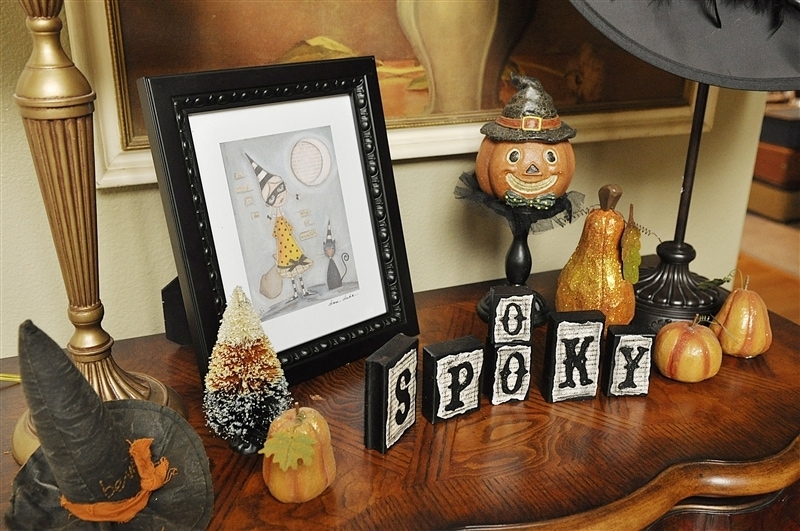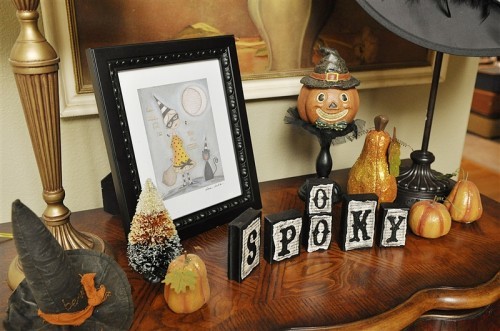 Mr. Skeleton sits on a chair in the entry way too.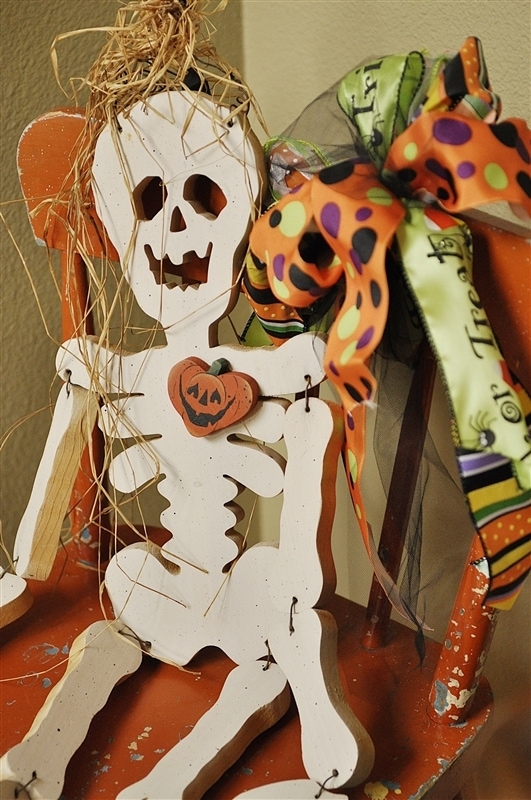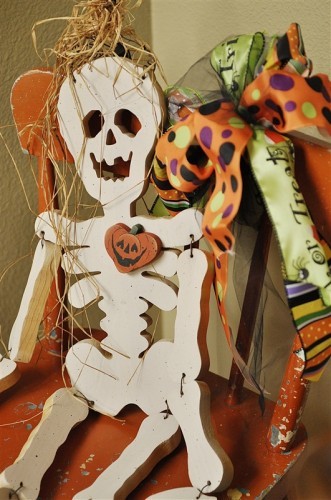 This little table was a Goodwill find and it is patiently waiting for me to refinish it.  In the meantime it is the perfect spot for a little Halloween decor.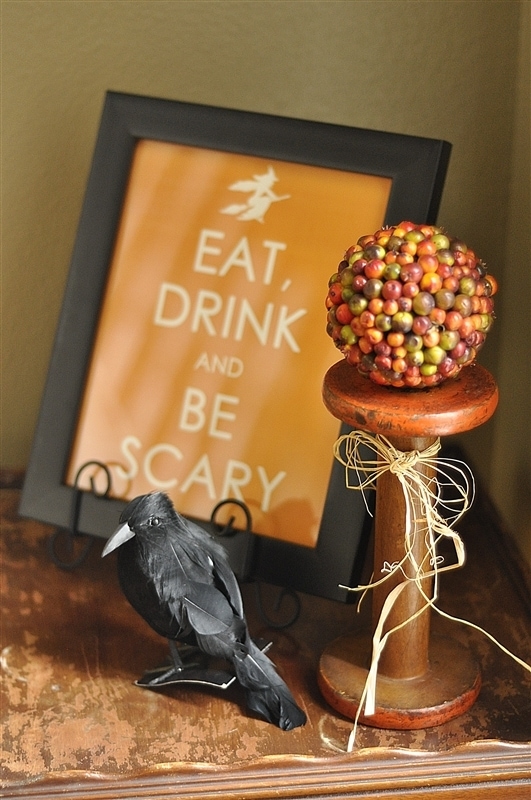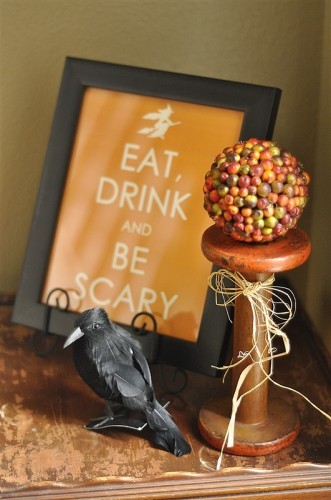 In the family room my newly painted/refinished sofa table (I don't even have the hardware on it yet!)
was the perfect spot for a little decorating.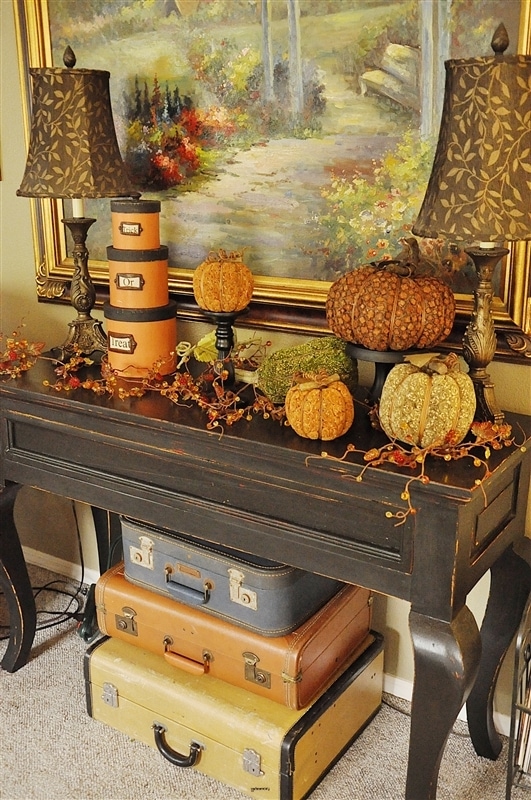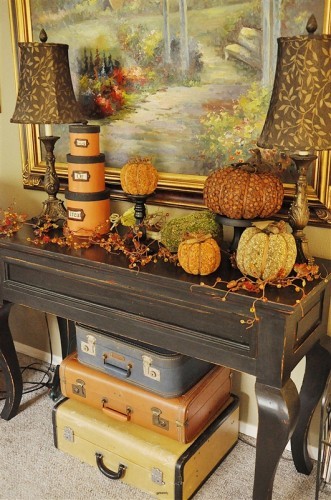 I picked up the pumpkins last year on one of my trips to Tai Pan in Utah!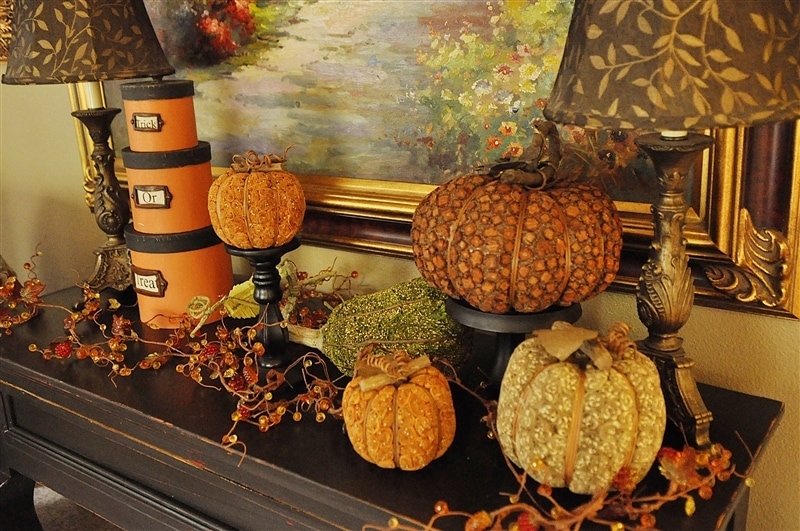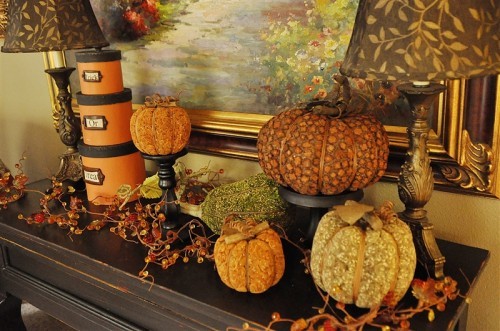 I also added a few Halloween touches to the fireplace mantel in the family room too.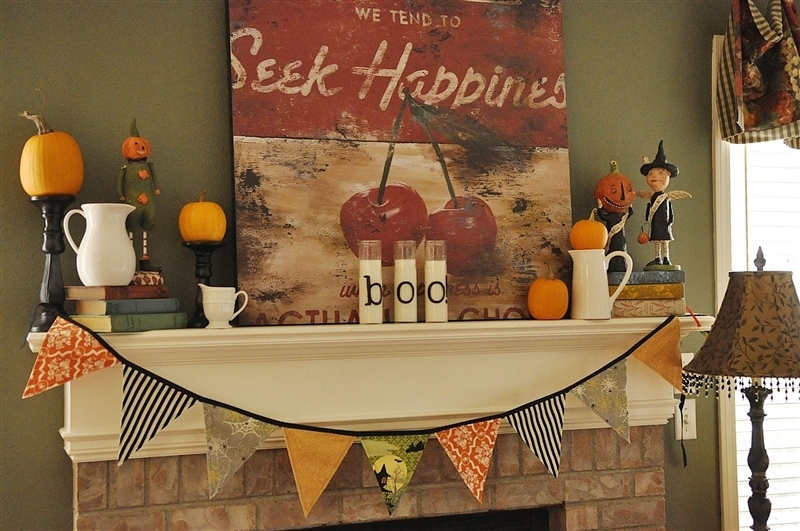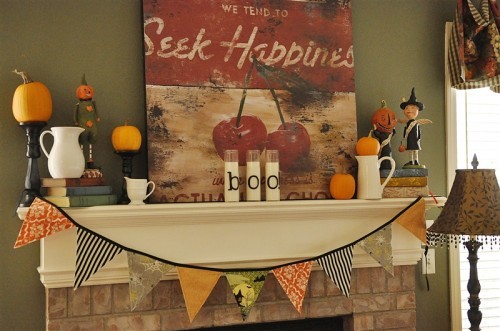 Now to the dining room.  I was excited to decorate my newly painted buffet.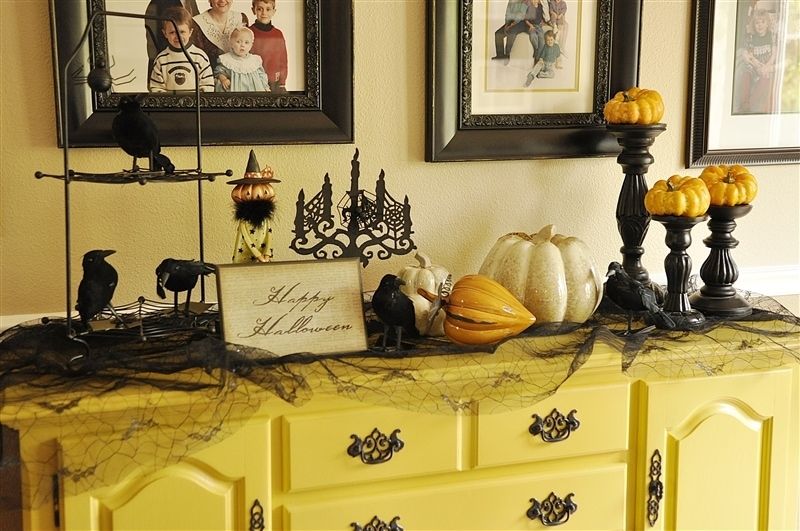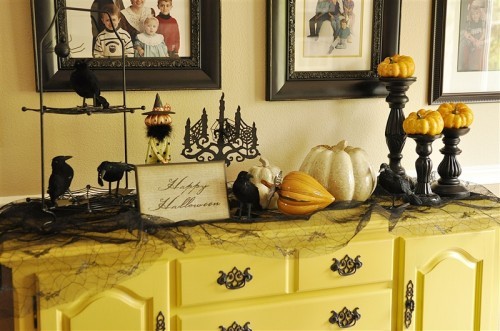 The black candlesticks I found at Goodwill and spray painted were the perfect place for some small pumpkins.  My spider web tiered serving piece made a great perch for the black birds I found at the Dollar Store.  The little candelabra also came from the dollar store and the Pumpkin Lady was a gift.  The fabric is just some yardage I picked up on clearance last year after Halloween.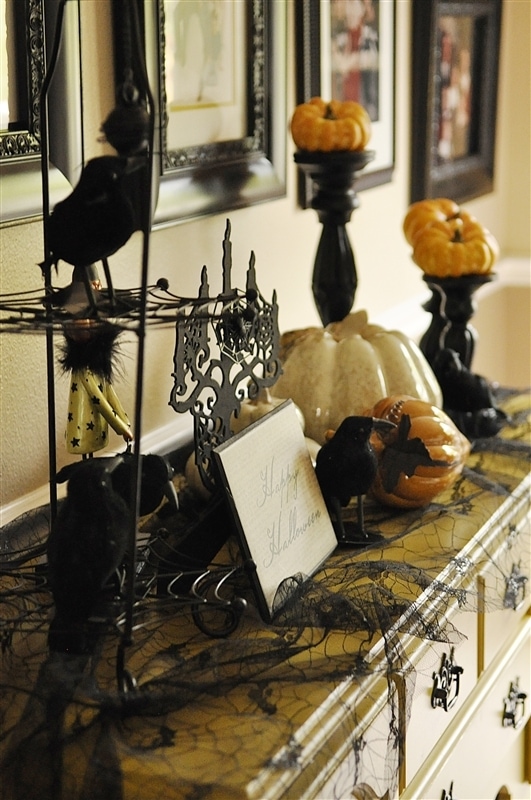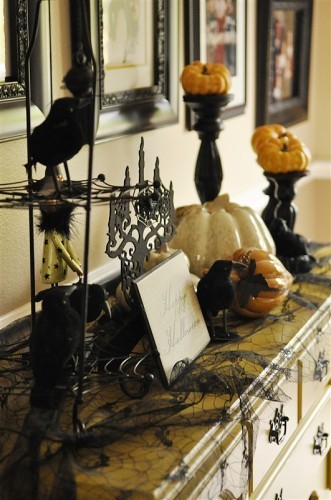 I filled the cake plate that sits on my dining room table with a berry garland I had in my stash.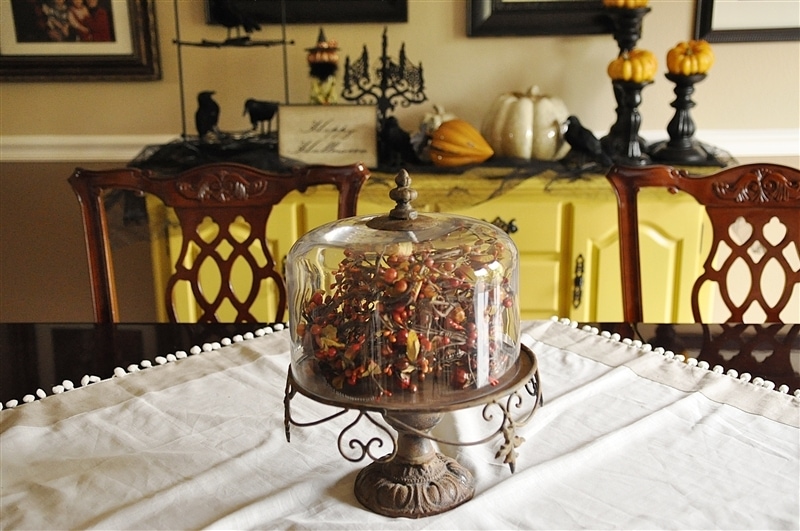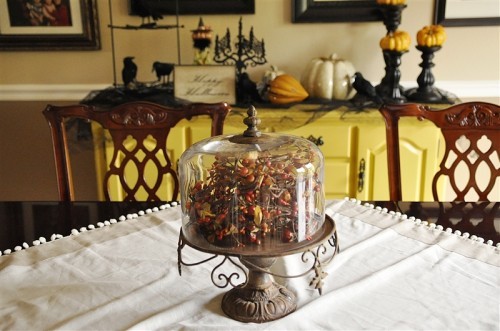 My inspiration for my mantel in my living room was a Pottery Barn catalog.  I headed to Home Goods and found everything I need to create it for a lot less money.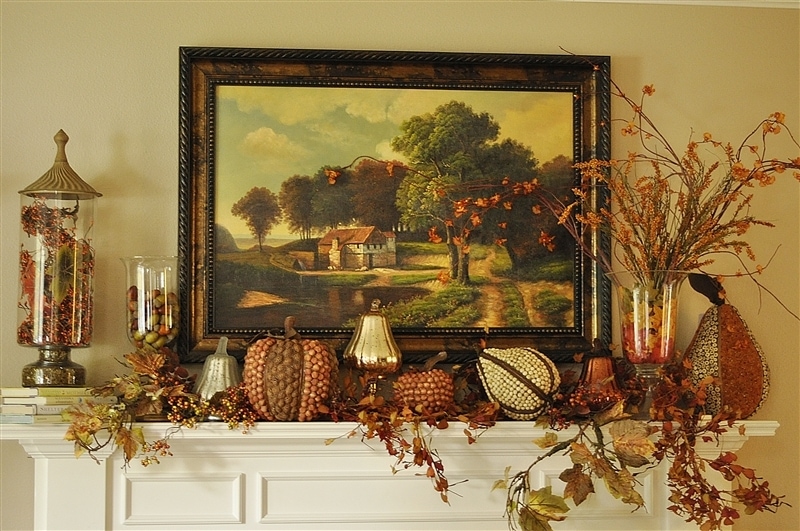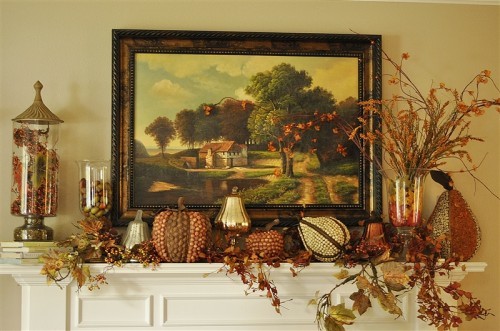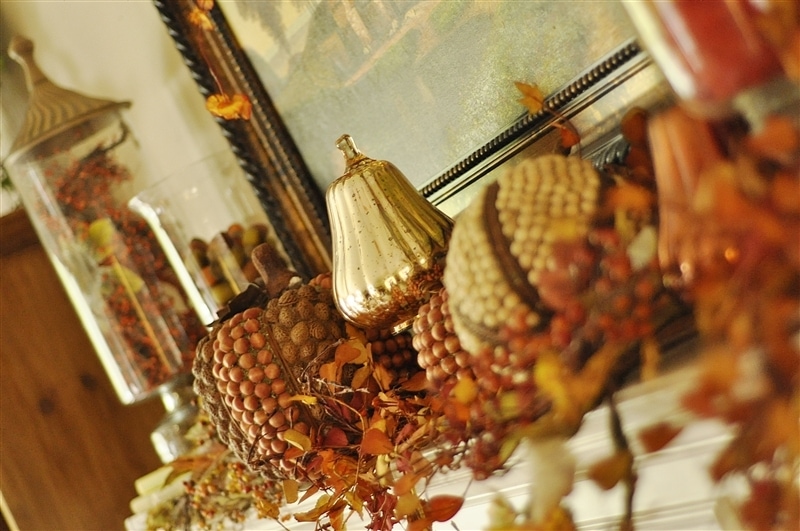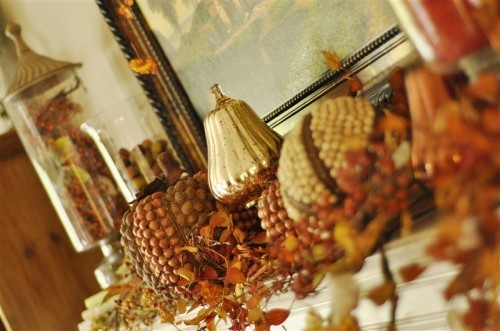 I just filled containers I already had with more berry garland and acorns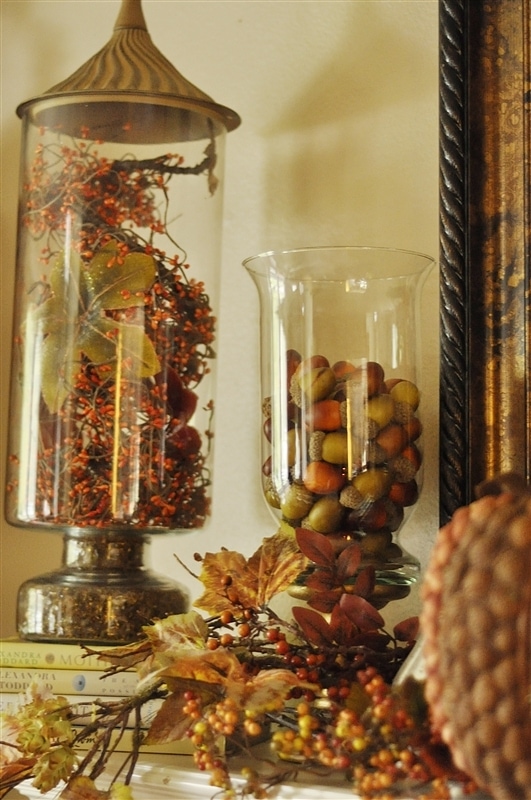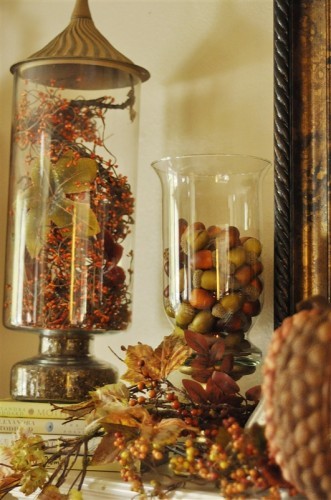 Just about every container gets filled with some kind of fall decor –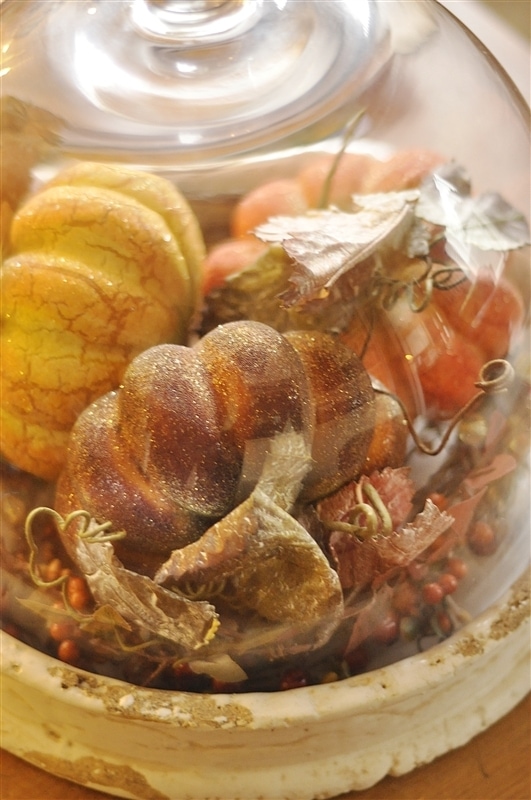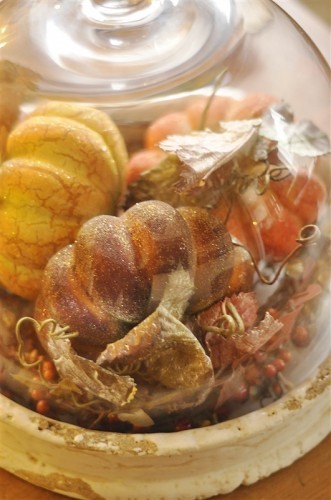 And here is the kitchen table…..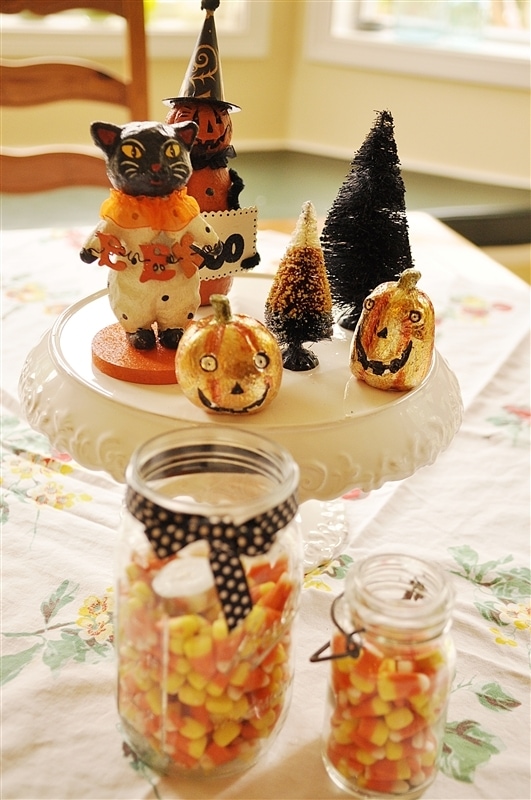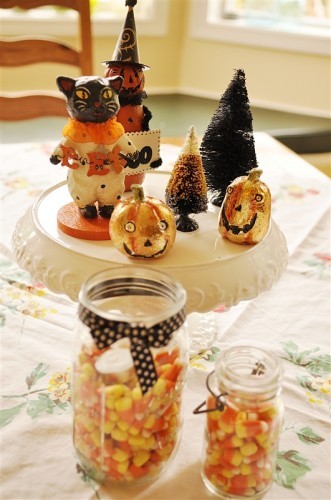 Well, that takes care of just about every flat surface I have downstairs in the house!
Happy Halloween?  Do you decorate for Halloween?
Get my Weekly Menu Plan for FREE!
Receive my FREE "What's for Dinner?" Meal Planning Course, a copy of my FREE ebook that includes my most popular recipes and my FREE weekly Meal Plan.