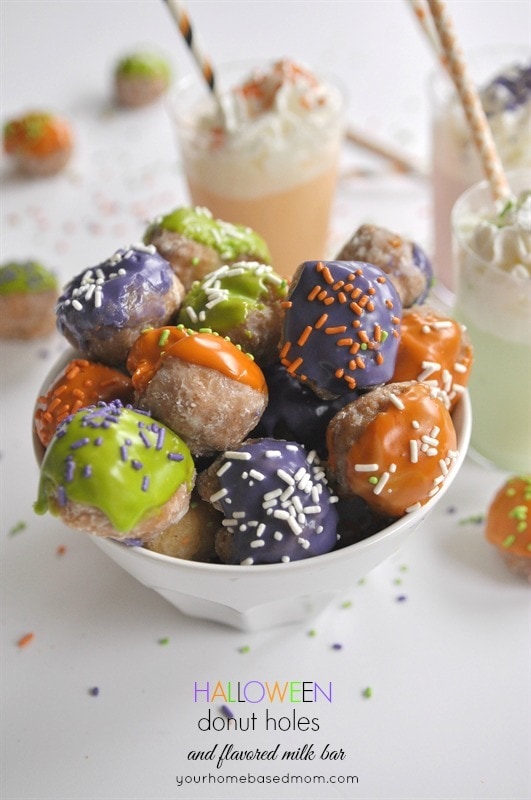 Instant party – just add donut holes and milk!
Today I've got a quick, easy, fun, last minute and cute idea for a treat that will make any occasion a party! I had my Activity Day girls here this week. They haven't gotten some one to replace me yet so I still get to play with the girls! We had a fun sewing activity that I'll share with you soon and for our snack I made some Halloween Donut Holes and a make your own flavored milk bar for the girls to make their own fun Halloween milk!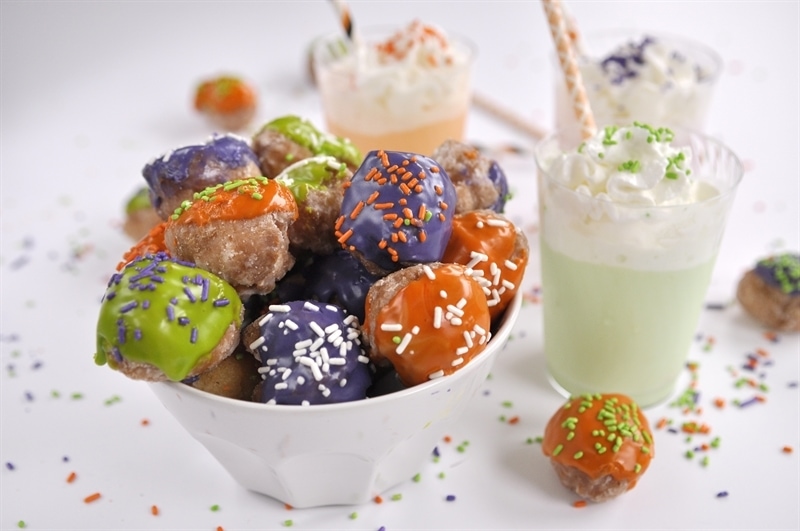 There are several things I love about this treat. It's easy. It's cute. It's delicious.
It's basically a store bought treat with a quick, easy homemade touch. I purchased the donut holes at the grocery store and then mixed together a colored glaze to jazz them up.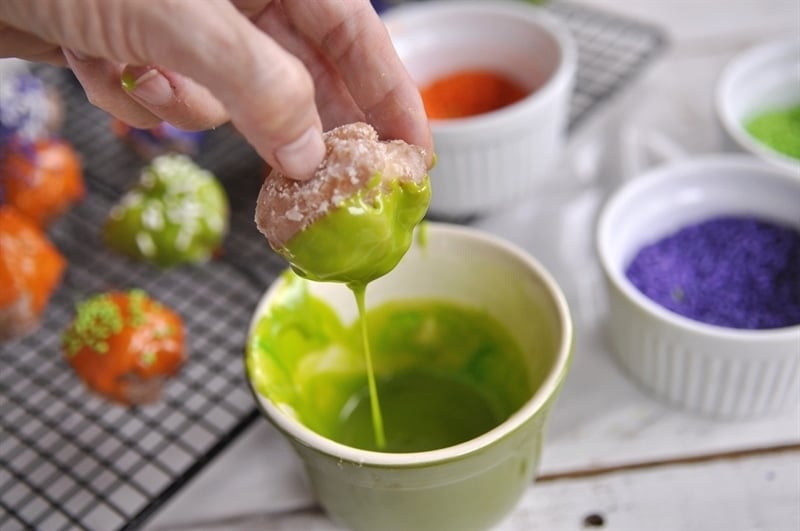 I just dipped the top of the donut holes into the glaze and then gave them a little sprinkle!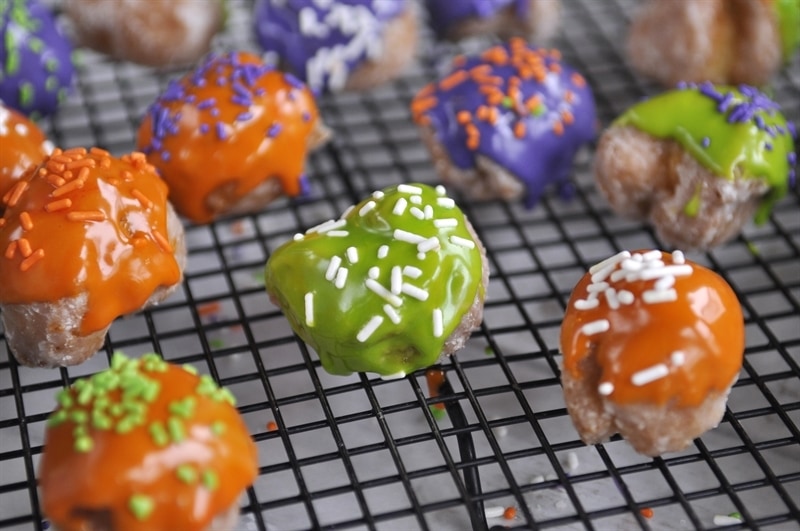 It takes a boring little donut hole and turns it into something really colorful and fun. So much more fun to eat and cute things just taste better.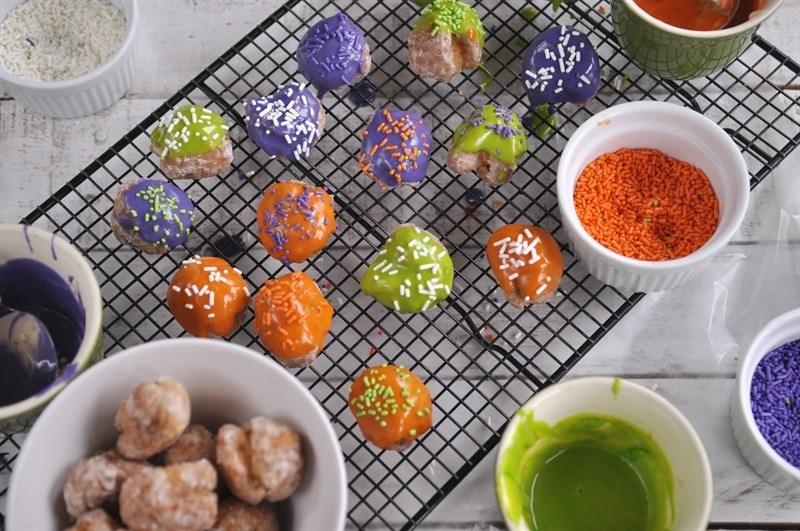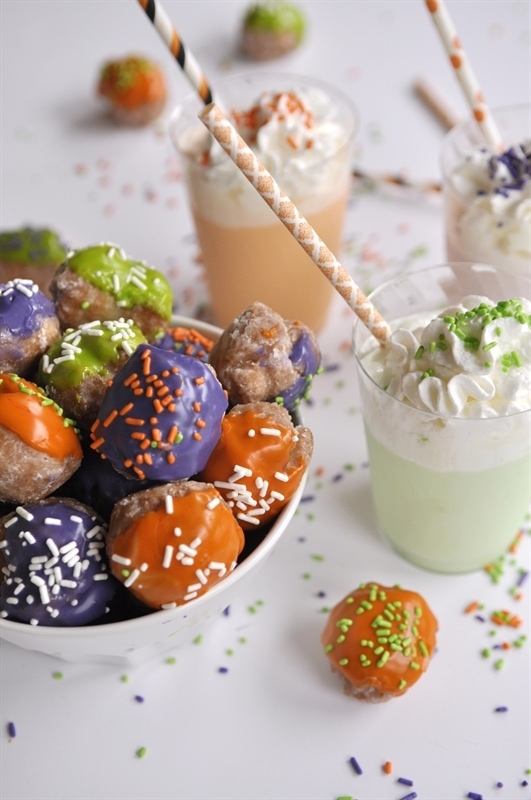 You can't have donuts without milk so we also had a Make Your Own Flavored Milk Bar.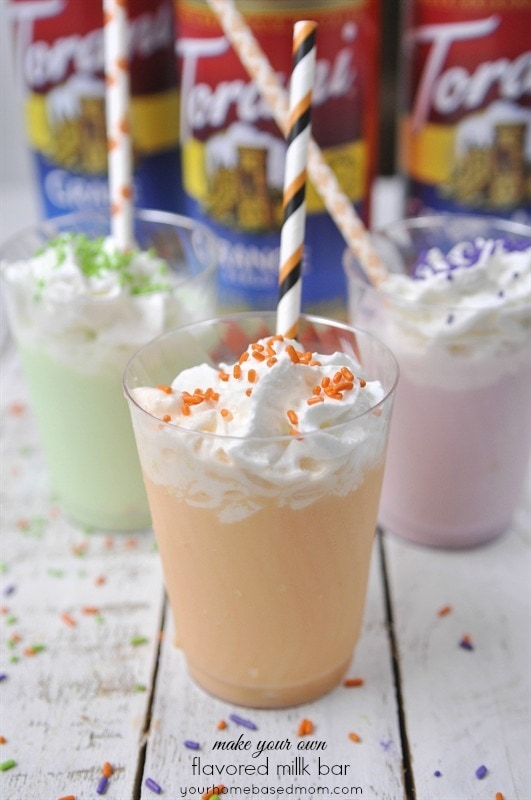 I picked up some fruit flavored syrups such as orange, green apple, grape, lemon and cherry lime and the girls just picked their favorite flavor and added 1-2 Tbsp to a glass of milk. Of course I bought flavors that were the colors that coordinated with my donut hole colors!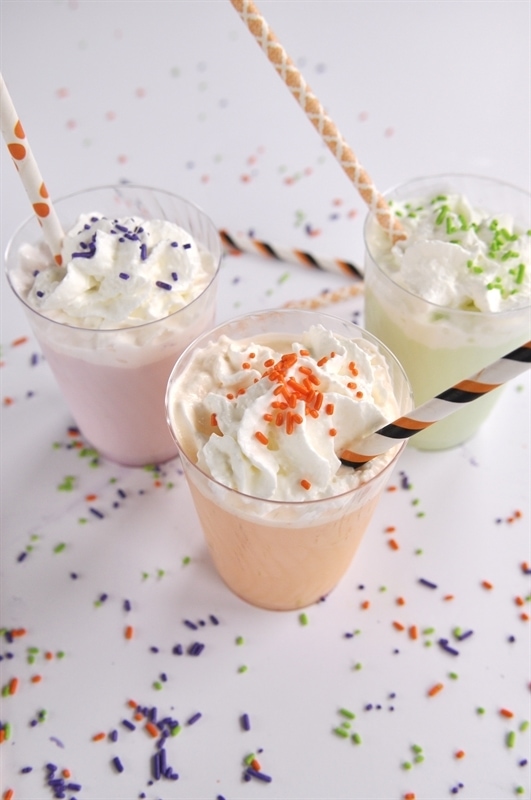 Then all we did was add some whipped cream and of course more sprinkles!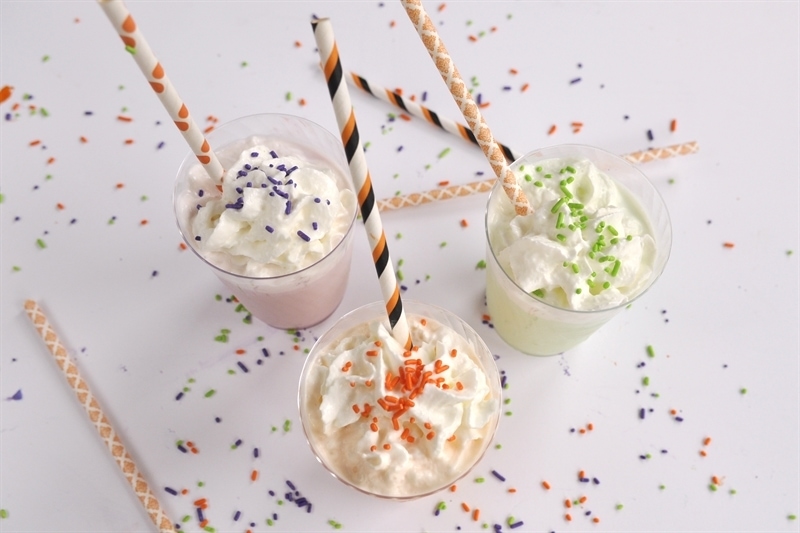 The girls loved it. Fruity milk and yummy donut holes and they were good to go and it was an instant party!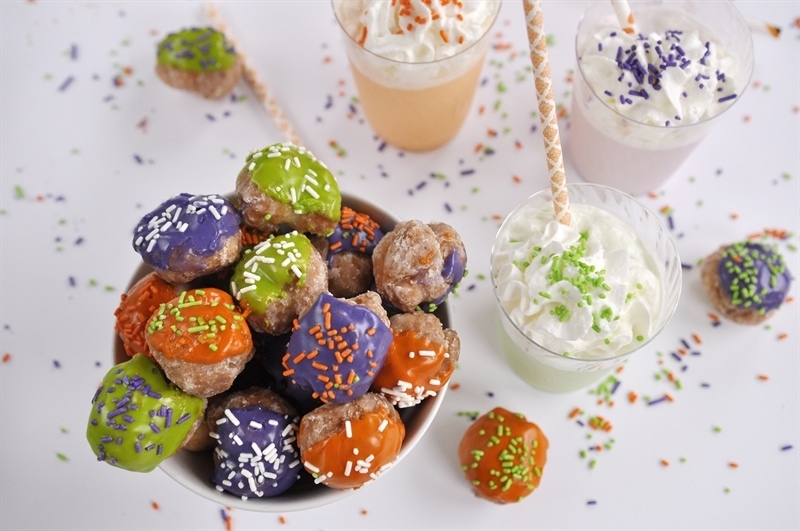 For other fun Halloween treat and party ideas check out these:
Candy Corn Kettle Corn – I Scream Halloween Party – Candy Corn Ice Cream Floats