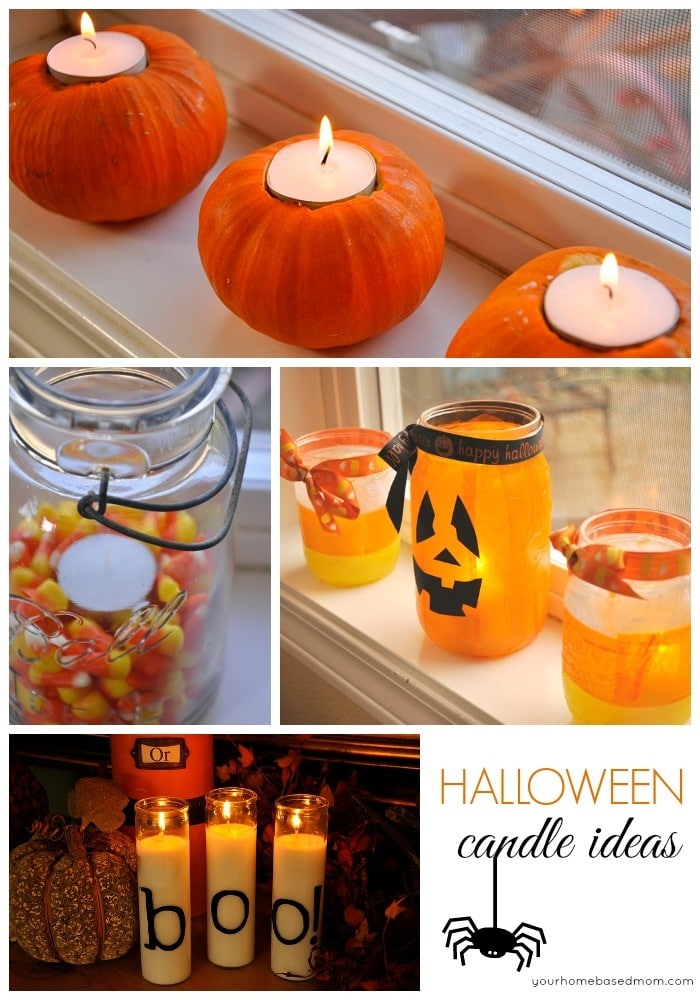 I know I promised you pictures and recipes from the bridal shower I styled this weekend but I have too many fun Halloween things to share with you and Halloween is only 6 days away!  You will just have to wait for bridal shower pictures and recipes until next week.
We are busy getting ready for Mummies Night Out here at our house.  I have enlisted my helpers Jim and Tessa and we are hard at work.  It is going to be so fun and I can't wait to share the evening with all of you who are coming to help support Prayers for Megan.  Thank you to those who have donated money and prizes too.  There are so many fun prizes that I will be giving away.
I will be sharing with all of you through pictures later in the week – it is going to be a great party!!!
One of the easiest and quickest ways to add atmosphere and ambiance to a party for not a lot of money is with candles.  I love candles and we are going to have quite a few at Mummies Night Out.
My dear husband carved these little pumpkins so I could put tea lights in them.  There was an amazing amount of guts inside these little pumpkins!!  Keep them in the refrigerator in between uses to keep them fresher longer.  The little pumpkins were 50 cents a piece at the grocery store – cheap!
I pulled out these fun candy corn and jack o'lantern candle holders I made last year out of old canning jars. I just used tissue paper to cover them with – cheap!
I also picked up some of these tall candles at the dollar store – cheap!
I think they are the kind like they use in churches etc.  I didn't want to spend money on vinyl so I just used black contact paper and cut it using my Cricut machine.  If you don't have a Cricut machine (not cheap) you can just print the letters on paper and then wrap the paper around the candle.  I have a set of these to give away as a prize at Mummies Night Out!
And last, another inexpensive candle holder idea.
I have lots of old canning jars so I filled a bunch of them with candy corn and tea lights.  They look great scattered around the house and serving table. I used different sizes of jars so I could do groupings of them (usually 3.)  Someone's been eating the candy corn though and it's not me!!
Do you have a favorite way to use candles at your house?
Back to the kitchen.  Lots of fun treats to make for Mummies Night Out!