A few weeks ago Tessa and I were invited to enjoy brunch at Hall Street Grill, a local restaurant in Beaverton.
I love brunch but most restaurants only offer it on Sunday and since we don't go out on Sundays we don't do brunch a lot. I was excited to learn that Hall Street offers brunch on Saturday and Sunday.
We use to be frequent visitors to Hall Street but then for some reason we stopped going. One of our favorite date nights was to go to their Happy Hour where many of their dishes are half price. Now that I've enjoyed their brunch though, I think it may be my favorite thing to do at Hall Street.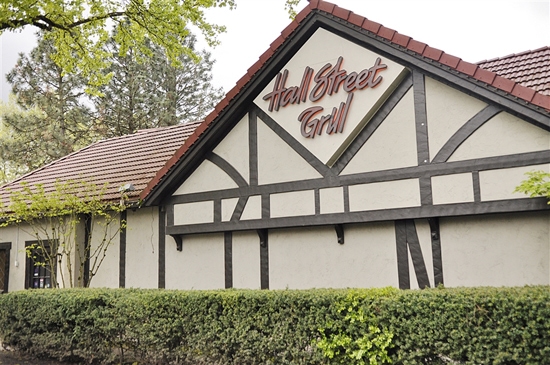 Hall Street is conveniently located on Hall Street in Beaverton!  They serve dinner every night, lunch on weekdays and brunch on the weekend.  Happy Hour is also available every day of the week.
I love the understated elegance of Hall Street.  I would feel comfortable going there for a casual date night as well as dressing up for a special occasion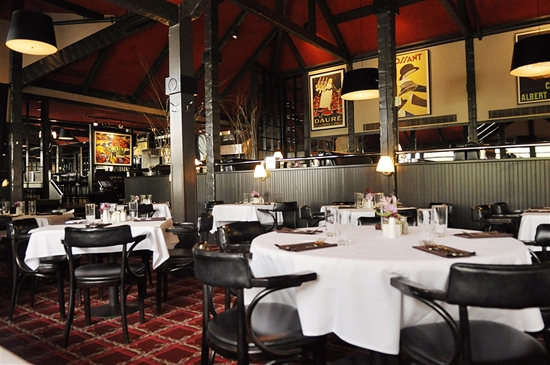 One sign of a good restaurant to me is when I have a hard time deciding what to order.  Too many things look good.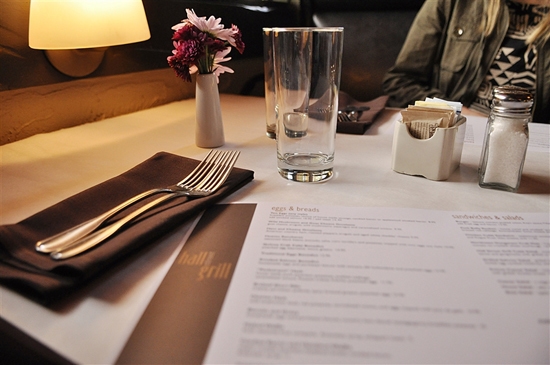 I was glad Tessa was with me so we could share!
We started out our meal with a lovely order of abel skivers with lemon curd.  The perfect way to start.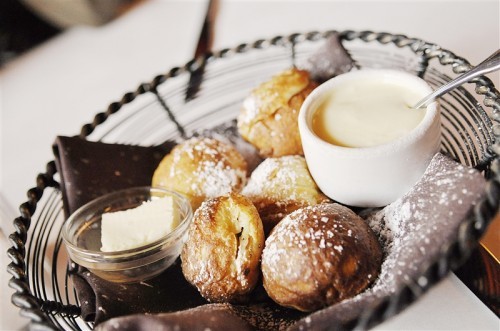 Tessa decided on the huevos rancheros which may have been the special that day since it was Cinco de Mayo.  Tessa opted for her eggs scrambled and dry and they came perfectly cooked.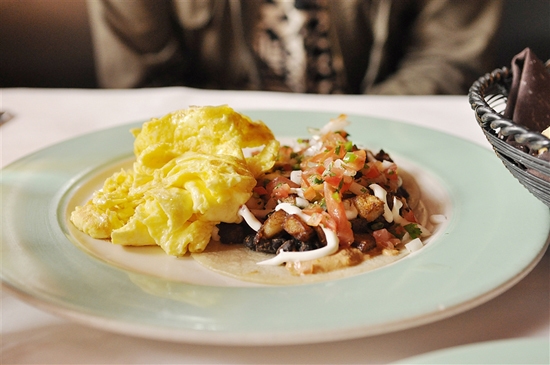 I finally, after much debate, decided on the candied bacon and hazelnut waffle with maple crystals, hazelnut butter, candied bacon and Amaretto syrup.  So decadent.  Tasted more like dessert than breakfast!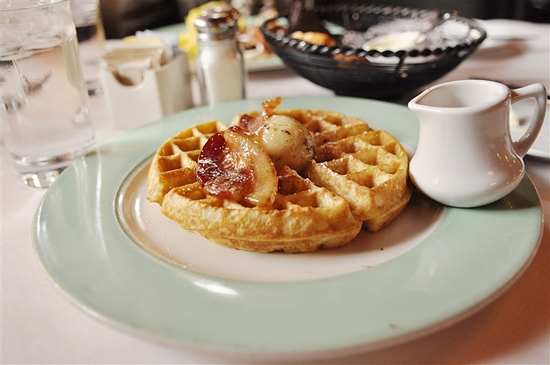 Tessa also enjoyed her favorite breakfast beverage – a vanilla steamed milk.  They make a good one, there was no cheating on the syrup and it was nice and vanilla-ie!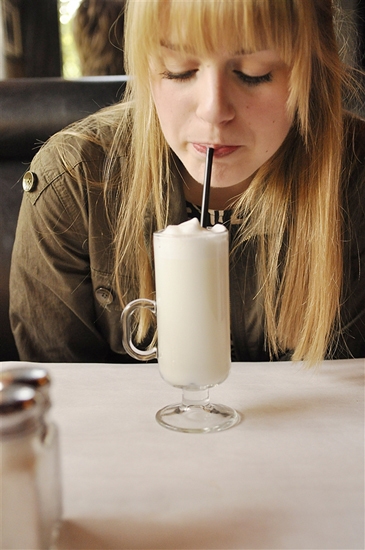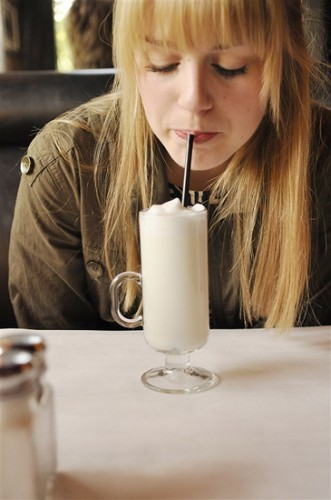 I was very glad to renew my acquaintance with Hall Street Grill.
We'll be back!