When my friend Marsha asked me what I wanted to do on my birthday  I knew exactly what I wanted to do and I knew she would be up for the adventure!
But first I wanted to start my day out with Jim going out to breakfast.
I enjoyed this yumminess at a little Scandinavian restaurant, Cafe Broder, that we went to – Abel skivers with lemon curd and lignonberry jam!  Our fun friends The Watts joined us too.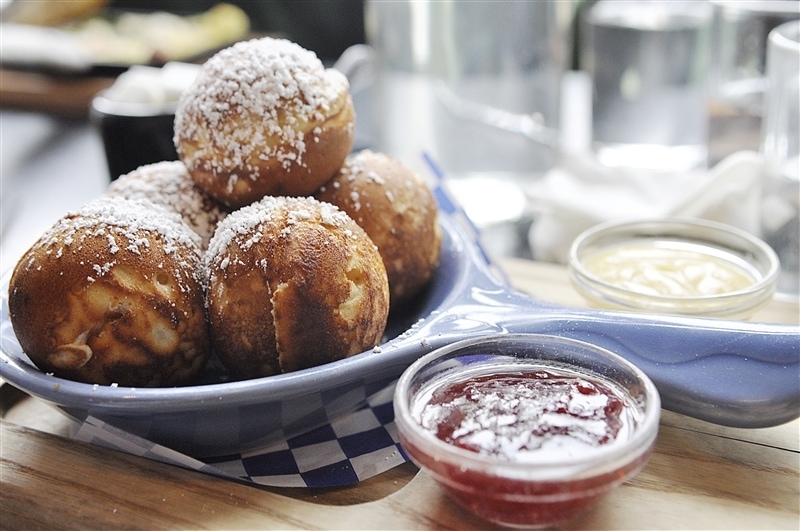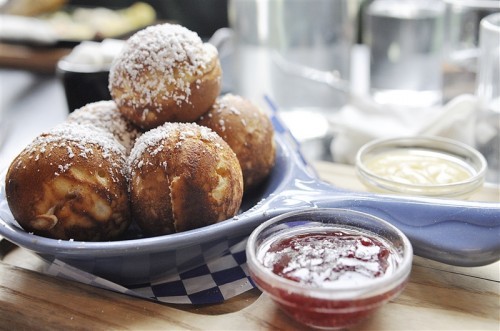 After breakfast Marsha and I headed out for our adventure.  For my birthday I wanted to go to the Goodwill Outlet.  This is not the regular Goodwill.  The outlet is where things go after they leave Goodwill.  Going to the Goodwill Outlet is almost like dumpter diving!
We quickly learned that there is protocol and a certain etiquette you need to follow at the outlet.
Tables are rotated in and out on a regular basis.  When I new row of tables is brought in they  are rolled in one at a time in a long line.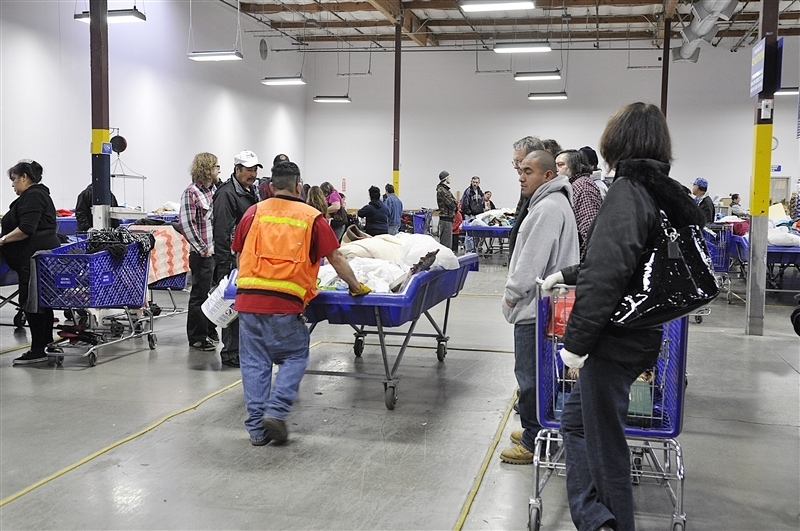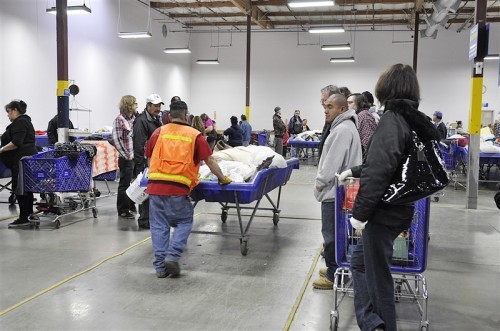 You must line up on either side of the line on the floor and wait.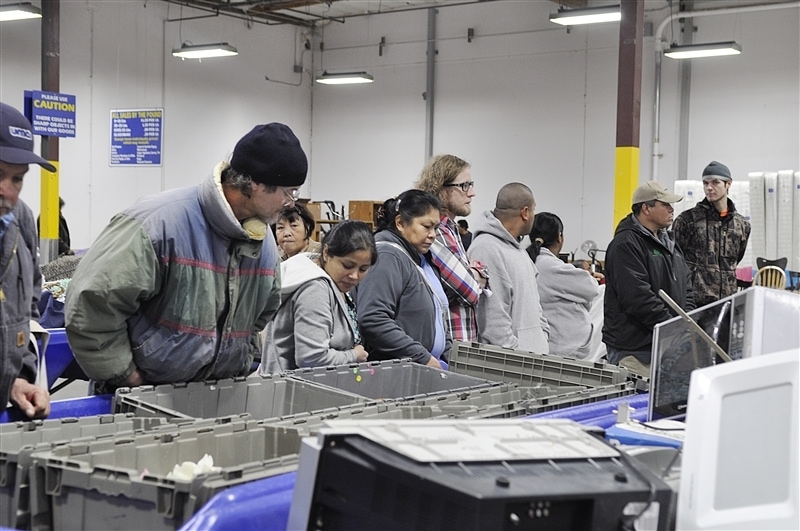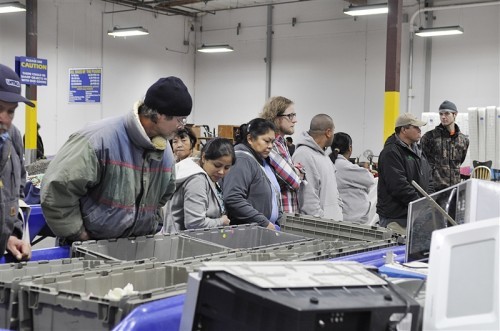 You may look but you must not touch.  Once the entire row is in place (about 8 tables or so) you are then allowed to go for it!  You may dig away to your hearts content.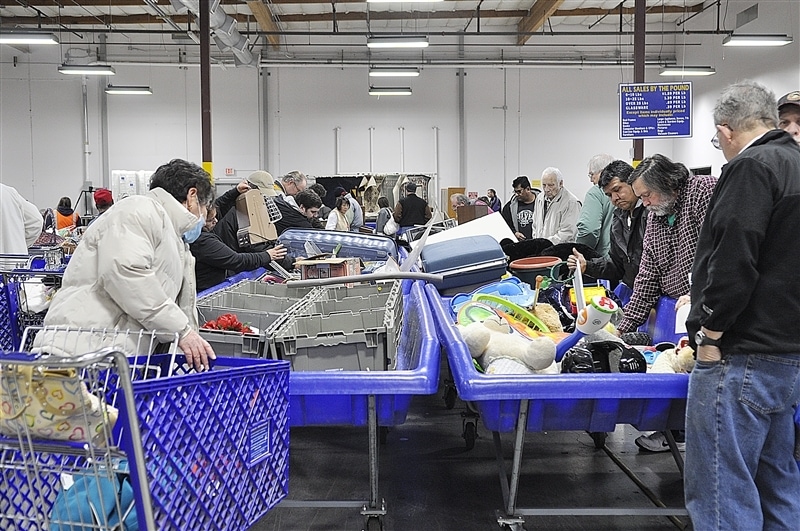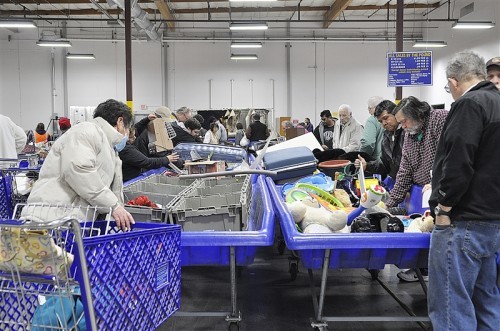 Let's just say we met some interesting people.  A lot of people who have an ebay business and resell what they find.  One man had found a old movie camera for about $50.00 (you pay by the pound) and turned around and sold it for $2,000 that afternoon on ebay!
We did find some treasures – including this vintage tablecloth that is now on my kitchen table. (I washed it of course!)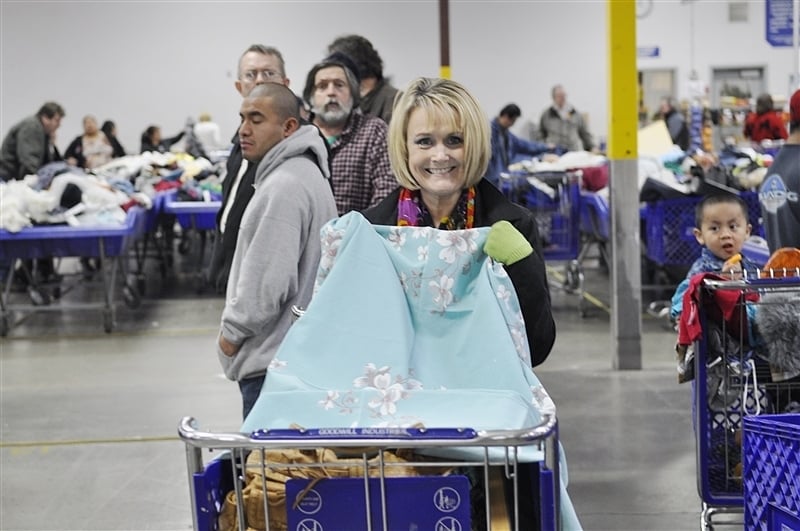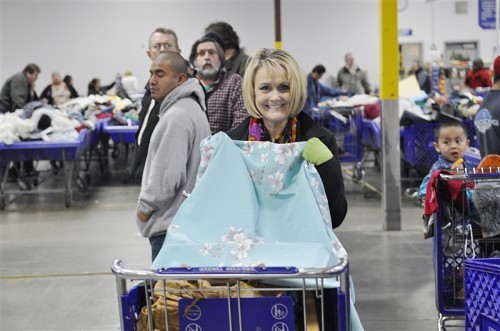 Things are a little dirty and grungy so I recommend wearing a pair of gloves while digging through the bins.
My favorite bins were the ones with books in them.  We found quite a few treasures.  An old copy of Gone with the Wind, some sheet music and an old dictionary to use for some crafting as well as some other fun vintage finds.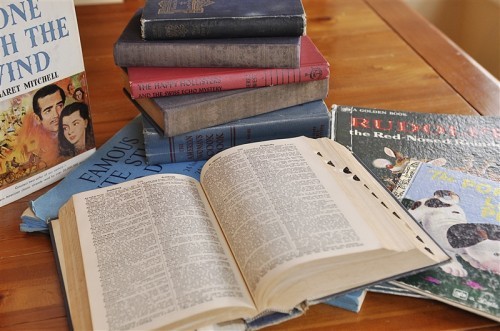 Anybody have any idea what a 1898 copy of War and Peace might be worth!?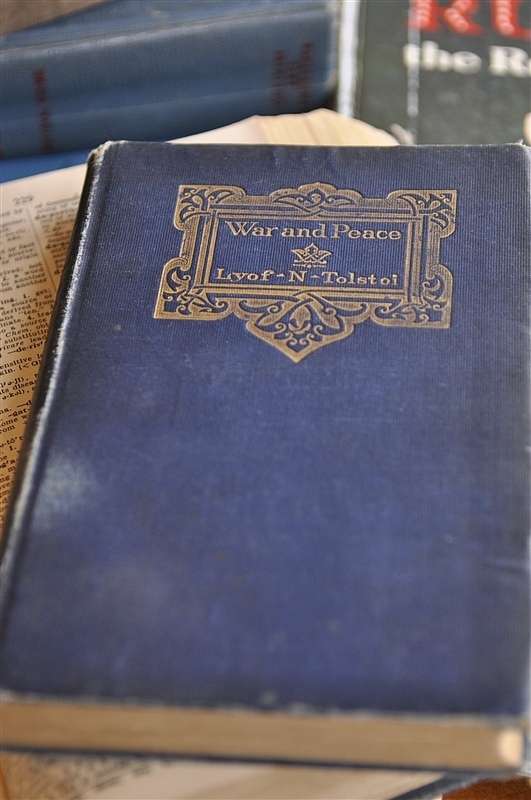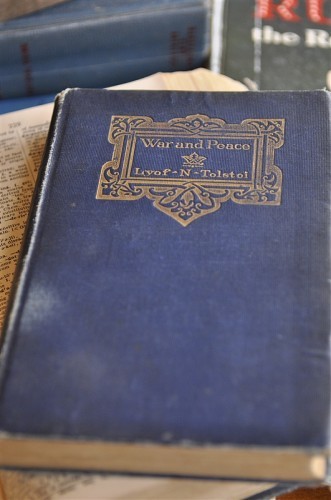 After we accumulated all our treasures we headed to the checkout where you pay by the pound except for books which are $2.00 for hardback and $1.00 for paperbacks.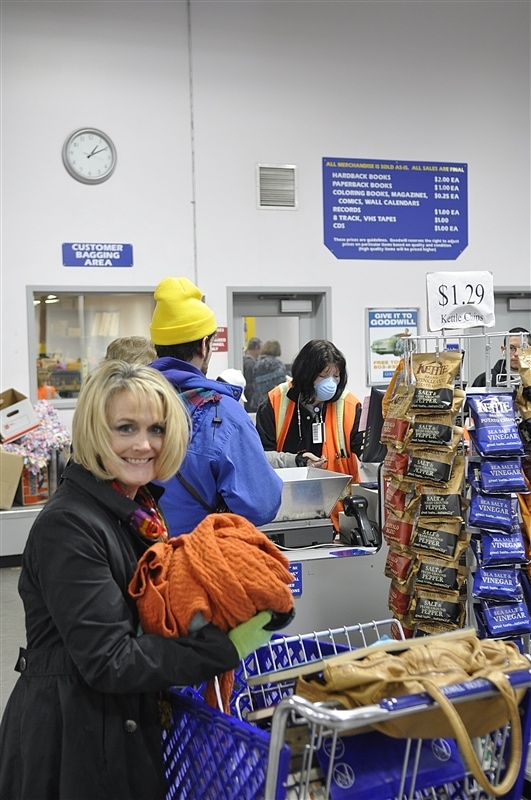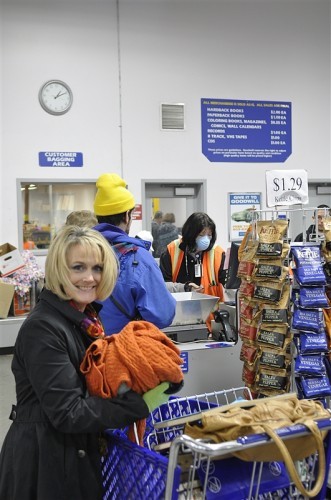 I also found a cute Banana Republic sweater which ended up costing me about $1.50.  Here are some of my other finds which include a vintage quilt!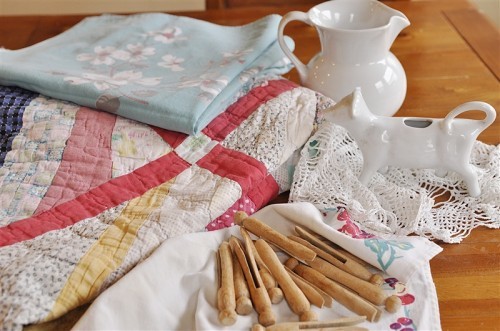 I actually can't wait to go back.  We decided next time we are taking our husbands so they can experience it!
We got home, showed off our treasures and cleaned up so we could enjoy birthday dinner!
We reserved Gloria's Secret Cafe, a teeny, tiny El Salvadoran restaurant in Beaverton.  Sixteen of us squeezed into Gloria's for a yummy dinner. We filled the entire place – it's little!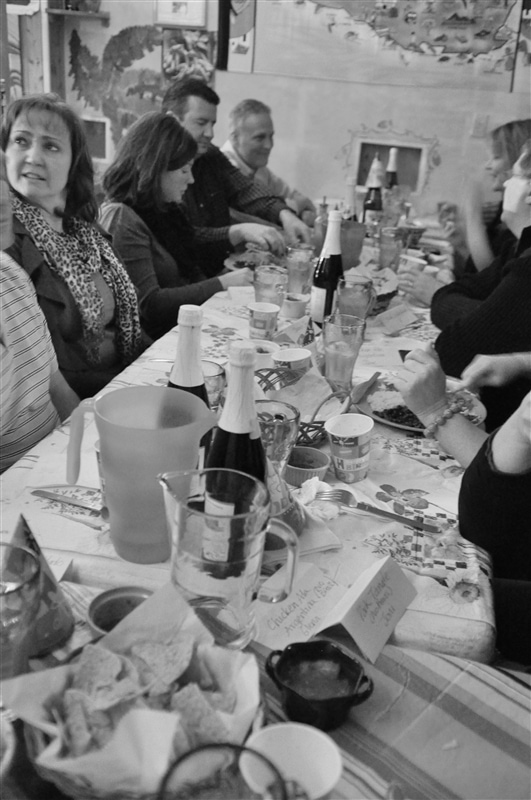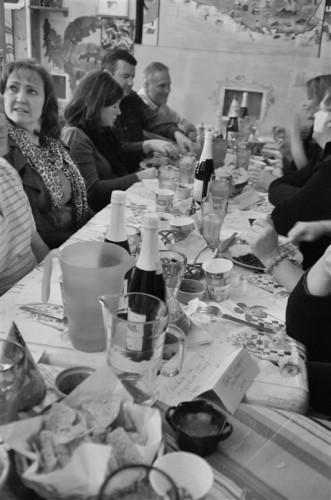 There were four of us celebrating birthdays this month so it was fun to share the evening with them.  They all got share my favorite birthday cake, a lemon poppyseed cake from Beaverton Bakery which is just down the street from Gloria's.  Happy Birthday to Darlene, Jane and Gerry too!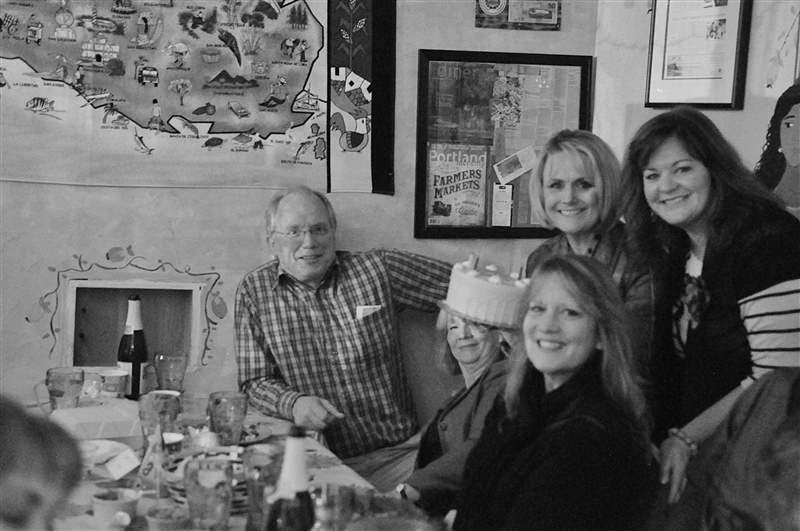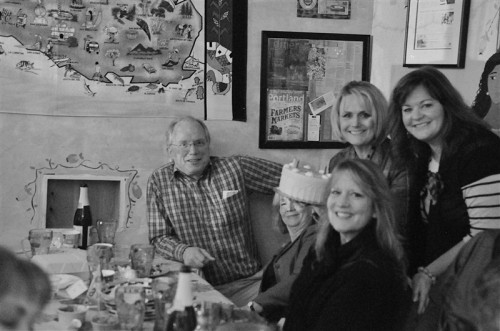 There is no better way to celebrate a birthday than with good food and good friends and of course a toast!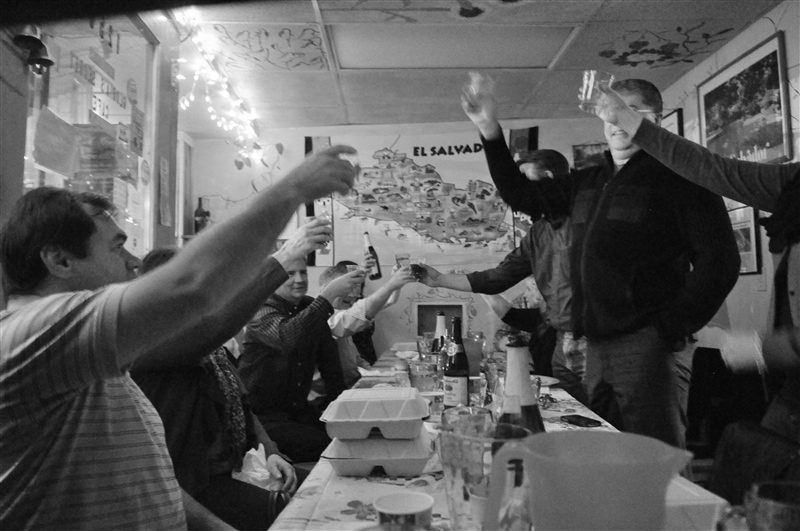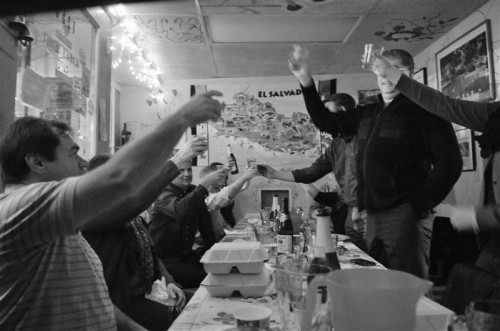 The whole day was a great way to kick off my new year!! I am lucky to have such wonderful friends and a sweet husband who shared my day with me.