Gluten free sugar cookies flavored with almond extract and topped with almond flavored frosting are perfection!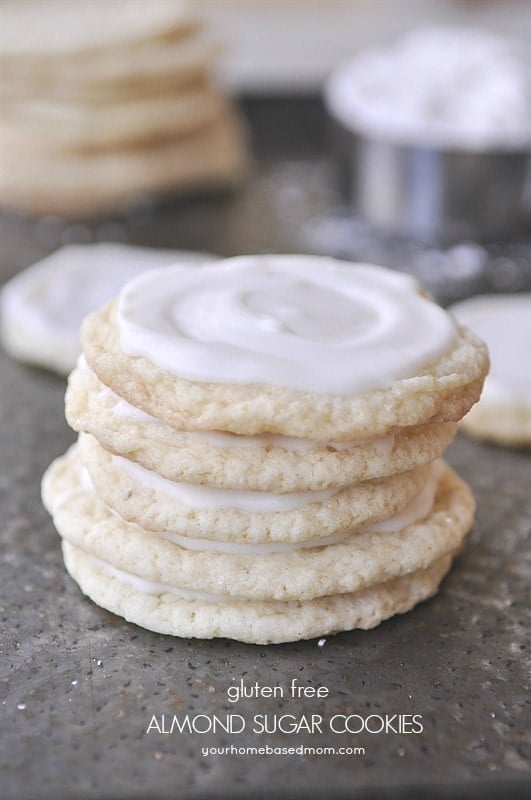 *This post is sponsored for One2One Network on behalf of ACH Foods and Karo® Corn Syrup.  I am partnering with them as a Become a Better Baker Blog Ambassador.
With two family members that are gluten free I am always on the look out for yummy gluten free cookie recipes.  One of my favorite cookies is a sugar cookie with frosting.  In my book a sugar cookie must have frosting, always!  I was excited to find a yummy gluten free version of my favorite sugar cookie.
For today's recipe, I started with a gluten free sugar cookie recipe from the Karo® website.   Most sugar cookies use vanilla extract but I am a big fan of almond extract in my sugar cookies. I first had a sugar cookie made with almond flavoring years ago at a deli about an hour from my house.  I fell in love and in fact have been known to plan my travels in that direction, allowing extra time to stop into said deli to stock up on sugar cookies!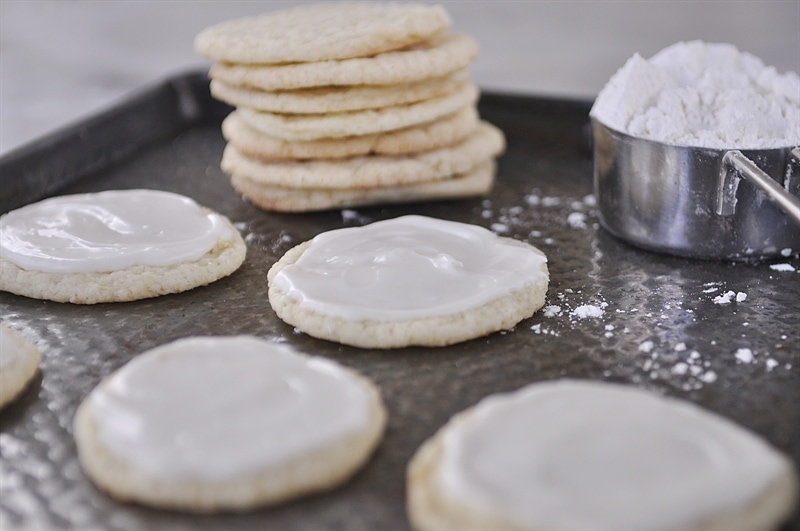 This gluten free sugar cookie is a nice light, thin sugar cookie with crispy edges and a chewy center.  Just the way I like them.  The gluten free flour mix used in this recipe is made up of corn starch, brown rice flour, potato starch and xanthan gum. The cornstarch gives the cookie a nice, light texture.
These sugar cookies would be a great go-to for any bake sale—and because they're gluten free, anyone can gobble them up! Karo® Syrup recently launched the Baking A Difference campaign to support Share Our Strength's No Kid Hungry® cause. All across America, families are struggling with hunger and children are often hit the hardest. The Baking a Difference campaign makes it a piece of cake to help: You can host a fundraising bake sale right in your area. Click here for your Bake Sale Starter Kit and to find how how you can get involved.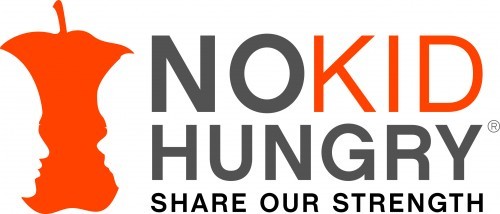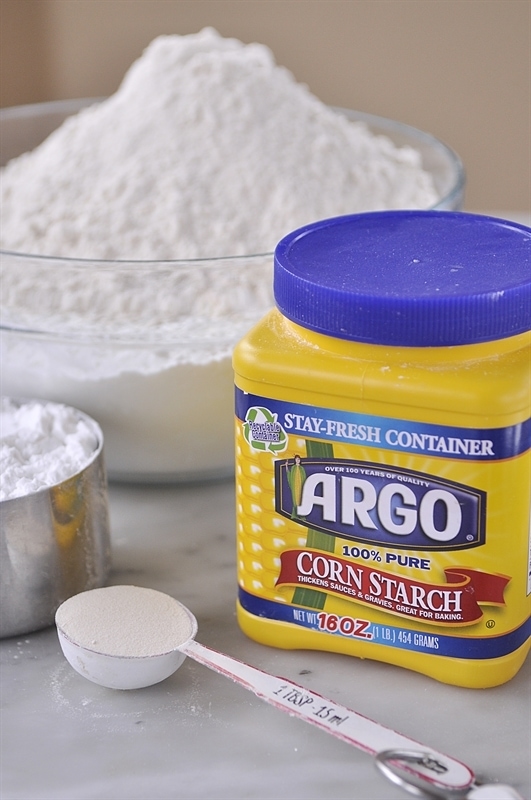 I mixed up a batch of the flour mix and store it in a zippered plastic bag and then I have it on hand for when that sugar cookie craving strikes!  The cookie recipe uses 2 1/2 C of the gluten free flour mix in addition to baking powder, sugar, salt, butter, almond extract and Karo® Corn Syrup .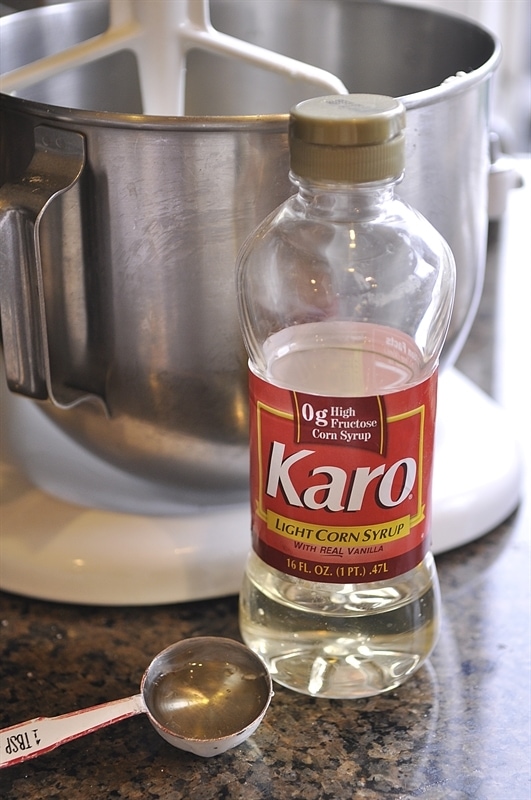 Mix up the dough until it is nice and combined.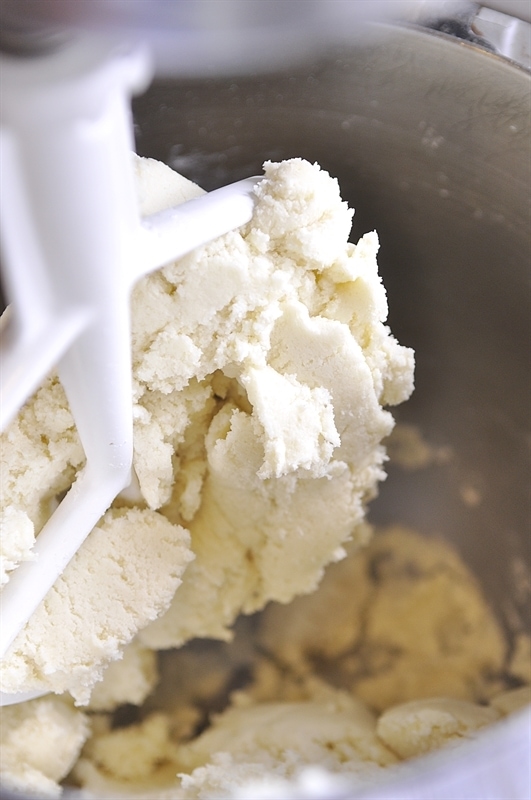 Wrap the dough up in plastic wrap and refrigerate it for at least 30 minutes.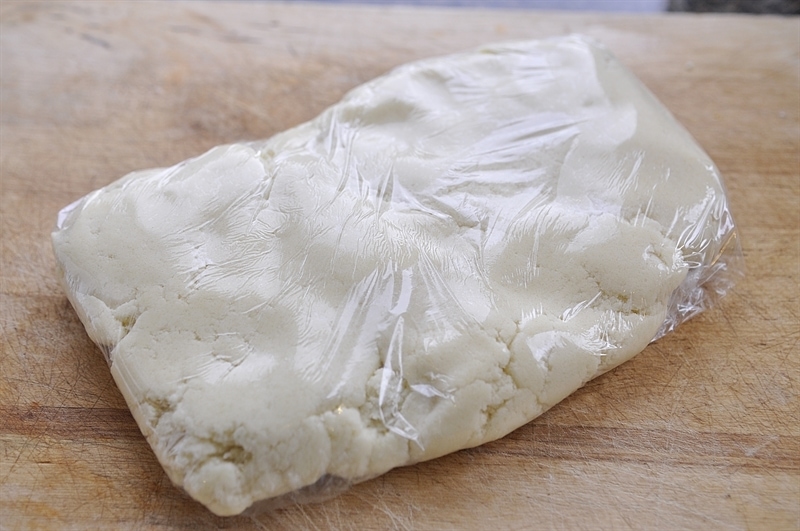 I then formed the dough into balls and baked them for 8-10 minutes at 375 degrees.  Just bake until they start to turn a nice light golden brown color around the edges.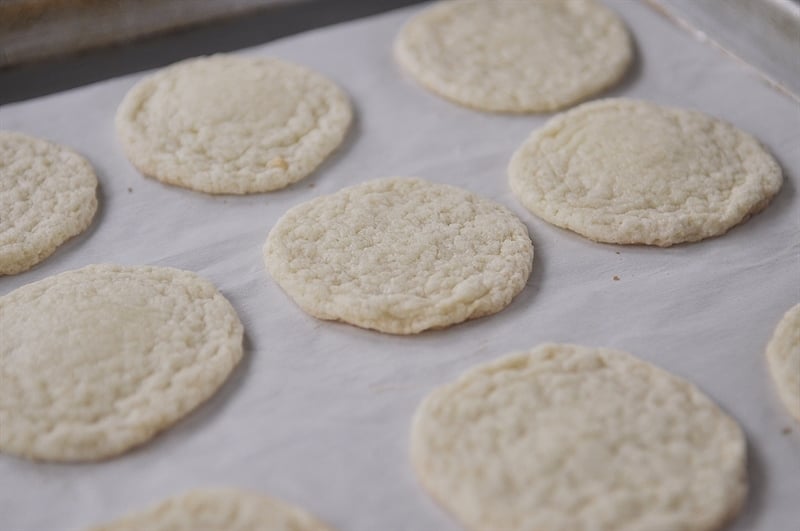 If you are a sugar cookie purist you can eat these cookies just like they come out of the oven.  They are yummy just like that and are especially good warm.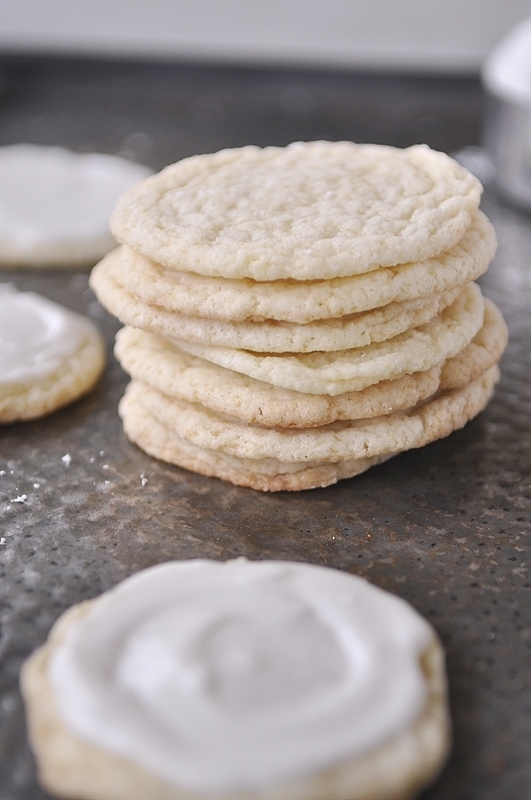 But like I said, I like my sugar cookies frosted.  So after they cool it is time to cover them in some yummy almond flavored frosting.  The best part!  I just use a mixture of powdered sugar, almond extract and enough milk or whipping cream to get it to a nice consistency to spread.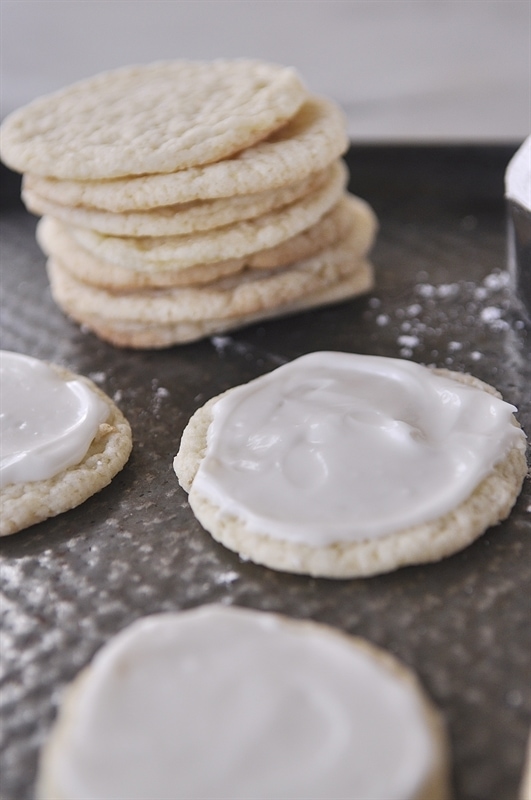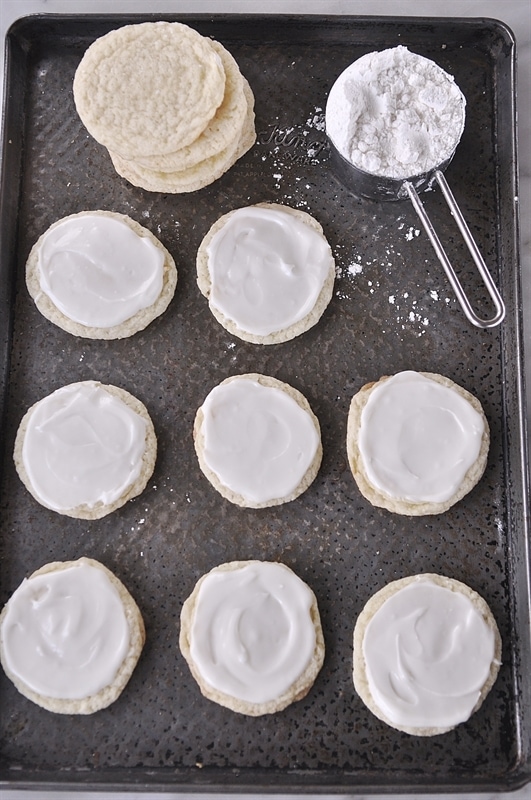 Then just try not to eat the whole batch.  Your gluten free friends and family are going to love you when you present them with this yummy treat.  You gluten eating friends are going to love them too.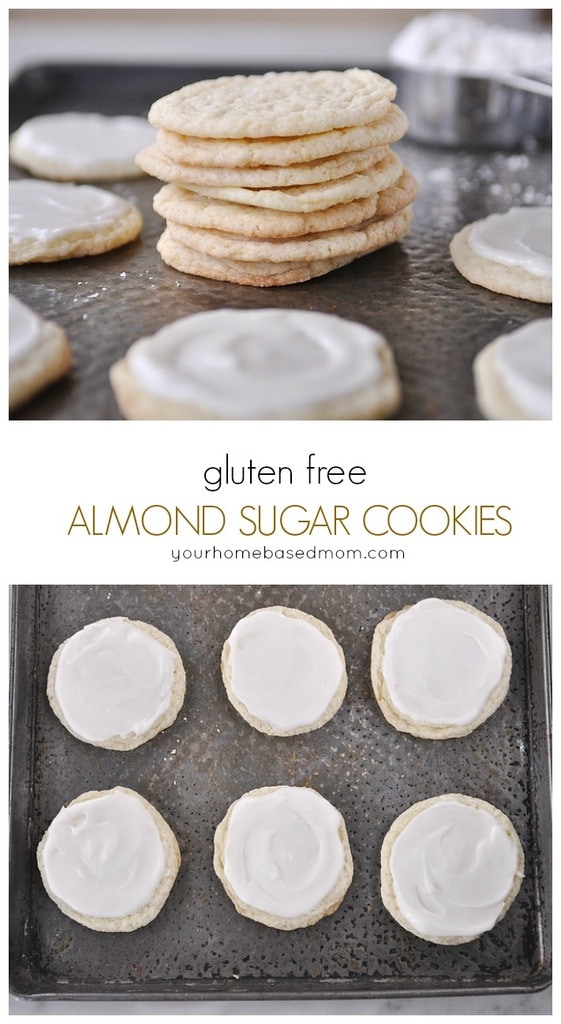 You can find my non gluten free version of my favorite almond sugar cookie here.
Gluten Free Sugar Cookie Recipe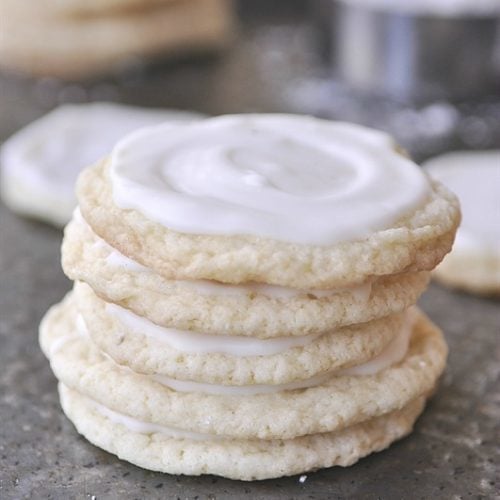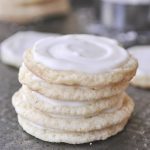 Print
Gluten Free Sugar Cookies
Ingredients
2-1/2

cups

Gluten Free Flour Mix

1

teaspoon

Argo® Baking Powder

1/4

teaspoon

salt

1-1/4

cups

sugar

10

tablespoons

butter OR margarine

softened

1

egg

1

tablespoon

Karo® Light Corn Syrup

1

teaspoon

Spice Islands® Pure Almond Extract
Frosting
1 1/2

C

powdered sugar

1

tsp

Spice Islands® Pure Almond Extract

3-4

tsp

milk or whipping cream
Instructions
Combine flour mix, baking powder and salt in a bowl and set aside.

Beat sugar and butter in a large bowl with electric mixer for 2 to 3 minutes until creamy.

Add egg, corn syrup and almond and continue mixing until well blended.

Add dry ingredients and mix on low speed for 1 to 2 minutes or until a smooth dough forms.

Transfer dough onto plastic film, flatten into a disc, wrap tightly and refrigerate for 30 minutes or until very firm.

Preheat oven to 375?F.

Roll dough into 1-inch balls and arrange 3-inches apart on an ungreased baking sheet.

Place cookies on ungreased baking sheets

OR divide dough into 3 portions; refrigerate 2 of the portions. Lightly dust counter with Gluten-Free Flour Mix. Roll one portion of dough into a circular shape that is about 1/4-inch thick. Use favorite cookie cutters to cut out shapes. Place cookies on baking sheets that have been sprayed with cooking spray. Repeat with remaining dough.

Bake for 8 to 10 minutes or until firm in center and light brown in color. Remove from oven and cool on baking sheet for 2 to 3 minutes. Remove to cooling rack to finish cooling.

Frost with frosting.
Frosting
Combine powdered sugar and almond extract

Add in enough milk to make the right spreading consistency
Get my Weekly Menu Plan for FREE!
Receive my FREE "What's for Dinner?" Meal Planning Course, a copy of my FREE ebook that includes my most popular recipes and my FREE weekly Meal Plan.