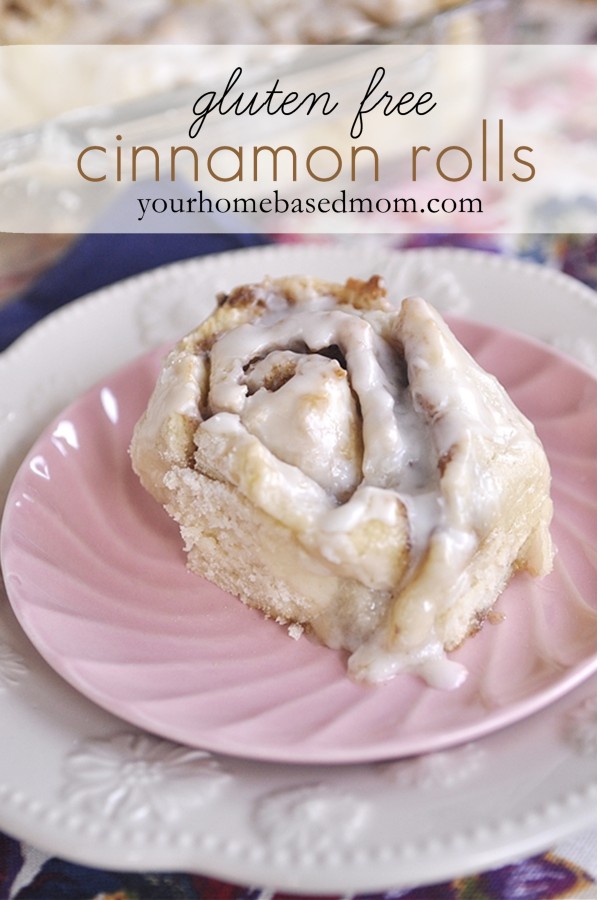 While Cali was home visiting it was our church's semi annual General Conference. That basically means we get to stay home in our jammies and watch church on TV! Our family has a tradition of having homemade cinnamon rolls that weekend. Since cinnamon rolls aren't normally gluten free I was determined to make some for Cali that were yummy and that Jim and I could enjoy too. I have experimented with a few cinnamon roll recipes over the last couple of years but usually just end up buying her Udi's frozen cinnamon rolls while the rest of us enjoy my 60 minute cinnamon rolls.
After a bit of googling and searching on Pinterest I found a recipe that I thought might just be it! I found the recipe over at Gluten Free Recipe Box. The recipe uses an assortment of gluten free flours – white rice, brown rice, tapioca starch, potato starch, potato flour and xanthan gum. I know most people won't have these in their pantry but I do! Most of them are available at your local grocery store in the health food and or baking section. My Winco grocery store carries the rice flours and the tapioca starch in the bulk section of the store. Bob's Red Mill is one of my favorite brands for many of the products and they are fairly accessible, at least here in Portland. Also stores like Whole Foods, New Seasons etc. will carry them.
Like I mentioned in the gluten free biscuit post, gluten free flours can be somewhat sticky. After mixing up the dough allow it to rise for about an hour or until doubled in size.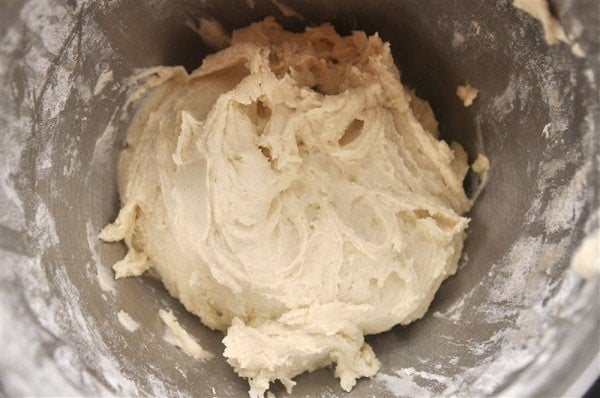 Because the dough is sticky I covered the counter with a piece of plastic wrap and then made sure there was plenty of gluten free flour on the plastic wrap. You can use more of the rice flour or potato flour or if you have some Gluten Free Flour Mix, use that.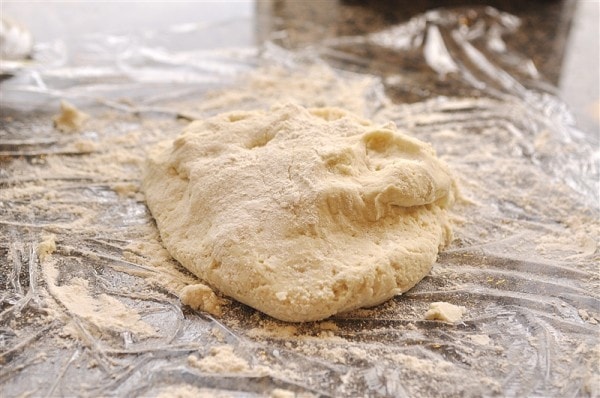 You need enough so that you can roll the dough out and not have it stick to your rolling pin. It should be about 11 x 18 inches.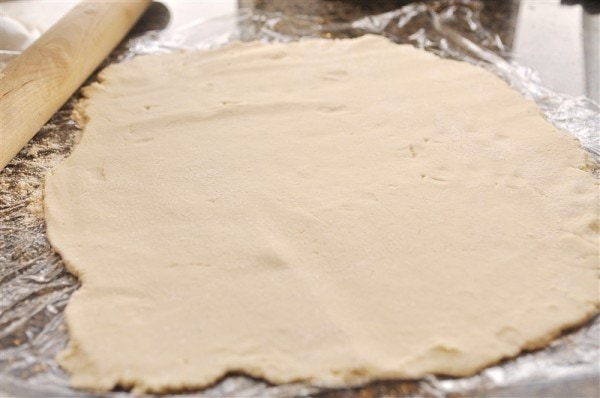 Cover the dough with the traditional butter, sugar and cinnamon. I found that the amount given in the recipe wasn't quite enough for my tastes so I then just sprinkled in the spaces with just plain brown sugar.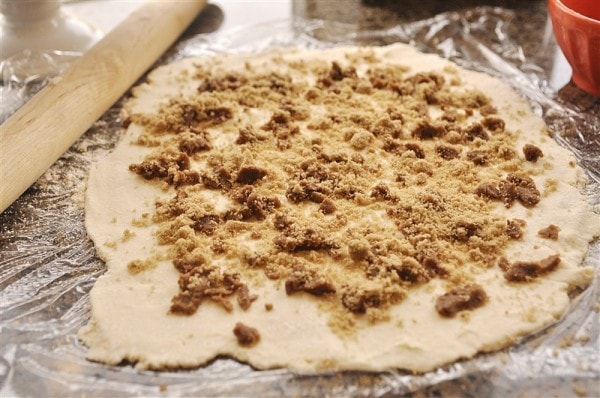 For the next step you are going to be glad you have the plastic wrap down. Because the dough is sticky use the plastic wrap to roll the dough up.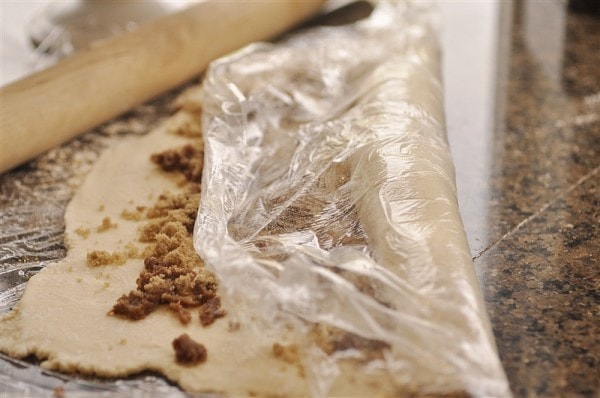 Totally a great trick!. Then you are ready to cut the dough into rolls. The recipe makes 6 good size cinnamon rolls. I used a sharp serrated knife to cut the dough. Place the rolls into a 8 x 8 or 9 x 9 greased pan.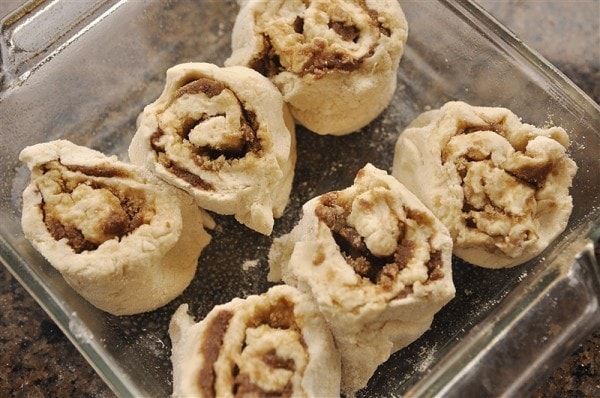 Cover with plastic wrap and allow to rise one more time until the rolls fill the pan – about 45 minutes or so. Then they are ready to pop into the oven and bake at 400 degrees for 15-20 minutes until golden brown.
While the rolls are baking mix up your frosting. Because Cali is dairy free I didn't use cream cheese but made a buttercream frosting with goat's milk. No one knew the difference.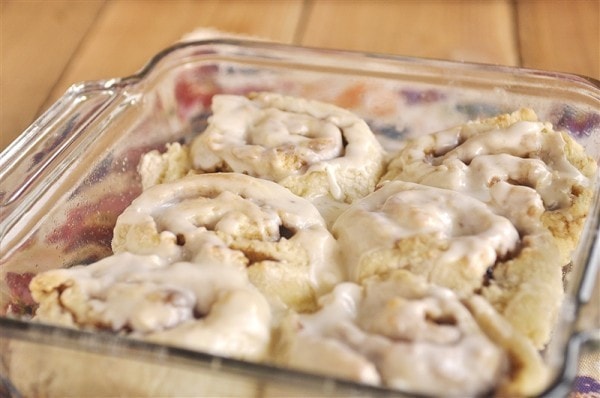 Did these taste exactly like my 60 Minute Cinnamon Rolls? No but they were delicious. There is still a bit of difference in the texture. The rolls don't get as light and fluffy. They are a bit more dense but the flavor was delicious and we all enjoyed them!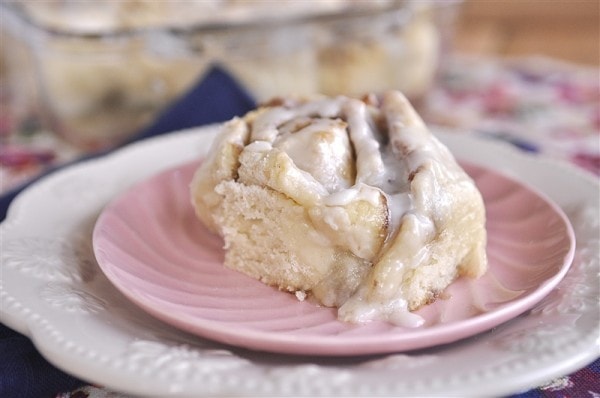 Definitely a winner at our house and so much better than the frozen variety!!
For the recipe please visit Carla's Gluten Free Recipe Box.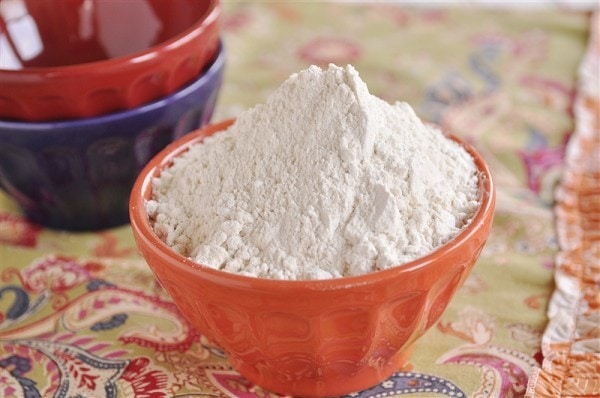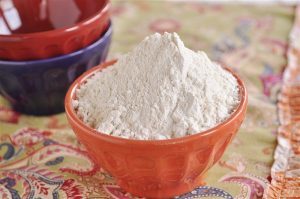 Gluten Free Chocolate Chip Cookies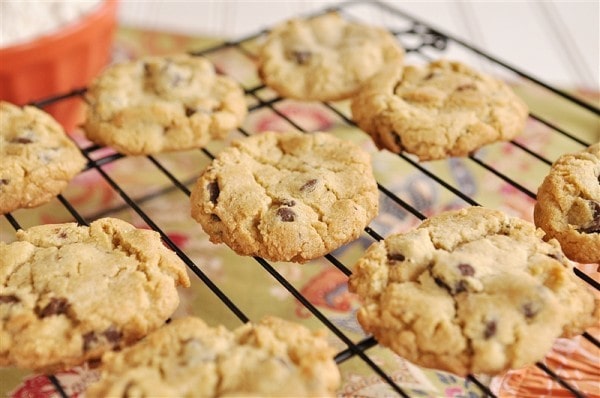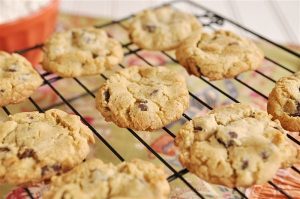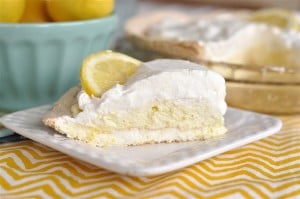 Enjoy!
Leigh Anne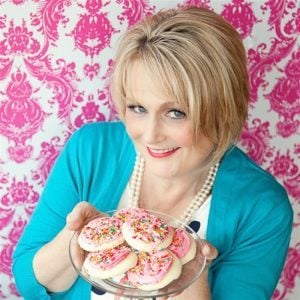 You can also visit me on Facebook, Pinterest, Twitter or Instagram.
For a list of where I Link Up each week go here.
For the recipe please visit Carla's Gluten Free Recipe Box.