These Glitter Clothes Pins are the perfect way to dress your Valentine gift giving.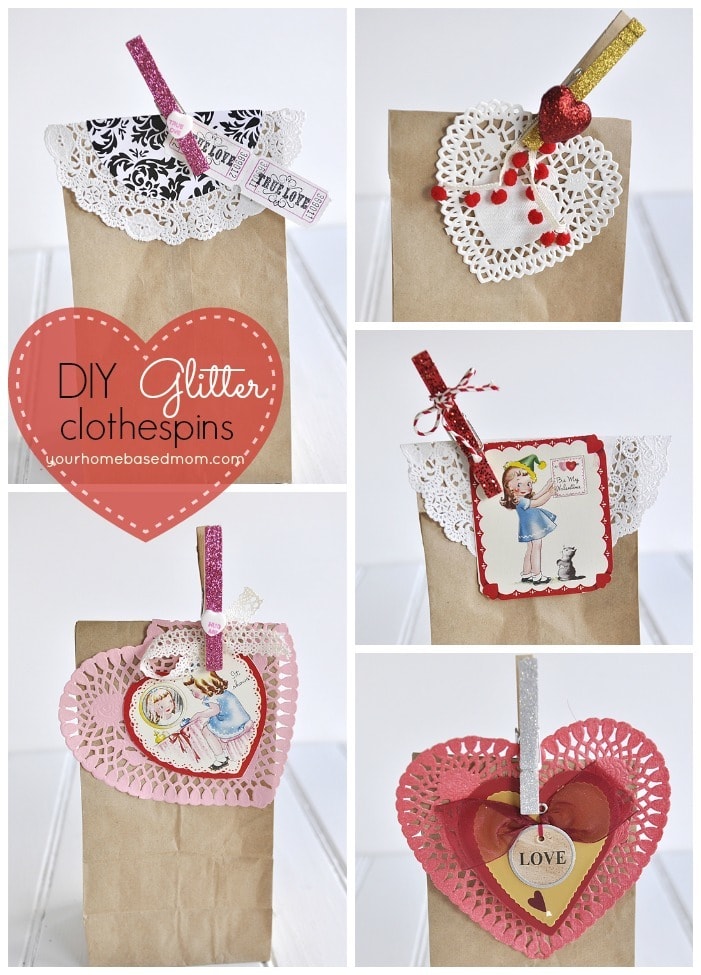 Today I have a fun and easy tutorial for Glitter Clothes Pins.  
Now I realize that there may be some of you out there that have never owned or used a clothes pin.  The day and age of using clothes pins for what they were actually designed to do is pretty much gone for most people.  Hanging the laundry outside on a line doesn't happen much anymore.  Instead clothes pins have become more of a craft item.  You can still find clothes pins in the laundry section of most stores.  If you can't find them there try the craft store.
I decided to dress up some clothes pins to use on my Valentine treat bags this year.  It helps keep the bag closed and it looks darling too!   It's Multi-purpose.   You can use this idea for any holiday, theme or season just by changing your color of glitter and what you decorate the clothes pin with.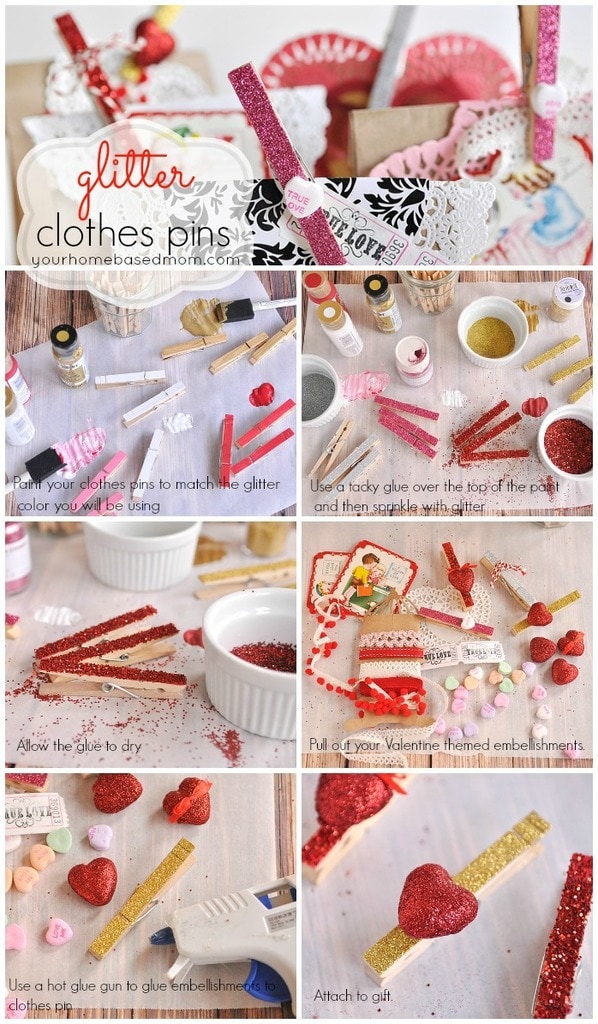 Fortunately I have a nice stash of "stuff"  I just went through my drawers and pulled out paint, glitter and whatever I had that looked Valentiney to use to embellish the clothes pins.  If  you don't have a stash check out the Dollar Store, the Craft Store and the dollar bins at Target.  The conversation hearts worked good too!
Just a few notes:
I only painted the top of the clothes pins, where the glitter would go.
I used Aleene's Quick Drying Tacky Glue to glue the glitter to the clothes pins.
Have fun!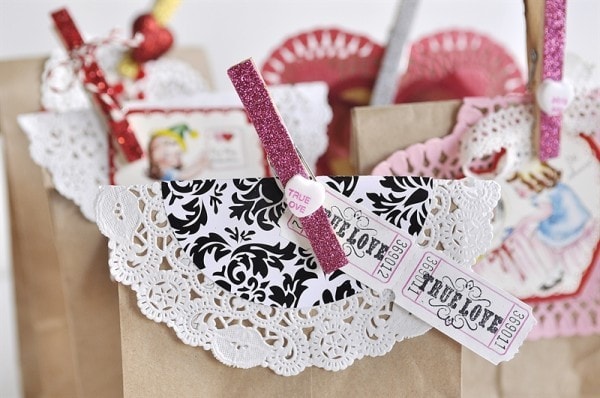 For other fun Valentine craft ideas check out these:
DIY Sharpie Valentine Mugs – Easy No Sew Valentine Heart Garland –  Valentine's Peep Bouquet