Thanks to all of you who helped bring some smiles to the families at the Ronald McDonald House by sending a photo through eSmiles!
I was fortunate to spend some time at one of the Ronald McDonald houses here in Portland this weekend.  I joined a group of people from church as we spent the day cleaning, landscaping and cooking in the kitchen (guess where I was?)  The families staying at the Ronald McDonald House are so appreciative of everything that is done for them.  Despite the stress they are going through they all took the time and opportunity to say thank you.  That is certainly not why we were there – we were there to try and make their burden lighter and their day a little easier but it is always nice to have someone show appreciation.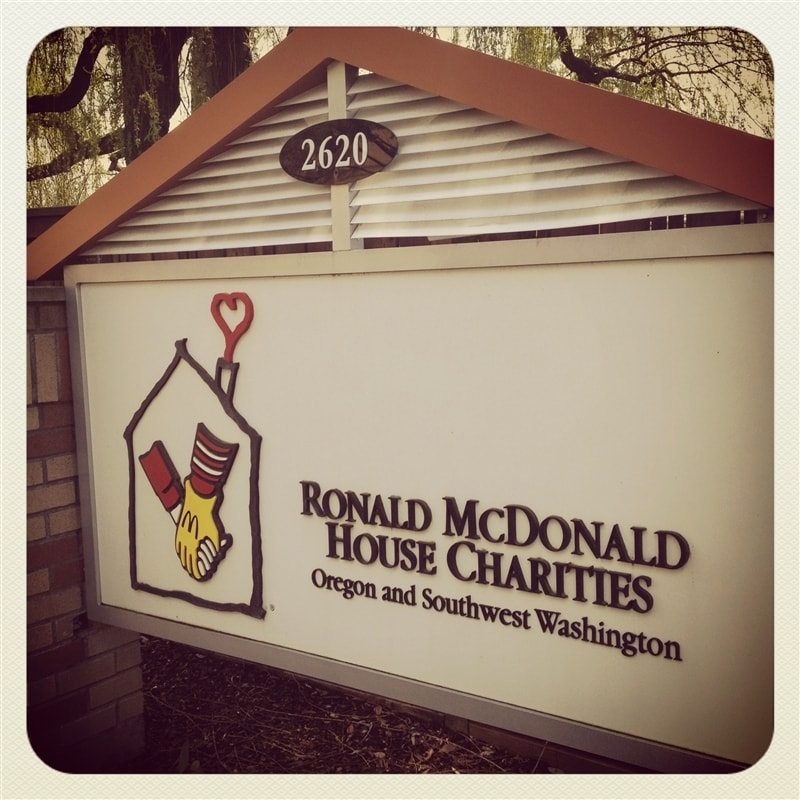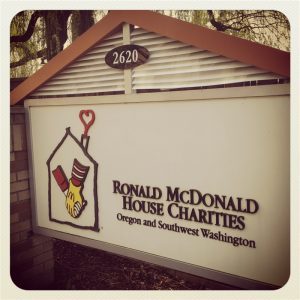 Here's a few photos from our day.
I was joined in the kitchen by a few of my good friends – Marsha, Joni and I and a few other helpers fixed meatball sandwiches for lunch along with some fresh fruit.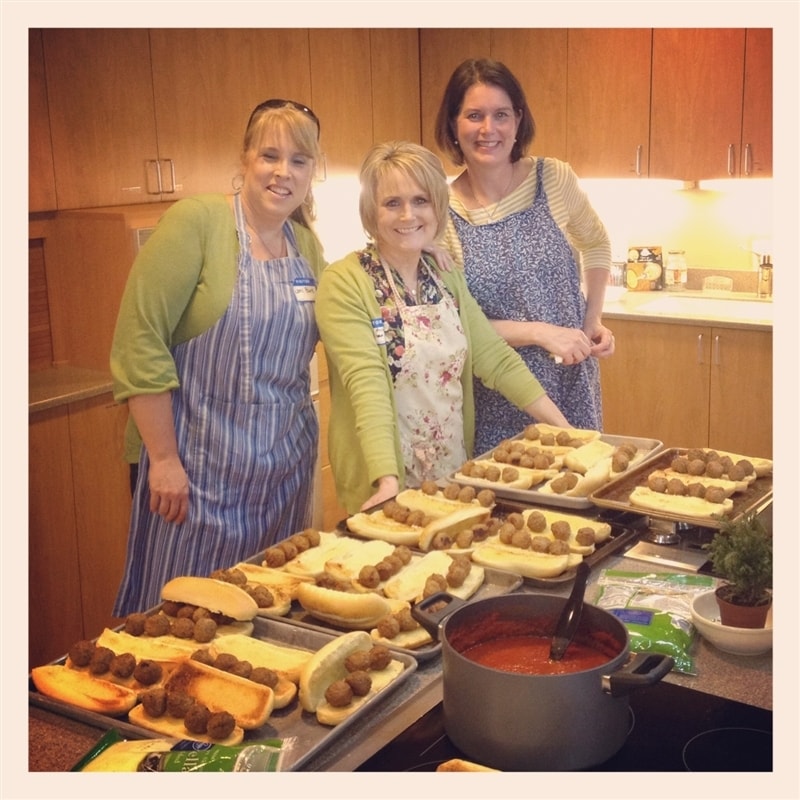 All ages and sizes got involved.  My friend My-Linh's daughter did a great job helping to clean up the playground area.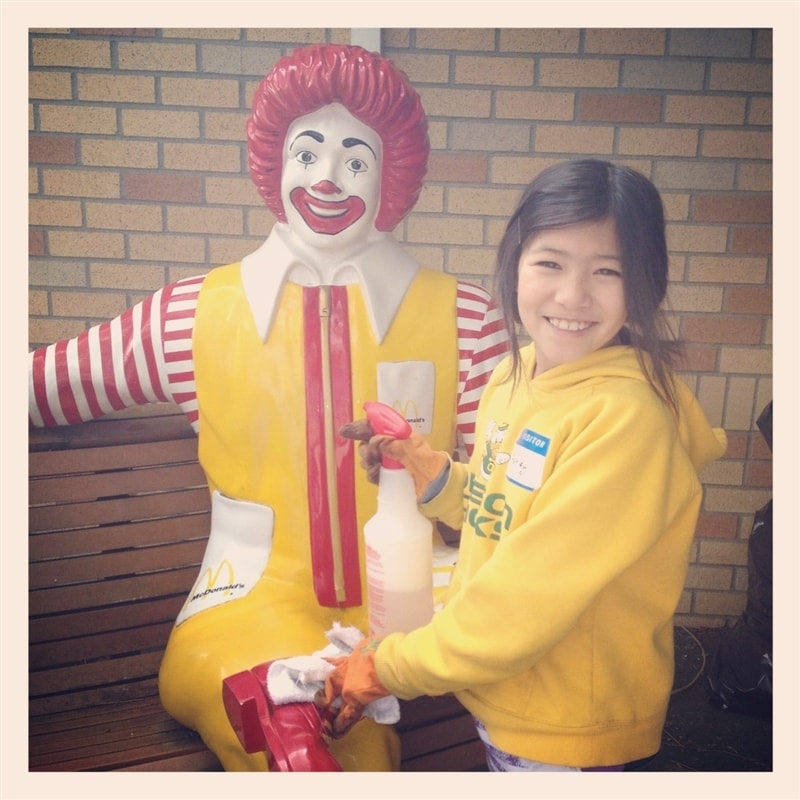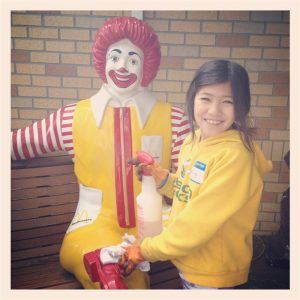 Jim headed up the landscape crew and they filled about 30 large recycling bags of yard debris.
When I got home I also found a little time to start on one of my new projects – look what I bought off of Craig's list.  Guess what I'm doing with it!!??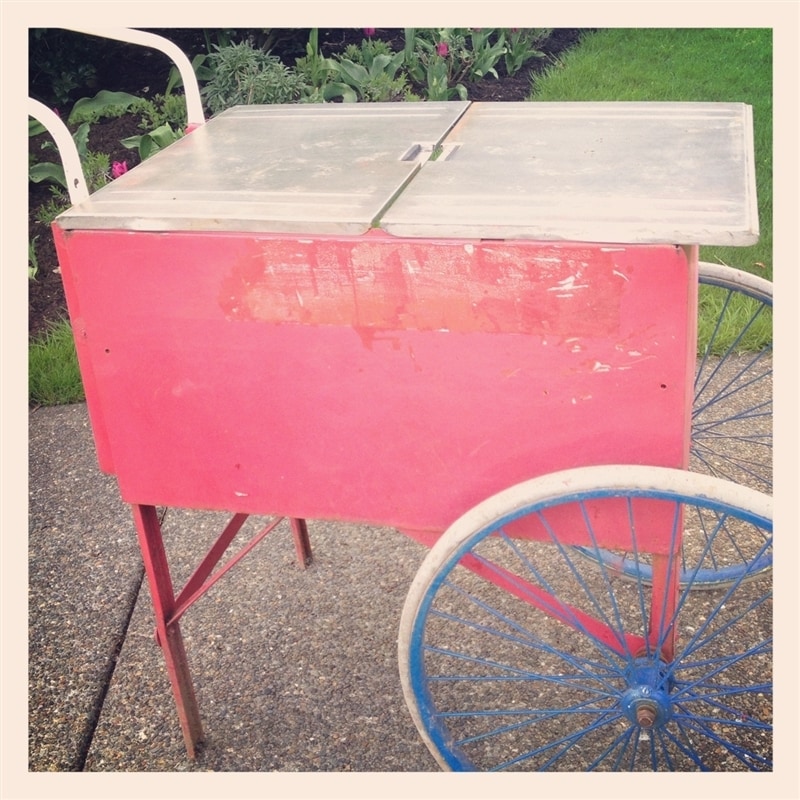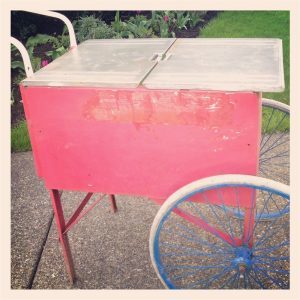 We also played a bit this weekend.  Friday night we found a new hole in the wall Mexican restaurant out in Hillsboro.  This whole plate of food was $7.00 – there was separate plate with the rice and beans on it!!  Tacos, enchiladas and tamales. I found the restaurant when I Goggled "best tacos in Hillsboro."  I asked Jim if he was up for an adventure and he was!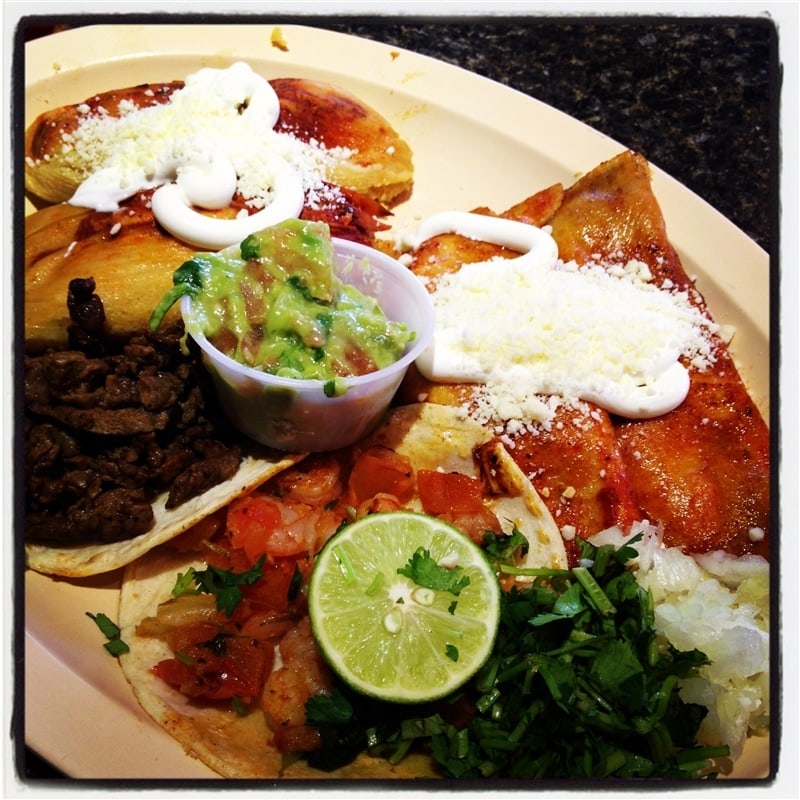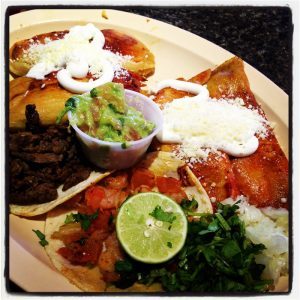 Saturday night we had dinner with some friends at another one of our favorite little hole in the wall spots in Portland – Escape from New York Pizza.  As close to New York City as you can get in Portland.  Do you have a favorite hole in the wall restaurant in your town?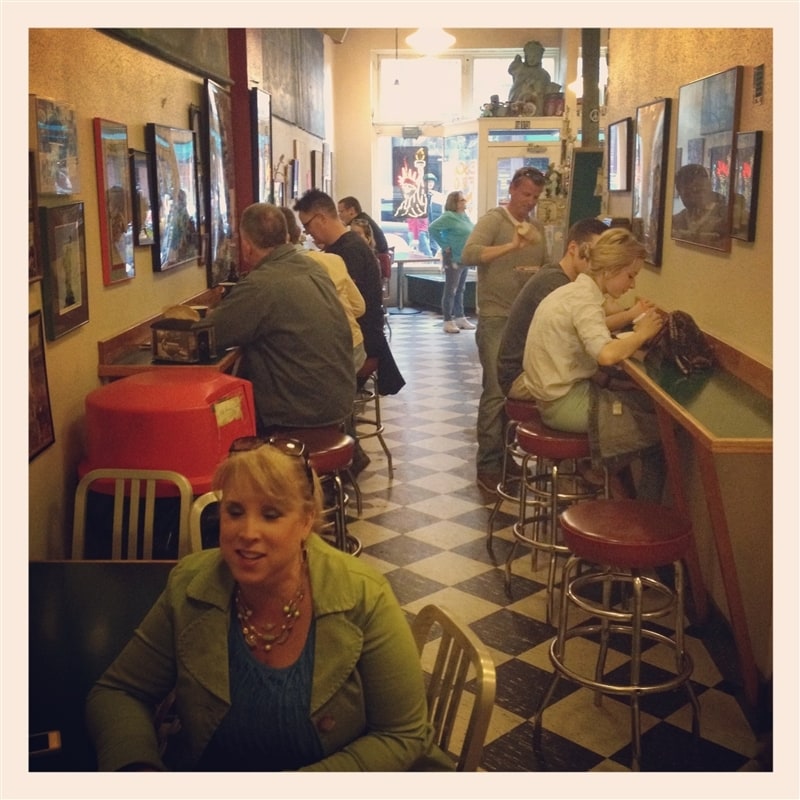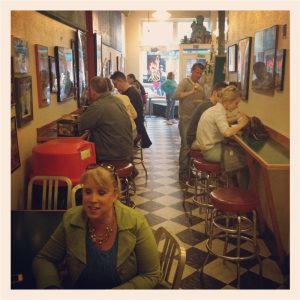 After dinner we went to ComedySportz where we laughed and laughed.  Margie Boule who is one of the Comedy Sportz comedians emailed me and offered me some free passes to come check out their show.  It has been a long time since I'd been there – twelve years to be exact. For Logan's 16th birthday we took a group of friends to ComedySportz for his party and the kids loved it!  One of the easiest parties I've ever done.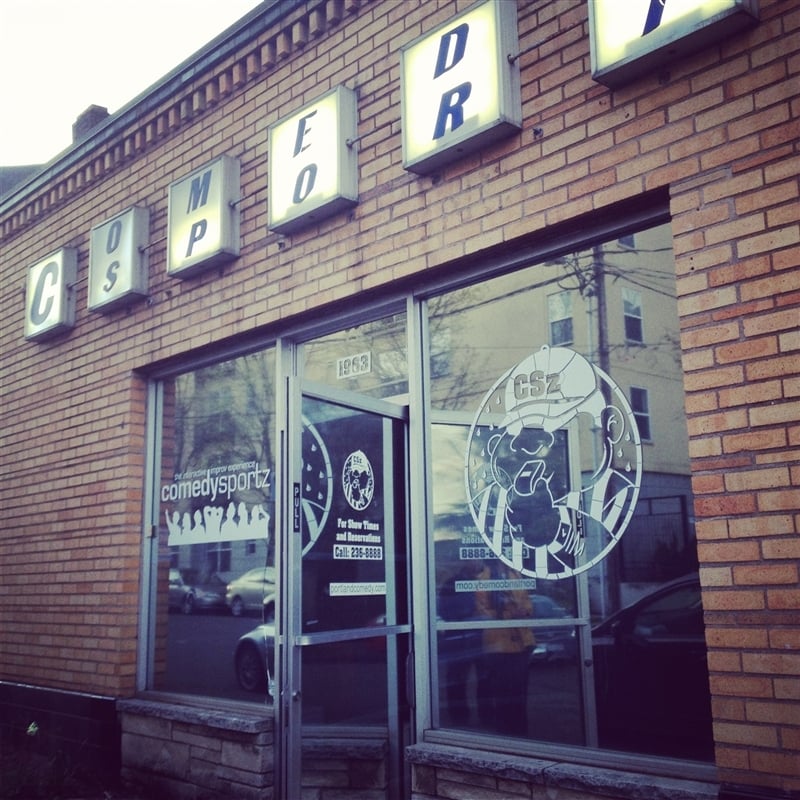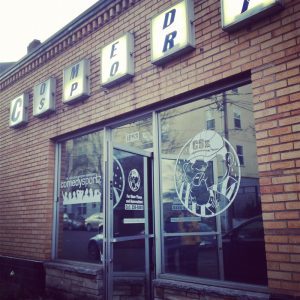 If you live in Portland you should definitely check it out.  It is a family friendly and clean improv comedy show.  It's a lot like the TV show "Who's Line is it Anyway?"  that our family loved.   There is lots of fun audience participation too.  They perform on Friday and Saturday nights and there is a special ComedySportz4Kids on Sunday evenings where the show is focused on children 12 and under.  Whether you need to plan a birthday party or you are just looking for a fun and laughter filled night out ComedySportz is great!
I almost forgot – we've got a giveaway winner to announce.  The winner of the HP Printer is:
#28 Lynn says:
It is so nice that the Ronald McDonald house has helped someone in her family.
Beautiful. I remember when my Aunt and cousin used the Ronald McDonald house often when they had to travel far and often for my cousin's cancer treatments. It sure made things easier for my Aunt and took the stress a bit off my Uncle who worked tirelessly at home to take care of the house and the rest of the kids……plus go to work everyday.
My cousin only lived until she was 8 years old. But the Ronald McDonald house made her short life comfortable, fun and the feelings of being "safe" while he mom was able to stay with her.
Lynn – email me with your shipping information and we'll get your printer to you!