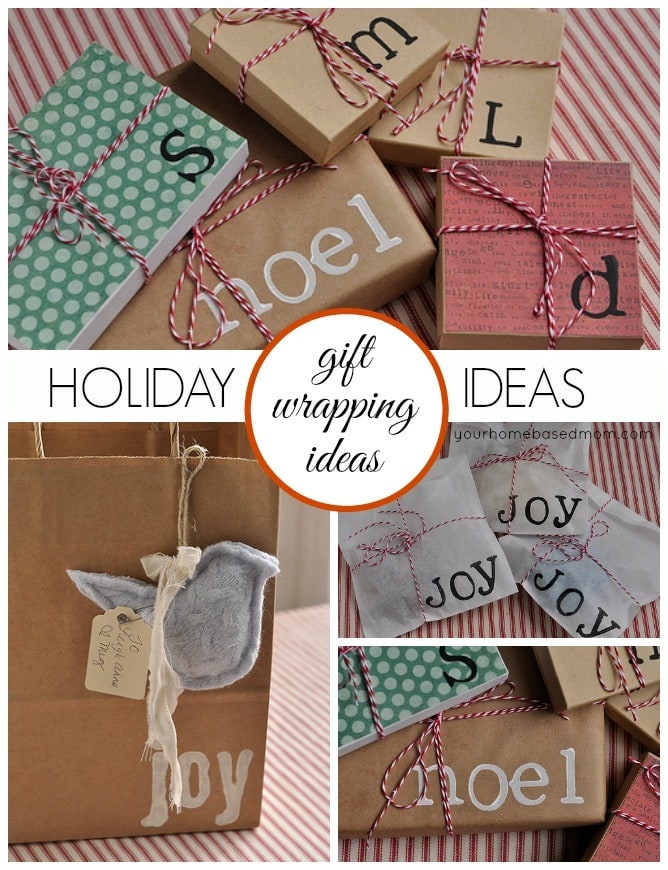 Brown paper packages tied up with string….these are a few of my favorite things!
They really are.
I decided to go simple this year with my Christmas wrapping.  I had a collection of brown kraft paper gift boxes as well as bags.  I also had a roll of brown wrapping paper.
I've been having fun lately with some of my stamps on some fabric projects so I decided to use the stamps on my gift wrapping too.
For my nieces and nephews I just stamped the first letter of their name on the box and then tied it up with some cute twine I had from The Twinery.
A couple of the boxes had writing on the top so I just covered the top of the lid with scrapbooking paper.
The brown paper I wrapped a few of the gifts in actually had a design on one side so I just turned it wrong side up!

Remember those cute felted flowers I have been making for my girl's to give to their friends?  Well, I just kept on stamping.  I had some white cookie bags from the local cake decorating store so I used my stamps on them too and they made the perfect packaging!
Of course everything looks better tied up in string.

A few of my gifts went into brown bags so I stamped some holiday cheer onto them and added a bow made out of some fabric.
My sweet friend Meg dropped this gift off for me the other day and it became the inspiration for my gift wrapping.
How cute is the little bird she made out of scraps from a sweater she is repurposing!?
How are you wrapping your gifts this holiday season?