I'm Melissa and I blog at Bless this Mess. My blog is a happy picture of a simple small town life. I share recipes (healthy garden fresh and plenty of dessert too), our adventures in hobby farming (chickens, a rabbit, lambs, and gardening), and occasionally thoughts on mothering and craft ideas. Husband quit his job over 2 years ago as an Engineer to start building our dream, a hardware store! We just opened our doors in September and also bought a farm this summer. Slowly and surely our hard earned dreams are coming true. I love cast iron cookware, chocolate chip cookies, crusty bread with extra butter, green smoothies, and being a mom to my four young kids. A slower simpler life is always something I'm reaching for. I think you'll find that sentiment in the gift I have to share today!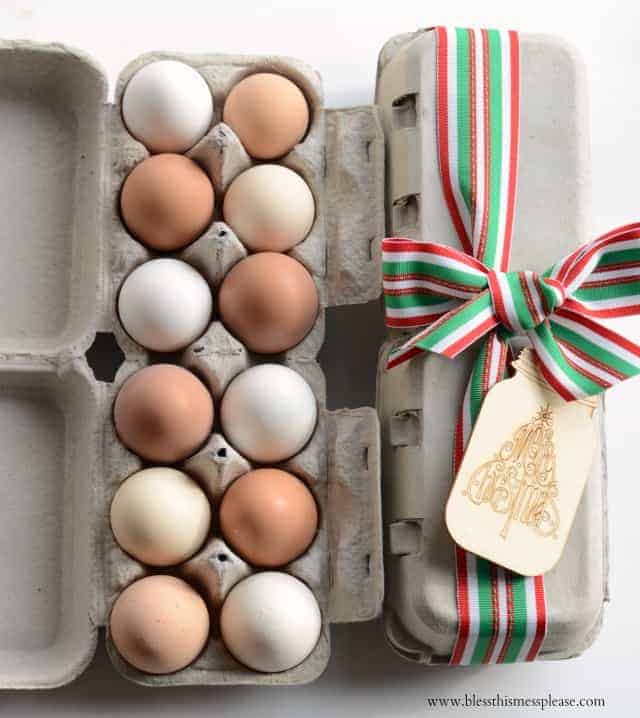 This bake-a-long series is awesome for so many reason, my favorite being that it gives me so many ideas on how to share my love of cooking with my neighbors and friends in the form of lovely homemade treats. I start researching new recipes for my goodie plates in January! As I thought about my favorite food gifts that I have been on the receiving end of, I thought of the few times that people brought nonsweet items over. Don't get me wrong. I love a plate of cookies as much as the next woman, but in the extra sweetness of the Holidays the savory stood out in my mind. On two occasions I had people bring over homemade breakfast burritos all wrapped in foil. They were ready to be heated up then or stuck in the freezer for a later day. It was awesome! One morning when I had a bunch I needed to get done, I just popped them in the oven and thought of the great friend that brought them. My gift is along those same line… a savory meal idea that is sure to please.
Instead of making the whole meal why not give the main ingredient? In this case, beautiful farm fresh eggs. Attach the recipe for a simple Egg Casserole, a ribbon, and you are done! We have backyard chickens and so fresh eggs are a true gift from our heart. If you aren't raising your own hens this would be a great time to find a source for local fresh eggs. This gift sure isn't hard to put together and supporting the local economy is such a great thing to do, especially during the holidays. Plus there's something extra special and nostalgic about a cart full of colorful eggs. Everyone loves them!
If your friends and family don't get to making the recipe, I'm positive they'll use the eggs. Baking season is here!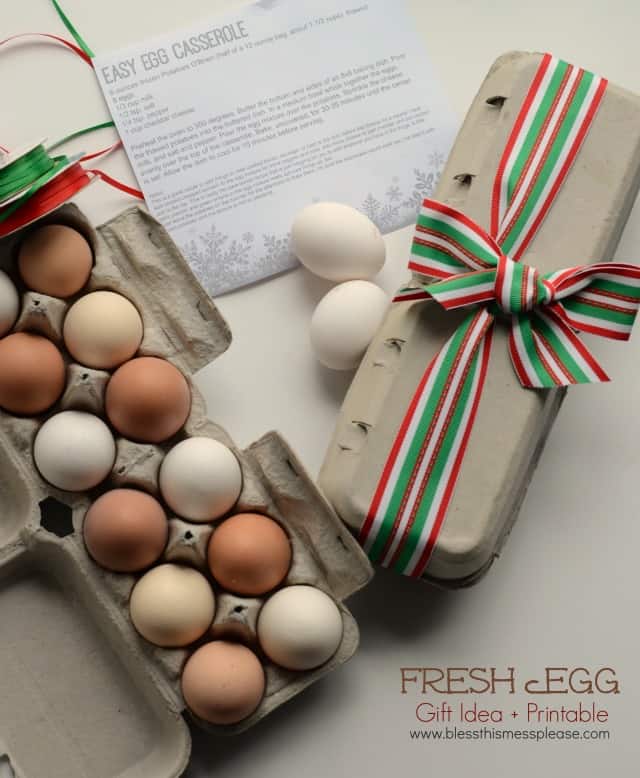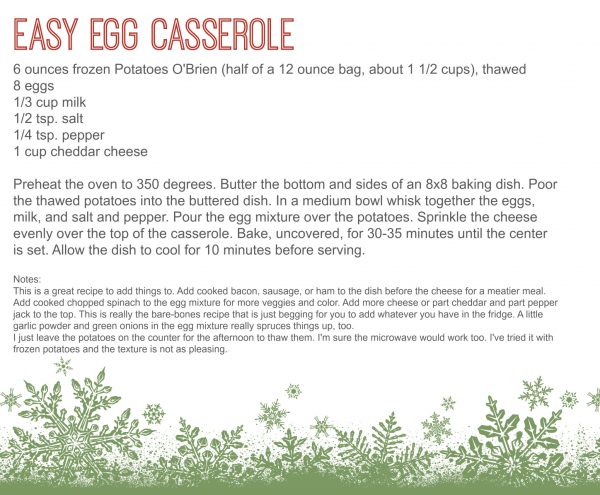 Download a copy of the recipe card here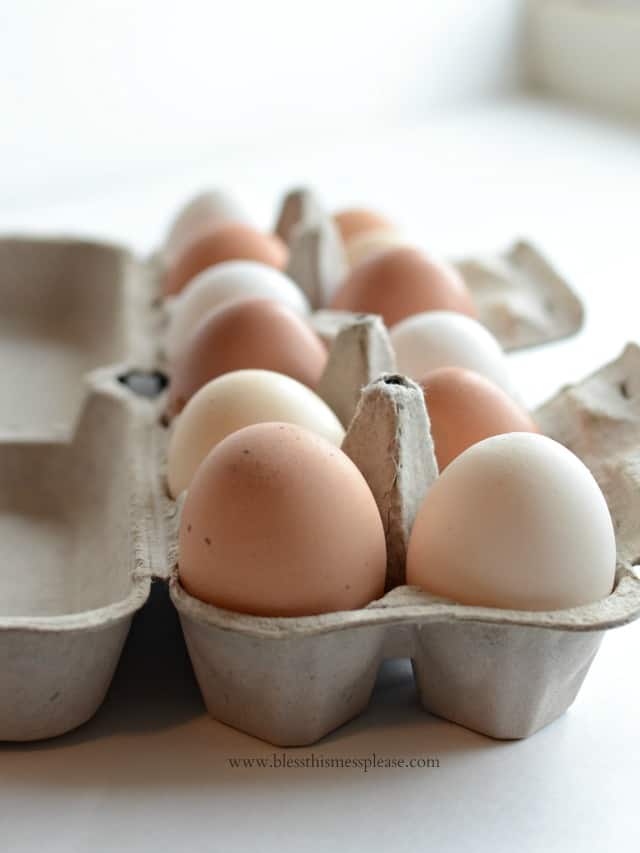 Simply tie the ribbon around the carton, add the ornament (you can find my cute Mason Jar Christmas ornaments here), and add the recipe. So very easy and yet it feels like a gift from home.
I'm all about simple gifts this year! I'm all about simple gifts this year!Sometimes the best things to give are the simple pleasure that nature made beautiful just because she could. Enjoy!
Merry Christmas Friends and I hope to see you on my own blog soon!
Don't forget to visit Melissa over at her blog to enter to win a Blendtec Blender!