Note: I have a fun giveaway going on this week – a chance to help raise money to plant more trees and win some great Murphy Oil Soap products for you. Please take a minute to enter! I'd be forever grateful!
I hope you'll forgive me but today's Linky Party is going to be a quick one. I've been out of town all week in Utah celebrating the graduation of my daughter from BYU!
We are so proud of that girl and all she has accomplished!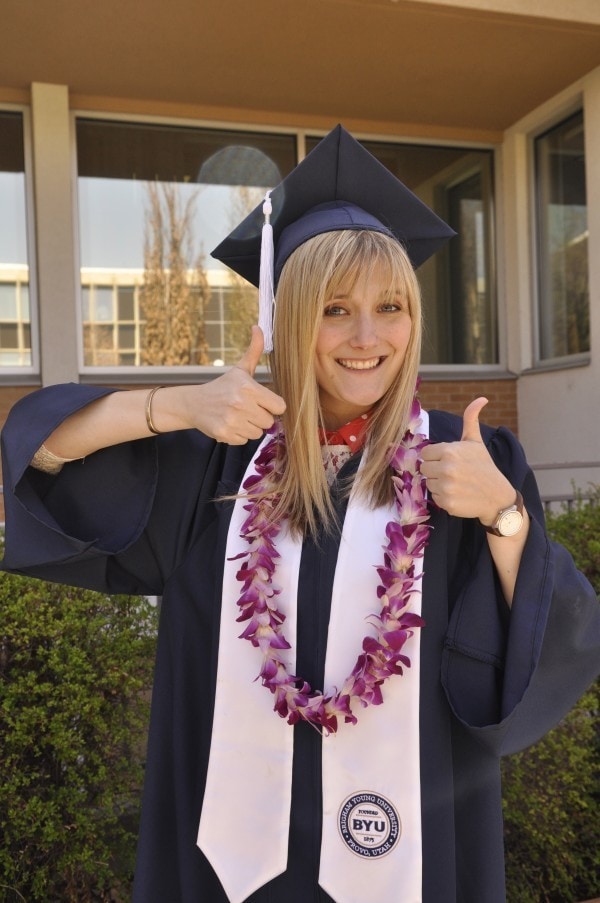 The best part was having all my family in one place. I enjoyed every minute of it. I'll be back to share more about the graduation on Monday.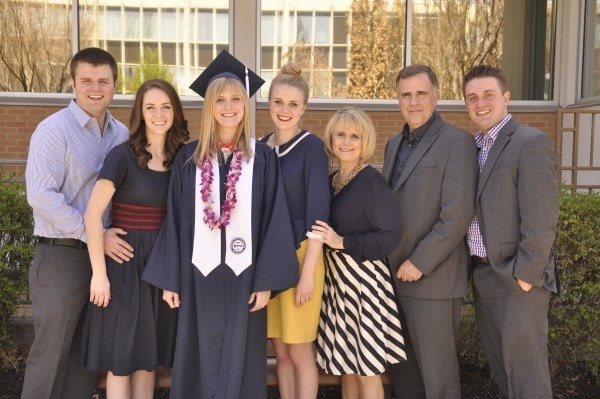 While I was in Utah I was also able to do a segment on KSL Studio Five. You can watch it here if you'd like. I made my Lemon Angel Pie.  Just beware – I talk really fast!!
Today I am driving in the car from Utah to Portland – a short 13 hour car drive.  Tomorrow morning we fly out to London for a fun two week adventure.  We will spend time in England and several days in Paris.  Feel sorry for me?!  Can't wait.  If I am a little slow in responding to comments the next few weeks – please forgive me!  Also if you'd like to follow along on our adventures just follow me on Instagram!  I've worked hard to have posts lined up while I'm gone so you won't miss me too much.
Because I haven't had much time on the computer this week I am only featuring the most pinned link from last week.  I promise I'll do better when I get home!
The most viewed pin from last week was:
Spicy Asian Cucumber Salad from Cooking with K.  Looks delicious!
Let's get this week's party started!!
It's easy – all you have to do is link up YOUR recipes, crafts, ideas, projects or fun posts to share.
Please no Etsy shops, giveaways or advertisements. Please link directly to the blog post, not your blog.
I'd love for you to share something new that you haven't shared at previous Finding the Pretty & Delicious Linky Parties!
A link back is not required but if you'd like to here is a button (or a text link is fine if you'd like but not required.)
After you link up please take the time to visit some of the other links (at least two please) and HAVE FUN!
Next Saturday I'll be back to share some of the links that caught my eye and you can link up again


Stay Updated!
Need more recipes and creative ideas? Sign up and get a FREE copy of my ebook! Do you think your friends would love this too? Please share my blog with them. Thanks!