Happy Weekend!
We've had a little bit of change going on around here.  I decided to cut my hair and go even shorter!  After about a month I am finally getting use to it and loving it.  I also decided to pierce my ears!  I had them pierced years ago and let them close shut.  Now that my hair is short and my ears show I thought pierced ears were in order.  Now I just need to buy some earrings!
And since I got a little redesign, I decided my blog needed one too.  Have you seen the new look here at Your Homebased Mom?  If you haven't clicked through to the blog in a while do so and take a look.  We are still tweaking a few things but it's looking good!  Thanks to Fran of Freeborboleta Design.  She was delightful to work with!
I spent three days this past week in Ohio visiting the JM Smuckers headquarters. I had a wonderful time. I learned lots about the company, their culture and their brand. They treated us wonderfully and we had so much time cooking, baking, crafting and eating! I also got to meet a few of my favorite bloggers in person!!
I'll be sharing all the details and more photos coming up soon but here's a photo of the Pillsbury Dough Boy and me! Did you know that Pillsbury is one of Smucker's brands!?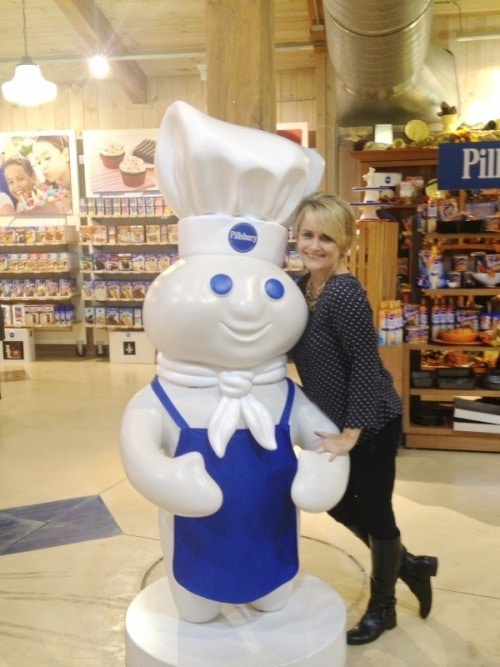 It was Halloween Week here on the blog last week – lots of fun ideas for the upcoming holiday!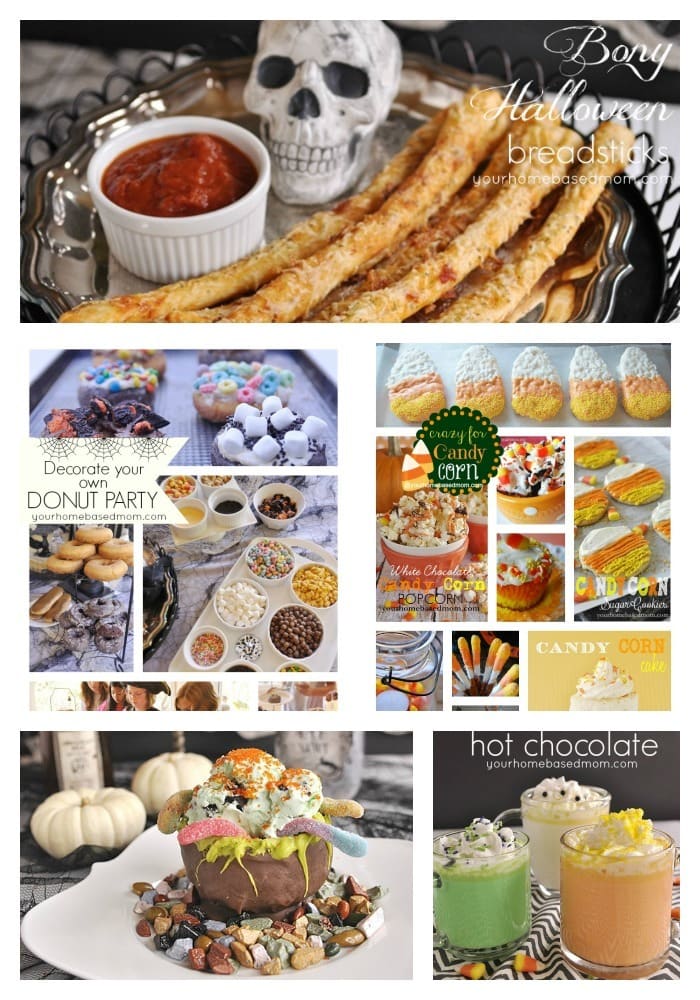 There were lots of Fall flavors that caught my attention this week: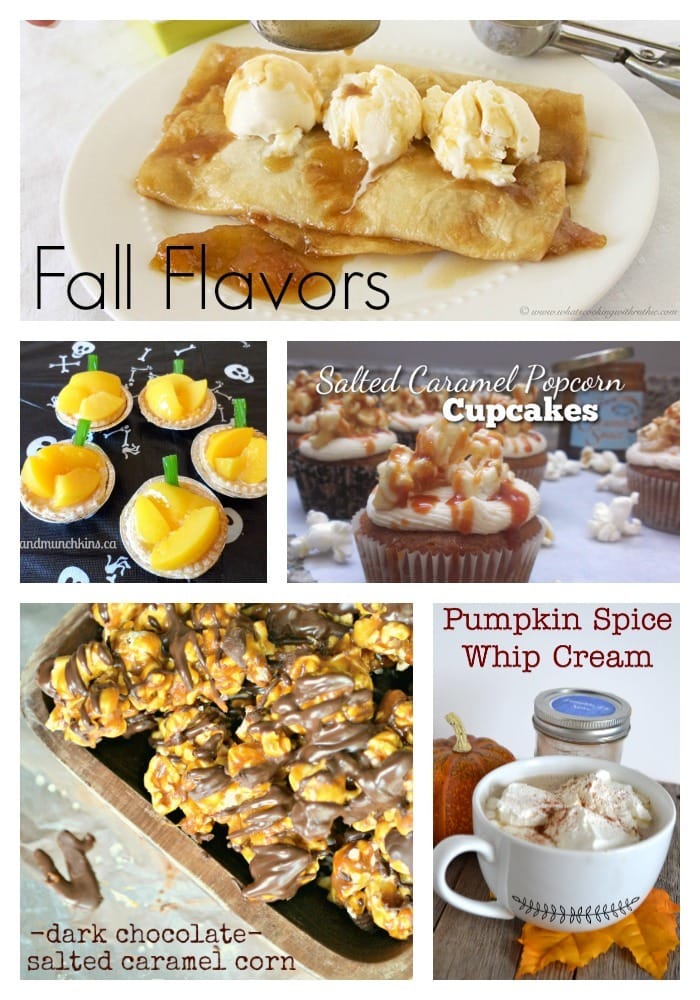 Apple Pie Enchiladas from What's Cooking with Ruthie
Pumpkin Tarts from Mom's and Munckins
Salted Caramel Popcorn Cupcakes from Soda Pop Avenue
Dark Chocolate Salted Caramel Corn from Lemon Tree Dwelling
Pumpkin Spice Whip Cream from Poofy Cheeks
So much yummy goodness!
Here are a few other things I couldn't resist!
Velvet Pumpkins from The Colored Door
I made a batch of this Pumpkin Spice Syrup this week and it is so delicious  Thanks Kleinworth & Co.
Loving this DIY Rustic Planter Box Made from a Pallet from The Pin Junkie
Let's see what you have this week!
Please Remember:
Please no Etsy shops, giveaways or advertisements.
Link to your specific post, not your blog.
Please share something new each week, that you haven't previously shared here at Finding the Pretty & Delicious Linky Party.
Please visit some of the other links in the party and take time to say hi!
In addition to my blog and Or So She Says, What's Cooking with Ruthie are joining us this week so you will get triple exposure!! All links shared today will be featured on all three blogs! So start linking.
A link back is not required but if you'd like to link to my site that would be wonderful!
Stay Updated!
Need more recipes and creative ideas? Sign up and get a FREE copy of my ebook! Do you think your friends would love this too? Please share my blog with them. Thanks!